For the first in a series looking at the graphic design work created for cultural, entertainment and sporting events in Ireland, we chat with Dublin design studio Conor & David about their ongoing work for the Irish Architecture Foundation's annual festival, Open House Dublin, happening this weekend.
Open House Dublin is Ireland's largest architecture festival, and part of a family of international events employing a simple format with great results: for one weekend, buildings of all types, periods and uses are open for tours, giving citizens a chance to get to know the architecture of their city. This weekend Open House Dublin opens doors all over the city and county for the 10th time, offering free tours of almost 90 buildings, plus walking tours, discursive events and an Open House Junior programme for families and young people. In its ten years in existence, Open House Dublin has gone from strength to strength, beginning with a small, niche audience of architects and growing to become an event enjoyed by a broad range of people from Dublin and further afield, with last year's event seeing an estimated 33,000 visits in one weekend.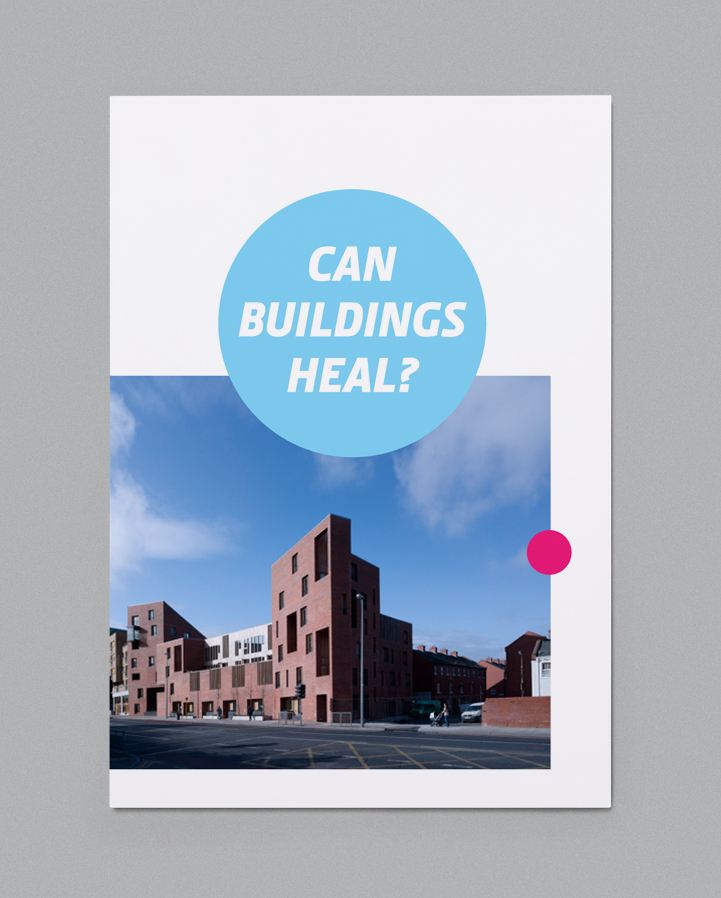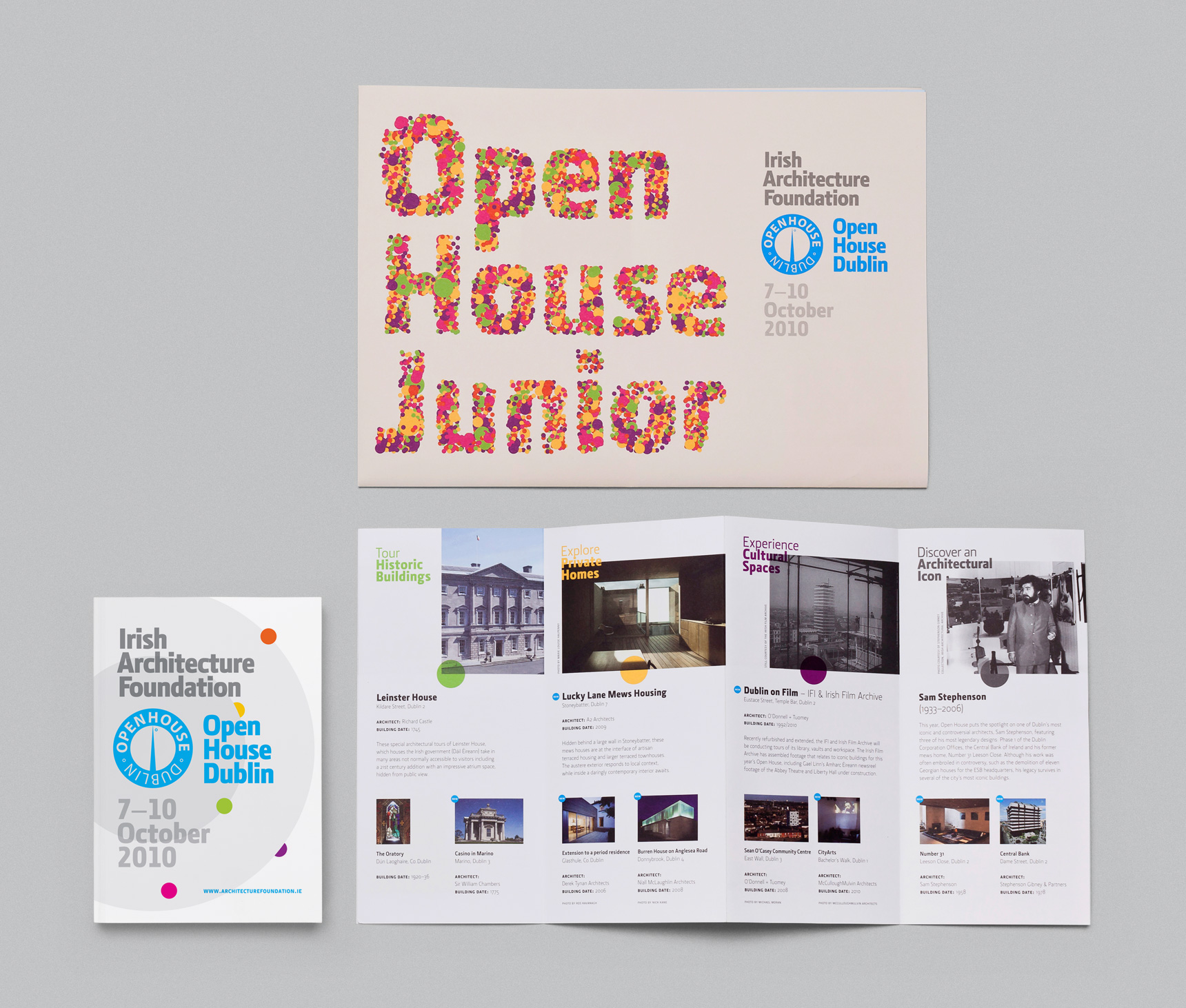 Since 2009, the Irish Architecture Foundation (IAF), who deliver the event as part of a year-round programme engaging the general public with the built environment, has collaborated with Conor & David to produce the festival's identity and promotional materials. Conor & David have the unenviable task of getting a large amount of information – details on 100+ tours and events, opening times, architects, styles, periods and more – across in a clear and appealing way. To add to the complexity, within any of the materials produced, the audience needs to recognise the Open House Dublin brand, that of the parent organisation and the theme of that year's festival. According to Conor & David, 'Each year there has been a balancing act in presenting Open House Dublin, the IAF and that year's theme. In more recent years, we have recognised that while the theme keeps Open House Dublin current and relevant, the appeal of the core idea (getting to see amazing buildings that you wouldn't otherwise) is the most important offering from the audience's point of view. So our emphasis has shifted towards a more singular treatment that houses the theme, rather than a regularly changing one that is dominated by it.'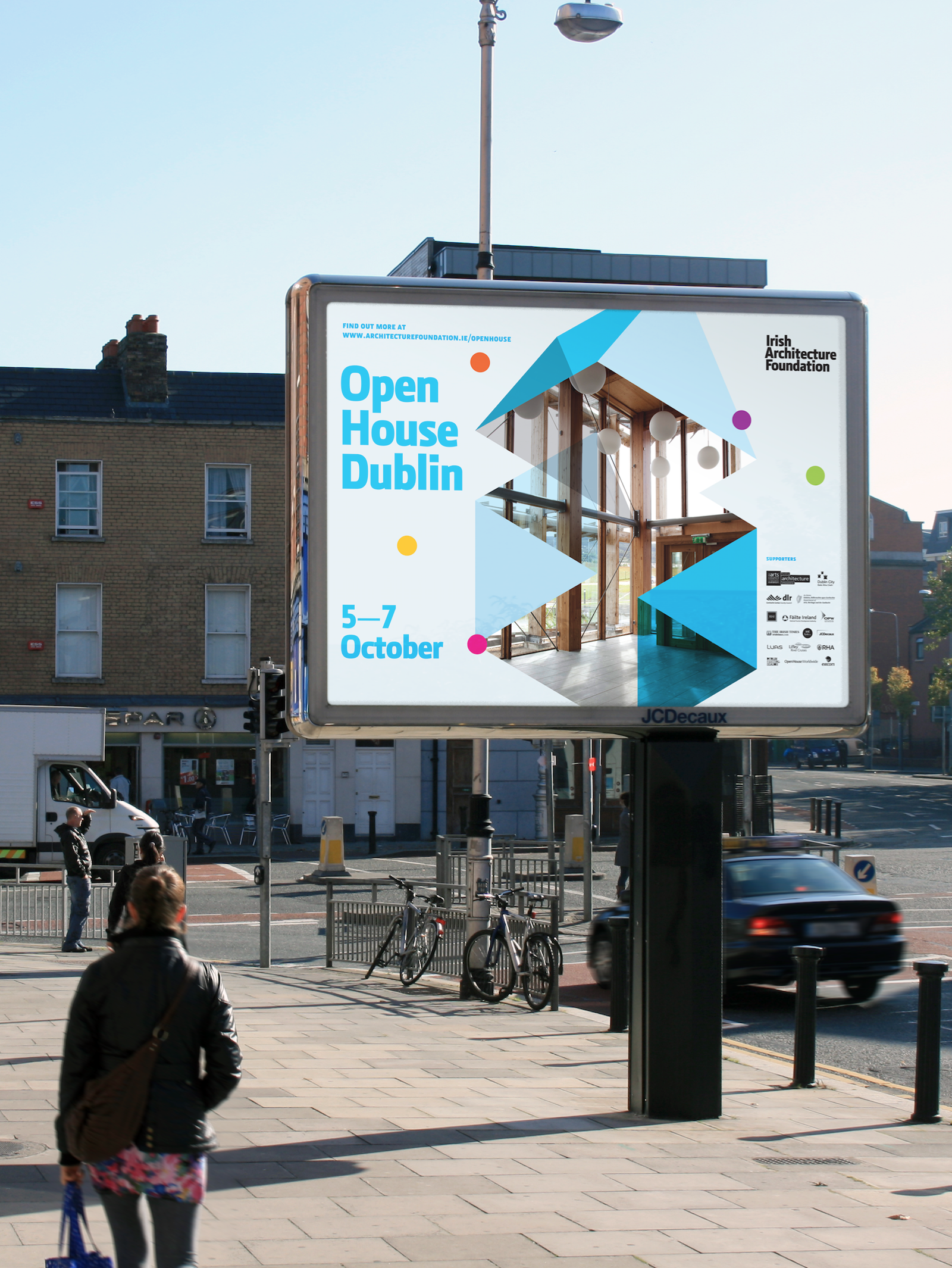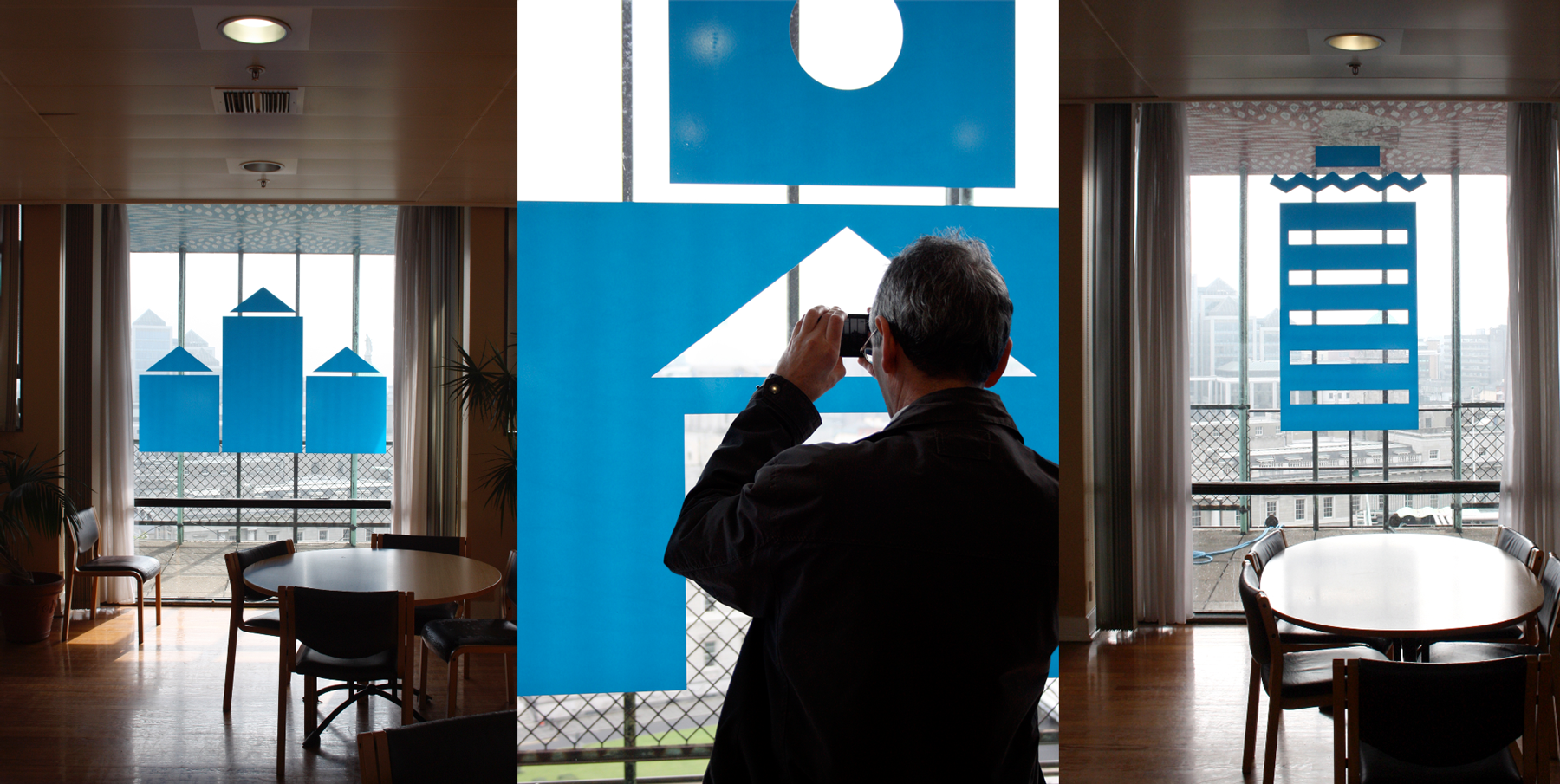 This year's theme for the festival is This Place We Call Home, taking the festival's tenth anniversary, falling at a time when Ireland's economy is beginning to turn around, as an opportunity to discuss one of the country's burning issues: housing. In addition to the regular materials produced – maps, website, marketing and advertising materials – Conor & David have designed a limited edition book to mark Open House Dublin's 10th birthday: 'We created an illustrated book about the last ten years of architecture in Dublin, which also speculates on what the future holds. The core illustration also has an intentionally subtle "10" which we're glad to say has been copped by those in the know!'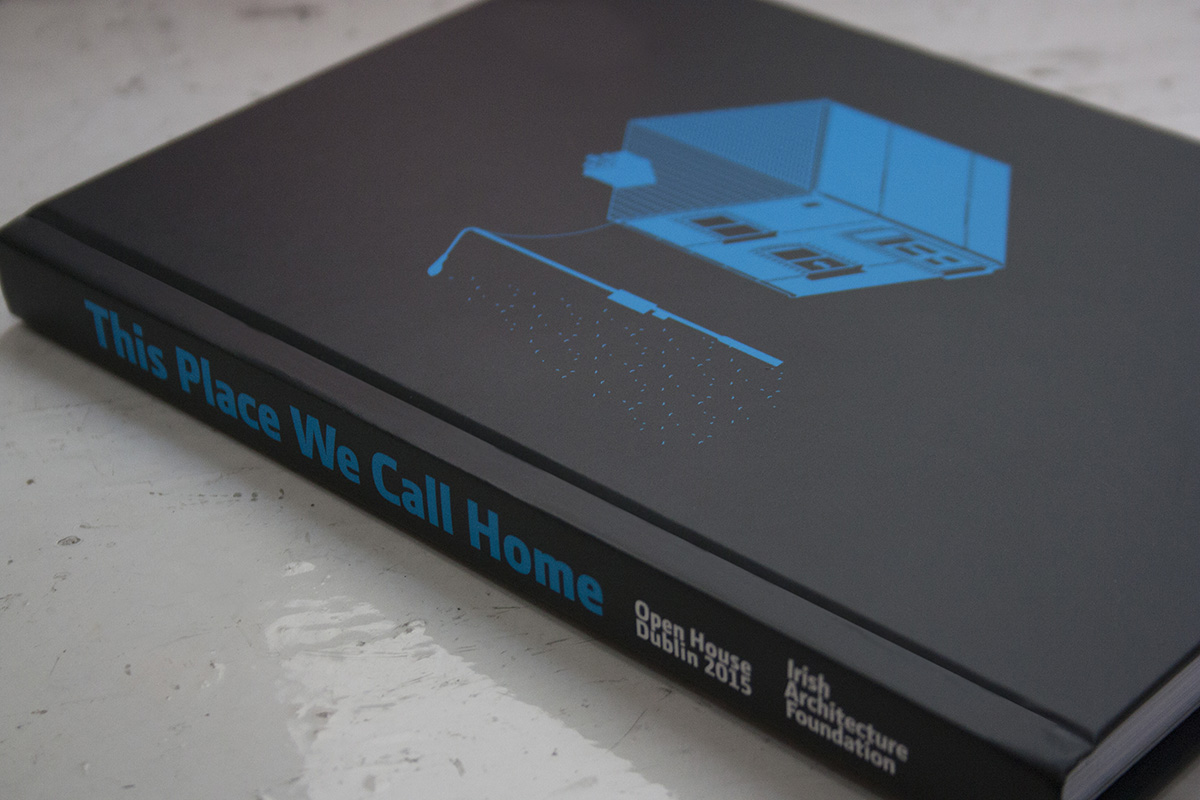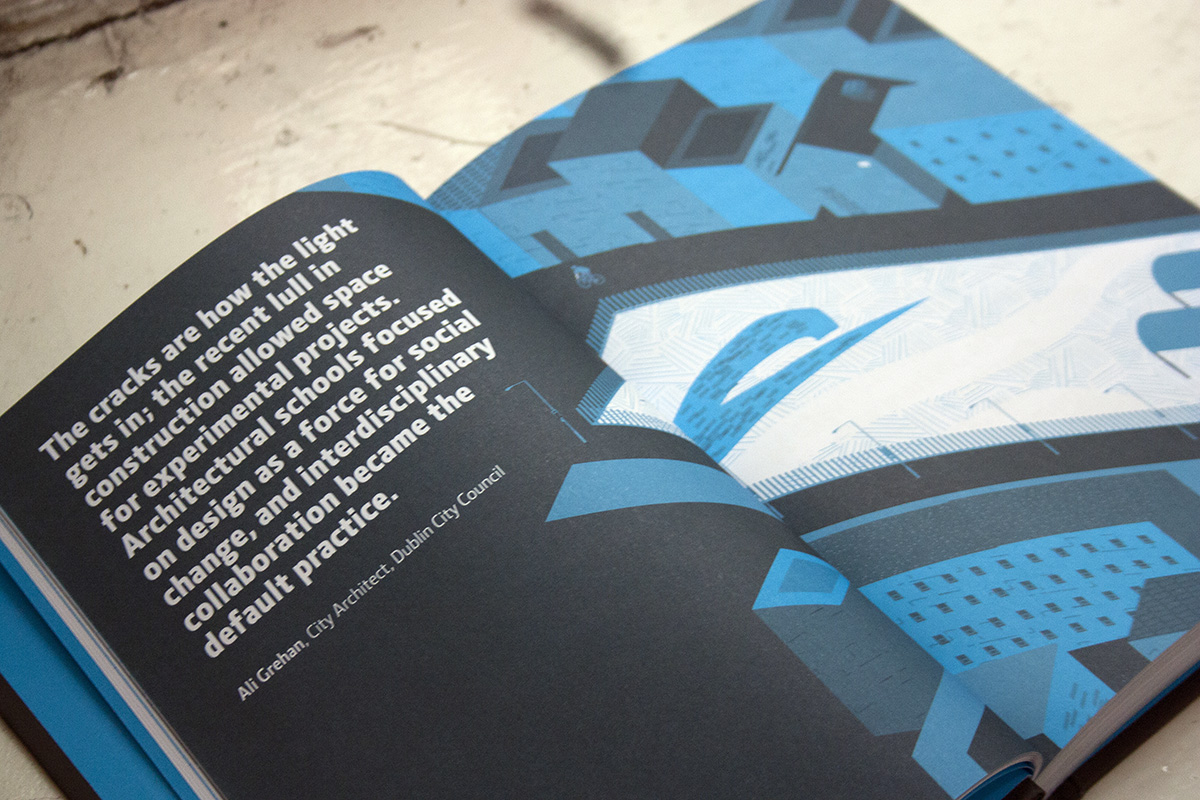 As previously mentioned, the Open House Dublin audience has grown and changed since its inception in 2006, and since Conor & David began working on the project in 2009. Both the IAF and Conor & David have worked hard to ensure that the festival itself and the materials created to promote it engage a wide range of people. 'When we came on board, the event had a loyal following of architects but didn't have a huge reach beyond that. Our focus (with the amazing IAF team) has been to extend this to non-architects, which has seen the audience grow hugely since 2009. We design for those who are curious about exploring interesting buildings, who are interested in the history and future of Dublin. We think that this audience is constantly growing and this augurs well for Open House's future.'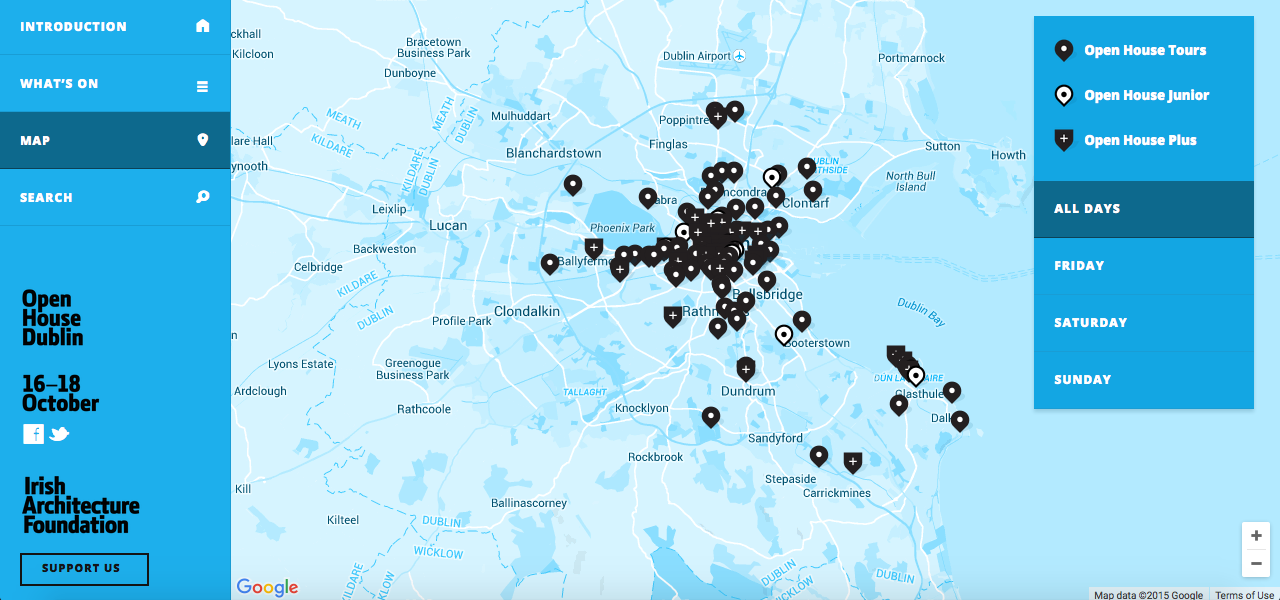 Architecture has a reputation for being one of our less-accessible artforms, often surrounded in lofty ideas and obfuscating terms. The IAF has done incredible work since they were founded in 2005 to enable audiences to understand and enjoy architecture, and are expanding their programme to enable architects to better understand their audience (one such project is their ongoing Play Park in Ballyfermot, in which the local community collaborates on the design of a public space). Open House Dublin is arguably the IAF's biggest profile offering, and the work Conor & David do to brand and promote Open House Dublin contributes massively to the organisation's aims by ensuring that citizens see the festival as the exciting and inspiring event that it is.
Open House Dublin: This Place We Call Home is delivered by the Irish Architecture Foundation and runs from 16-18 October, with many events operating on a first-come first-serve basis and all events free. The Open House Dublin book is available to buy from the IAF website. Find out more at openhousedublin.com
Aideen McCole
aideenmccole.com
@aideenmccole
Aideen McCole is a writer and curator who has worked with the Irish Architecture Foundation, the Royal Institute of British Architects and the Victoria and Albert Museum, as well as having written for a number of Irish design publications. She also writes I Like Local, one of Ireland's only blogs covering both design and architecture.