Design is an inherently human activity, and a designer's work is informed by the experiences, learnings, influences and associations they accumulate throughout their life. In this new series, we ask some of Ireland's top creatives to tell us what it is that has made them the practitioner they are today. 
First up is Ashwin Chacko, an illustrator, designer and hand-letterer, working and living in Dublin. 
____
"Like most creatives, I've participated in many roles in my pursuit of a career, driven by my passion — Designer, Art Director, Storyteller, Hand-Letterer and Illustrator. As far back as I can remember, I've always drawn. My mother recently told me that when I was aged 7 or 8, I asked her why I couldn't make drawing my life. In many ways, I've made that a reality.
More than the act of drawing, I think the story behind the drawing, has always been my driving force. As an introverted child, drawing for me was a way to experience the world around me and to express myself. This ability to communicate a story through visual language has always fascinated me. The act of drawing, to remember or to tell a tale, goes back to our ancestors leaving a mark in the caves they inhabited. The act is very intimate and intuitive. A story has the ability to reach past the many filters and walls we build and to touch the heart.
This urge to tell a story is very present in my work today. I think a huge factor for me, is bringing a sense of joy or encouragement through my work. I like to tackle serious or unconventional topics in a light-hearted humorous way, to allow for the viewers to see the piece and smile, but walk away with something deeper — something that hopefully touches the heart.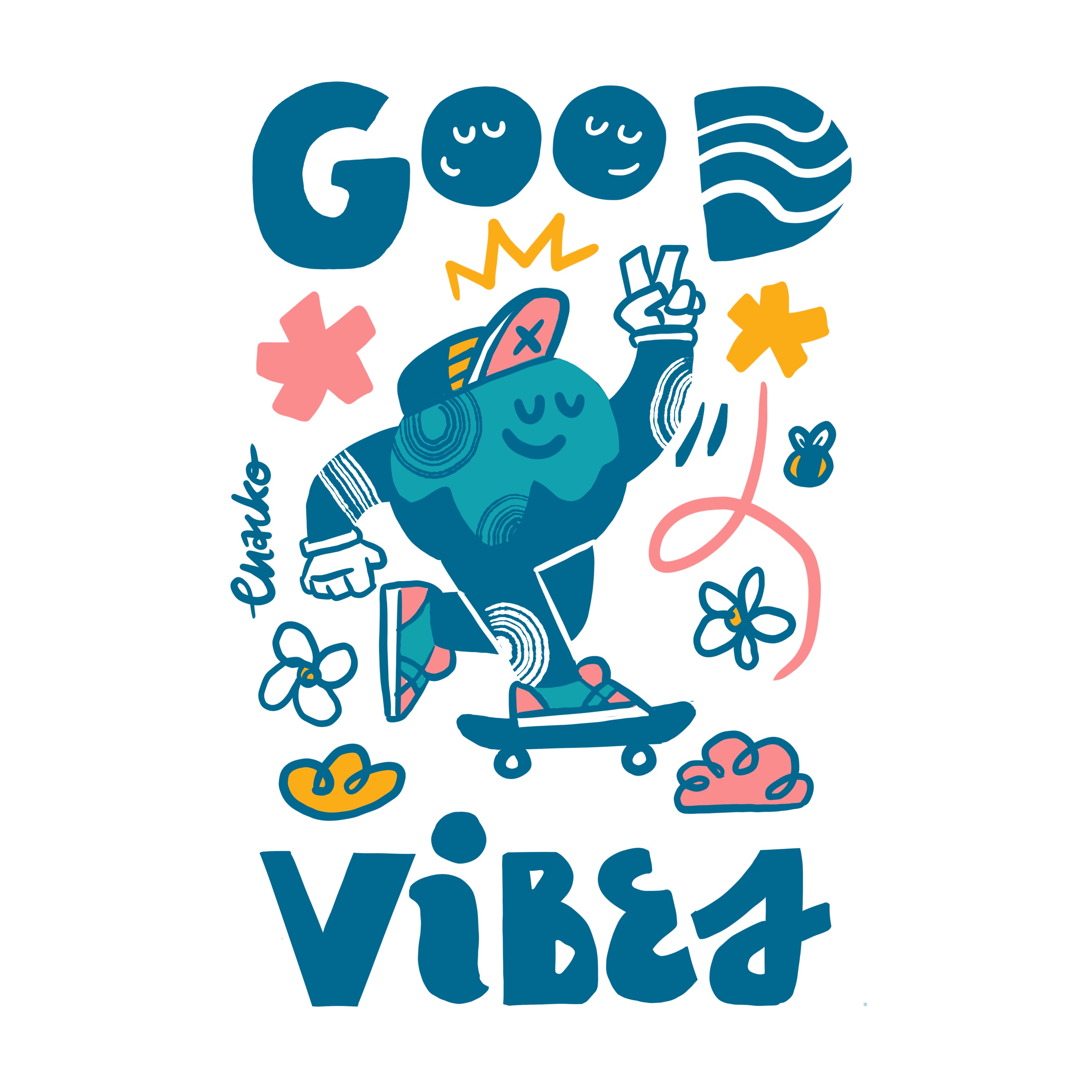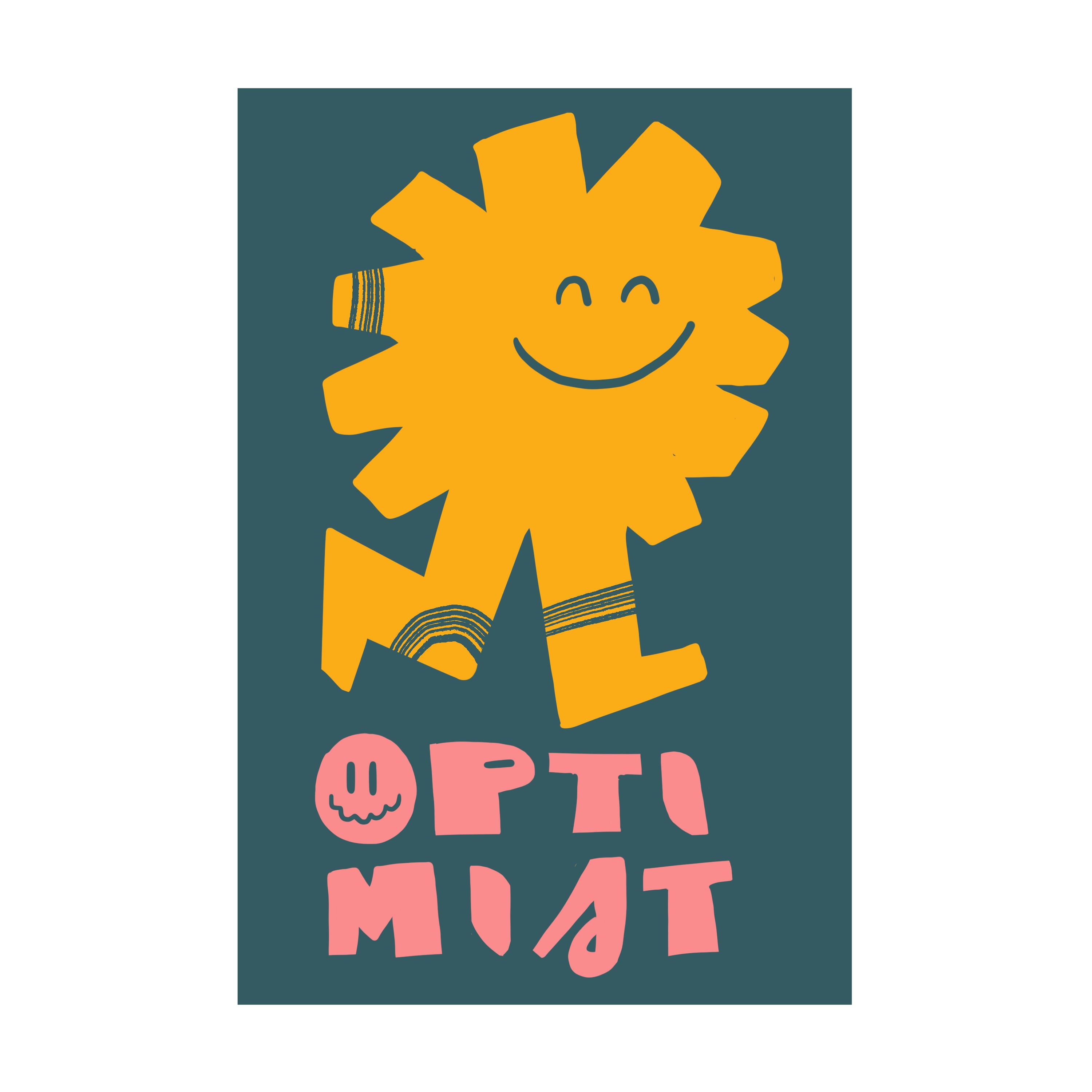 I grew up in India in the foothills of the Himalayas, in an International boarding school called Woodstock. I was living in a little melting pot of people from 50 different nationalities, all living together, sharing their own experiences of the world from their perspectives and thereby creating a new culture just by the act of living together. For most of my life, I lived in this global culture, but when I went home for my holidays, I encountered a completely different culture, the culture I was born into. I was neither fully an Indian nor was I fully an outsider. As a third culture kid, I could relate to many cultures and adapt to fit in, but never fully feel a part of any. This adaptability has had a huge influence on how I work and has driven my ability to merge different practices into a fusion that works like my hand-lettered type, in conjunction with my lettering.
One of the largest challenges I have faced was my obsession to find a style. There is this great emphasis for an illustrator, to have a very specific and distinctive style. But as a designer and art director, I always adapted my work to suit the story being told. During this time of searching and experimentation, I had an insight that shifted my whole approach — that 'Voice' is the most important asset of a creative. You can change your style and your medium, but if you have a consistent Voice your work is recognizable. And finding my Voice comes down to combining who you are with what you want to say. The style I have today comes from bridging that gap between who I am as a person with what I want to say.
The last year was significant, as it marked 10 years of freelancing, including time, worked in studios. In order to celebrate that fact — and encourage other creatives on their journey, I released my book Keep At It, a book of inspiring quotes and little insights I wish I'd known when I began my journey. I hope to continue to make work that can help other creatives on their own journeys.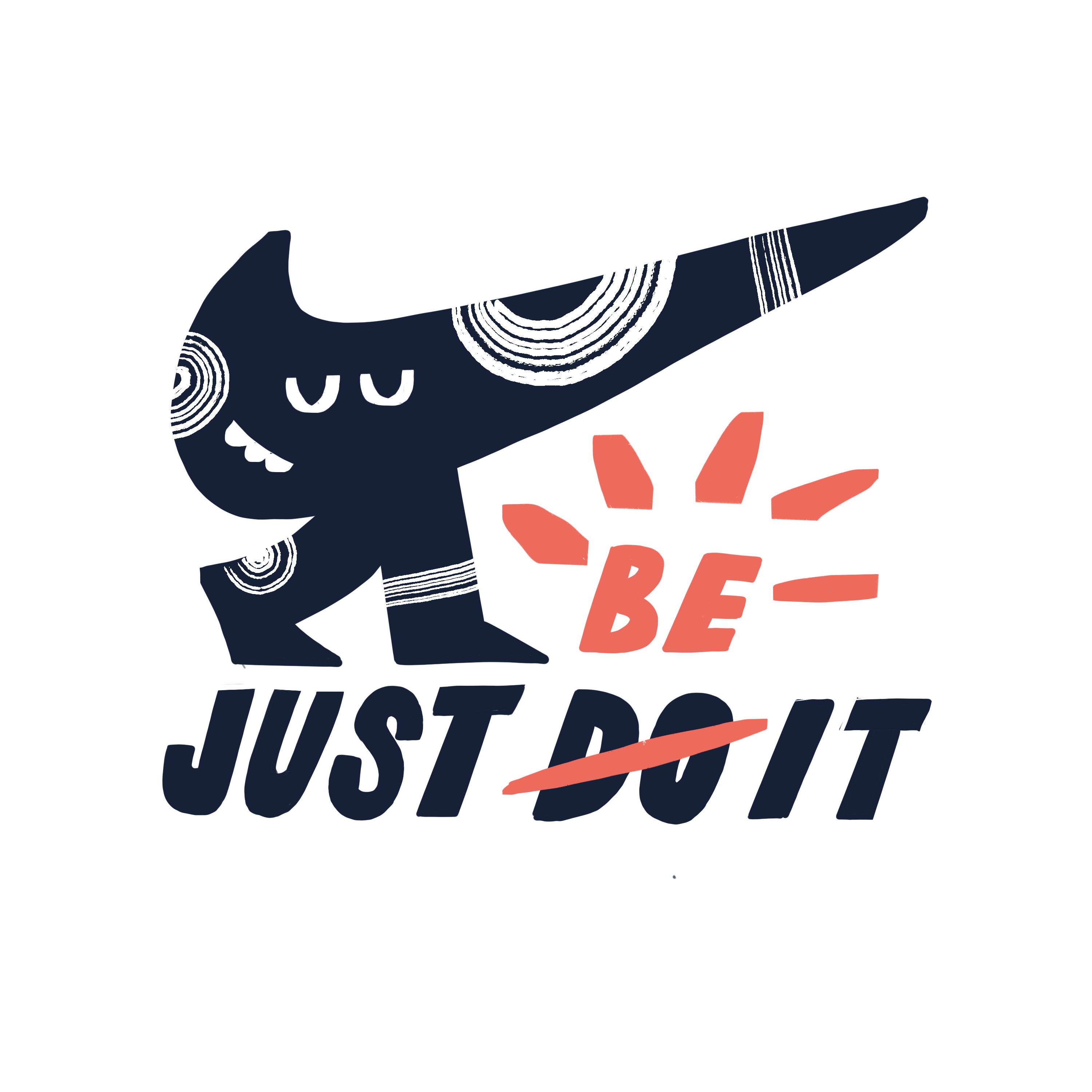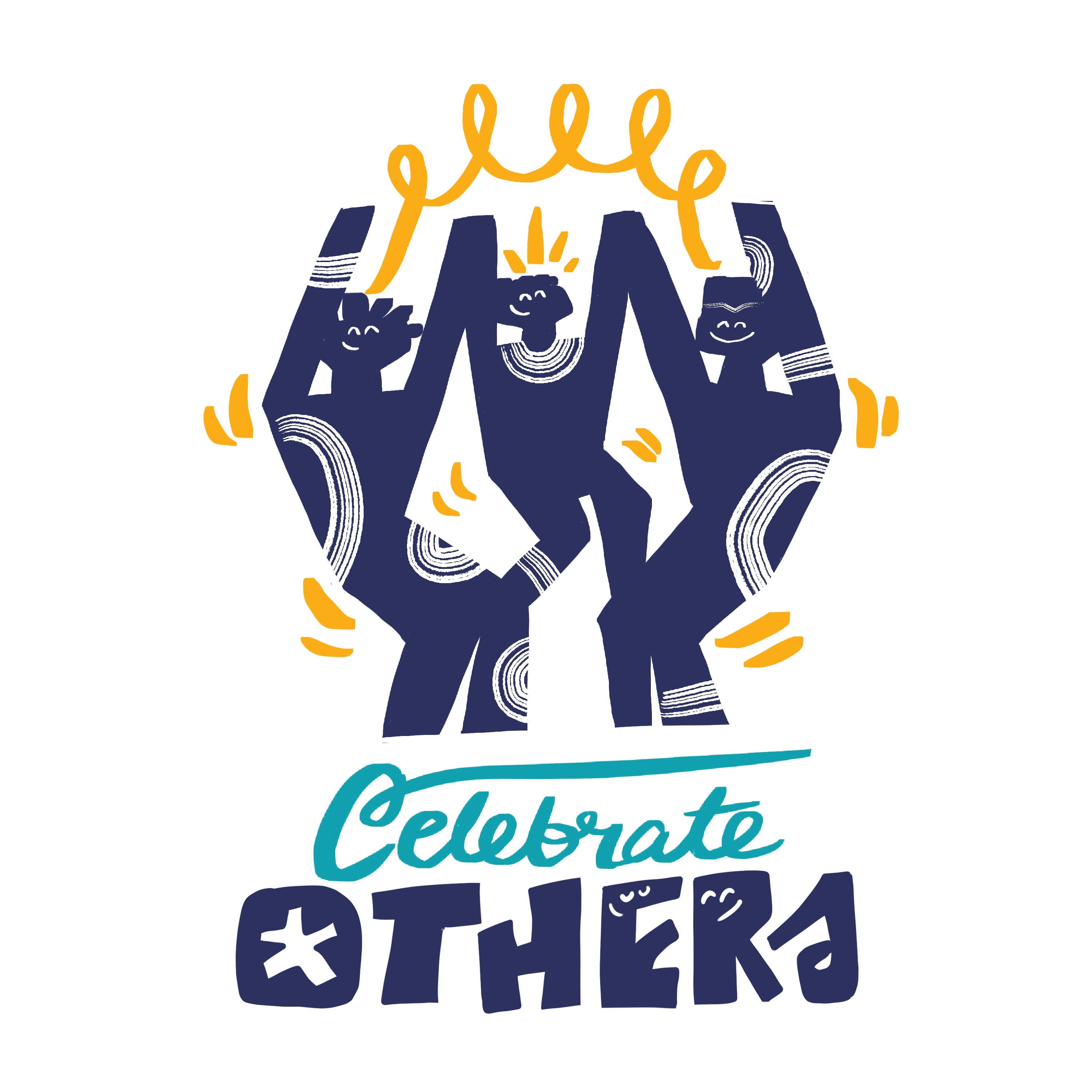 I have completed projects for big brands like Puma, Nike and most recently I did an artist residency with Facebook which was fantastic. Though these have been highlights, I had never sought them out. These jobs came from the relationships and friendships I've built over the years. It's always good to remember that people matter and the community you are a part of plays a significant role in your life.
The driving factor for me will always be my passion to create, draw and tell stories. At the moment I'm working on another book, working title Know Your Voice, which reflects on the journey I took to find my style. I hope it can help other creatives streamline their own process. I'm also working on launching a mini apparel brand based on my work. As for the future, I hope to continue to create more stories, told through many mediums — books, t-shirts, murals, packaging — the list goes on. I also want to continue to do talks and workshops to encourage creatives on their own journey.
As a fusion of many disciplines I know that as long as there are problems to be solved, designers will always have a role in society. My hope would be that they approach each project from a place of empathy, as this will result in a more impactful design. My encouragement for creatives is to understand this fact: your values do not come from what you do — but from who you are. Nurture yourself and in doing so, it will have an immediate impact on your work."
____
You can pick up some of Ashwin's range of apparel, prints and books over on whackochacko.com.