With a background in Fine Art Printmaking, EimearJean's design practice is very much rooted in process. The results are often multi-layered, highly saturated and driven by a curiosity of how the technical can reflect the conceptual. In this week's In The Making, she shares with us her path so far, some recent work and a cure for creative block.
–––
I grew up in Cork at a time when the music scene of the 90s was thriving. An early interest in Graphic Design was prompted by the flyers, fanzines and posters circulated throughout the city, representing an exciting underground culture that existed at the time. After finishing school, I studied Graphic Design and Illustration before changing direction and completing a BA in Fine Art Printmaking. At the time, postgraduate courses related to this discipline in Ireland were limited, so in 2005 I relocated to London where I completed an MA in Print at the University of the Arts. Parallel to this, I studied book design part-time at London College of Communication — which has been hugely beneficial to my practice. I have since come full circle, completing an MA in Graphic Design in 2016 with a focus on limited-edition publications, artist books and zine culture.
I am currently based in Galway where I work full time as a Print, Photography and Digital Fabrication Technician at GMIT School of Design & Creative Arts. The nature of this position is diverse as it involves working with a range of media relating to digital technologies and design as well as more traditional print processes. A typical day requires me to divide my time between the print room facilitating silkscreen, etching, letterpress and relief printing and the fab lab which focuses primarily on large format printing, 3D printing, risograph, laser-cutting and textile sublimation printing. Alongside my technical role, I also lecturer part-time in Book Arts.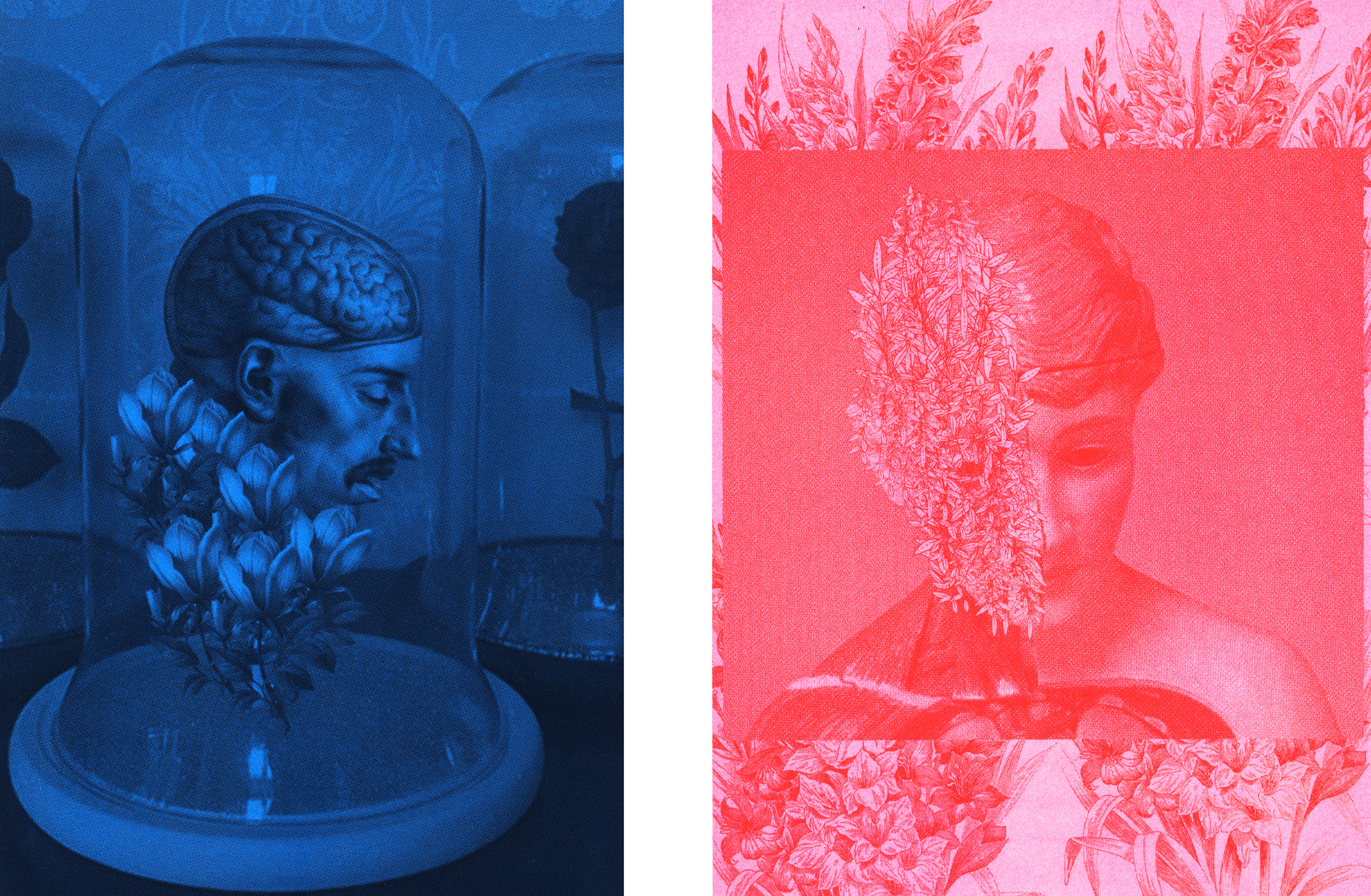 Driven by a love of physical materials, my approach to design stems predominantly from my background in fine art and most of the projects I engage with incorporate some element of the hand-made. This can involve creating my own laser-cut type; scanning and manipulating images to generate photo positives for silkscreen; photo intaglio and risograph or cyanotype printing. By integrating traditional and digital processes with the principles of graphic design, such as layout and typography, the creative process evolves naturally with one informing the other.
The books I make reflect on a practical exploration of this approach through the imperfections and malfunctions that occur. I find that leaving things to chance and improvising in the final stages of production can often yield the most interesting results. I am also particularly interested in how artist books, zines and limited-edition publications intersect literature, visual art, photography, illustration and graphic design; permitting artists and designers like myself to easily extend beyond the studio or gallery.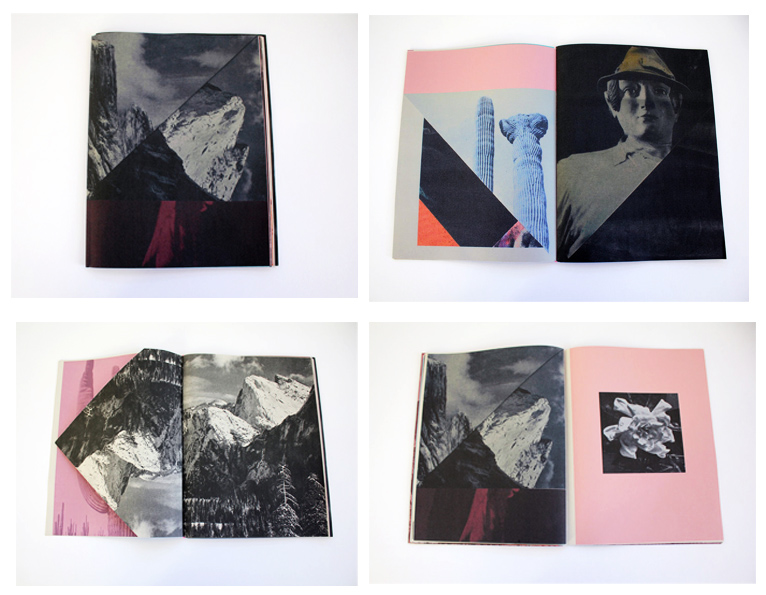 Most often, my books lack a sequential structure in the traditional sense with the aim being to challenge the reader's perspective and create a tactile experience through the printed page. I am not precious about my work and feel it's important to encourage personal interaction — allowing the viewer to analyse and interpret the individual qualities and textures first-hand.
This emphasis on allowing the process to guide the result is a way of working that is heavily inspired by Dieter Roth — one of the most original post-war European artists who elevated the book's status to art object. Primarily working with the traditional codex, he explored materiality and conceptual space while also highlighting issues related to language and communication through the combined use of collage, found text and imagery. As well as Roth, I'm also inspired by artists and designers such as Tauba Auerbach, Richard Prince, Bruno Munari and John Baldessari.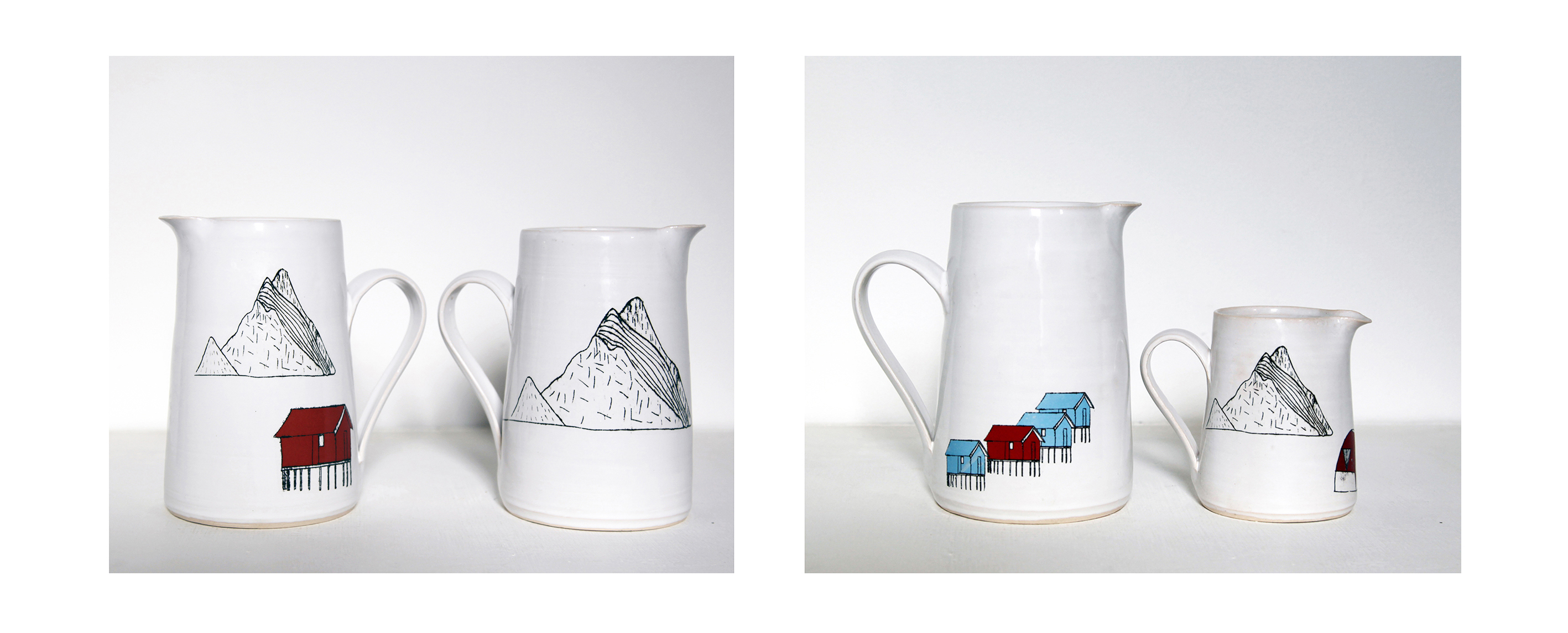 Maintaining my own practice outside of my day job can be very challenging at times. But the skills I use within my technical role continuously inform my work and have opened up many opportunities. I've been invited to engage on a series of diverse projects in recent years, such as working with the School of Visual Arts in New York on their Underground Images exhibition; illustrating The Ard Bia Cook Book and contributing to their pottery series; designing swatches, brochures and postcards for The Tweed Project and also delivering workshops at Design West Summer School.
My visual art practice has allowed me to travel and partake in international residency programs and exhibitions around the world. The opportunity to live temporarily ­outside of my usual environment and be given time to research and produce new work has been invaluable. In terms of closer to home, most recently one of my prints was acquired by The National Gallery of Ireland which is an honour. It is also heartening to know that when I am long gone one image at least will still exist.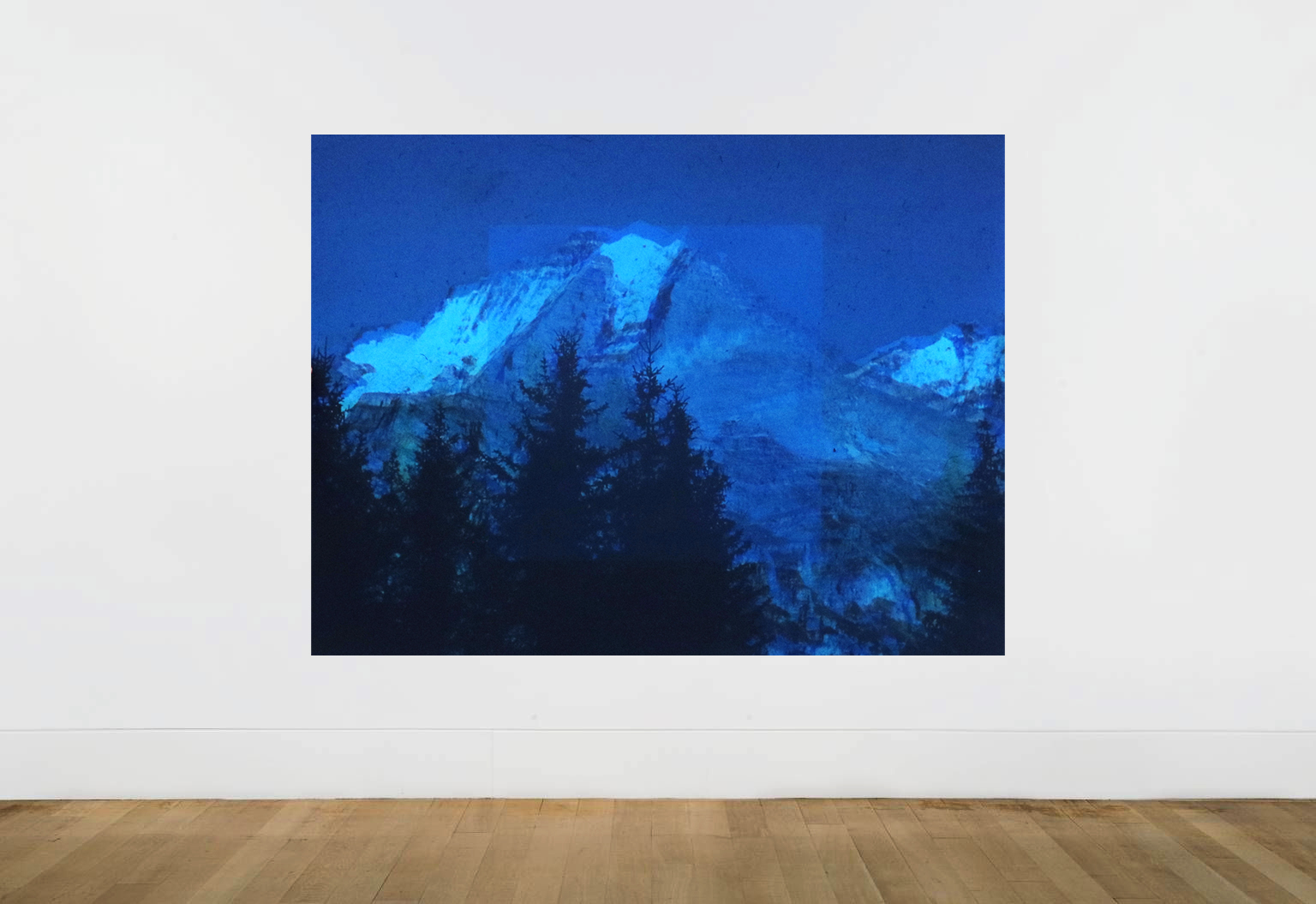 I'm currently working on a design project with Coffeewerk + Press, a beautiful space in Galway city founded by Daniel Ulrichs, showcasing Irish and International design and art. This collaboration involves developing packaging for their own cold brew coffee and creating a series or prints, postcards and handmade books to coincide with the project.
I'm also in the early stages of developing a new series of large-scale silkscreen prints. Silkscreen is an incredibly versatile medium and by far my favourite as it allows me to work intuitively with text and images — overprinting multiple colours with a high saturation. The various stages of the process permit spontaneous technical decisions, which often lead to those "happy accidents". Generally, I tend to work to a particular theme for a prolonged period and this provides me with a framework from which to explore ideas in detail through research, theory and practice.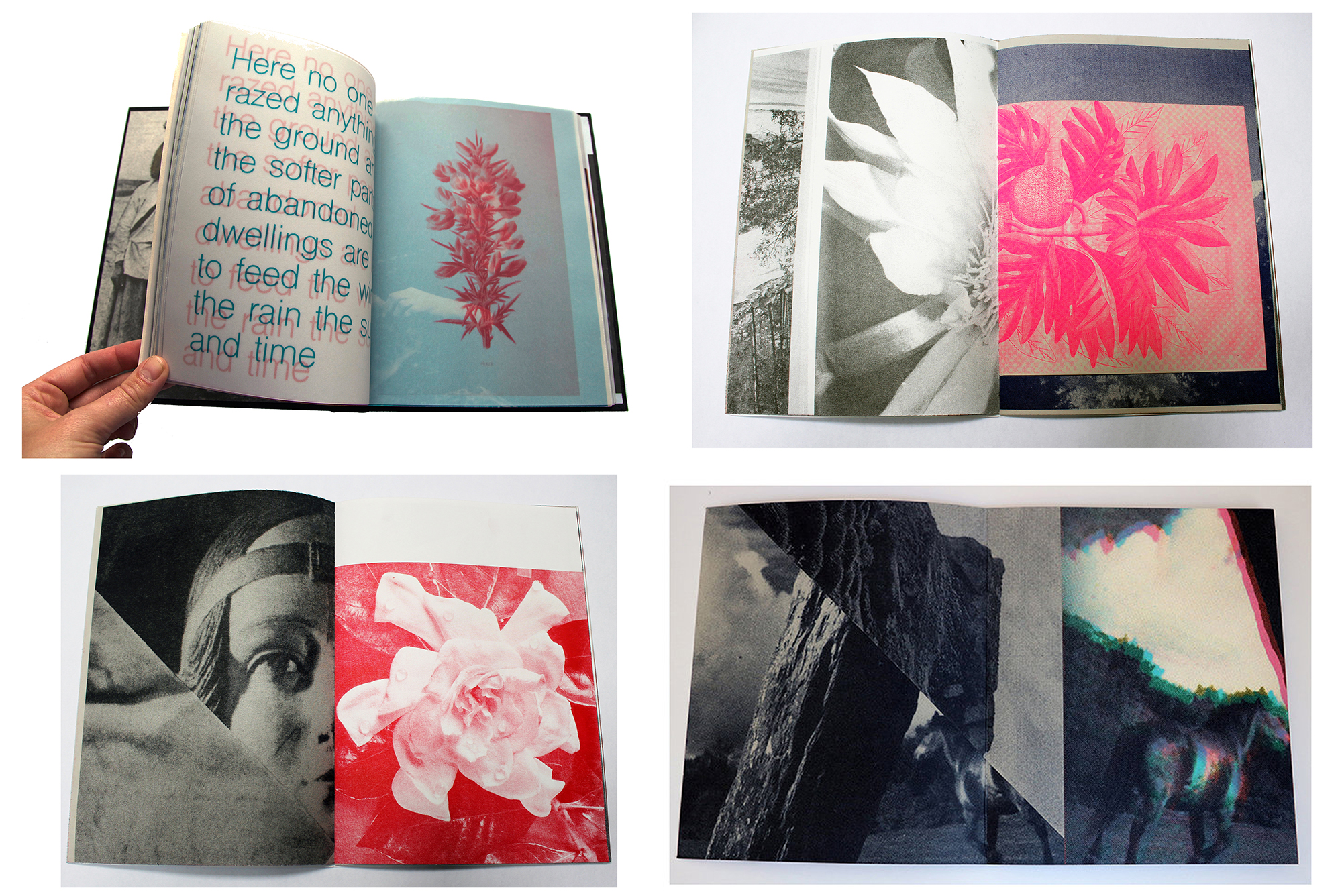 In an age where technology dominates almost every aspect of our lives, my hope for the future is that hands-on teaching and studio-based learning will not be completely replaced by virtual platforms. I believe it's important to not limit yourself to one process or discipline and that engagement with practical processes encourages experimentation and enhances skills in a unique way to computer-based programs.
Visiting a wide range of exhibitions, archives and museums is central to my practice. I find this ritual particularly useful during periods of creative block because it allows me to gather references and inspiration in order to generate new ideas and explore the possibilities of the past, present and future. Investing time in this side of things and trusting your instincts will eventually allow your own style to evolve.
–––
You can see more of EimearJean's work at ​www.eimearjeanmccormack.com