We asked Emma Conway (Senior Designer at RichardsDee) to tell us about her career journey so far and what makes her tick as a designer. Emma's areas of speciality lie within branding, typography and digital applications, and she's also kept busy with independent projects and collaborations for the music and arts scene in Dublin.
____
At the time of writing, we are in full lockdown. I'm somewhat enjoying this new way of being. It's giving me time to slow down (kind of), be present and reflect. It's so lovely to see that despite the hardships and uncertainties people are having to endure, so many are supporting and caring for each other. I'm finding new ways to be creative with my time and reaching out to others to collaborate and remain connected.
I'm a Senior Designer at RichardsDee. The studio has a strong ethos advocating for meaningful change through design. During the pandemic, we launched a project calling on the creative community to submit artworks in aid of the ISPCC and Women's Aid. The Creatives Against Covid-19 campaign received over 1000 submissions from all over the world. We got the website up and running in a week including every print that came in on time for sale. I wonder if the overwhelming response to this project comes from the desire people have to help out in this strange time. Alongside the benefit to Women's Aid and ISPCC, many people from around the world came together in this project and created so many beautiful posters with positive messages. The theme "Soon" seemed to resonate with people and injected some light and hope into our workdays and our social media feeds.
Hands-on Practice
From early on in my college days I was eager to get hands-on, practical experience. Getting out of college — with all its abstractions and theories of design — and engaging directly with people and the processes of collaboration and transformation made things much more tangible. In my final year of college, I began working with The Little Green Street Gallery and went on to produce club posters for Twisted Pepper, a music venue that used to be on Abbey Street. Being involved in designing work for my peers and engaging with the potential for design in a real-world scenario was so exciting, and I knew then that this was the right career path for me to pursue.
The first studio I worked at was Language in Dublin. Working closely with David Joyce, I learned a lot about creating narrative and contrast within a design. To this day, I approach projects with this in mind — first, thinking of the idea and creating a narrative and then structuring the design around hierarchy and contrast.
I'm really interested in the practice of design. In 2014, I attended a design summer school in Rotterdam which prompted a fascination with Dutch design and their way of life. It was a great introduction to a different approach to design, much less about aesthetics and more related to discovery and play. We stepped away from our screens, made things with cut paper and engaged with people on the streets of Rotterdam, creating interesting projects and concepts. I moved there the following year to work with Dept and used my time in the city to focus on my practice and absorb the art and design culture around me. A lot of Rotterdam was destroyed in the Second World War and it had to be rebuilt and recreated, so the city's design and architecture are really fascinating. The nature of design as a mode to create a feeling and sense of place is something I keep returning to.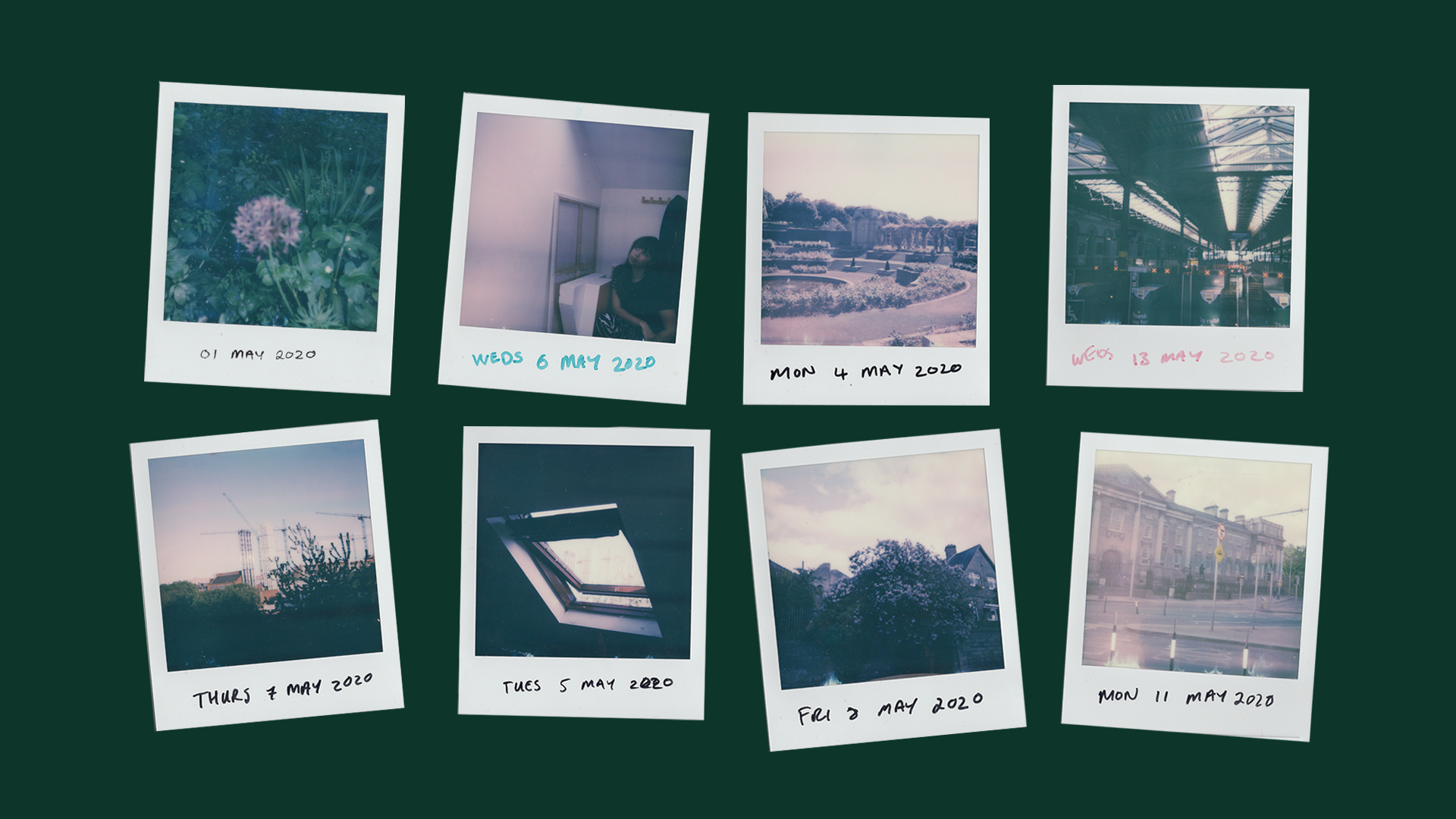 Always Learning
As French director, Agnes Varda once said, "for as long as I am still alive, I am still curious". Taking on personal projects outside of my day job allows me to continue to learn and explore the things I'm curious about. It's important and inspiring for me to work with people on different projects, in areas both within and outside my own expertise. Music and culture provide me with a rich seam of creative work and interesting collaborations.
I worked with David Kitt on the design for his New Jackson project including developing a logo and a number of sleeve artworks. The brief I was given included references to graffiti and calligraphy. At the time I had been working on creating my own adaptations on the traditional copperplate techniques used in calligraphy. Using these references as a jumping-off point, I played with traditional calligraphy strokes and contrasted them with the dramatic weights and shapes often seen in graffiti. I was also inspired by the idea of a spinning record and how the shapes and angles can evoke different experiences of the design.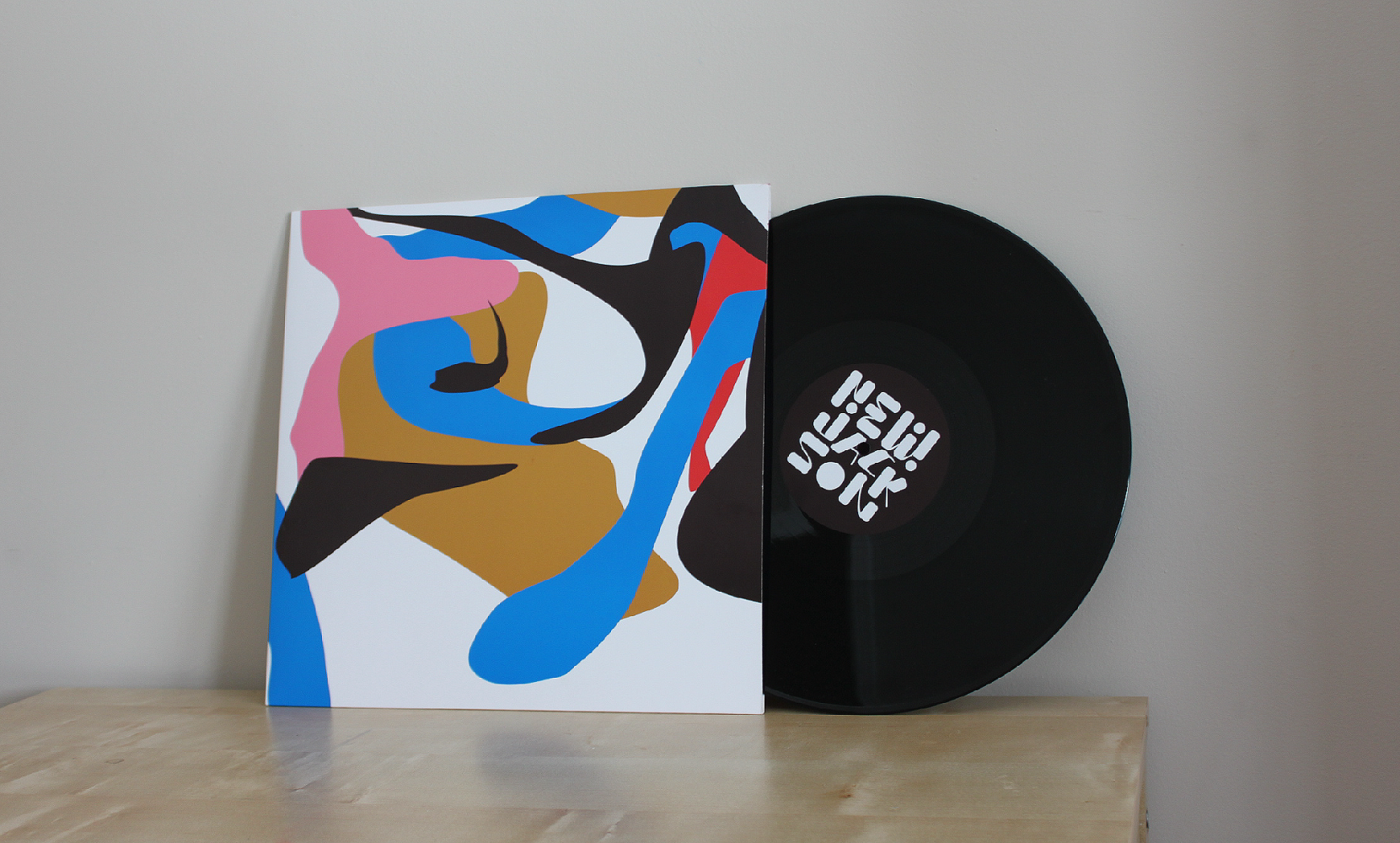 In 2019, I designed an exhibition for The Irish Museum of Modern Art celebrating the ambitious and ongoing IMMA Collection and Archive Digitisation Project. I worked closely with the in-house technicians and programme coordinators to conceptualise each room of the exhibition, including the design of wall colour, the furniture and the graphics. The concept for the space was rooted in the idea of a 'deep-dive' into the past. My challenge as the designer was to capture the rich, early history of IMMA's programme and collection and create an interesting space that would encourage visitor engagement and participation.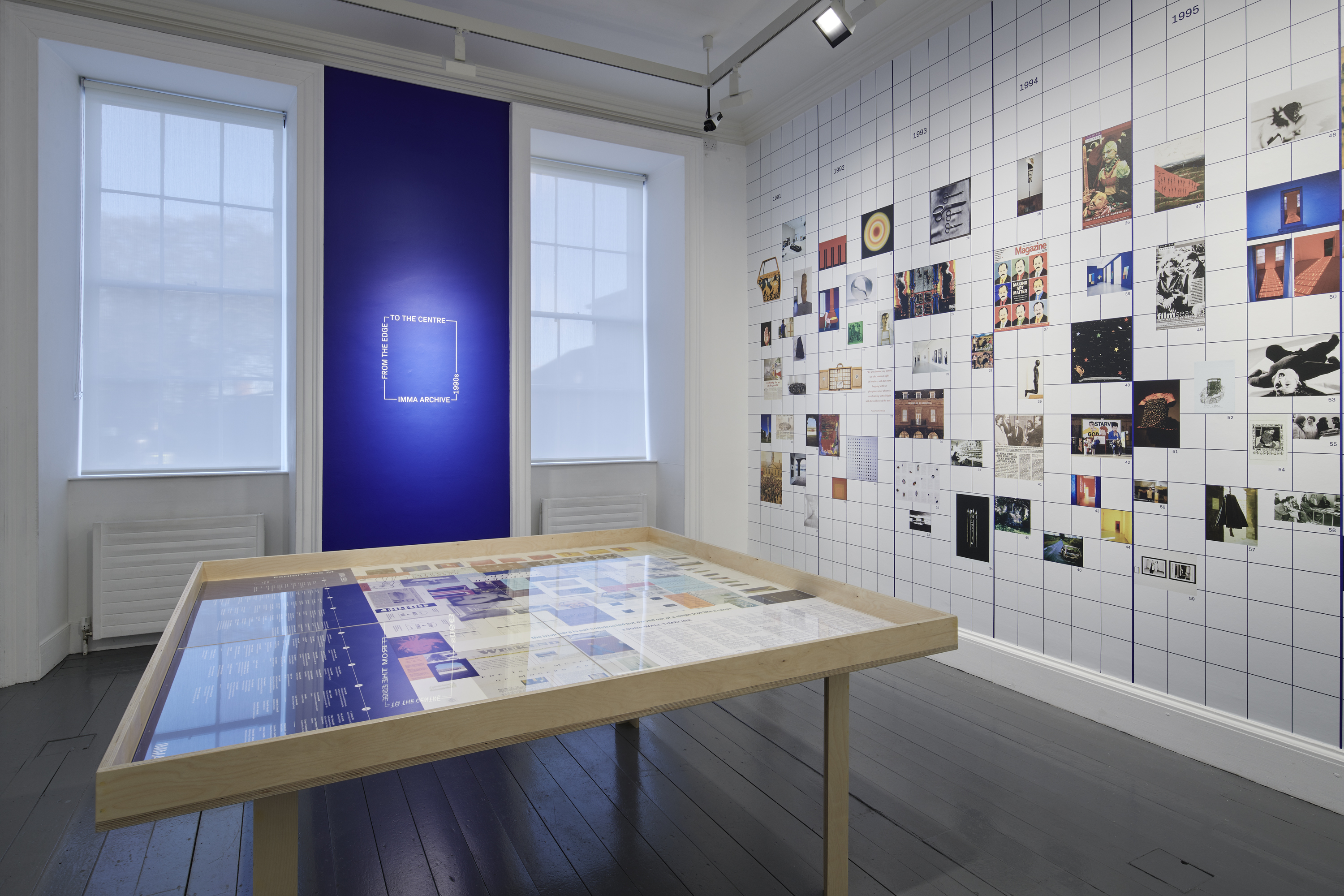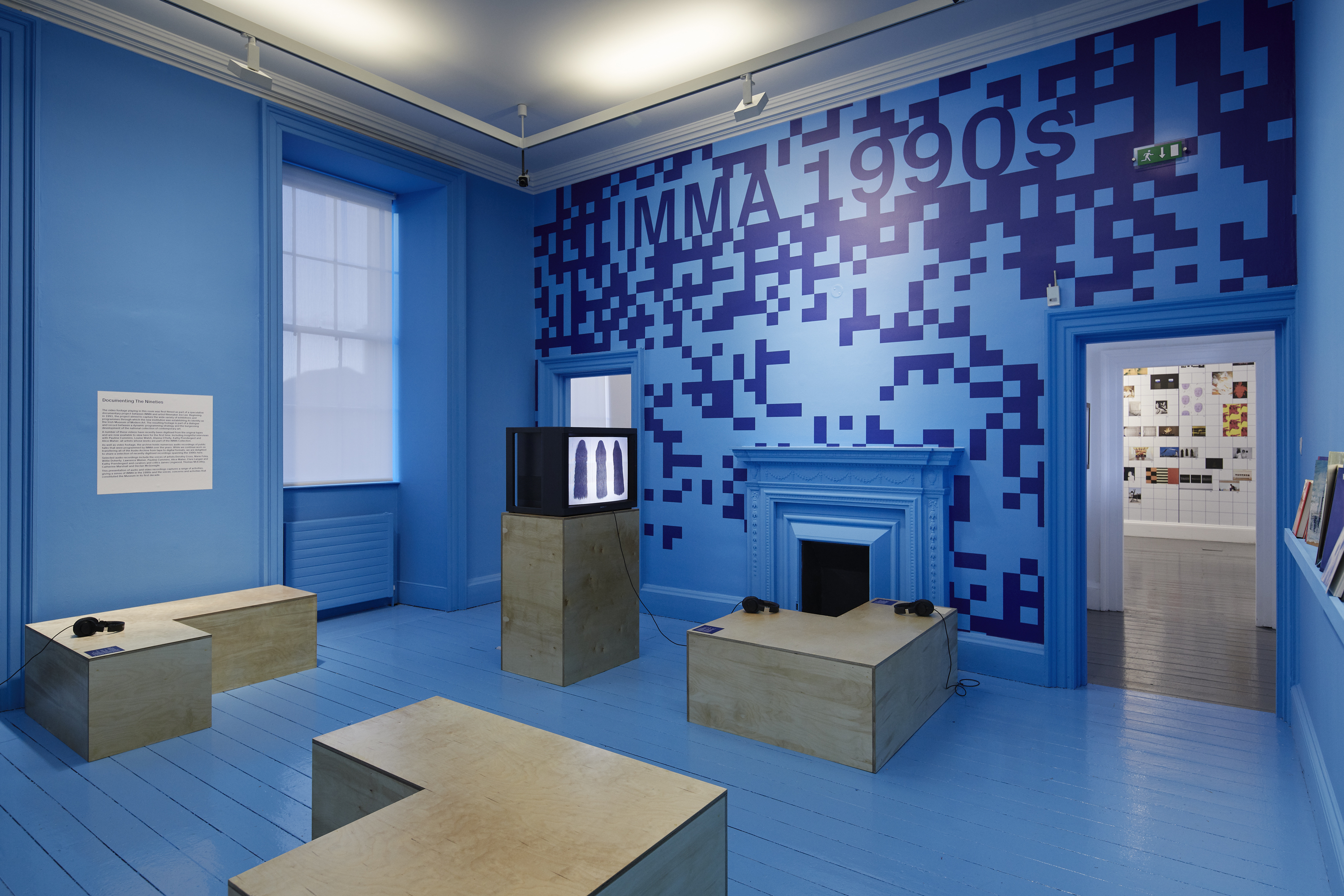 The Future
I'm nervous about what the future holds for our little planet and where design will fit in. People will need to find new ways of working and new ways of presenting themselves and I think design can help with this. Design has and will continue to be important in making the world a liveable, enjoyable and more colourful place to be.
For now, I want to keep learning, reflecting and staying curious during these times. I have set myself a project of taking a polaroid every day for the month of May while in lockdown. I'm not sure what the results will be, but I'm really enjoying the daily dose of discovery.