Joanne Byrne is a freelance designer and educator who's work is chiefly concerned with creating graphics for environmental and experiential design. Here, she reflects on the objectives of her practice and how personal experiences have helped to shape, motivate and bring new meaning to her work.
–––
I grew up in Dublin in the 80s — making labels for homemade perfume to sell to my granny, drawing plans of my future house and wondering why the words in newspapers had different sized gaps between them.
Possibly with dreams of my future house in mind, I initially applied to study architecture. But after I failed the suitability test, I decided to change direction and completed a portfolio course in art and design instead. From there, I went on to study Design and Interactive Media in IADT. We were David Smith's first students and his enthusiasm for design and typography has had a lasting effect. After graduating, I moved to Paris for two years and worked in a bar in the Marais that was immersed in the creative scene. My time there could easily be perceived as aimless but it definitely shaped me as a person. The experience helped to broaden my understanding of creativity and motivated me to pursue a career in design.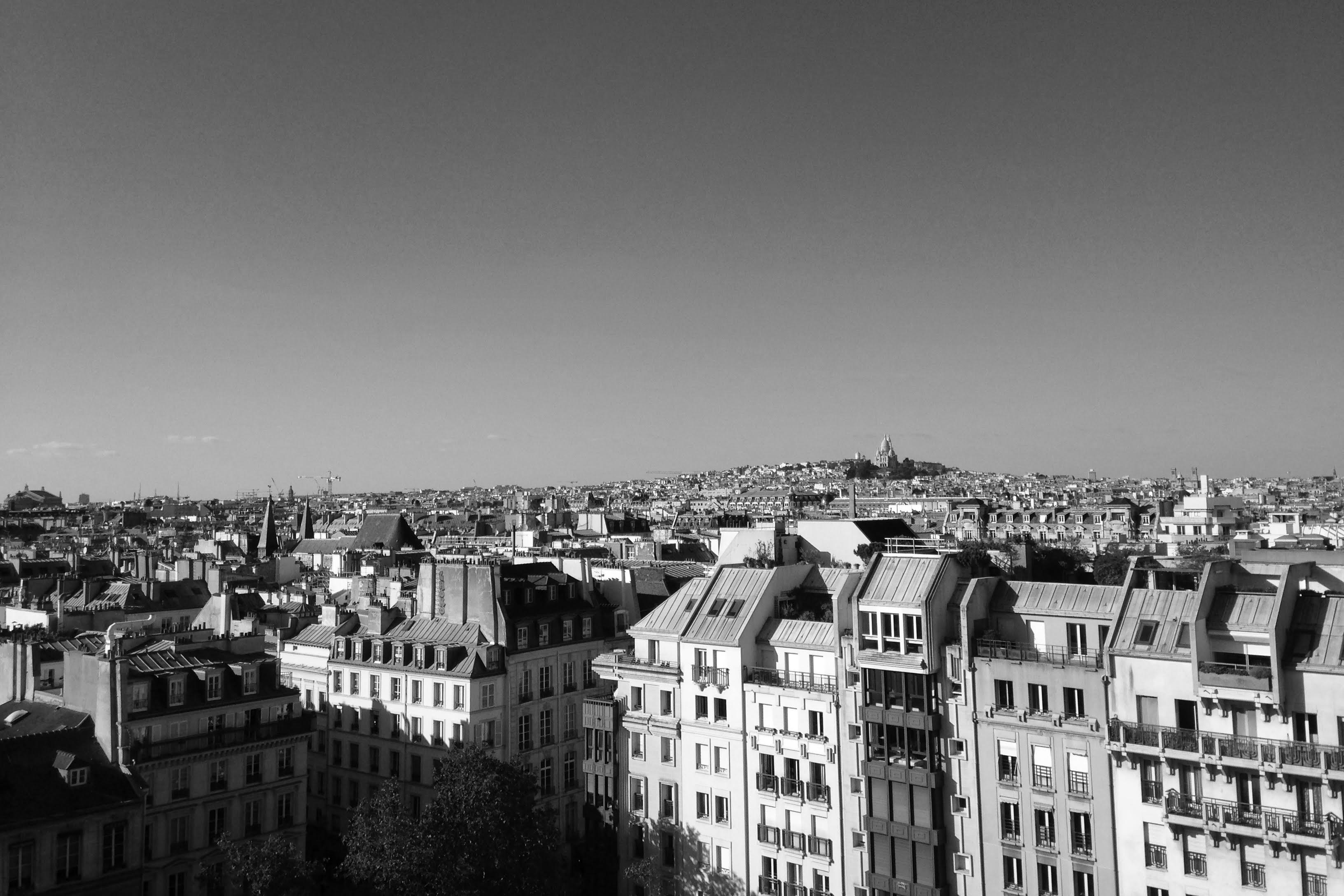 Full circle
Moving back to Dublin, I worked in a busy publishing house alongside some very talented people. It was there that I learnt a lot about editorial design, workflow systems and print production. While there was some room to flex my creativity, I found I missed the deeper, conceptual stage that was instilled in me at IADT. So after two years and what felt like a plateau in my learning curve, I decided it was time to move on.
And so began a seven-year adventure at Martello Media — a multidisciplinary, interpretive design studio that design exhibitions and visitor experiences for museums. The studio, which consisted of a team of ten, was lead by architect and creative director Mark Leslie. I was the sole graphic designer among a group consisting of spatial designers, scriptwriter, developers, an animator, a filmmaker, a hardware specialist, project managers and a lovely dog called Rosie. Everyone was involved from the concept stage, viewing the subject matter through a different lens and responding via their unique skillset. It was an energetic workplace driven by a synchronised or shared vision, sometimes harnessing a little creative tension where the different disciplines intersected.
I remember obsessing over a colour palette when the hardware specialist stopped to ask what I was doing. "Picking colours," I said and off he walked. He returned with an LED light and shone it on my Pantone swatches. All the colours changed. It was a pivotal moment that taught me not to design in isolation, to consider all aspects of the visitor's experience. It's still one of my first questions on an environmental graphic design project — what is the light source? If it's daylight, I observe how it moves through a space, considering challenges and opportunities and how different materials might play with it.
I was approaching seven years in Martello when I was inspired by Stefan Sagmeister's talk about seven-year cycles and taking a sabbatical after each. I decided it was time for a year of travel and further learning. I spent time in India and Nepal before eventually returning to rent a studio in Dublin to work on personal projects while learning code and illustration. By the time the year was up, I had moved back to Paris and built up a steady flow of freelance work with clients both there and in Dublin. In a way, it felt like I'd come full circle.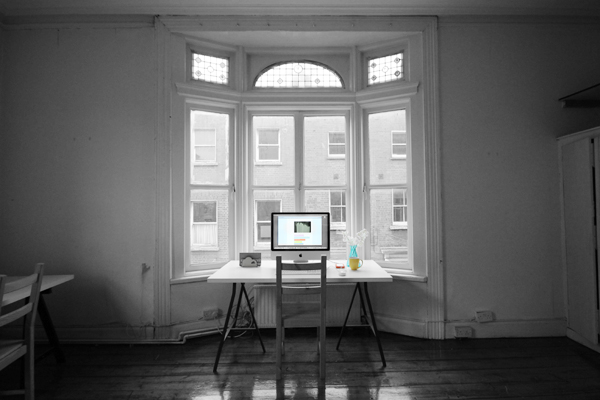 Process and Practice
I approach each project with an eagerness to learn. The aim is to create a meaningful piece of design and hopefully to come away wiser, with some gained experience for the next project. I view my work with a critical eye. Working alone, it can be hard to draw a line under that process, but it's important to recognise when something is finished and avoid overworking it.
I design for a range of applications but most of them focus on environmental graphic design. I describe my practice as storytelling in the built environment. My decisions are informed by story, space and audience, that story could be anything from a historic event to a brand. I find ways to translate it into a three-dimensional environment while keeping the audience at the forefront of my mind.
To do this, I use a process of progressive disclosure to tell the story in an easily digestible way. The goal is to spark an interest in the content, understanding that some people will want to consume it all, while others will only skim through. I use layering and hierarchy to design effectively for the needs of both.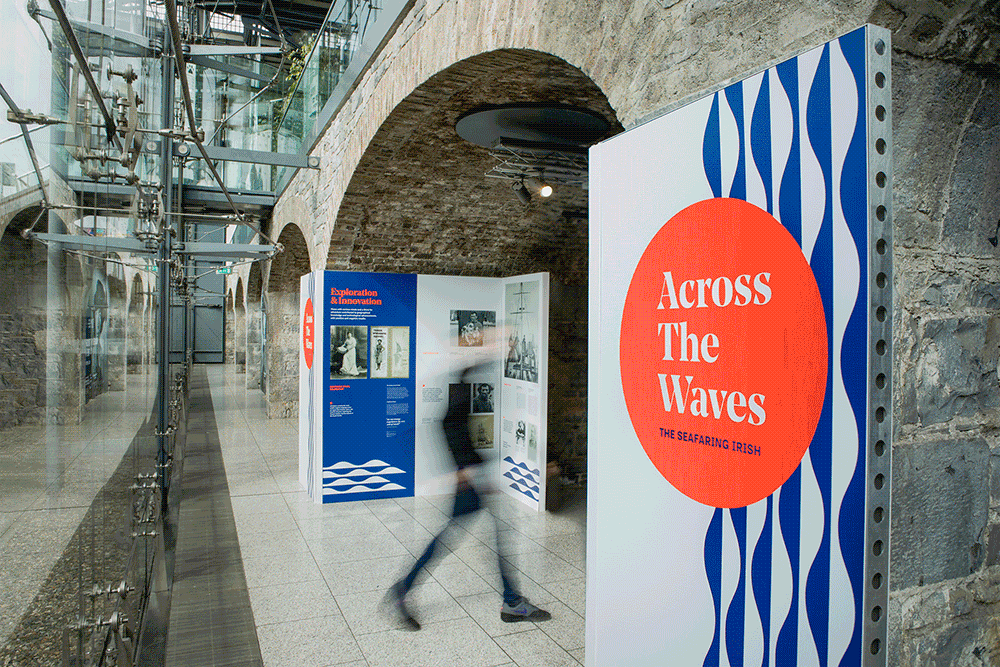 A key focus of my practice is the idea of placemaking. I believe environmental or experiential graphic design, as it's more recently described, can play a key role in forging meaningful connections between people and place. This can frequently be seen in contemporary workplace design as new industries start to focus more on intellectual property rather than raw materials or manual labour. Good design stimulates collaboration and creativity while improving employee retention.
An example would be the projects I've completed with Seek Design in Dublin. Working with their team, I had the opportunity to create environmental graphic design for a number of LinkedIn offices (in Dublin, Austria, Sweden, UK and US) developing the narrative concepts for each building. These concepts inform the themes for each floor through interactive walls, wayfinding and graphics. It was an exciting way to apply the storytelling experience I gained in Martello and it helped to further hone my skills in this area.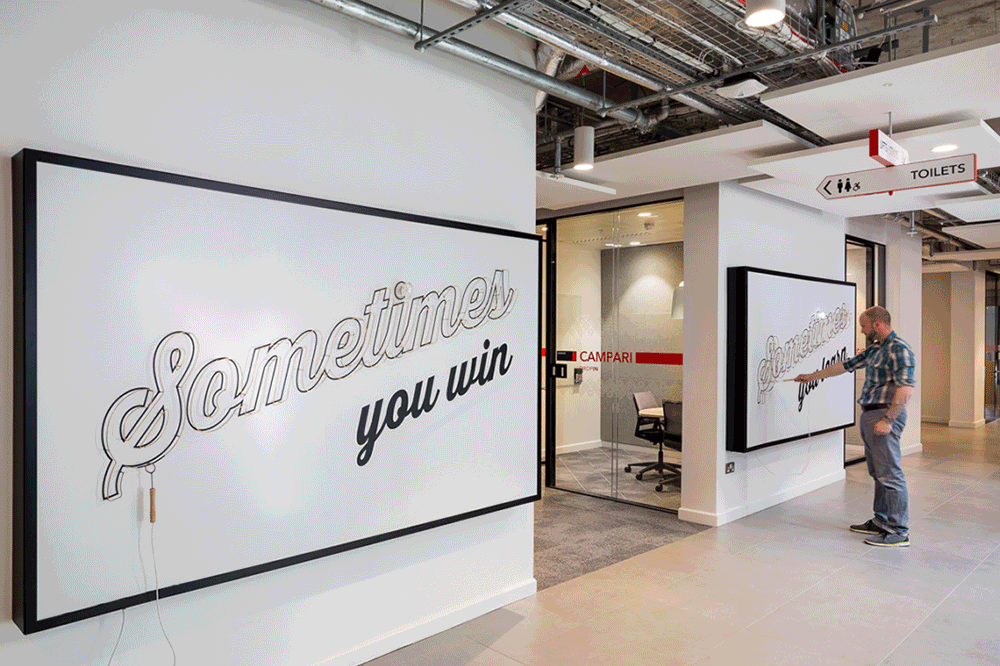 Pause and Perspective
In 2016 I began lecturing at IADT and (despite initial imposter syndrome) it's been a truly rewarding and positive experience. I teach but I also learn, from other lecturers and from the students. It's proven to be an invaluable way to evaluate and formalise my own process.
In the last few years, I've worked with several large organisations like EPIC, Dublin City Council and Trinity College and I'm very grateful for the trust they put in me. The typographic garden installation I designed at Richmond Barracks is close to my heart. I was on-site for the installation of the 20 metres of corten steel three weeks before my daughter was born and then brought her to the launch when she was six weeks old. During that time Markiewicz's words took on new meaning for me.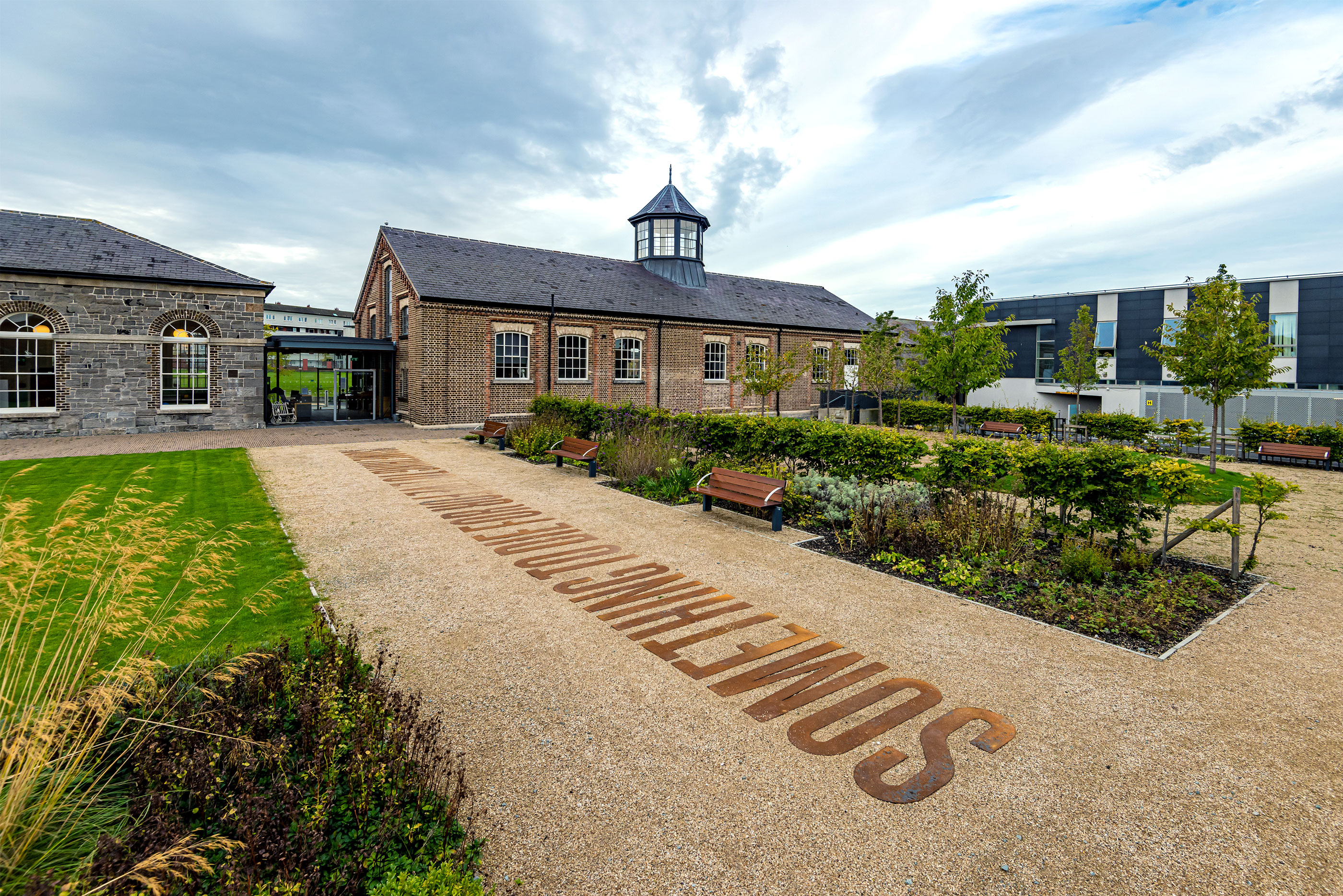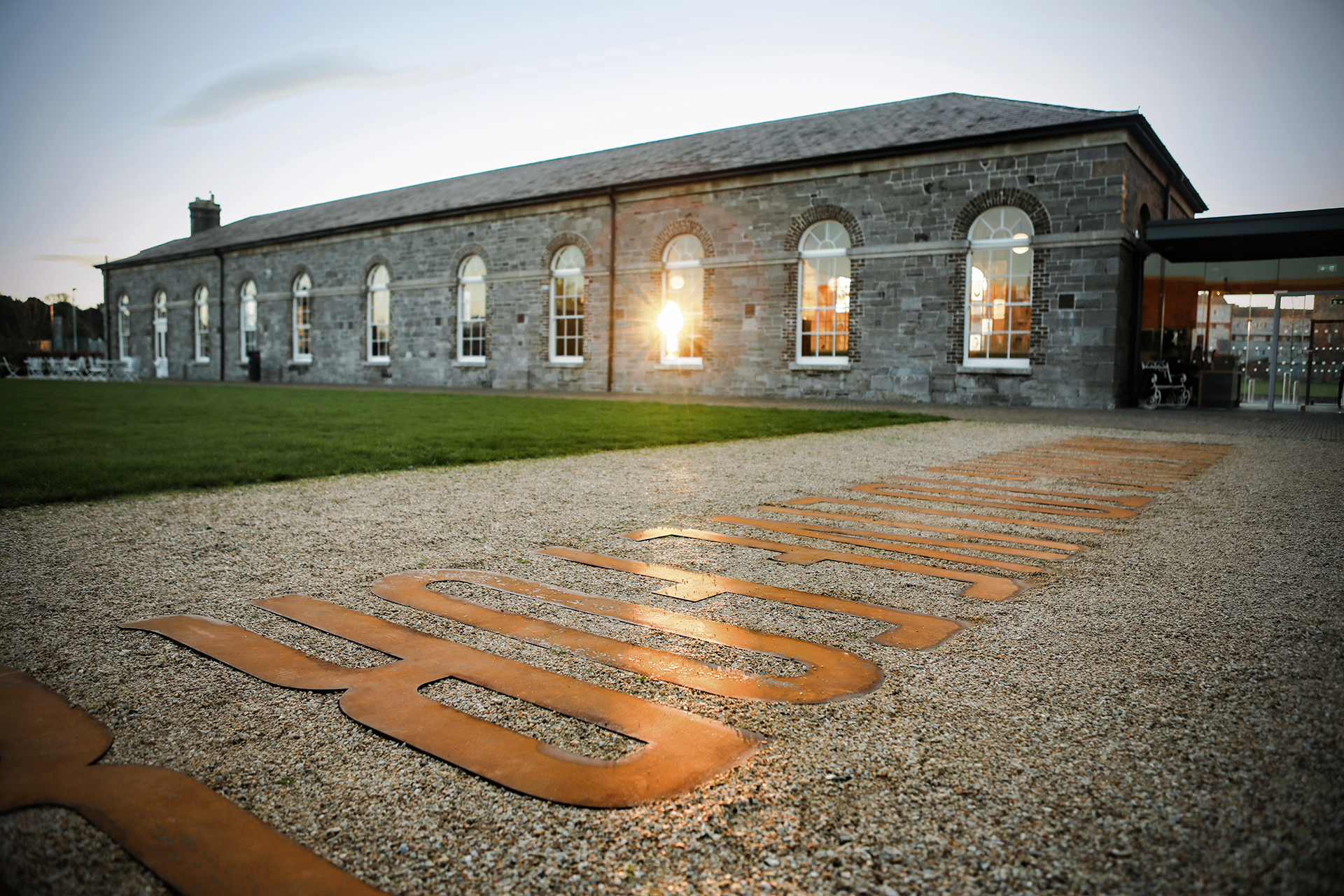 Due to never having worked in a design agency and my time out of Ireland, I had always felt on the outskirts of the graphic design community here. The arrival of my daughter last year brought another pause in my career and I took the time to further document and share my work. This period refining how I present my practice and making new connections has given balance to working independently and opened up new opportunities for me.
On reflection, it has been these punctuations in my career that have allowed me the perspective to build confidence and plan ahead. In 2021, I'm looking forward to a mix of independent and collaborative projects. Most of all, I look forward to the time when we can all gather again in our favourite places and continue our lives more fully.
–––
To see more of Joanne's work, please visit her site at joannebyrne.ie