Designer, podcaster and co-founder of Belfast Design Week are just a few of Karishma Kusurkar's many hats. A range of experiences early on in her career and a willingness to step outside of her comfort zone have resulted in a truly multidisciplinary and collaborative approach. Here, she allows us a look behind-the-scenes at what drives her practice and active involvement with her local creative community.
–––
My studio is in Blick Shared Studios, a co-working space in the university quarter of South Belfast run by sisters Christine & Rosy James. Blick is a 3-storey listed Victorian building with lots of character and my favourite part of it is a lovely long corridor with a glass roof and full of plants — it's almost like a palm house in miniature form. I currently share a space with a photographer, a videographer and another multidisciplinary creative.
At the start of lockdown, like many other designers, I worked from home for a few months. My dining table served as my studio and my ironing board as my podcasting space — and it still is, if it works it works! We live in an apartment in Belfast's Botanic area. It's a busy and bustling part of town that's full of students. During the lockdown, our neighbours had a few daytime raves, which proved to be a challenging backdrop to work against. I'll say this — our neighbourhood is never boring.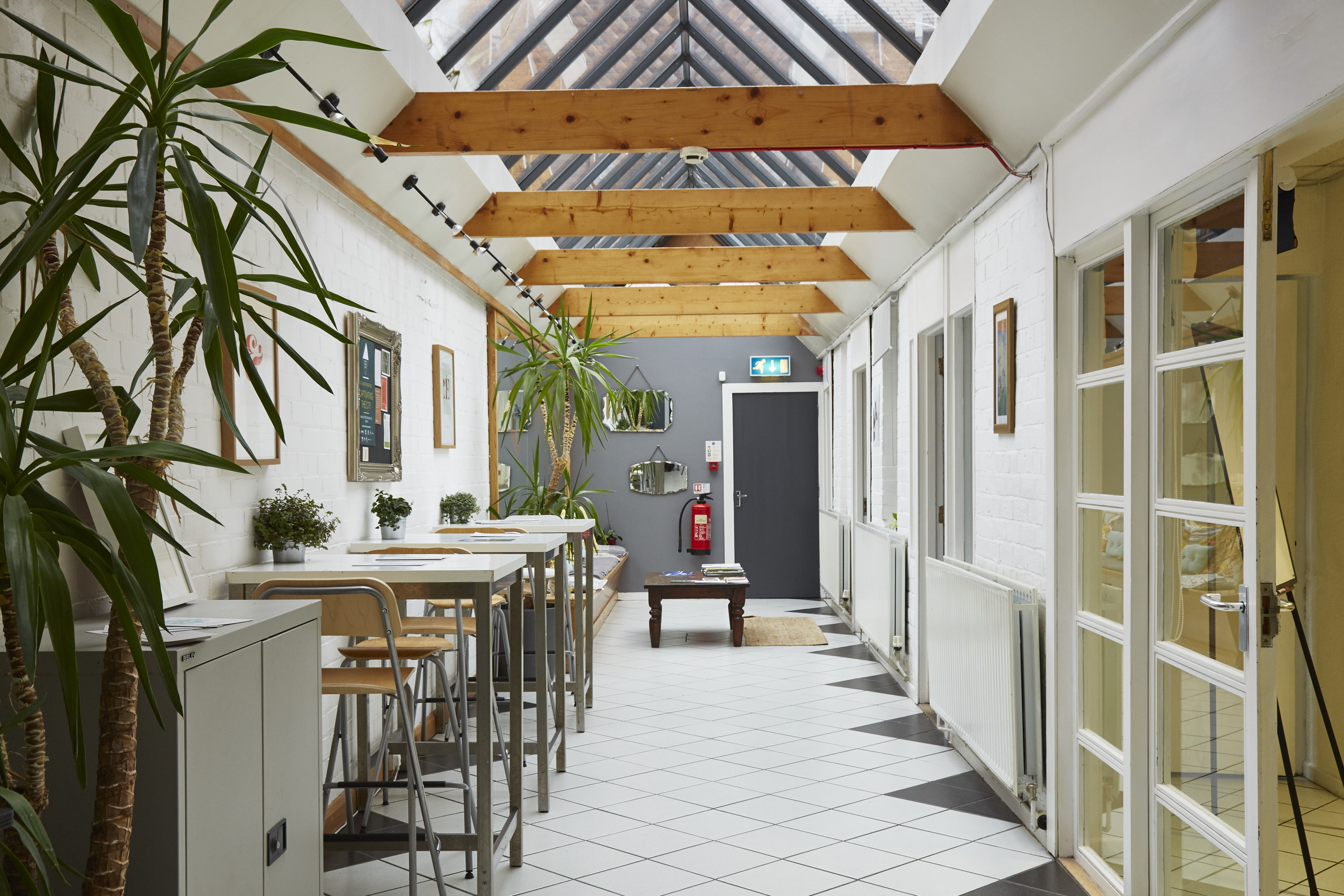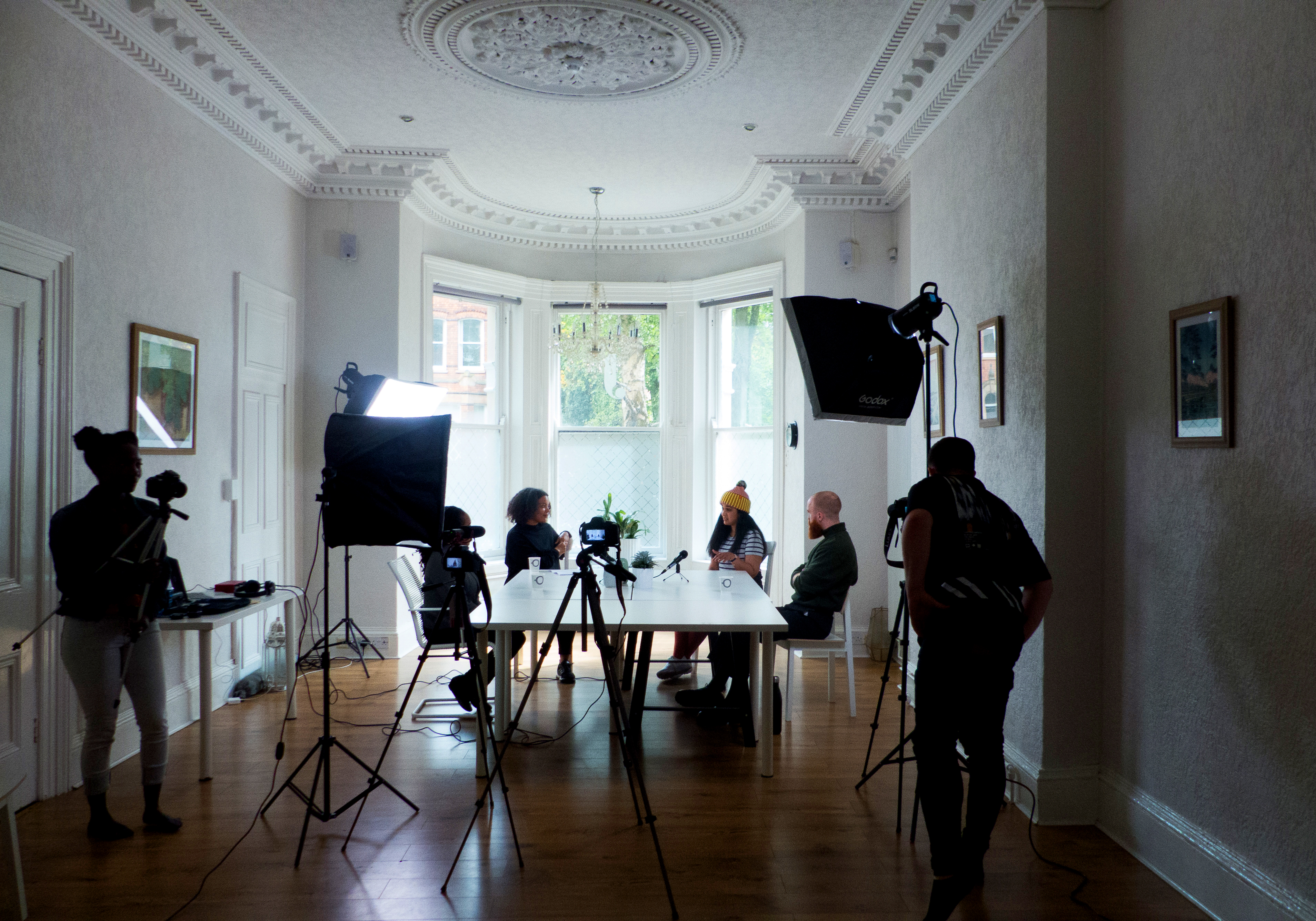 I studied Textile Design at Chelsea College of Art & Design, University of the Arts in London, a degree known for its research into sustainable and future materials. I also learned digital design there which inspired me greatly going forward. After working for a couple of years, I did my Masters in Multidisciplinary Design at Belfast School of Art and this was a great opportunity studying alongside other creative entrepreneurs in different fields and learning more about design thinking, innovation and entrepreneurship.
While studying in London, some of my highlights were the opportunities I got to work on industry-led projects. At one point, we worked on a live design brief set by trend-forecasting experts WGSN and I was shortlisted in their Graphics Now section on their website. I also gained experience working in TopShop's design department (based just off Oxford Street) and had the chance to create designs for their collections. I pushed myself to get as much industry experience as I could in between studying and it was this rich and varied experience that has informed my multidisciplinary approach today. I set up my business soon after my Masters and have worked with a range of clients and on many collaborative projects since then.
I have several roles and I think it often frustrates people that I can't be defined as one thing, but that's just not who I am. I think, truthfully, not many people can be described in a singular fashion. I'm very much multidisciplinary — a creative; an entrepreneur; a designer; a facilitator and a podcaster — and I enjoy having these different strands to my practice. I find all the work I do incredibly interesting and diverse. I only wish I had more hours in the day and I'm always striving for a better work-life balance.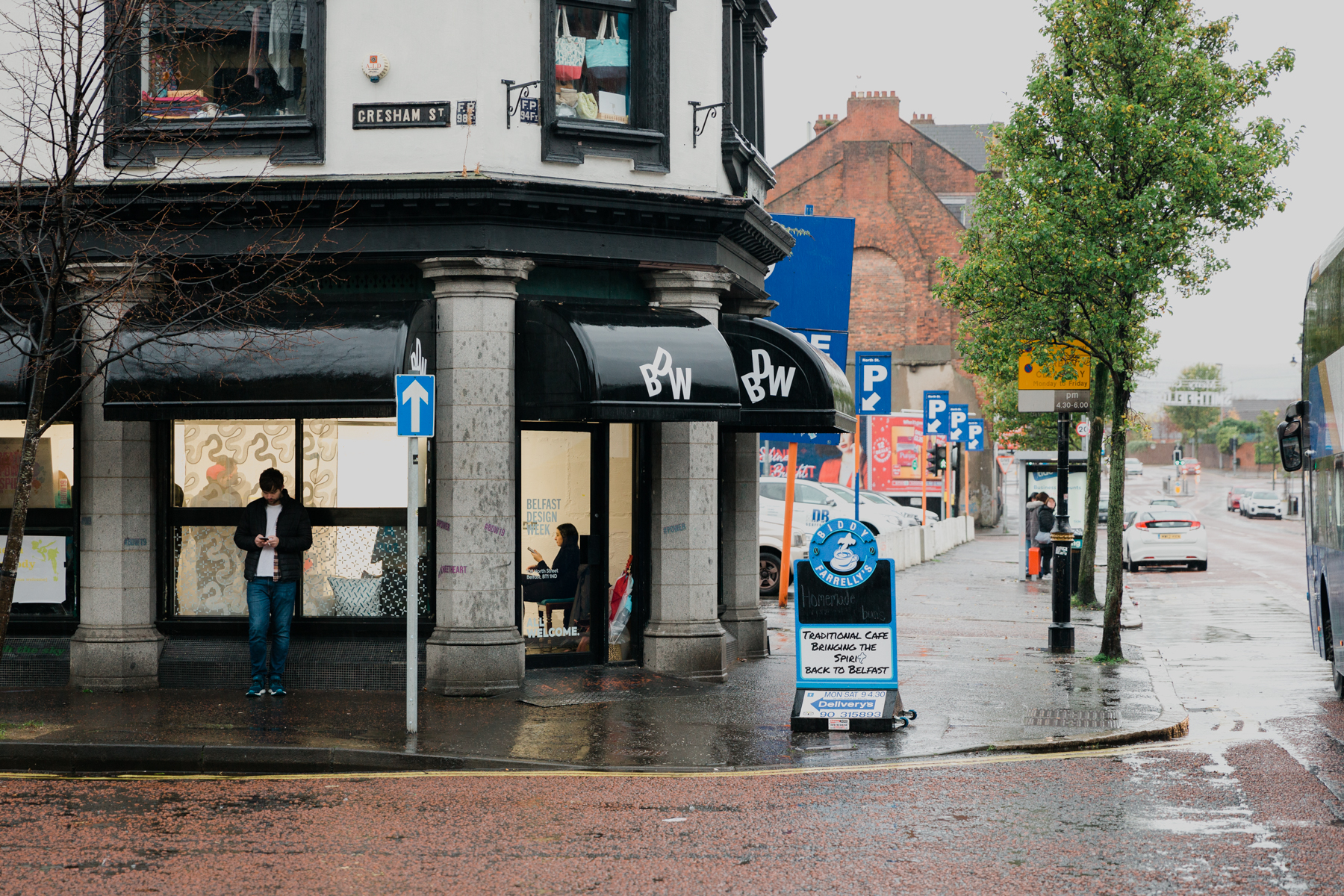 )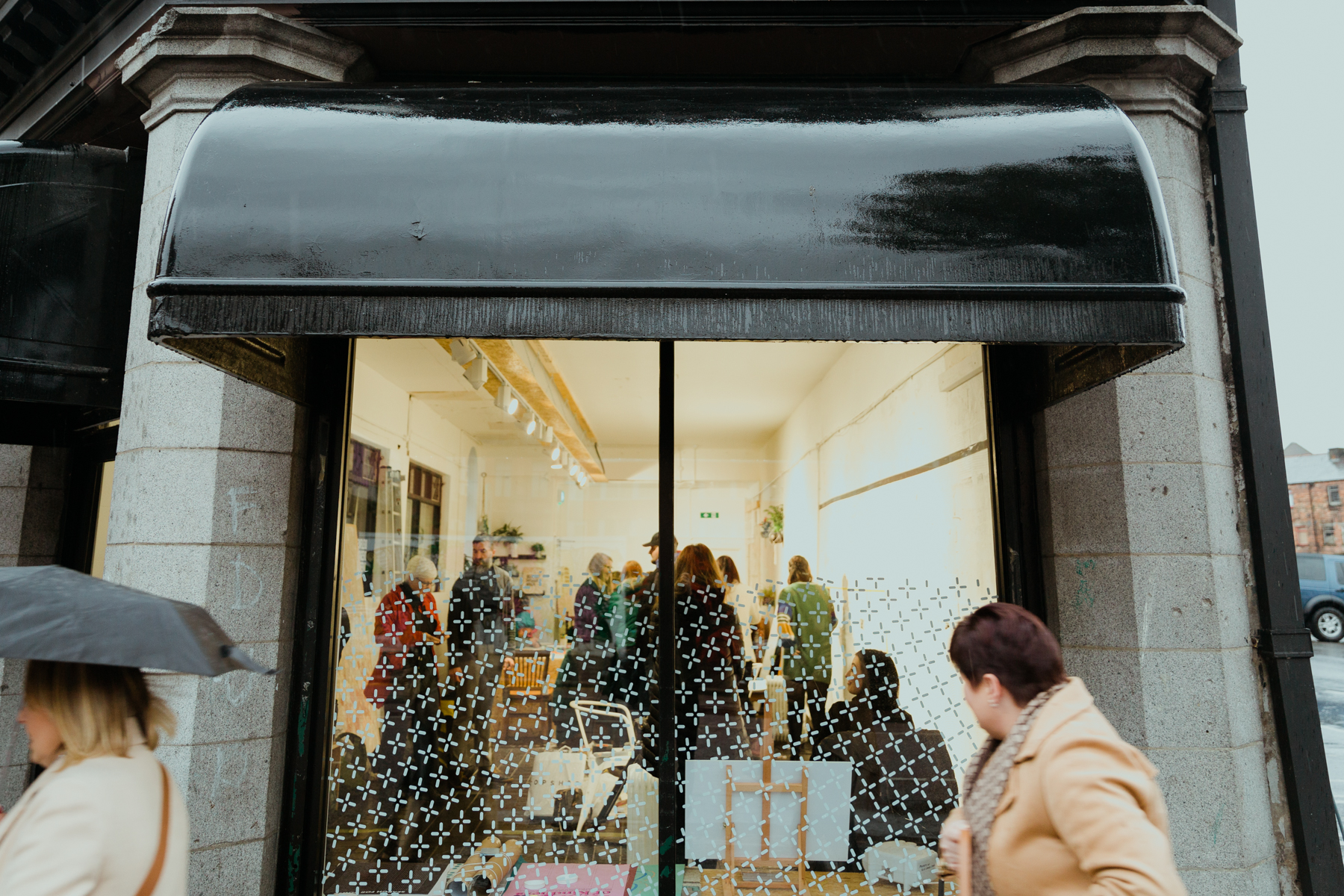 I'm Co-Director of Belfast Design Week (BDW), an annual design festival I co-founded with Christine James (Blick Studios) and Catherine McGinnis (Maven) which was launched in 2015 as part of the island-wide ID2015 initiative. After several hangouts with our local design community, we discovered there was a lack of awareness about what our city's design scene had to offer. As many of the world's design-led cities already had a Design Week, we thought: "why not start one for Belfast?". It's become a hugely collaborative effort, largely due to the warm nature and enthusiasm of the people that get involved each year. Luckily, it has managed to retain its grass-roots, community feel — with everyone involved from the start having a role to play in how it has evolved.
We've had the opportunity to do lots of exciting things with Design Week, including setting up a hub last year in a former butcher's shop in the city's Smithfield & Union quarter. What people sometimes don't realise is how hands-on we get with some of these projects, literally sweeping and painting and doing anything that's needed to make it happen. The hub turned out to be a massive project involving a great deal of physical work, but when it was ready, we couldn't wait to bring people through the doors.
In the year of coronavirus, our design festival is adapting by using remote and socially distanced content as well as content that can stay up beyond BDW such as podcasts, features and writing. As many are aware, the events sector as a whole has suffered hugely this year and it is difficult to forecast when things will get back to normality, so in the meantime, we have to work with the new, elastic set of rules and be as creative as we can with it all. Still, we are very lucky that we can carry on and have alternative means of working when sadly others have been less fortunate.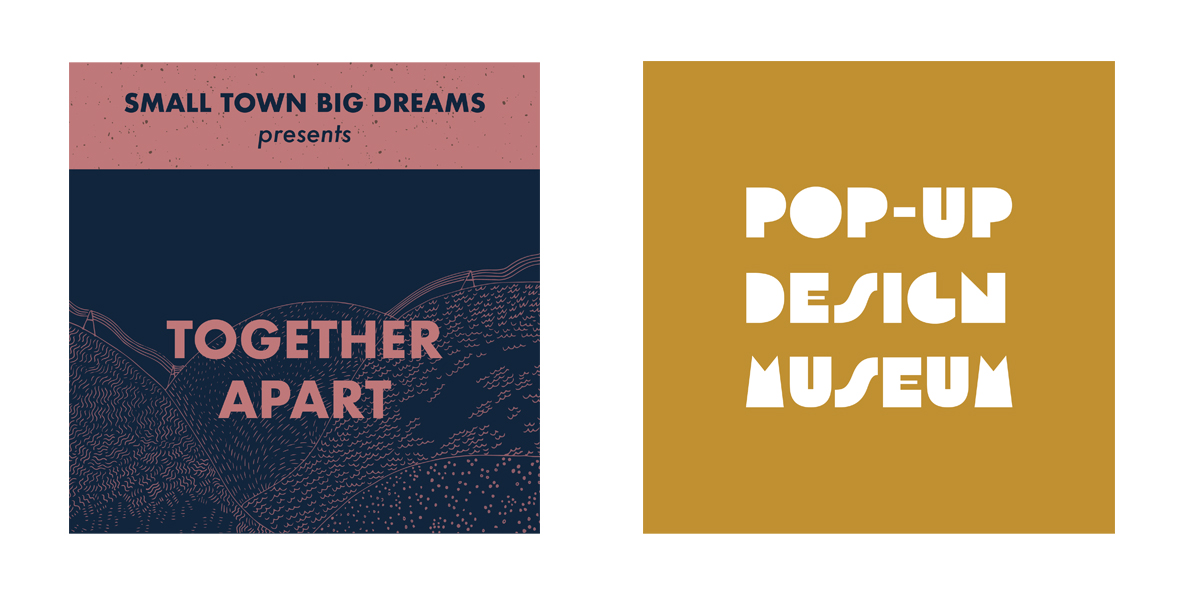 One of the projects I am currently working on is developing the Pop-Up Design Museum at Belfast Design Week with my BDW colleague Christine. This will be the central offering of the 2020 festival. We created a pilot project of the museum in 2019 that featured designers' work in locations across Belfast City Centre, including smaller independent shops like Mike's Fancy Cheese and larger spaces such as The Grand Central Hotel. This year we are creating a socially distanced and remote pop-up museum. Our aim is for it to be an active and interactive project that people can engage with and to feature contemporary designers' work across a range of industries. At the start of lockdown, we did a series of shoutouts to highlight independent makers, micro-businesses and SMEs with the aim of helping the connect with new audiences. We hope to continue this within the Pop-Up Design Museum by displaying a directory of all those that are featured.
I recently co-created an audio-documentary called The World Turned Upside Down in which we interviewed over fifteen creatives across the region to find out how they had coped with all that 2020 had thrown at them. It was clear to see that some areas of the creative industries had been devastated, whilst others could very easily work within the parameters of the new normal. What is challenging is addressing those nuances within the industry and offering different kinds of support according to their different needs. Many designers and creatives are freelance (particularly in the film industry) and they are in a precarious position when it comes to the loss of work and lack of support. The future is difficult to predict for design and for the creative industries in general, so the best we can do as a creative community is to support one another as much as we can.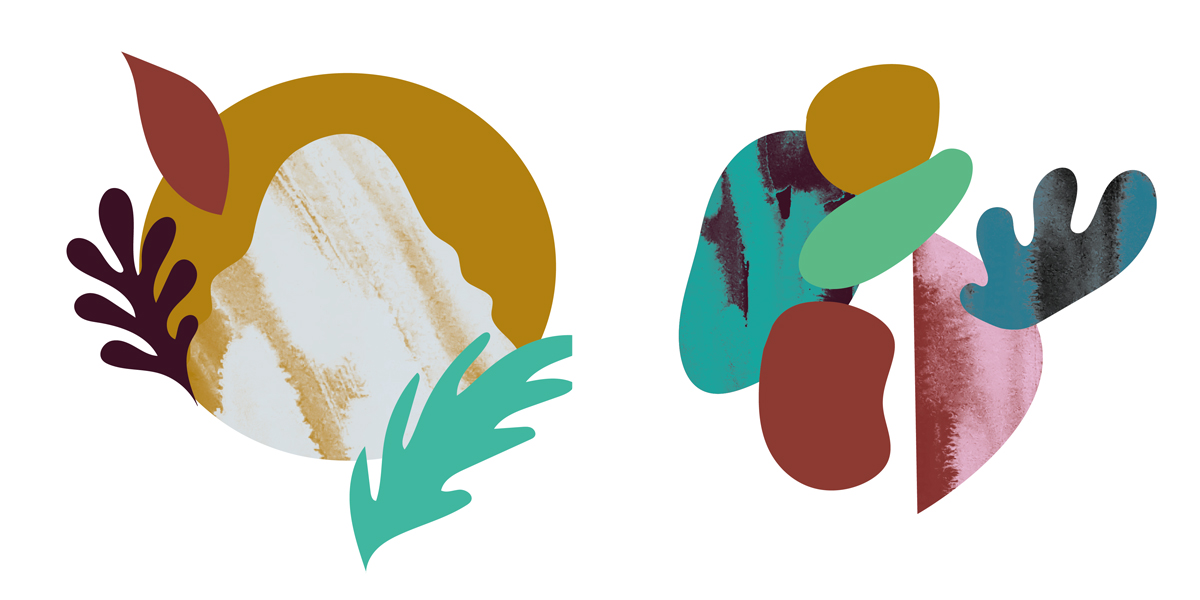 )
I've now been a practising designer for over a decade. I had never expected to make Belfast my permanent home after moving away to London, but something brought me back and made me want to stay. It could have been the potential I saw for setting up creative projects here, the warmth, friendliness and talent of the people that live and work here — or the curry half and half which you can't seem to get anywhere else — believe me, I have tried! My advice to my younger self would be to take advantage of as many opportunities as you can. Take risks with your work and feel free to push and challenge yourself. It's also my advice to my older self too.
–––
Check out Karishma's website here: www.karishmasworld.com
Belfast Design Week runs from the 2nd – 8th of November. For further details of online and offline events, please visit: www.belfastdesignweek.com