Karl Toomey is a multi-disciplinary designer on a many-pronged creative path. Recently he's worked with clients such as Google Creative Labs, Shift and Japan Rail, while also maintaining a steady stream of side projects under his alias ktooms. Here he tells us how he got where he is today — and of the events and collaborations that helped him along the way.
___
I tend to think of myself as having a playful approach to design, so it's perhaps quite fitting that the names of the first three agencies I ever worked at were Jelly, Angry and Synth Eastwood. I started my career in 1998 when instead of going directly to college after my Leaving Cert, I took the scenic route and began work experience with a newly opened studio called Jelly. I hadn't done art in school, had never seen a Mac and wasn't familiar with Dublin City at all — so working in their third floor Temple Bar studio was an exciting and educational time for me.
Microwaved Lunches
Jelly created upbeat identities and communications for a unique mix of clients — from international fashion brands to local musicians and cultural venues. To begin with, my role mostly involved delivering QuarkExpress files to printers on zip disks (!), dropping transparency slides in to be drum-scanned (?) and making highly-questionable microwaved lunches for the team.
Aside from daily client work, Jelly also helped co-found, design and launch several magazines including Noise, Volta and GI (Gay Ireland) — all sadly gone now. For GI, the studio created a billboard campaign featuring regional GAA players snogging which, as you might imagine, caused quite a stir at the time. As a young designer, this bold entrepreneurial spirit made a big impression on me and it's something I'll always be grateful for.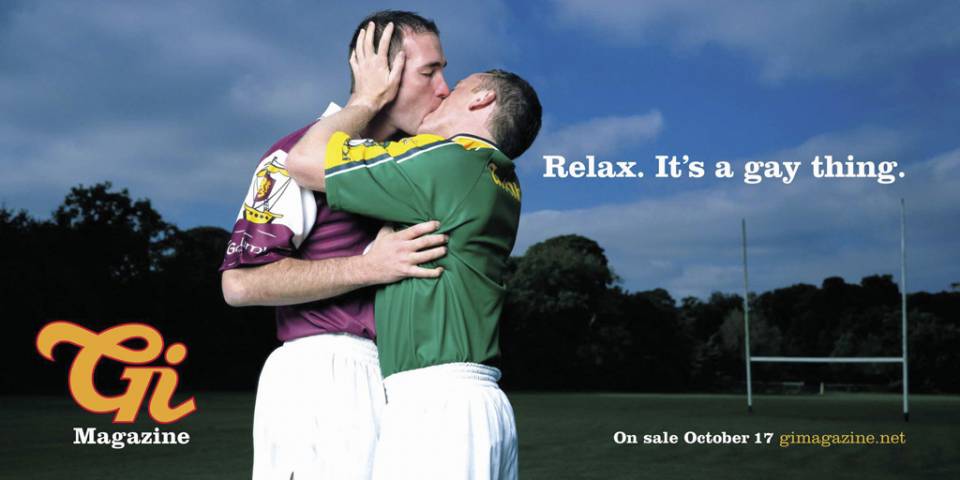 )
Small but Big
Skipping forward to 2005, I applied for a job with Angry (which eventually morphed into Aad). Run by Scott Burnett, Johnny Kelly and later Renate Henschke, Angry was a small studio with a huge amount going on. On the one hand, it was a busy design agency with commercial clients, but also a popular fashion label stocked in shops around the world. On top of that, the studio ran a weekly DJ night called Monkey Tennis and (perhaps my favourite of all) we held a yearly pop-up Christmas market selling products and spreading good cheer (via free, turbo-charged mulled wine). When I think back on it, by simultaneously being an agency; shop; label and event-organiser, Angry was very much operating in 2005 in the same way that a lot of today's multi-faceted businesses strive to do.
Working there and being part of this brilliantly industrious group, infinitely expanded my concept of what design was and of how and where it could be applied. Be it a book, a t-shirt, a set of weighing scales or an entire building, I learnt so much about instilling ideas, objects and communications with a sense of inventiveness, generosity and joy — all values I still hold close today.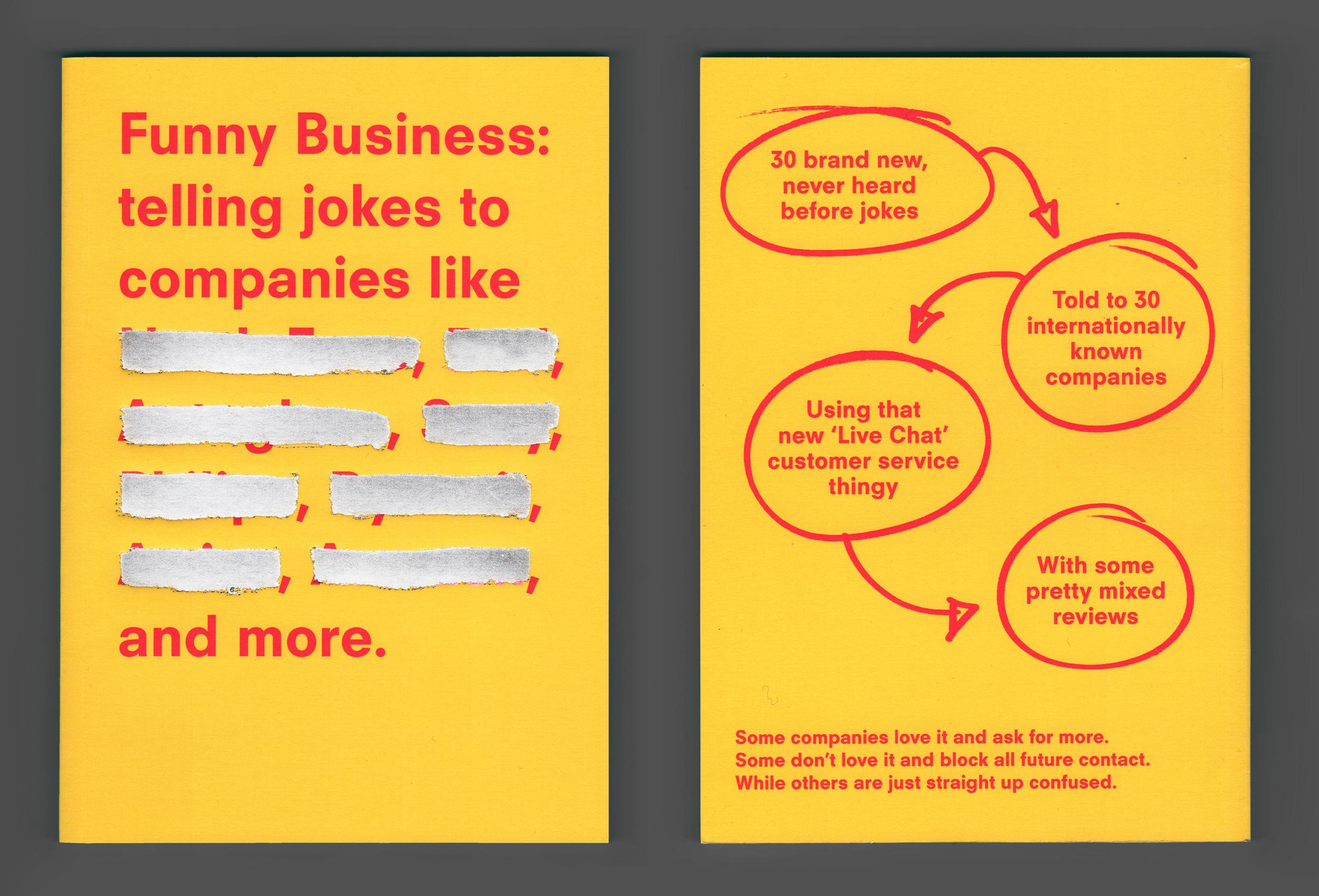 )
Creating a 'thing' together
In 2007, while working at Angry (and greatly encouraged by them), I co-founded an arts group called Synth Eastwood. Each of the six founding members had different skillsets (design, music, VJing, film, production, photography) and we were keen to bring these together as a kind of party/performance 'thing' (we never quite landed on a satisfactory description of what that 'thing' was).
Our main aim was to put on events and activities that put audience participation at their core. These included group exhibitions and musical releases, interactive installations for kids, film screenings with demos and Q+As, and hybrid party/performances where attendees could control the music and visuals. It was an exciting time that saw us staging projects both at home in Ireland and also in several cities around Europe.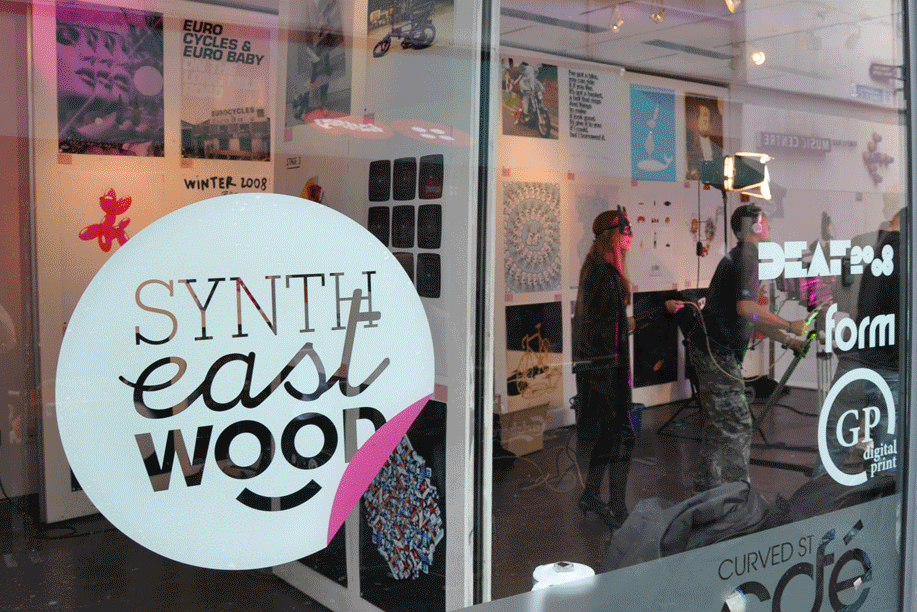 )
One of my favourite aspects of Synth Eastwood was that there was no in-between agency or production company. We DIY'd everything ourselves: from coming up with the concept to building the installations and designing and handing out the flyers... right down to cleaning up the venue when the show was over. Aside from creating a great sense of community with our audiences and camaraderie amongst our team, it also helped us develop a keen understanding of what worked and what didn't. We began to gain insights that fed back into how we designed the overall experience and how we crafted the interactions and communications. Everything had to connect and make sense together to make any sort of impact.
The Right Route
Looking back now, I can clearly trace some themes between these early experiences and what it is that I do today. In the same way that both Jelly and Angry had healthy appetites for extra-curricular projects, I too now manage to maintain a slow, drip-feed of side projects under the name ktooms. Part research and part entertainment, these side projects are my way of playfully exploring how technology impacts our world.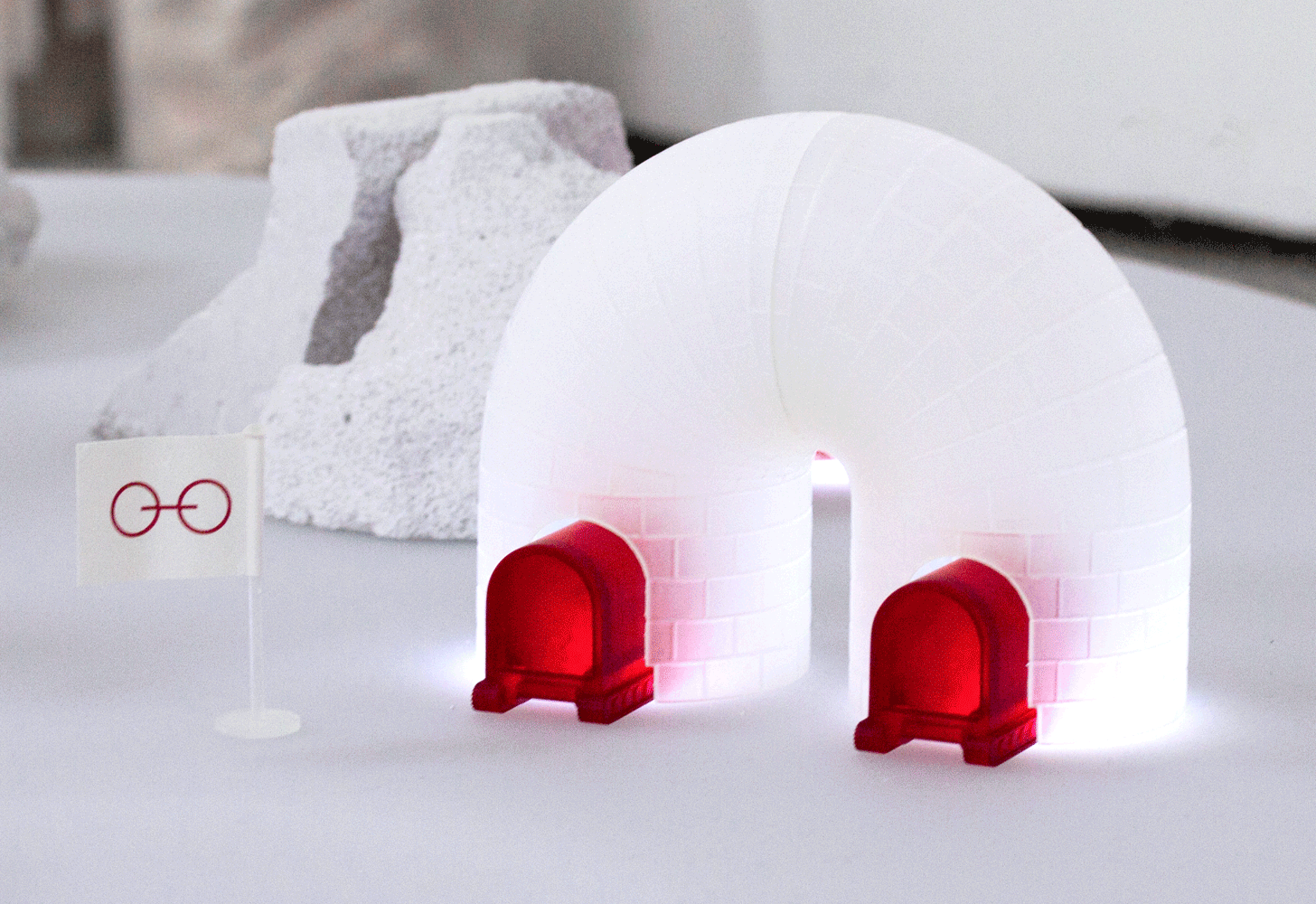 )
Similarly, just as Synth Eastwood worked towards creating rewarding experiences, these days, I help organisations imagine new ways to engage their audiences. It's a direction I'm really enjoying — another step along a scenic route that I'm happy to follow.
____
A selection of Karl's side projects can be seen at ktooms.com/
____
Notes:
Jelly was set up by two ex-In Dublin Magazine designers, Fionán Healy and Maurice Redmond
AAD and wove have both emerged from Angry studio.
Renate Henschke is a production and costume designer.
Synth Eastwood was founded by Dave Darcy, Simon Cullen, Charlie Doran, Davey Ahern and Al Kennington.