Rachel Earley (Design Director at Fjord) started out in computer science before shifting her focus to design. Her career now fuses design with the crafting of emerging technologies to create user-centred solutions that improve the way we work and live. She believes design has a vital part to play in these challenging times — and the opportunity to contribute to that motivates her every day. 
–––
My husband and I have both been working from home since March. We bought a new house in January and little did we realise we'd be getting to know it quite so well so soon. In more normal times, I work from The Dock on Hanover Quay where Fjord runs the design pillar of Accenture's Global Innovation Hub. It's a really cool building and, while I'm lucky that we've adapted well to working remotely, I do miss the buzz of physically interacting with the bright, talented and diverse bunch of people who work there.
As a Design Director for Fjord, I lead and guide design teams as they collaborate with developers, data analytics and researchers. Our goal is to effectively use emerging technologies to create and develop human-driven solutions for our clients. It's an exciting space to work in and even after nearly 20 years in the industry, I still feel like I'm constantly learning.
I've always loved the intersection between design and technology. I started my Third level studies with a degree in Computer Science at Trinity College Dublin. However, although I enjoyed parts of it, I deferred after two years to take on a Diploma in Multimedia at a smaller college as I was yearning for a more design-orientated career. It was that diploma that led me to complete a BSc in Multimedia at Swansea University in Wales. I'm always grateful to my younger self that I had the courage to follow my gut. My final thesis in my BSc focused on the emergence of 'persuasive technology' and how its design can impact people and society both for good and bad. It feels apt that I've ended up working in a space where 'conscientious innovation' is at the heart of what I do.
Keeping it Human
As I reflect on my career to date, the projects I've most enjoyed are those where an understanding of human needs and behaviours is key. That we can harness our design skills to humanise technology and make it accessible and relevant to users across all spectrums of life is exciting and motivating.
One of my favourite writers, Marshall McLuhan, describes it perfectly in The Medium is the Massage: "All media are extensions of some human faculty — psychic or physical. The wheel is an extension of the foot, the book is an extension of the eye, clothing an extension of the skin, electric circuitry an extension of the central nervous system."
When I think about emerging technology, like robotics, XR devices and AI, it's not something to be scared or wary of. It's more about being creative with design to make them an extension of ourselves to enhance our life and well-being and that of society.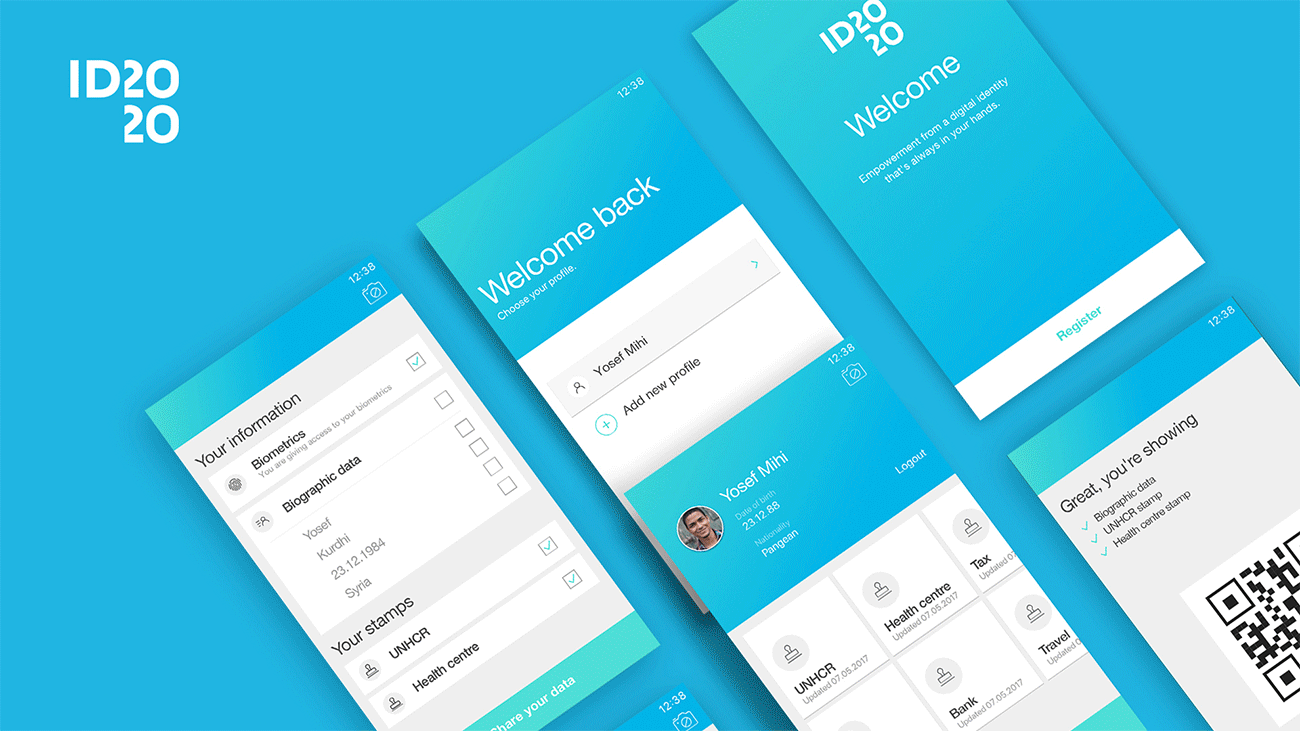 Whether it's creating an app for Asthma patients to give them better control of their symptoms (whilst working for an ad agency) or building a prototype to combine blockchain and biometrics for ID2020, a digital ID solution for refugees (my first project at Fjord) — it's about designing technology that has relevance and works in unison with our human need. The latter took me to New York where we presented at the UN, a real career highlight and "pinch me" moment.
Design on a spectrum
I started my career as a Web Designer and Developer before moving more towards UX Design. I now find myself using research, service design, system design and interaction design to hone in on user problems and experiment with potential solutions. As I've moved into a leadership role, it has now become more about recognising the required skillsets for a project and knowing how to shape a team in a way that will best address the design and technical aspects of the work at hand.
This truly came to fruition last year when I led a piece of research around the Future Home. The client initially wanted to understand all the data coming from smart home devices, but we ended up flipping the narrative and suggesting we study people in their homes instead. The resulting research was a fascinating exploration into people's needs, their changing behaviour and their relationship with technology. We also spoke to architects, an anthropologist and even a 'Futurologist' to add a diverse viewpoint to the research. A highlight was working with some of our creative technologists to build out some experiments based on the findings.
One of these included a talking gramophone which played the 'voices' of smart home devices to imagine how they might be gossiping about us to each other. It was a great way of showcasing to our clients the need for a proper of understanding data privacy and the impact their products have on their consumers. If we can find ways to build a story for clients around how their products and services have a human focus, they will fundamentally change the way they design and market those products.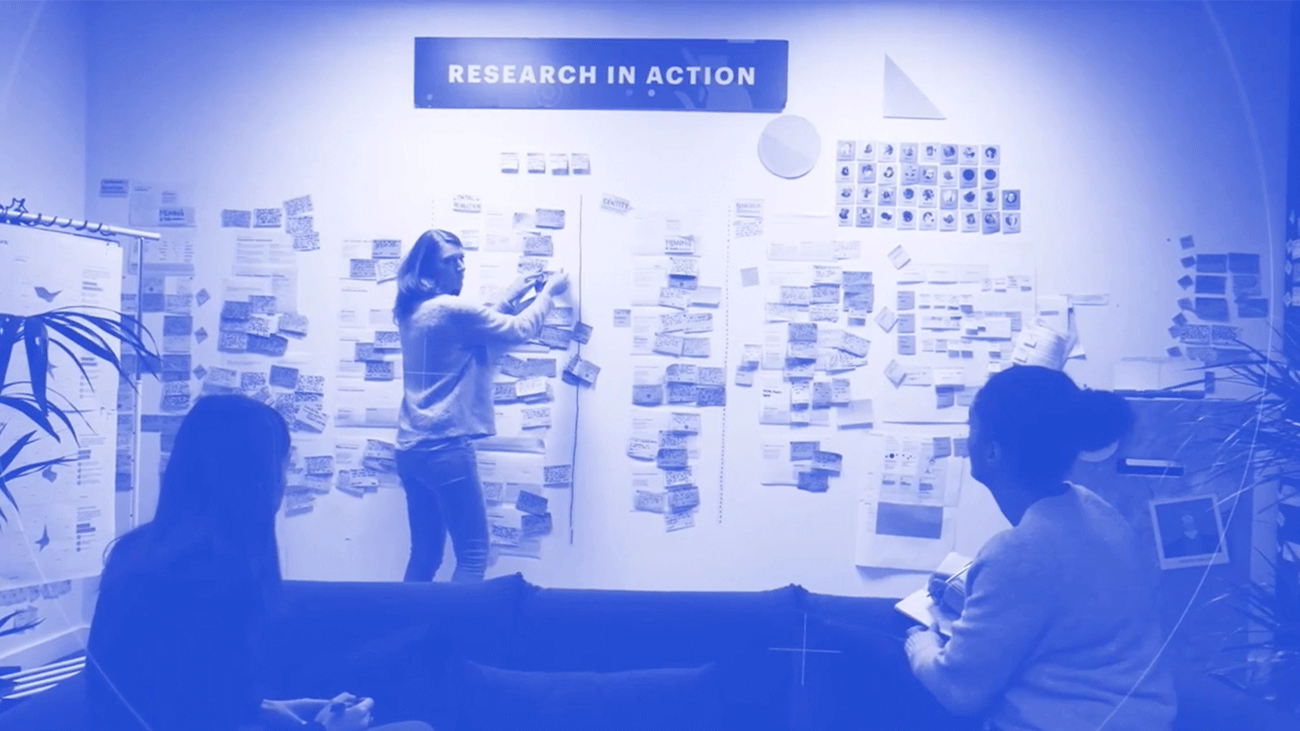 My next project looks to extend what we discovered on the Future Home project to explore the dynamics of our new remote work/life. With the pandemic, people and industry adapted at lightning speed to accommodate the necessity for people to be at home, but the long term impact of that will be pivotal in how we design and shape future products and services. I'll also be work internally with the studio to build out new design methods and ways of working so that we can keep being curious and flexible in how we work.
Unique Times 
We find ourselves in a uniquely challenging but uniquely exciting time. When you bring something as challenging into the world as a global pandemic, it changes how we perceive it — and how our clients perceive it. It alters our infrastructure, our datasets and mindsets. It also creates space to accelerate change where we didn't think possible.
It is a time where the humanity of experimentation is vital to our way of thinking, working, collaborating and driving decisions. It's a time where the value we seek for ourselves, our clients and society has never been more important. But it also brings enormous opportunity. How we navigate that opportunity requires strong design leadership and curiosity to embrace those challenges. Design allows us to be brave and challenging with our ideas. If I can be even a small part of that, I'll be grateful that all my experiences and learnings in my career will have been worth it.
–––
You can see more of Rachel's work on her site here and at The Dock Innovation Hub website.