Next up in the series is Cath Buckley, a Carlow-native who graduated from Waterford Institute of Technology in 2019 and is currently working as a junior designer in CI Studio, Dublin. "It feels surreal. I was only supposed to be here for one week's work experience at the start of the summer. I really wanted to prove myself, so I pushed myself to work as hard as I could during that week and make a good impression. After the week was up the creative director of CI Studio, Mel O'Rourke, offered me a paid internship until the end of October. After an internship of 3-4 months, I now have a full-time position as a junior designer. It's crazy that initially it was only supposed to be a week-long sit in!"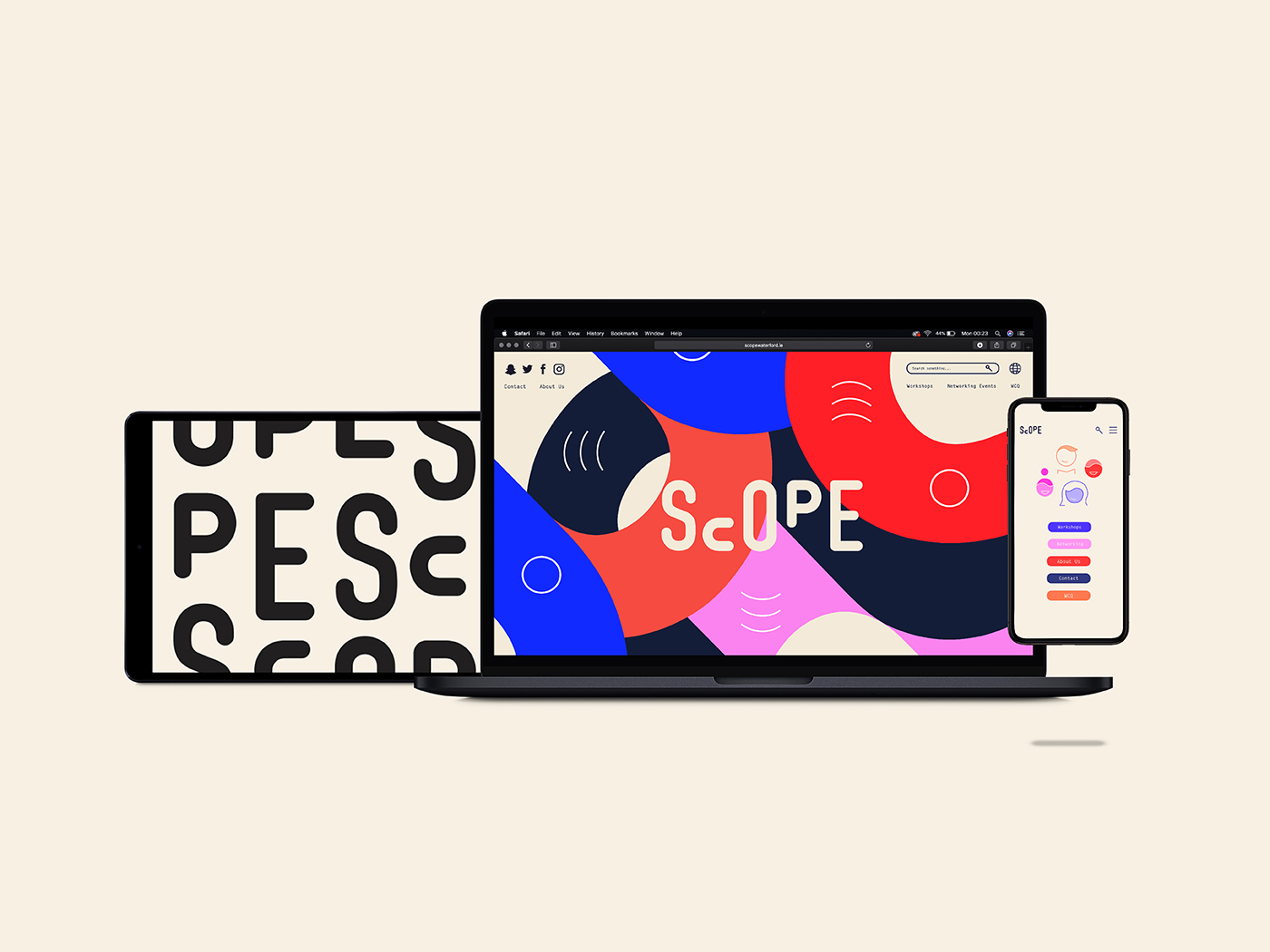 "I have always enjoyed art, photography and working with letterforms. Choosing visual communication should have been a no-brainer." Career guidance resources can often be quite limited in secondary schools. Cath certainly found this to be true. She discovered graphic design almost by accident, having taken the time to research different creative career options. "I bet there are a lot of students in Irish secondary schools who aren't aware of the possibilities of pursuing graphic design. It wasn't until I began studying design in college that I realised just how well-suited it was. When we were introduced to identity design and branding, I realised I was good at it. I decided to focus on it as part of my career. I developed a deeper obsession with worldwide studios and their work. I began conditioning my eye, understanding the industry standard and trying to match that."
Of the projects that Cath has worked on so far, Scope, an identity design project completed in her final semester at WIT is one of her favourites. "Initially we were given six briefs to choose from. I chose the brief that required me to create an identity for a hypothetical digital hub based in Waterford's cultural quarter. We were given a set target audience to adhere to and general deliverables. As part of the project I created the name, visual language, content, web design and even the business idea. It gave me the opportunity to step out of my comfort zone and work on elements of a project that are beyond the typical design deliverables. I played with customised letterforms, motion graphics, environmental graphics and wayfinding. I had a lot of fun with it!"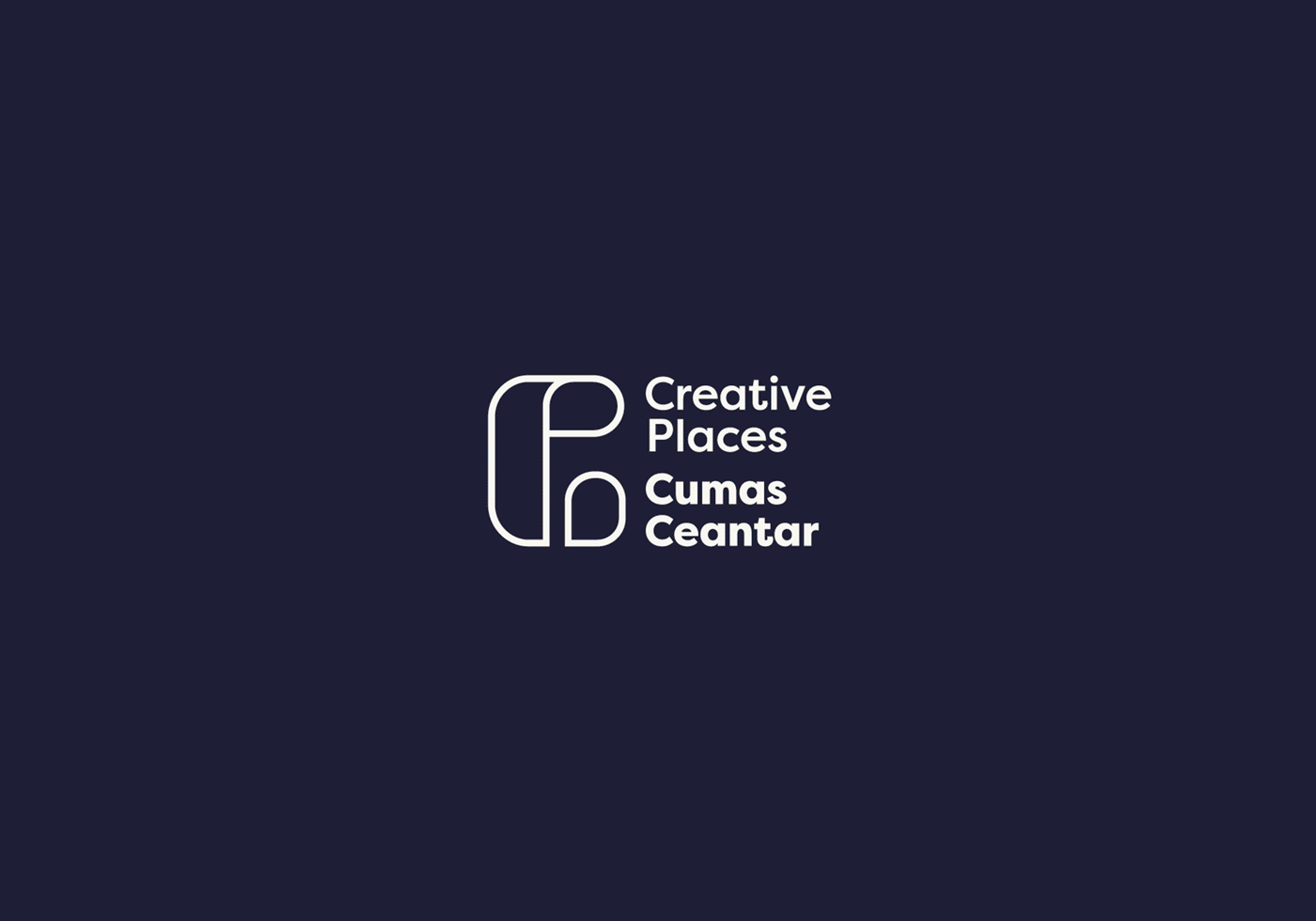 After college, Cath was drawn to Dublin for design work. "Not only are there a lot of great studios in Dublin, there is also a wide appreciation for creative culture. The number of design events, workshops, exhibitions and talks throughout the year is amazing." Cath loves the work philosophies, the culture and the people at CI Studio. "CI have a great process that allows the client to fully understand the creative journey from start to finish. This ensures a professional relationship based on trust. It's great to work with people who are efficient, friendly, who take their job seriously, have strong design values and create great work. (The unlimited supply of chocolate, good taste in music and beer on a Friday evening in the studio helps too, of course!)" During the initial internship at CI, she got the opportunity to work on their website. "I was asked to gather and present pieces of work for the studio's case studies. It was challenging. I'm used to presenting my own work, but presenting the studio's work involved a greater level of responsibility. The case studies included projects from four different industries: Tenters, Davra, Lighthouse Studios and BDO. I really wanted to succeed in visually representing the process of each project." Although challenging, this project helped Cath gain a stronger editorial process and a higher standard of presentation. More recently, she has worked on the logo and identity design for the Creative Places initiative by the Arts Council and the Parkavon Hotel in Killarney. She is currently working on an identity rebrand for an Irish technology company. We feel quite privileged here at the 100 Archive to get a preview of the work-in-progress from Cath and the CI team!

When it comes to design work, Cath has learned that substance over style is hugely important. "You can't base your work on trends. Fashionable design is lovely to look at but it has an expiry date. It's important to push yourself further, push yourself to create something new and previously unseen. Make accidents. Sometimes accidental design can turn out wonderful. Avoid reading articles that promote 'popular design trends.' They can limit your creative approach. You won't stand out for being a follower." For Cath design is a constant learning curve. She is still experimenting with the balance between work that is contemporary while also being timeless. "Sometimes at the start of a project I find it difficult to refine my initial concepts. My brain goes into overload and produces too many ideas – What if I did this? Or this? Or this?! Design can be really stressful. If you want to pursue it, you really need to love it." Many creatives experience what is commonly referred to as imposter syndrome, underlying feelings of anxiety and self-doubt where their work is concerned. Cath spoke candidly to us about her own experiences and challenges as a recent design graduate. "Anything visual is very easy for others to pick apart and judge. 'Others' can vary from your peers in the industry to a general observer claiming that their infant could do much better than what you just spent weeks or months developing. Because of this, I am very self-critical. But I guess you can look at it from a positive perspective. Always striving to do better is an important mindset to have if you want to sustain your position in the industry. Plus, it keeps you from getting bored!"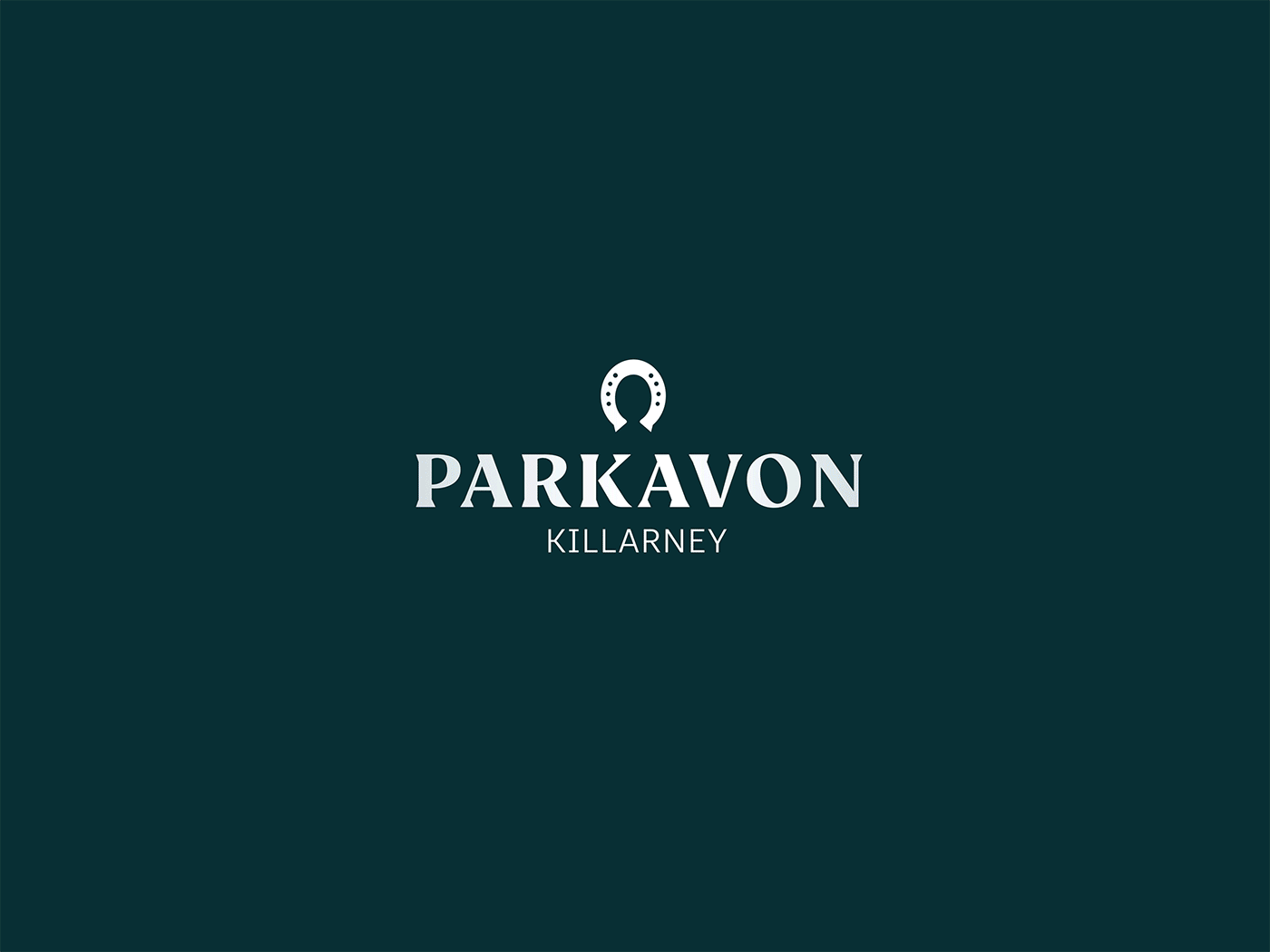 When we first spoke to Cath last October/November, she was based in the small village of Palatine Co. Carlow and commuting to Dublin every day by train. It wasn't easy but thankfully she found accommodation in Dublin just before Christmas. Many of the designers we have spoken to in this series have mentioned the stress associated with rising rent prices and lack of available rental properties. Recent graduates with internships or entry-level salaries are particularly vulnerable to the housing crisis. But, as Cath pointed out, money isn't the only issue. "I didn't have any spare time to work on personal projects. Literally, all I did was sleep, commute, and work." Now that she doesn't spend half the day commuting, Cath has more time to pursue craft-based projects such as painting, illustration, lino print and maybe even spray painting. She is determined to paint a mural on the huge blank wall of her back garden in Carlow (if her parents give the okay.) "I have a huge urge to play around with large-scale environmental graphics. I think experimenting at home would be a good start. It's really important for me to have creative hobbies with a hands-on approach, as a break from the digital side of design work."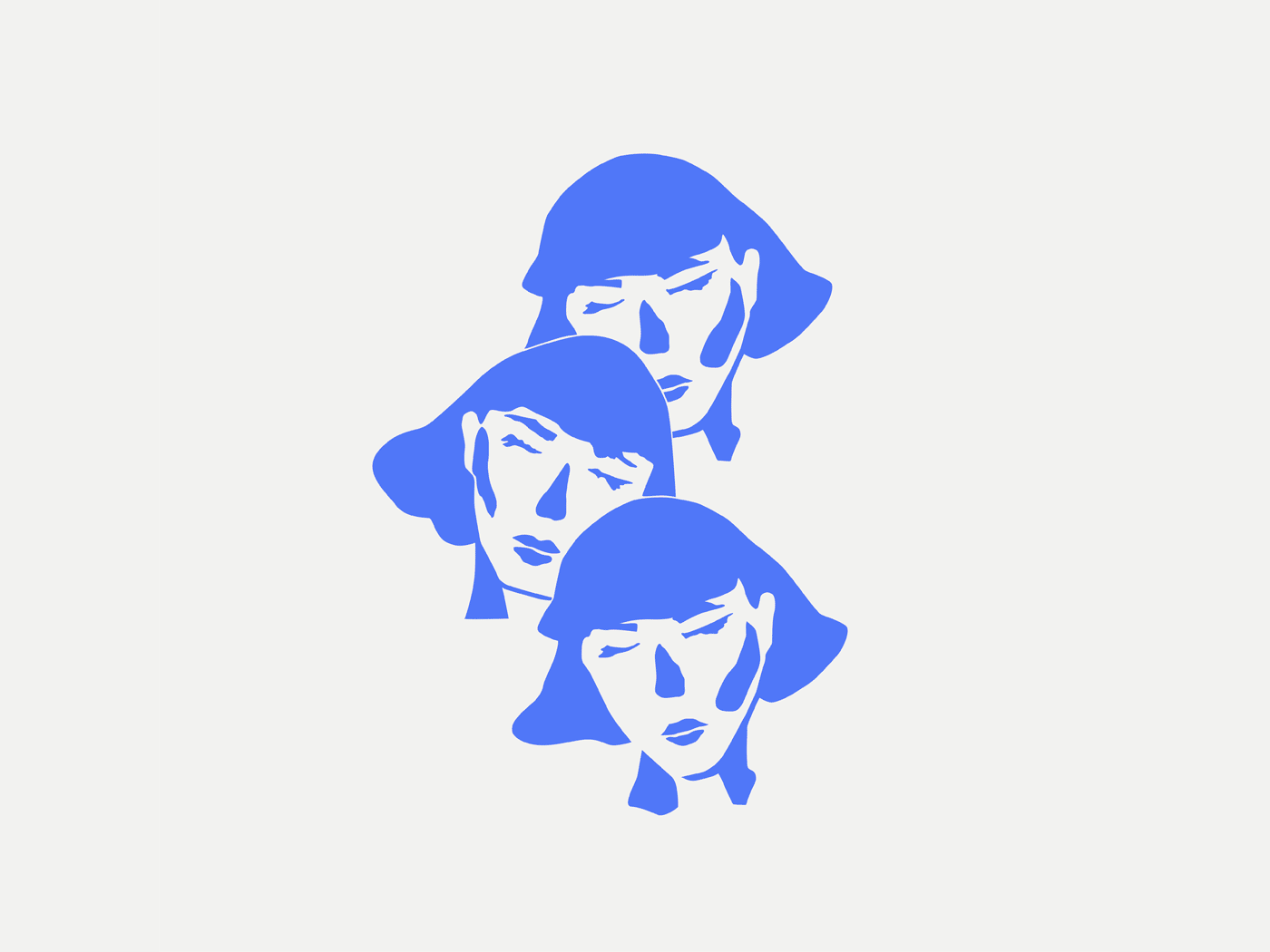 At the moment, Cath is obsessed with screen and riso prints. "Damn Fine Print in Dublin are a great initiative. I'd love to take part in a workshop there someday soon. I particularly love the illustration styles of Gavin Connell and Yeye Weller. Other initiatives I'm obsessed with include Everpress, Hen's Teeth Store, Subset...I could go on forever" She is a big fan of the work of Luke Henebry, a friend and fellow WIT-graduate who was featured earlier in this series of In With The New.
Cath hopes to work on a wide variety of projects in the next few years. "At the moment branding is my favourite area of design. Brand design is so complex. It's not just a logo. It's about working with type, copy, colour and imagery to set a tone of voice. These elements alongside videography, environmental graphics and motion design all work together to build a trustworthy brand image and story. It all begins with taking the time and consideration to find one simple concept or a 'hook' to tie the whole story together." Because identity design can be so varied Cath doesn't think she'll get bored of it any time soon. "Other than branding, I really want to develop my photography and typography skills. I definitely want the chance to fully develop and create my own typeface at some point. I think that would be an exciting accomplishment."
What does she love most about design? "This may sound pathetic, but I love that feeling when you're so focused on what you're working on that the time moves by really fast. It feels as if you're in a 'design bubble.' Before you know it, the day is up and you feel satisfied with your productivity."
We expect to see lots of great work from Cath in the years to come. Watch this space!