We caught up with Faye Oliver who recently started working in design and branding studio, Together We Create in Dublin. It's a short hop from the Institute of Art, Design & Technology, Dun Laoghaire where she graduated with a degree in Visual Communications last year.
Her mother runs a preschool, which for a crafty child meant a treasure trove of art supplies and creative possibilities. "I did the stereotypical art thing: painting, drawing, all of that. There was so much space to do whatever you wanted, spray paint anything! At the time, design-wise I was a huge fan of Microsoft Word. I thought, I'm not going to buy birthday cards off the shelf – I'll make my own. It was all about the flash. Leopard print banners, pink WordArt – the more the merrier!" Graphic design wasn't a career option that presented itself to Faye until she was seventeen but in hindsight, the signs were there all along. To celebrate graduating from primary school she took on a massive self-directed project. "I got everyone's photos and made this video of us in iMovie with some Hannah Montana music in the background. That was the vibe. I burned 28 CDs on my home printer, designed the packaging in Microsoft Word, got plastic wraps for them and stickers for the back! Working with After Effects now really takes me back."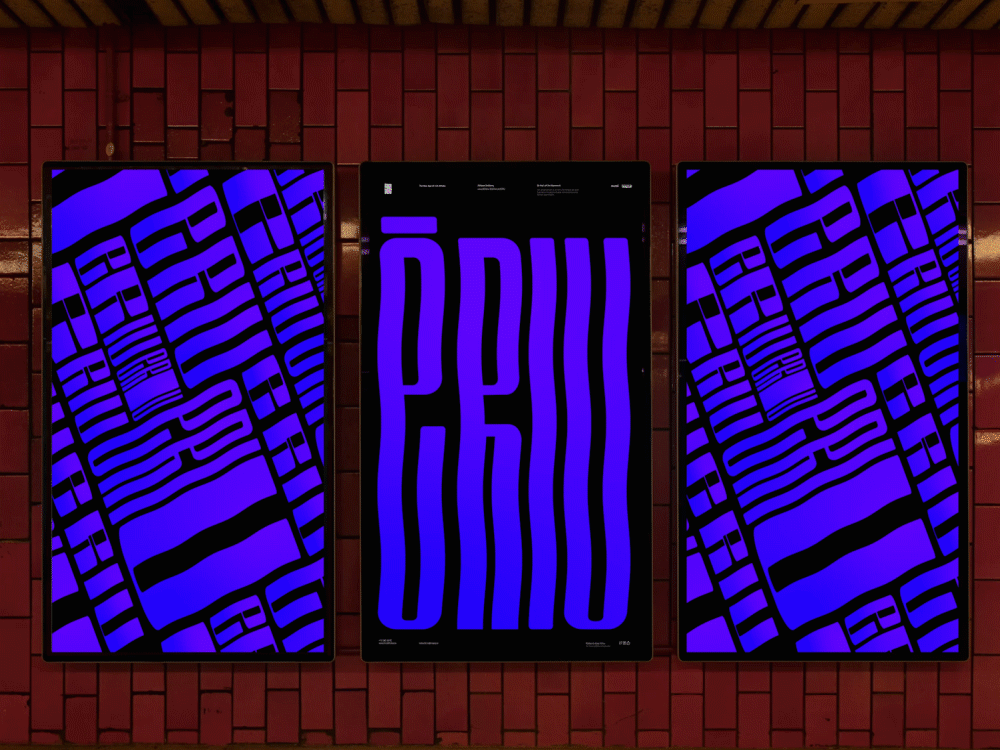 After weighing up engineering as a possible career choice, graphic design seemed like a better match. It wasn't until second year in IADT that Faye realised she had made the right choice. "I had designed this student newspaper promoting student activism and that was when the penny dropped. Whether it was because I understood typography better having just typeset an entire newspaper, or maybe because of the message we had to convey. I thought, 'I see what we're trying to do here. I get this.' In general, I was a slow learner. I didn't cop on that fast!" She clearly made up for lost time. A third-year internship in Workgroup solidified her passion for typography where she gained valuable insights into the process of designing typefaces.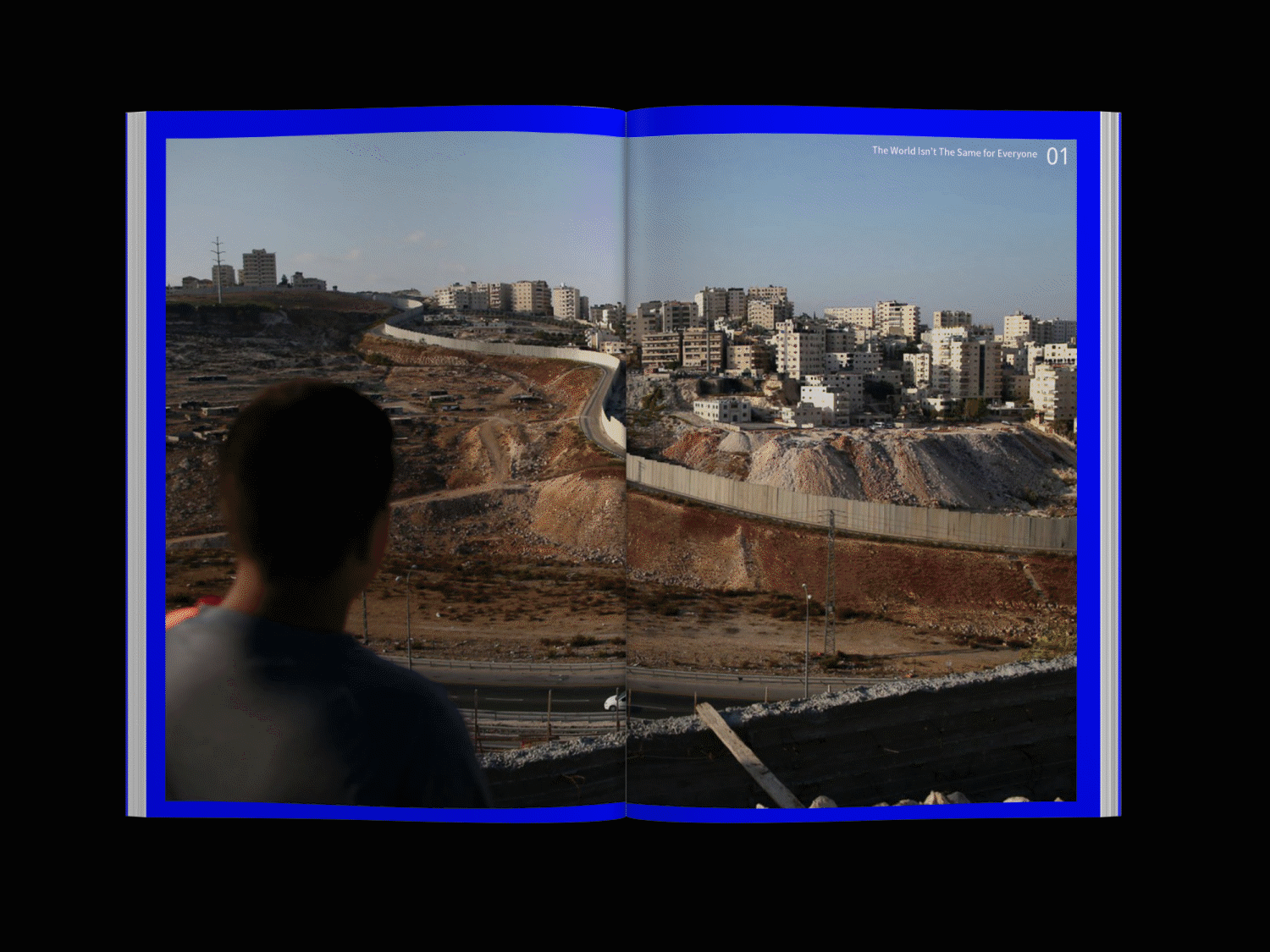 Her most exciting project to-date has been the graduate show project, which centred around promoting equal rights for migrants and refugees. "Migration is a huge topic, especially when you throw in the idea of borders and national identity. At times I struggled to find a clear viewpoint on an issue with so many moving parts. I really enjoyed using the project as an opportunity to discuss and promote a global social issue, especially one as pressing as migration. Migration can discriminate against people because of their nationality so I looked at the idea of an international identity – similar to operating on a dual citizenship. You can be Irish, but an international citizen too." Faye created a series of posters and books in the five most popular spoken languages. Certain sections included as many as 18 languages. "I wanted to create a catalogue of languages. I realised it's quite hard because each language has different sentence lengths. Chinese is very short, English is medium-sized, French and Spanish are long, and Japanese even longer. Content might fit on one page but then spread over three when it's translated, forcing me to rejig the flow and rework the composition. The challenge of using multiple languages and making it accessible to as many people as possible was really exciting. I guess it became a passion project. I feel it truly reflects me as a designer and represents the kind of work I would love to do in the future."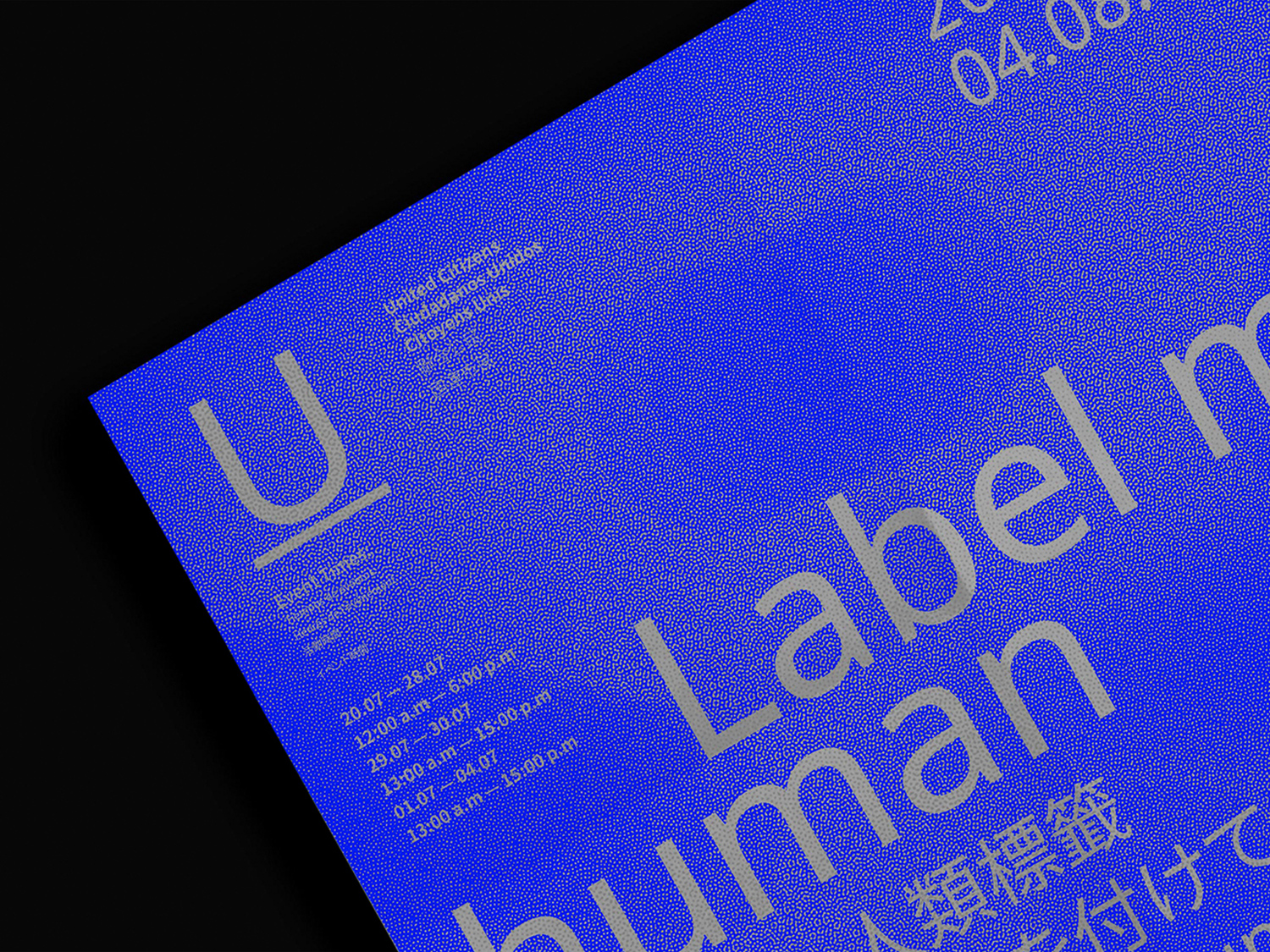 Thanks to the global pandemic final outputs for graduate exhibitions were limited. As a further complication, Faye moved back home midway through the final semester. "A bedroom is a very different workspace to a studio. Trying to maintain creativity alone in a small room, while working on my biggest project to-date meant having to adapt quickly to a new environment – as I'm sure it was for many others. I didn't have someone that I could quickly ask a silly question or to give me an immediate second opinion on a typeface or colour palette. However, I think this was beneficial in the long run as it made me more independent and decisive as a designer. I had struggled with maintaining perspective on projects. In the studio you have a person or a presentation to pull you back when you get too close to a project and can't see the bigger picture. At times, it can be difficult to shift yourself between micro and macro thinking. I received amazing support from the lecturing staff at IADT though. They provided continuous motivation and much needed feedback throughout our final months."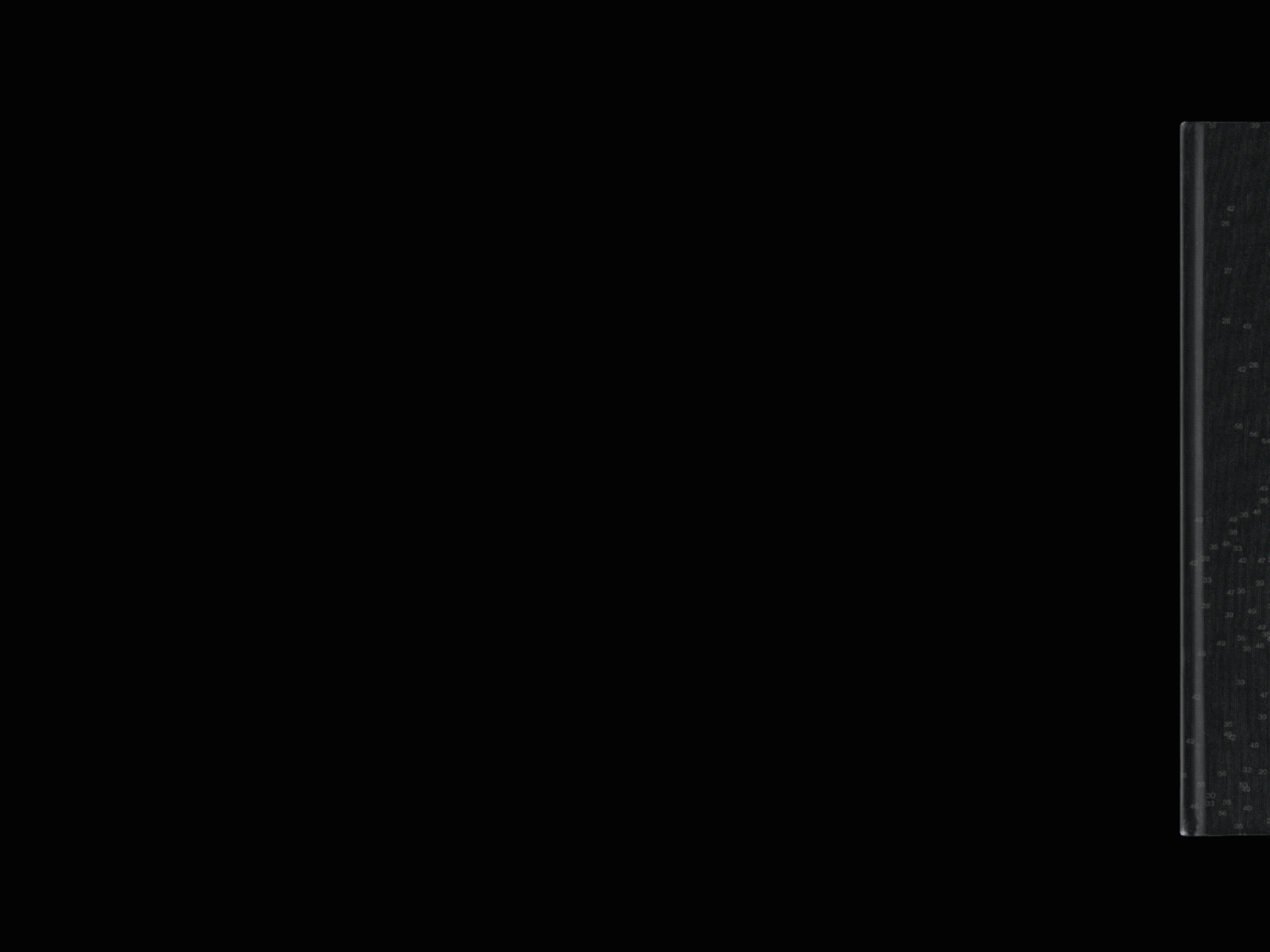 The In With The New series aims to showcase some of the most exciting young designers today, but Faye understands the dangers of comparing yourself to others. "Personally, the most important and possibly the hardest lesson I've learned is not to get too caught up in what other people are doing. I find it can limit your creative approach. It's important to just focus on yourself and on the best way to solve the design problem at hand. I feel we often have a tendency to look at other people's work and compare ourselves, especially because you're taught to be self-critical." Visual work by its nature lets you quickly tally other people's progress and skills. "Of course, you learn so much from your colleagues and peers but comparing your work to others doesn't always help! I feel very lucky to be part of an industry that is so diverse and playful."
Faye has recently started working in Together We Create, which has been a welcome physical break from the past number of months in isolation. "It's a small studio, which is nice. As a young graduate, it's amazing to try my hand at so many different things. Whether that be motion, photography, illustration or even coding. It's great to be able to explore the multiple areas within design. The studio owner and design team have been super supportive despite everything that is happening with the ongoing pandemic. I'll be there as long as they'll have me – I'm delighted!"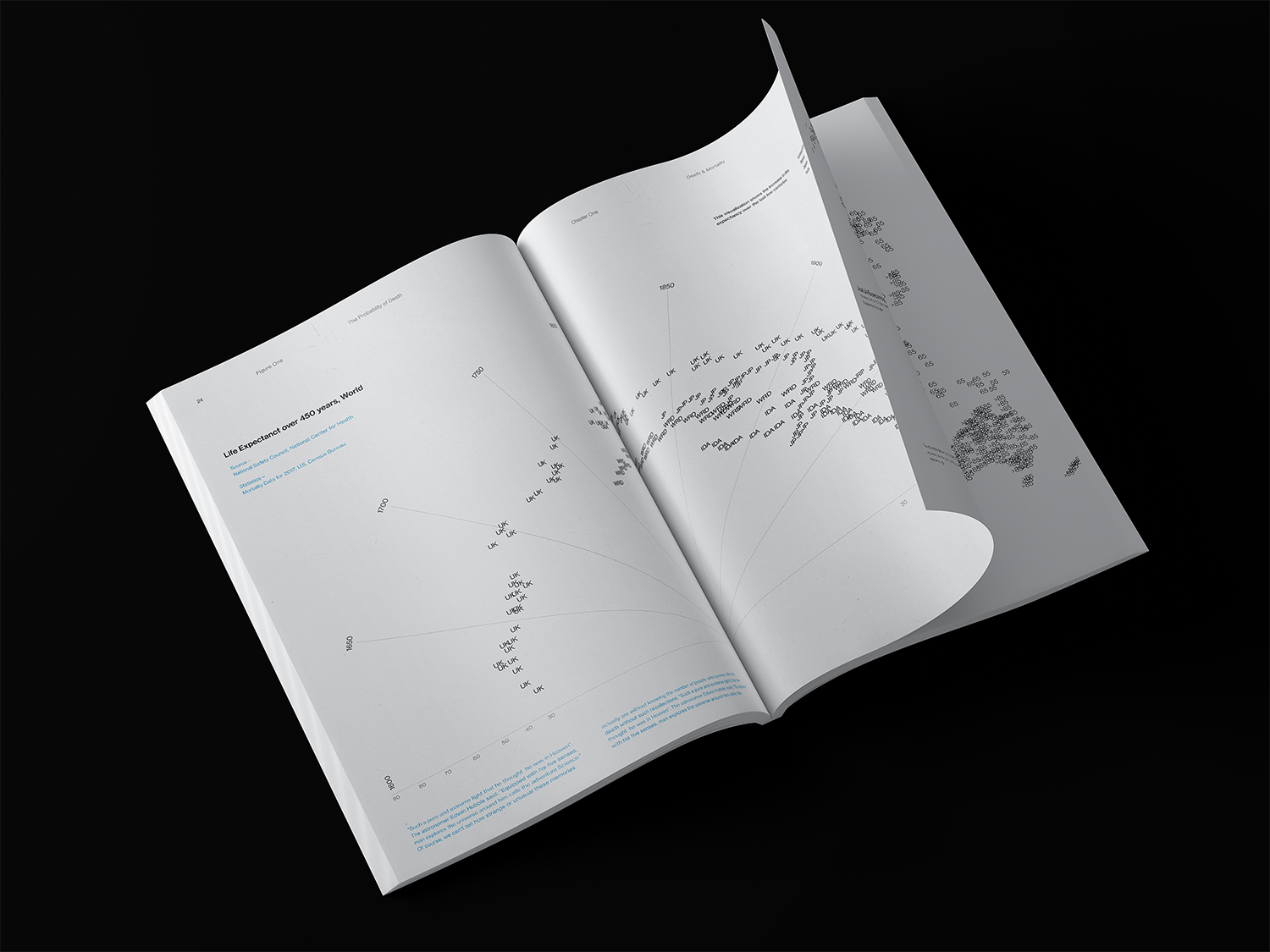 "Me and my best mate often say, 'what did we do before design? What was my life?' And I don't even know anymore! I still create things for myself but outside of making I'm just a basic, normal person who hangs out with my mates, goes to the gym sometimes, eats food, and has a drink on a Friday night! Design can take up so much of your life."The 100 Archive Team can certainly relate to how all-consuming the love of design can be. While baking banana bread was taking the country by storm this year, Faye had other ideas. "I thought, 'it's lockdown, everyone's picking up a new skill, let's go roller skating!'" The playschool that was once the space that fed her creative roots conveniently doubled as a skating rink, complete with a roller disco soundtrack. "It's got polished floors so you can whizz round! I'm trying to get better but still look like Bambi on ice…" 
"The most rewarding parts of being a designer can be the unexpected, the things you struggled most with and worked through. My goal isn't to work on specific types of projects. Instead, I focus on how much I can learn from each one. I'd love to work on projects that are different from what I'm used to and are outside of my comfort zone, whether that be different styles or mediums. It would be a bonus to work on projects that have a purpose and perhaps focus on topics that lack representation."
You can check out more of Faye's fantastic work on her website here.