We chatted with recent graduate Joana Ferreira from Brazil. She came to Ireland to study visual communication in TU Dublin and is now based in Southern Italy where she is interning for the United Nations Global Service Center.
As an only child living in a small apartment in Rio, Joana saw drawing as her escape. "It was a door into my own private world where everything was possible." Her parents were not from a typical art or design background but that creative streak was still present. "My grandmother was always very creative, and stimulated me as a child by proposing unconventional games which often involved giving meaning to recycled materials such as bottle tops."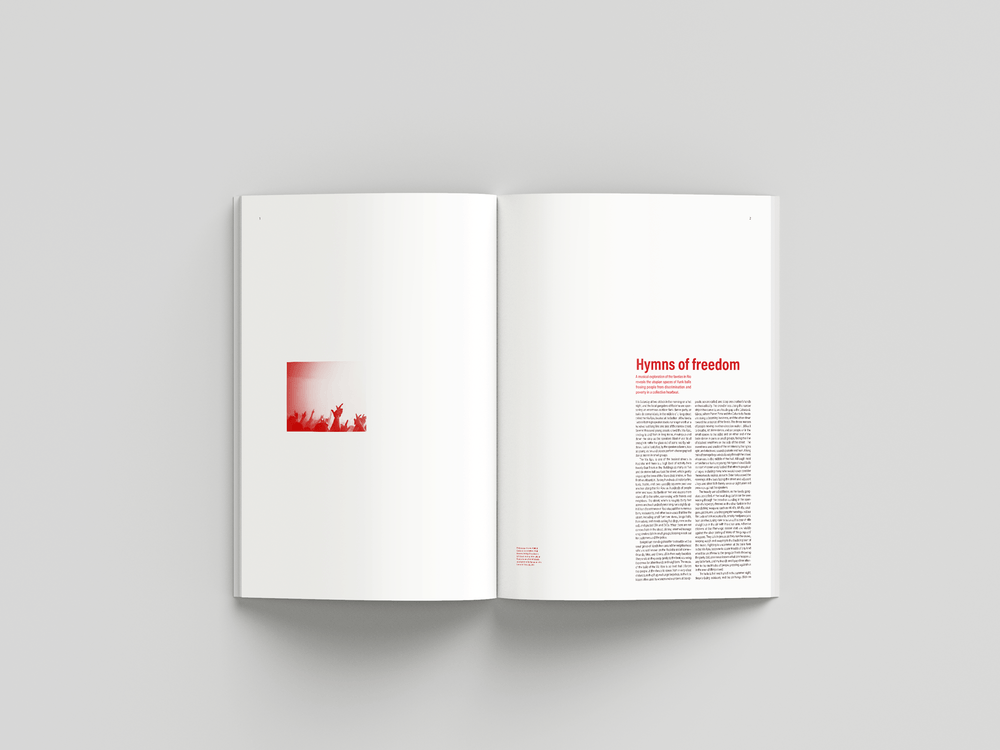 Joana's early life experiences of social injustice and poverty in Brazil left a mark on her conscience. "I tend to think a lot about Brazil in the social aspects. As a kid, I hated seeing suffering because I was emotionally disturbed by it. I couldn't handle that side. But then, growing up, you'd hear all the adults saying, 'don't look at it, it's normal, you have to get used to it'. At the end of this process, I realised that I didn't notice these people on the street as much as I used to and that kind of blew my mind. At which point did it become normal for me to see these people who are no different to me as invisible?"
When she was choosing a college course her stepfather thought law or human rights studies would be a good match. However, graphic design was the medium where she could finally give voices to the people she saw suffering. Choosing visual communication was influenced by this desire to convey messages she considered important and to make a difference in the world. An English course followed by a portfolio course brought her to TU in Dublin, as well as family in Ireland.
Joana explored these feelings further while researching her final year film project, "Dust", which focuses on social invisibility within Brazilian society. "Funnily enough, the lockdown gave me the opportunity to investigate my own relationship with this theme and to create a piece of communication that, although based on my very personal experiences, has proven to resonate with so many others. I remembered about Sandra, the domestic worker who used to work at our house years ago. When I thought about her, I realised that I didn't remember the moment when she left my life. This is social invisibility. I am also to blame for this problem that I'm trying to communicate. From then on it was a process of excavating all of these memories that I had of her. The movie is an attempt to show a very personal story. However, it's also the process of realising that I didn't see her going away and most people don't." The film was shown at the Cinema del Reale in Southern Italy, an international cinema festival showcasing documentary films. It was also shortlisted for an IDI Graduate Award. "The response I got from the short film was incredible and was proof of how visual communication has the power to change or widen people's perspectives."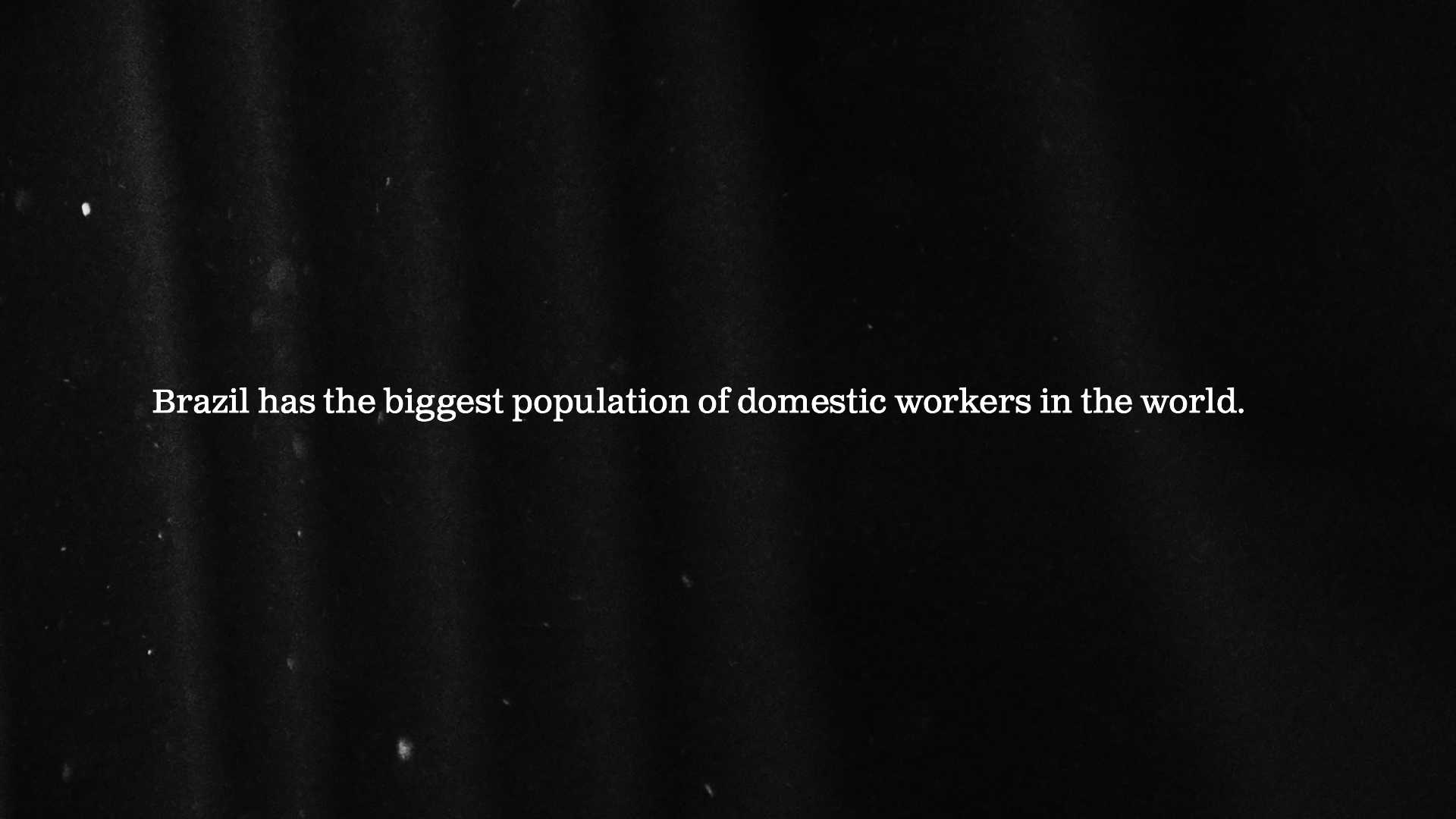 The most challenging project she has worked on to-date has been designing the identity for the TU graduate show along with Eva Martin, Hugh Kavanagh, and Ben Nagle. The timing of the project fell during the months of Ireland's first lockdown, when the shape of what the grad show would be was constantly changing. "Our goal was to frame students' work in a sensorial experience that evoked the way in which we all had to adapt to new circumstances and merge our work spaces with our home spaces. Although we were all very fond of the idea, it was a difficult time for all of us. Producing and finalising a new identity under an unknown circumstance was challenging. I personally think it's valuable precisely because it represents the time we were living in. As much as we didn't want students' work to be influenced by the situation, it was simply inevitable." The finished result is a website that opens with a montage of working hands in mundane but beautiful moments, filled with tactile textures. You can view the work here.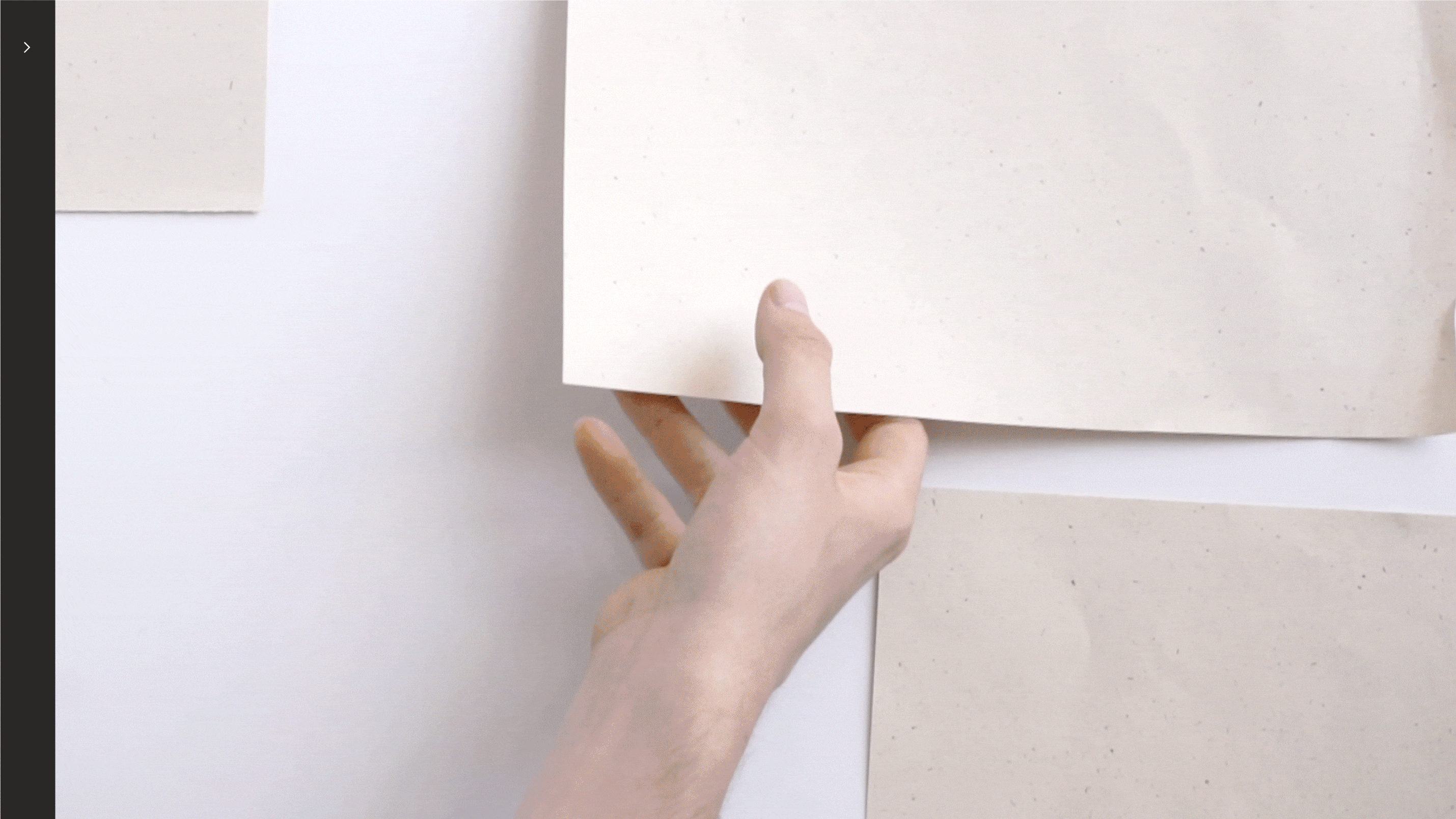 Joana completed an Erasmus in Valencia, Spain, and has since moved to Italy where her mother lives. When we spoke, Italy was just entering its second lockdown. Although not as stringent as the Irish lockdowns, it still meant confinement to her city but has given her more time to focus on design. "I tend to focus solely on work when I enjoy what I'm doing. I can't stop. I look at the clock and I see five hours have passed and I'm like, 'oh my God!' I have to remind myself to do other things but it's also hard in lockdown when I don't have the same possibilities. It has definitely been an opportunity to see and do things differently. Like for example, the short film "Dust" and the things I started to realise when I was confined to my own space. I was obligated to see things in a different way because I couldn't get out of the house – certain things become more emphasised. The lockdown was really a chance for me to immerse myself in my own style or whatever it is you want to call style." Has her whole life been consumed by design now? "It actually has! I go to sleep and I dream about working. It's like a persecution - but only because I really enjoy what I do!"
For any travel starved designers out there, Joana's music recommendations should help to ease the pain. "I have been listening to a lot of old samba, pagode and Brazilian music in general, with artists such as Marcos Vale and Jorge Aragão. It brings me back to Brazil for a few minutes, which is great for me since I haven't been back for eight years now. I really miss the culture and atmosphere of my home country."
Recently Joana has reworked her "Paper Skin" project, which was showcased on the TU graduate website. It's a book exploring the relationship between paper and migration. "I keep changing that book. I can't stop working on my projects. I have a problem! The visuals were all based on the scanned asylum applications I found, the only imagery that I had. I felt it was missing something and needed more texture. I started thinking about the texture of skin and how it actually talks about the humanity of the person as opposed to the document. It's really about that duality of being a person and being recognised as a person legally with the documents."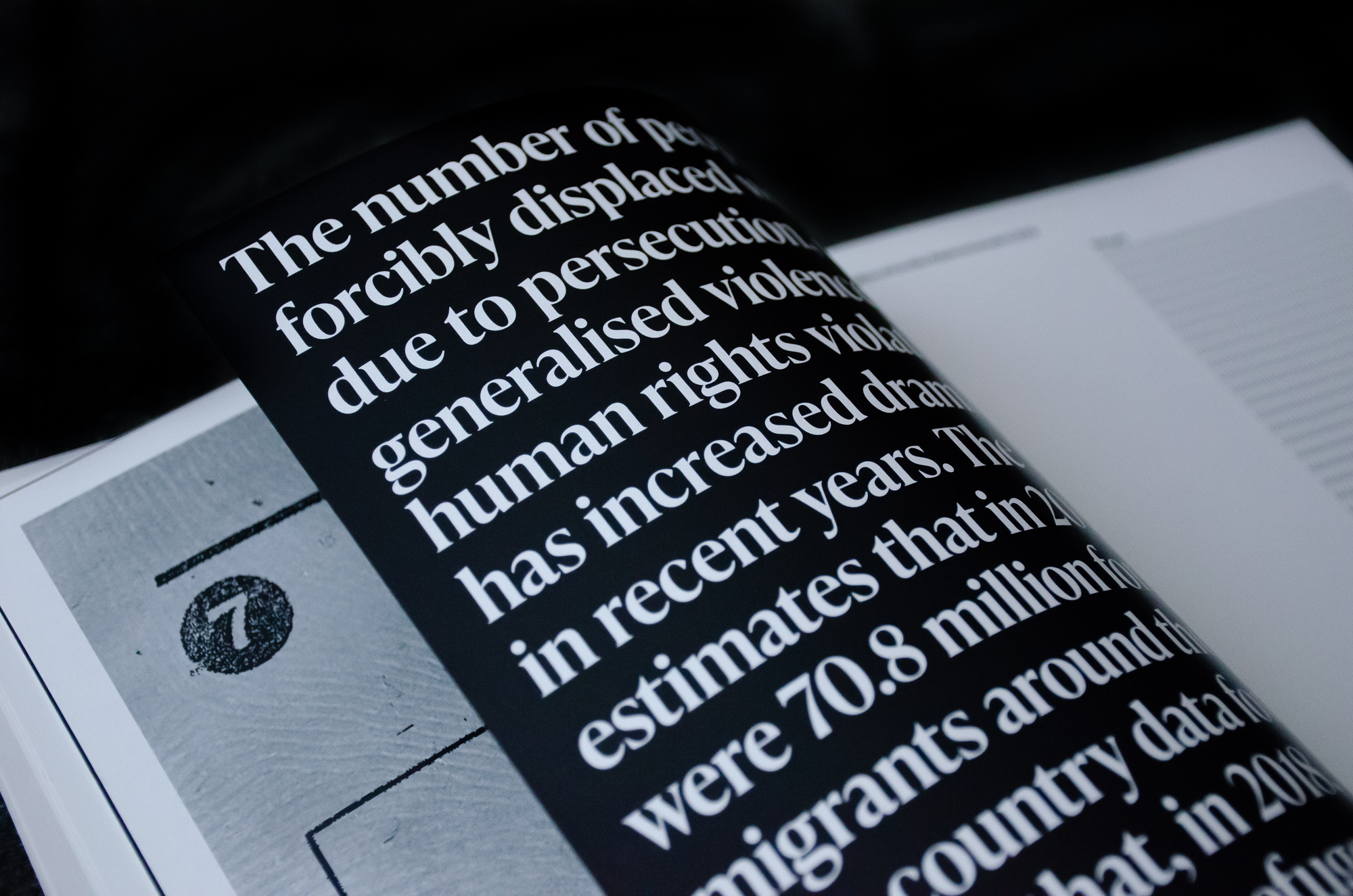 At the time of our interview with Joana, she had expressed her interest in working in the kind of place that creates work that makes a difference. "I would love to keep working on projects that have a social and political impact. In my past projects, I have come to realise that this is what really fulfils me. I definitely have a lot to learn. I want to be able to make and create projects that I really do believe in. I don't know if that will be something I do in addition to my day job, if I'm going to be working in a studio or if I can find a way to integrate them. It could actually be what I earn money from, which is my dream but I don't know if that's possible!" She has since been taken on as a graphic design intern for the United Nations Global Service Center - things have fallen happily into place!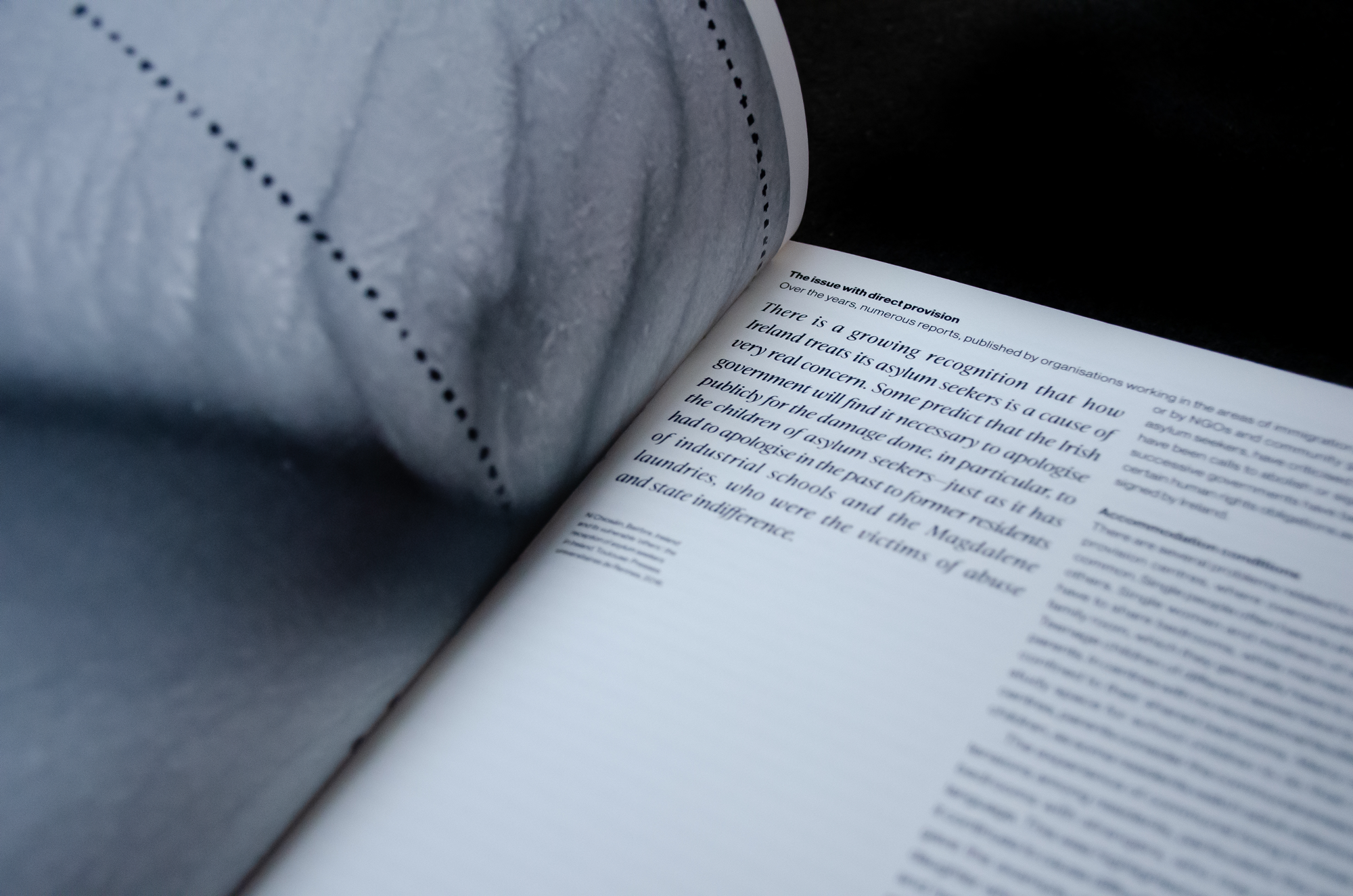 Joana has found that what she loves most about design is the very thing she dislikes. "I love its power to empower and send positive messages but I'm also aware of its susceptibility to send the wrong messages. As I see it, design is primarily a communication tool with the capacity to give a voice to those who don't have it. Communicating is a necessity for me."
She had spent the past few months freelancing in Italy, and has also been collaborating on some exciting personal projects that are in the early stages. "I'm working on "Colour Esperanza", a project that explores the concept of hidden identities in the experience of five Colombian immigrants. They escaped the suffocating and violent circumstances they experienced in their home country for being homosexuals. They were constantly hiding their identities from their families and friends, never able to freely be themselves. Then they arrived in Italy with no documents and the same fear of being seen as illegal immigrants. The goal of the project is to create awareness on the subject but also to disseminate the work of the Pecora Nera associationso that anyone else in the same situation knows where they can find help." She has realised that there is a pattern to the kinds of projects that gain her attention. "I'm passionate talking about people, what we feel and what we experience. I think it's what connects us all in the end. If you feel something, you can't deny what you feel, but you can deny everything else I think!"
The most important thing she has learned so far is that "everything you do has the power to influence someone in some way. I personally think that as designers we have a responsibility with the messages we choose to send. Nowadays, I think we are all liable to create 'empty' design where content takes on a secondary role. I've realised that by staying true to our perspectives we can reach others more easily. I think we all share a common ground of emotions and feelings that, if spoken to directly, can connect us all. Long story short, we have much more in common with one another than we care to imagine and design can use that common ground to create a deeper level of communication with others."
You can view her short film Dust here, and see more of her compelling work on her website.