Leah Downing was born and raised in Dublin where she studied a joint degree of visual communication and visual culture in the National College of Art and Design. She currently works as a designer in Post Studio, Dublin.
After first year in NCAD where students get to try different areas of art and design, Leah's parents and tutors suggested that she consider visual communication as her primary area of study. She initially chose art education with the intention of becoming an art teacher, specialising in either painting or textiles. After attending a talk by designer Noelle Cooper and learning about how she established Unthink, Leah realised that her parents and tutors were right. "l dropped the education part of my degree and chose VisCom as my studio practice. I also took up visual culture because I still wanted a theory-based, academic element to my education. It was one of the best decisions I've ever made. Studying visual culture has allowed me to become more comfortable writing about art and design. It has been hugely beneficial for communicating with clients and working with copywriting." While a lot of Leah's friends decided to travel after graduating from NCAD, she decided to stay put and get going in the Irish design industry. "I decided to stay in Dublin for two reasons. One, I really like the city. Afterall, it is my hometown. Secondly, I really wanted to get a good start in the industry. I felt it would be pretty hard to get a good start in a completely different city. I also recognised the huge benefit of being able to live at home while having ease of access to different studios."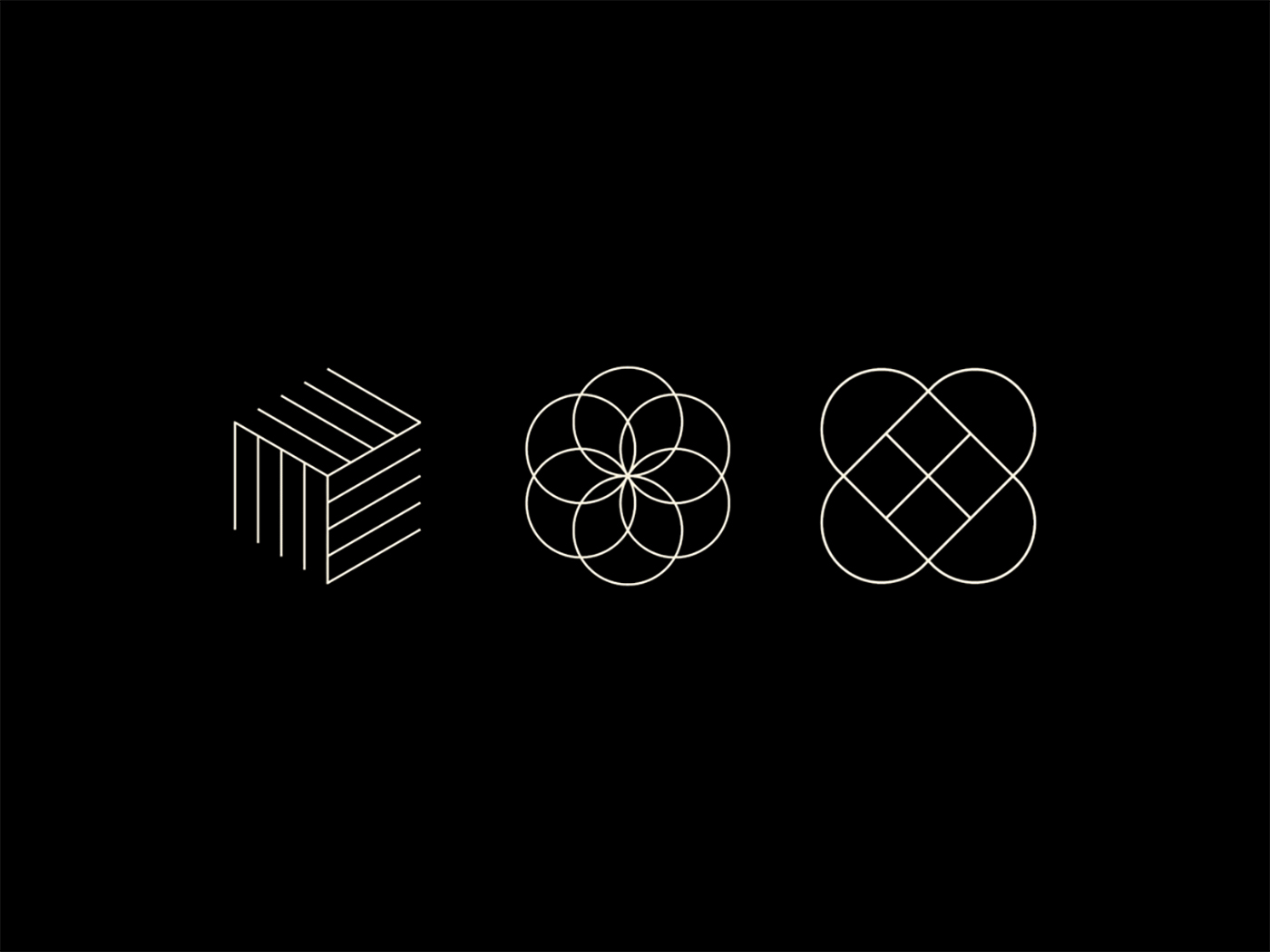 Starting off in the design industry is all about trial and error. "It was difficult to find a studio with availability that would also be good for developing design experience. Looking back, dipping in and out of different places taught me that you can learn from every experience, good or bad." Leah's first design job was an internship with a digital marketing agency. "The internship led to a junior design position but I turned it down because I didn't feel the agency was the right environment for me to learn and develop in." Leah had been working in retail throughout college. Having turned down the junior design position, she decided to go back to retail for the Christmas period until she could figure out her next step. "It was a risky move but it paid off. Unthink offered me a chance to work in their studio for a few weeks. I had always admired their work so having the opportunity to experience their studio was a dream. I continued working in retail while also working in Unthink. It was probably the busiest I have ever been but it was also really exciting and I gained a lot of experience."
Working at Unthink opened up a bunch of new opportunities for Leah. She went on to do a three-month internship at New Graphic, before getting a permanent position at Post. "When I first started working at Unthink I was a bit anxious about my limited experience. Working in close quarters with experienced designers on large-scale projects gave me confidence in my ability as a designer. During this time, I also developed my software skills. By the time I was working in New Graphic I had relaxed a lot. Each of the three studios are unique in their design approach, however they are all small-scale companies with a tight-knit team of designers. I realised that this was ideal work environment for me."
For Leah, Post is a great place to work. She has loved everything about it so far. "Having three bosses means that you have three different supportive mentors who are willing to teach you. The studio is a collaborative space with a good atmosphere. Everyone is interested in continuous learning and experimentation, which obviously has a positive impact on the projects being produced." Since starting at Post Leah has worked on a wide range of projects. Her first full identity project was a restaurant called Grano, located in Stoneybatter. "It seemed daunting, being thrown into the deep end, but working on this brand identity gave me the confidence and motivation to see a project from start to finish."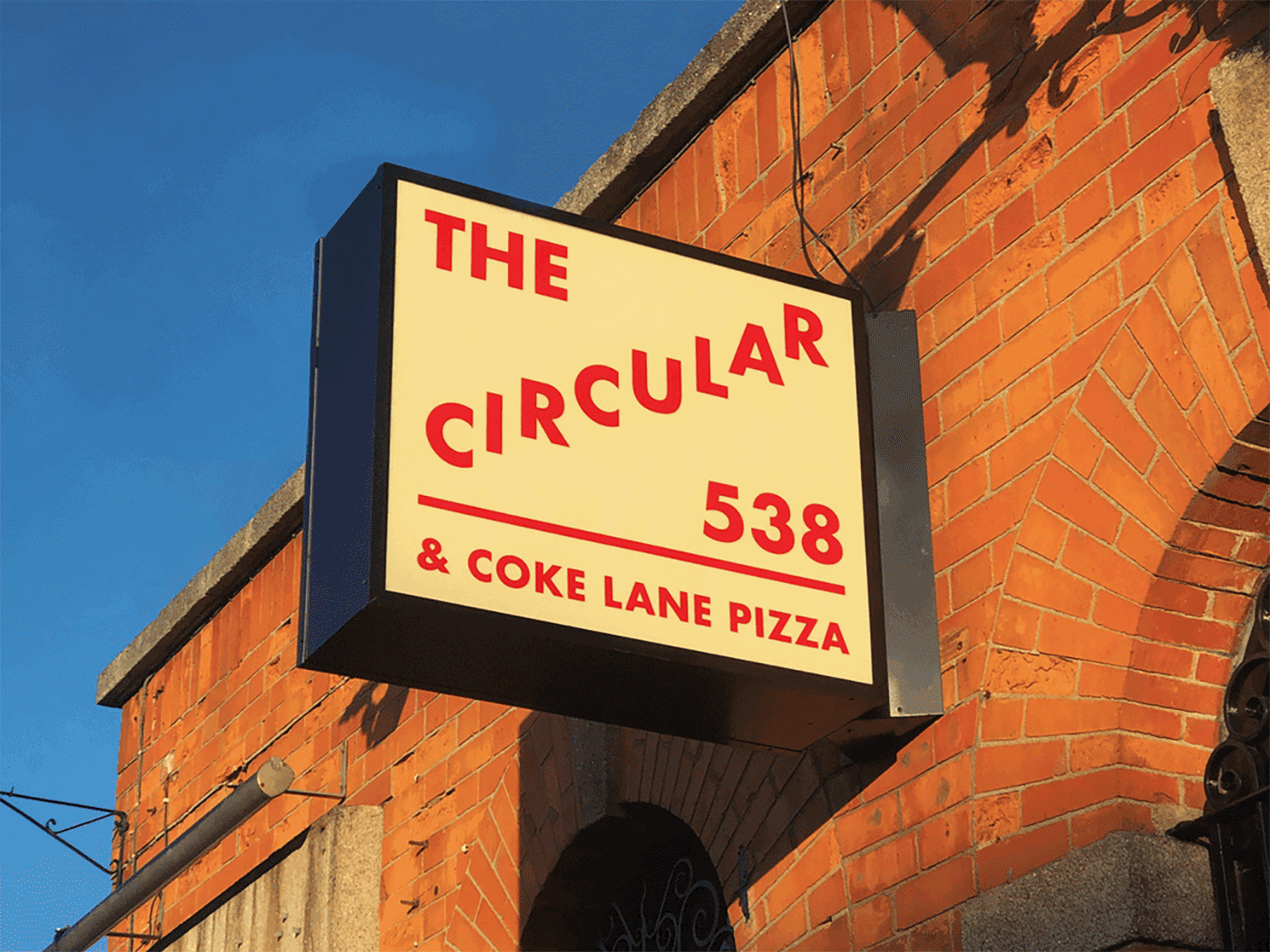 Everyone Counts is a community-based maths initiative project for primary schools across Dublin. The project was first developed in 2018 by Robert Farrelly, co-founder of Post Studio, alongside Sorcha Browne, a researcher, mathematician and scientist in UCD and Shane Bergin, a physicist and assistant professor in science education at UCD. "The aim of the project was to prove that everyone is good at maths if they give it a try. In 2019 the project expanded to include six co-teaching teams made up of a mathematician and a designer, one team for each of the six schools taking part." Leah teamed up with mathematician and astrophysicist Aoife McCluskey. "It was such an interesting project to be involved with because it's both social and engaging. Aoife and I worked in an all-girls school over the nine weeks. It was a great opportunity for the girls to meet two women who work in primarily male-dominated industries. The project involved video interviews with the kids. Hearing them speak about their progress and seeing their reaction to the project was really great. It was so wholesome. Maths is a lot easier once you can visualise it."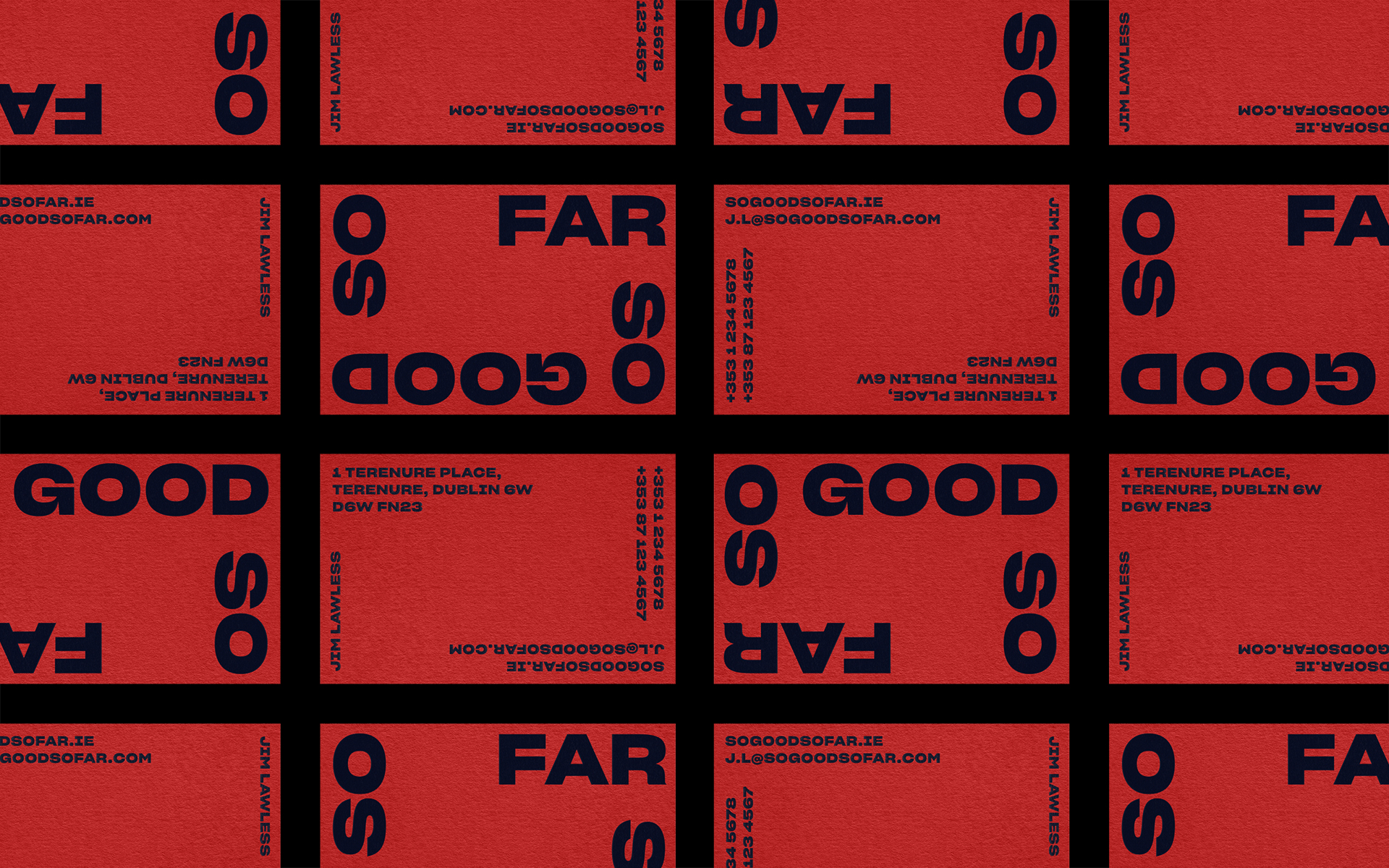 "I have definitely learned a lot since graduating from college, but I think the main things are having confidence in my work, taking initiative and just generally being sound (shocking, I know!)" Leah is continuously gaining confidence with each new project she works on. Having a good working atmosphere is incredibly important for good design outcomes. "You really need to be able to get on well with the people you sit next to and work with every day. You spend the majority of your time in the studio, so the atmosphere that you work in needs to be positive." Leah's favourite thing about design is the people and the community. "For me, Dublin is a hub of great designers who are very supportive, especially to people who are just starting off. Over the past few years, I have been lucky enough to encounter some great people across the industry – past tutors, colleagues and people I have met at different events (or in the pub!) These people have shared their own experiences and advice, which is always great to hear. It really puts things in perspective and gives you the sense that design is not the be-all and end-all."
A lot of designers like to work on personal projects or take on freelance work in their spare time. Leah likes to keep her hobbies design-free. "In my experience, it's good to take a break from what you spend every day working on. Visiting exhibitions, going to gigs and attending design events benefit both you and your design practice. It can feed into your project work and clear your head." Leah's main obsession is music. "I listen to a LOT of music, during my commute and sometimes in work when it suits the task I'm working on. Since my final year in college, I've been making a playlist each month to get me through the day. They're usually about 4 to 6 hours long."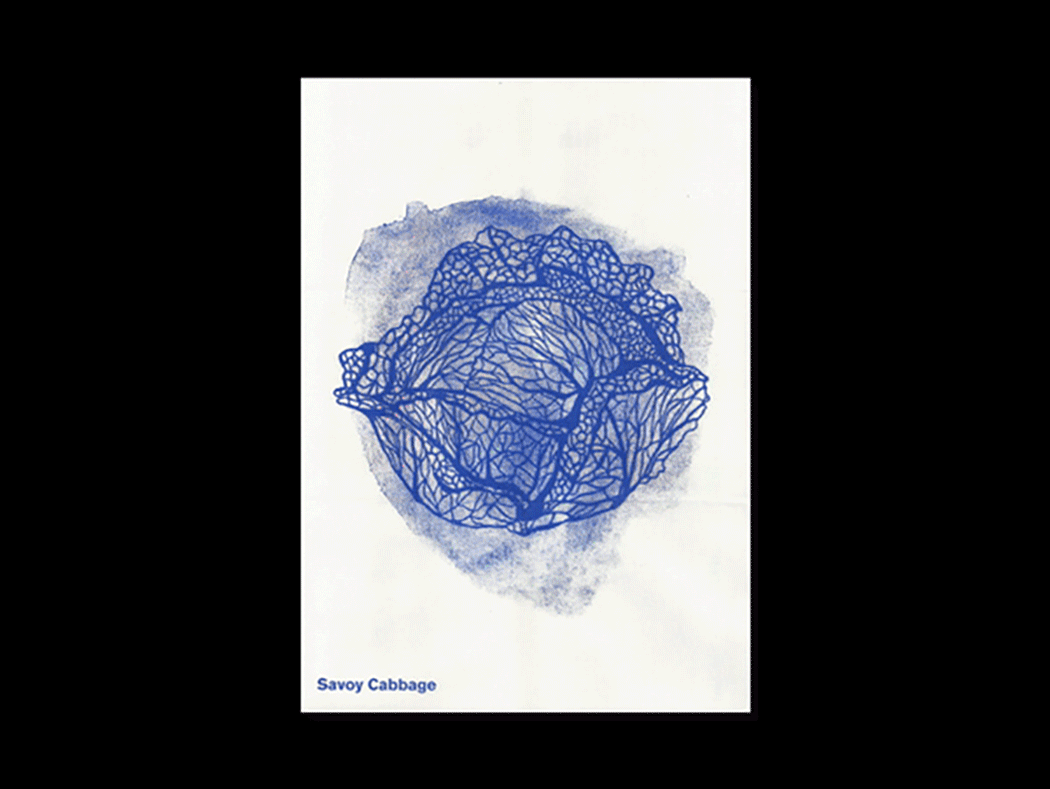 Leah would love the opportunity to work on projects that reflect current social and cultural movements. Her graduate project focused solely on the cabbage and its' cultural significance around the world. The project consisted of three illustrative posters, reproduced as limited edition riso prints. "At the moment I'm reading You and I Eat the Same: On the Countless Ways Food and Cooking Connect Us to One Another by MAD Dispatches, René Redzepi and Chris Ying. It is a compilation of essays that focus on the fundamental effect of immigration on food. It's a really interesting read. I love the work created by design studio Bompas & Parr and Laila Gohar as it's all based around food."
What does Leah like most about being a designer? "I like the broad scope of different projects that you can be involved with. You're not confined to only one style or subject. I hope that continues for me." Certainly, graphic design offers a lot of freedom and flexibility but that in itself can be a challenge for designers. "You have to be willing to evolve and mould yourself for each project – to keep things interesting, reflective and relevant. That is a challenge in itself."
As Leah fast approaches her second year working in Post, we wish her the very best and look forward to seeing her future work!