Michael O'Riordan currently lives with his fiancée Bernadette Moran in a renovated sweet shop in Clara, Co. Offaly, not far from where he grew up. It is here, surrounded by the beautiful boggy wilderness of the midlands that he works remotely for Minerva Schools, a university programme primarily based in San Francisco.
The road that led Michael to this point has not always been easy. Before ever considering graphic design as a career, he was studying Marine Science in NUI Galway. "I wanted to explore the deep ocean and help stop global warming but I was terrible at it. I failed first year, repeated and passed, then failed second year. I didn't want to give up but I was racking up debt because of my student loans and I was deeply depressed." Michael's brother Alex could see that he wasn't happy and suggested trying something new. He began to look at the various PLC courses on offer in Moate Business College and was immediately drawn to the art and design course. "I used to love art in secondary school. My teacher even taught us rudimentary typography. My family lived in Spain for a short period when I was younger and I attended a design-centric class while there. Pursuing art and design gave me a second chance." Michael completed a portfolio over the course of that year and applied to the graphic design course in Athlone's Institute of Technology.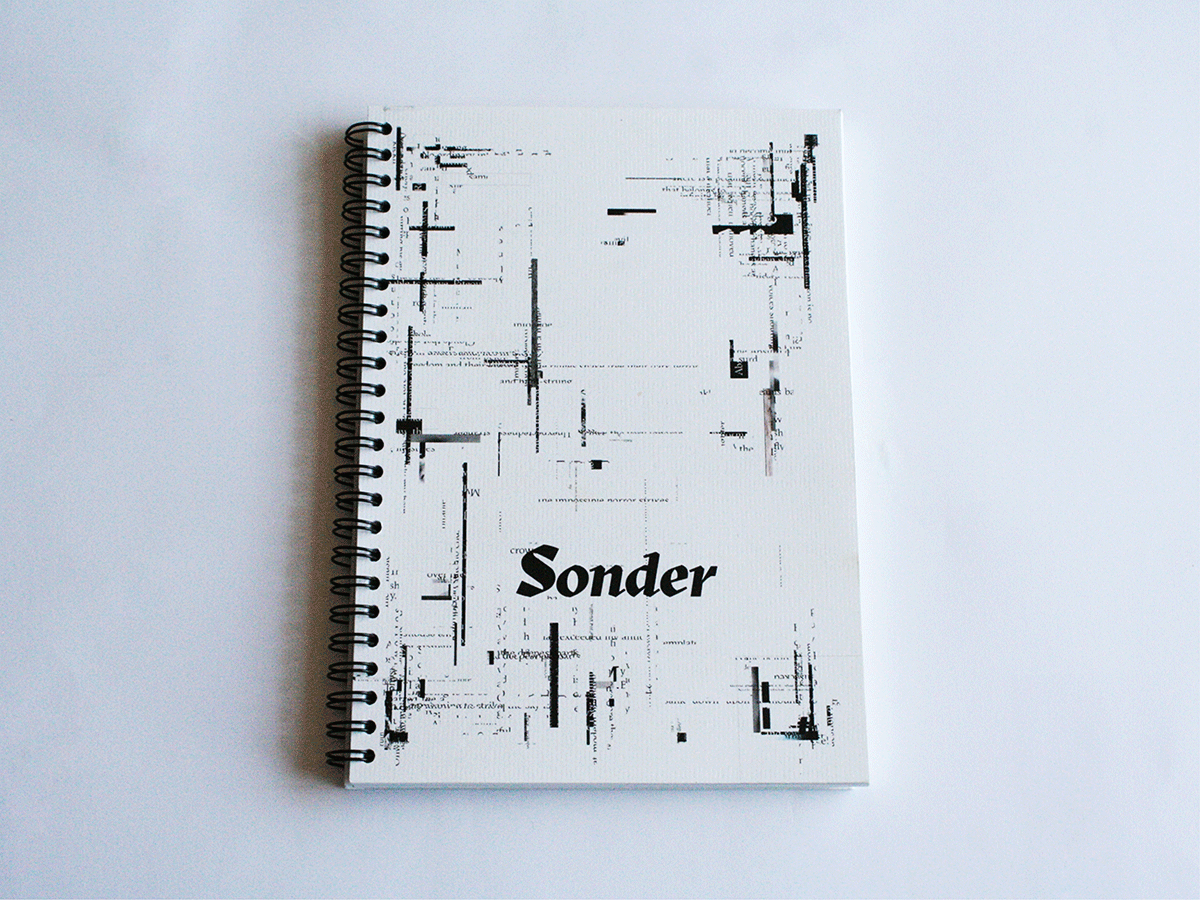 Michael fully immersed himself in the visual communication course at AIT. "I would read all the books in the library, watch designers speaking on the Offset Archives, watch movies about design – everything. I became obsessed. I had very little time for anything else in my life except my partner Bernadette, my brother Alex and graphic design." All the hard work paid off. Michael not only began excelling in his course, he really began to enjoy it too. "A career in design became less and less about believing that this would provide me with future job security. I don't think I have any natural creative talent, just an obsessiveness to keep going where others might stop. I enjoy solving complex problems with simple design solutions."
Sonder is a book of Dadaist poetry designed by Michael in 4th year of college and featured as part of the AIT graduate exhibition. "I love the cryptic and obtuse nature of poetry so the book was really satisfying to create. Sonder is a relatively new word. It is defined as the profound feeling that everyone, including strangers you pass in the street, have a life as complex as your own. All of the poetry and short stories in the book have this air of mystery and wonder." He was particularly inspired by Mark Z. Danielewski's House of Leaves and Marian Bantjes I Wonder, and would like to work on more book design in the future.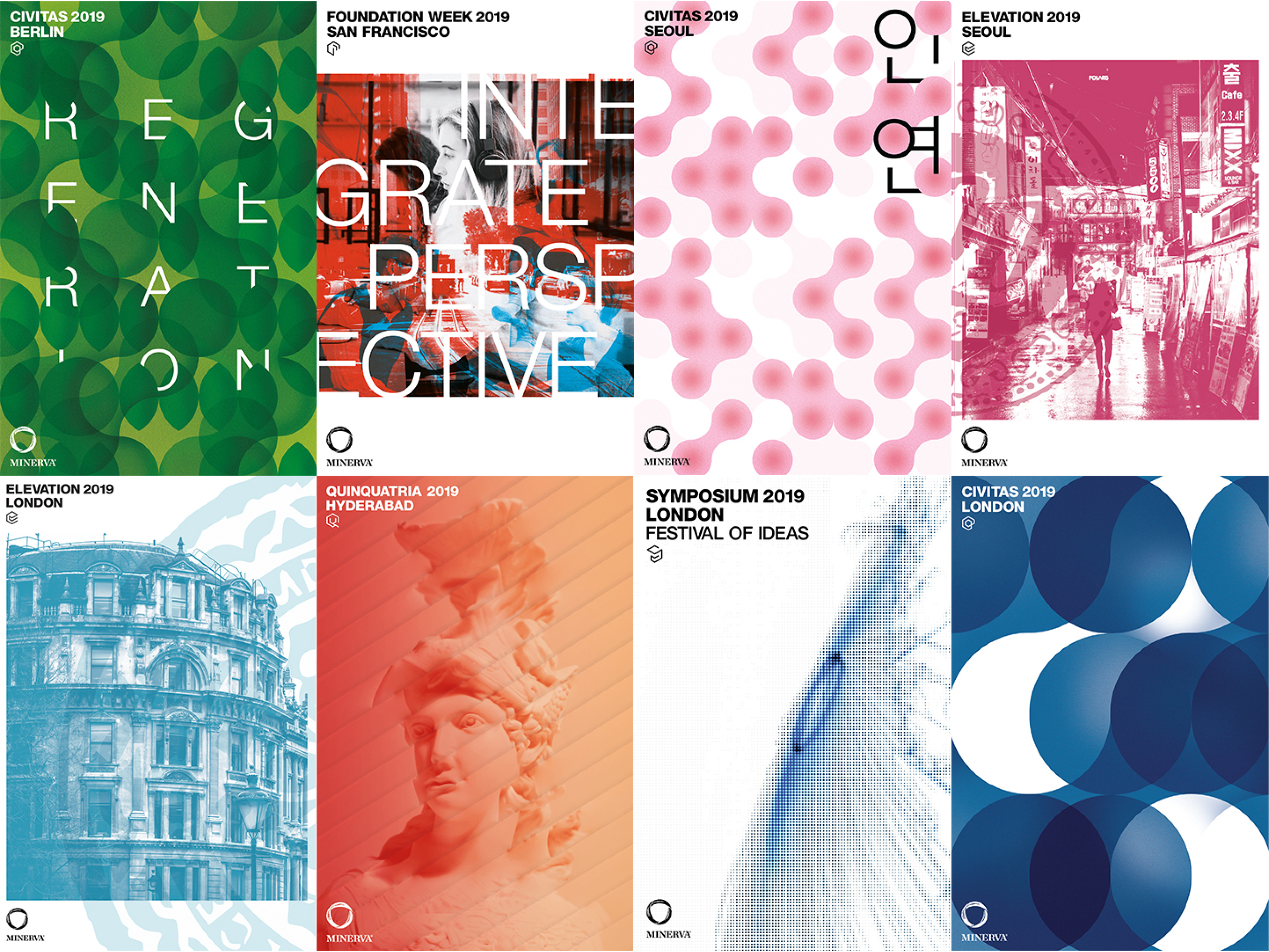 Having graduated from college Michael was faced with a new set of challenges. "Commuting to Dublin for work with or without a car was going to cost me more money than entry level design wages could cover. There was zero chance of being able to afford accommodation in the city but I was determined to break down a door into what I perceived as a kind of Dub Club within Irish design." Minerva Schools were advertising a graphic design position in Dublin and Michael decided to apply despite his reservations about working in the capital. Their mission statement in particular caught his attention – 'Critical Wisdom for the Sake of the World.' Shortly after applying, he found out that the position would involve working remotely with Minerva's in-house design team, which meant staying put in Offaly. As part of the application process Michael had video interviews with Minerva's Design Director, Nicole J. Duran and Director of Creative & Brand, Ayo Seligman. "We talked for what seemed like hours about my long-term goals, my ideas for community development in the midlands and about how I perceive the world in general." A couple of weeks later Michael received his contract, a copy of Minerva's book 'Building the Intentional University' and a few projects to get started on. His next step was learning to work from home. "The process is very collaborative. I communicate with the design team online through Slack with video calls a few times a week to keep on track."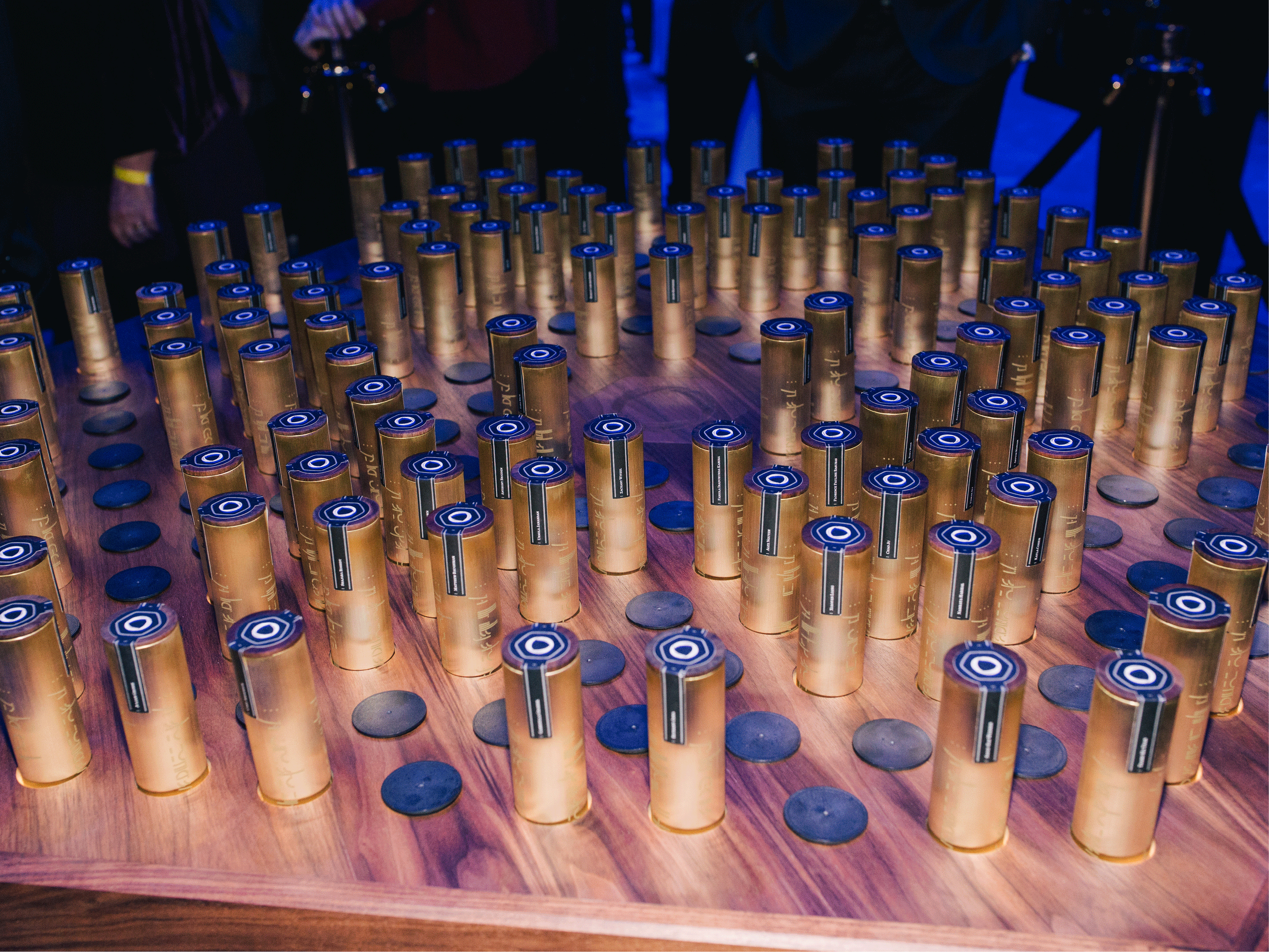 Who doesn't love a good mystery? A particularly intriguing project that Michael has worked on for Minerva involved developing a custom typeface based on glyphs to create a set of secret messages. These messages were inscribed on the diploma containers given to each student at the graduation ceremony. "The typeface characters needed to effectively communicate a set of messages unique to each graduating student. The finished set of glyphs were strongly influenced by Korean Hangul and Irish Ogham. The key to figuring out the messages was hidden in the printed material handed out at the graduation ceremony. Some people were able to translate a few words but not the whole thing. We didn't want people to be able to figure it out easily. It was such an exciting project and it helped me understand that working at Minerva offers such unique experiences. One of their driving principles is 'be unconventional.' Right now, we're working on a marketing project using inks that only appear in direct sunlight. The craic never ends."
As part of his role, Michael does a lot of work with the not-for-profit Minerva Schools. "I feel immensely grateful to be creating work for an organisation that aims to make the world a better place. It makes me think of think of this quote by Aaron Draplin: 'Do good work for good people.'" He also gets so travel! "The college has roots in San Francisco, Buenos Aires, Berlin, London, Taipei, Seoul and Hyderabad. Last may I travelled to San Francisco to help co-ordinate and shoot an event called Consequent in the Contemporary Jewish Museum. I was lucky to get the opportunity to shoot film and photography alongside Anastasiia Sapon. While there, I also helped with the graduation ceremony in Bently Reserve college and took part in the annual Minerva staff meeting."
First Edition was one of the most challenging and rewarding projects Michael has worked on to-date. "A unique book was produced for each 4th year student, capturing moments from their own journey through Minerva, with messages from staff and faculty. It was a bit like a time capsule." Organisation was key. Michael needed to match the correct names to the correct student photo in 106 books. "I had learned every student's face and name, and about their journey and goals. I had seen the messages the staff had left for each person. They almost felt like old friends when I met them in San Francisco. Handing the book to these students who were coming to terms with the end of their Minerva journey was so meaningful to me."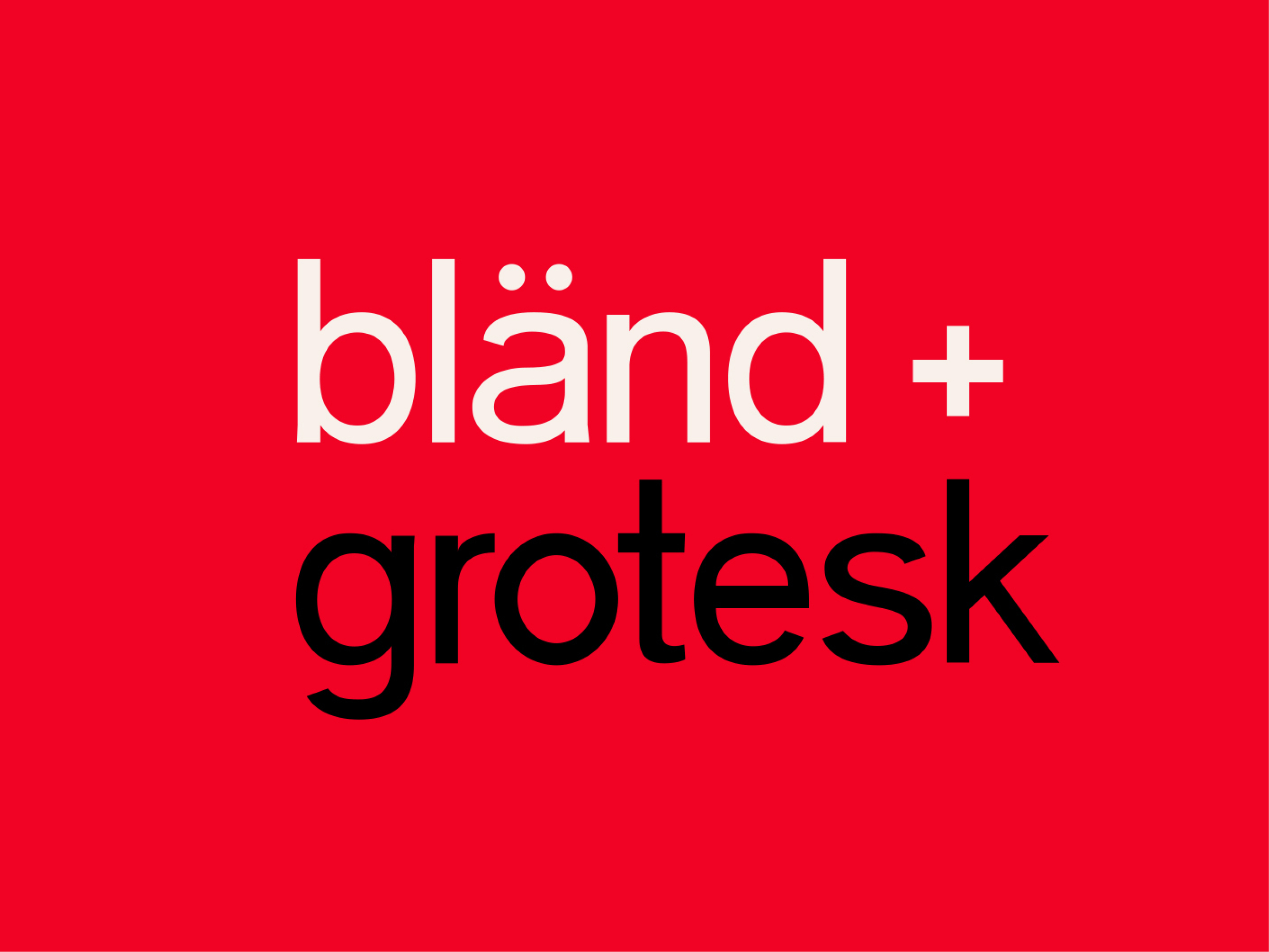 Michael will occasionally take on freelance jobs. However, he feels that he is in a comfortable position where this isn't an obligation. "I have turned down several jobs simply because they didn't align with my own interests. I try not to turn down work for the local community or for friends. For instance, I have started designing posters for my karate club and it feels great to be creating something for the community I live in." One of his future ambitions is to design a library of fonts. He is currently working on a typeface called Bland Grotesk. "It started as an experiment to understand the nuances of type design but turned into a larger project to successfully build my own typeface. I love expressive typography. I have a deep respect for designers such as Jennifer Sterling and Peter Maybury. I was also heavily inspired by David Rudnick and the idea of authorship in design. I work on the typeface in the evenings with some music in the background and a cup of tea. I use curse words to test how it looks in different contexts – it's all a bit of fun."
The thing Michael loves most about design is the discourse and philosophies that designers adopt. "A large part of my education was based in critique sessions. Usually, our class would work independently on projects, then come together a few times a week to have an open critique with our lecturers and peers. In design there is rarely a black and white answer that 'solves the problem.' You have to be open to criticism and learn to recognise useful feedback." Two of the things he has learnt so far – if you feel the need to say something, then say it and it is important to work with, learn from and promote other designers. "I want to take advantage of this amazing platform to mention some of the wonderful designers from the midlands that I had the privilege of meeting in college – Ray Fitzpatrick, Shauna Blake, Ryan Hoey, Eimear Hannon, Daria Anna Kotlowska, Aoife Kearney, Calvin Doyle and Conor English. These people are the reason why I have worked so hard to become who I am as a designer."
If you want to find out more about Michael's work or perhaps ask him for recommendations of things to do in beautiful Offaly, then visit his website here.