Rolands Zilvinskis was born and raised in Latvia and currently lives in Cratloe, Limerick. He has recently embarked on a freelance career in 3D and graphic design.
When he moved to Ireland at the age of sixteen, Rolands naturally gravitated towards photography and spent time improving his editing skills. Growing up, he enjoyed figuring out how Photoshop worked but didn't realise it could be pursued further as a career. "My mum pretty much dragged me over (to Ireland) because I didn't want to leave my friends from back home. If I had stayed, then I truly believe I'd be nowhere in life right now. I need to thank my mum once again." During college summers, he would travel back to Latvia. "I guess you could say I grew up in both places." 
Deciding on a college course came at a time when Rolands was just beginning to integrate himself in Ireland. He felt restricted by a new language and the fear of being isolated when he got to college, so took up an IT course with his friend. "I was very shy back then. I thought, 'yeah sure, why not?' It's something to do with computers which I always liked." However, the course was heavy in programming and coding, and lacked the creativity he craved. "It was literally the worst decision of my life! Even though the course had nothing to do with design, I always tried to add some bit of creative flair to everything I did." In the background he was still concentrating on photography, while keeping an eye out for what to do next. Game art design seemed like a closer match to Rolands' interests, but after some research he felt a course in Limerick School of Art and Design would be the best fit. "In fourth year of the IT course I became familiar with the visual communication course and decided to apply to it. I put together a quick portfolio because it was really close to the deadline date." Unfortunately, he wasn't offered a place on the first application. "I needed to pull it together. With a lot of help from my mum, I put together a much stronger portfolio and thankfully got enough points to get into the course the second time around."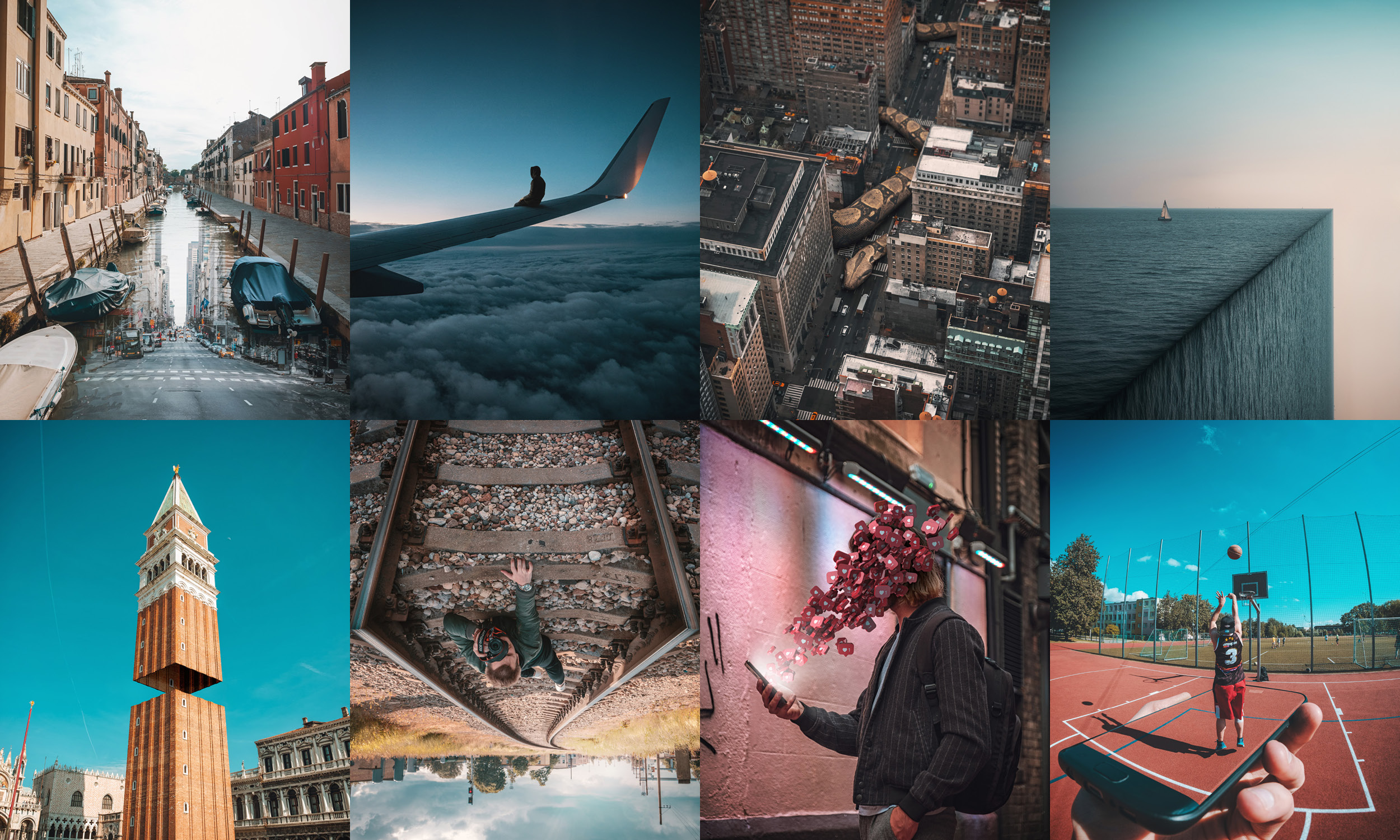 The course gave him a solid grounding in design, allowing him to finally pursue what he always loved. He was able to use the photography and Photoshop skills he had been working on all along. "It all kicked off in 2016 when I started doing photo manipulations and surreal photography. I saw a lot of other artists doing it on Instagram. It was blowing up, so I thought I might give that a go as well. That's really how it started." During college he ran an Instagram account for his surreal design work and saw its popularity build. "I'm a huge believer in personal projects. I've always loved working on fun side-projects that wouldn't always necessarily be used in any real-life situations, but nevertheless I think they show passion and love for the game. I get inspired by a lot of sci-fi movies. Interstellar, Inception, they just blow my mind and I absolutely loved them. All the stuff I watch or see stays in my mind. The ideas bounce off each other and come out as something creative. You're a freelancer, but at the end of the day you're also an artist." In the beginning, Rolands was anxious about putting his work on Instagram, but once it began to grow and work started coming in, he didn't worry so much. "As soon as you have that little K on your account people definitely look at you more seriously. I've gotten so many more jobs now just because of my social media presence. Luckily for me, personal projects and client work overlap most of the time as people find me by my personal projects. I'm pretty much doing what I love and getting paid for it. You can't really call it a job."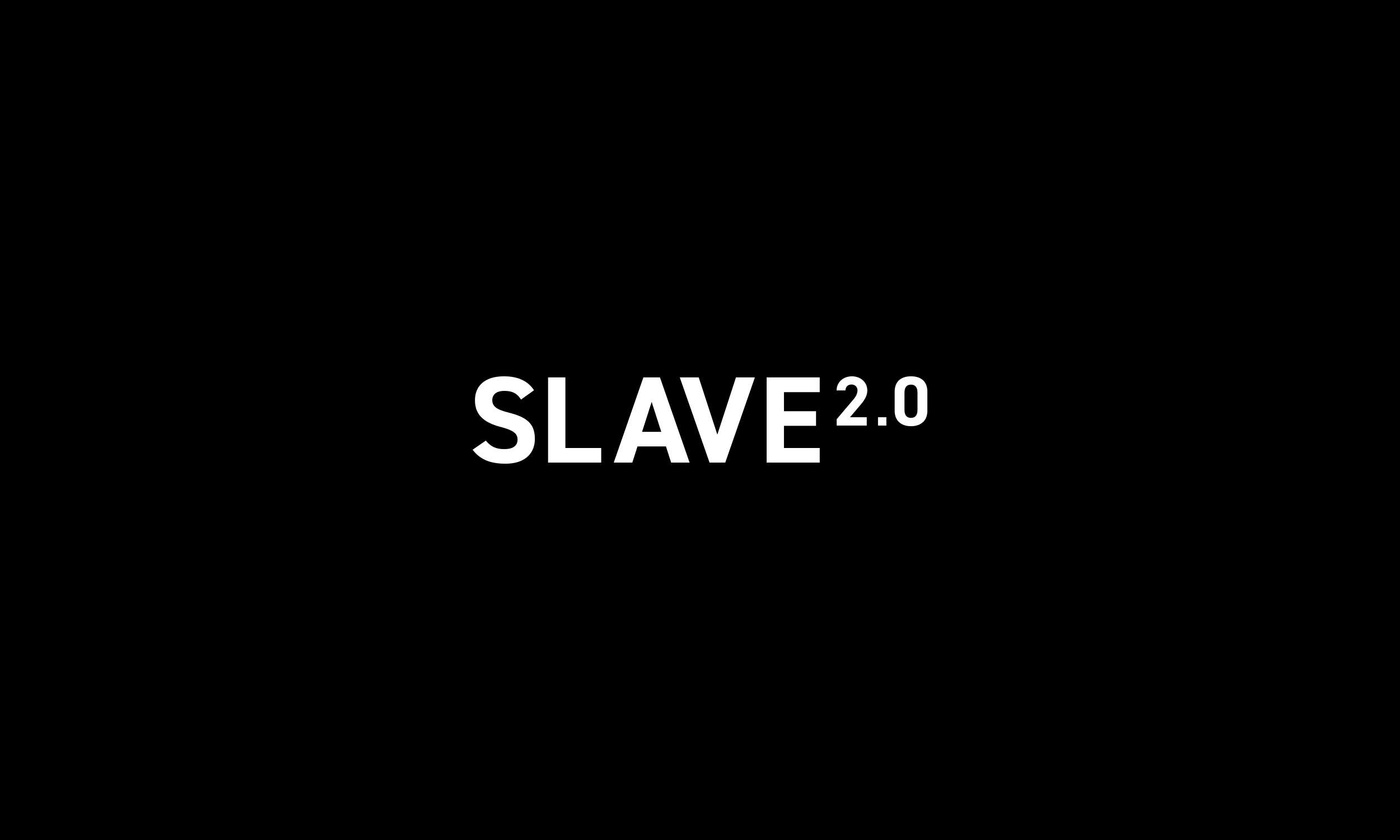 After college, he was employed in a design studio in London for a few months before the pandemic rolled into town, taking his job with it and bringing him back to Limerick. "It couldn't have happened at a worse time! But right now, working from home isn't so bad." Although the unexpected change of course was difficult, it gave him space to hone in on 3D design work. "I thought I was going to be working in a branding agency for the rest of my life, but it wasn't what I truly wanted to do. After discovering and diving deep into the world of 3D, I've finally found what I love and what I want to pursue. I love it! I'm totally hooked and obsessed." He has continued to work on projects that are coming in through Instagram and finds his days getting busier and busier. "I'm obsessed with 3D and animation right now. Back in college when I was studying graphic design, I honestly never thought that I'd call myself a 3D artist a couple of years down the line and actually be able to turn it into something of a career. I'm still only at the beginning and there's a very long way to go. The things I learned in college still stick with me. I'm learning new methods of working in the process of each new project. Often I find myself referring back to the good old YouTube tutorials or forums for salvation!"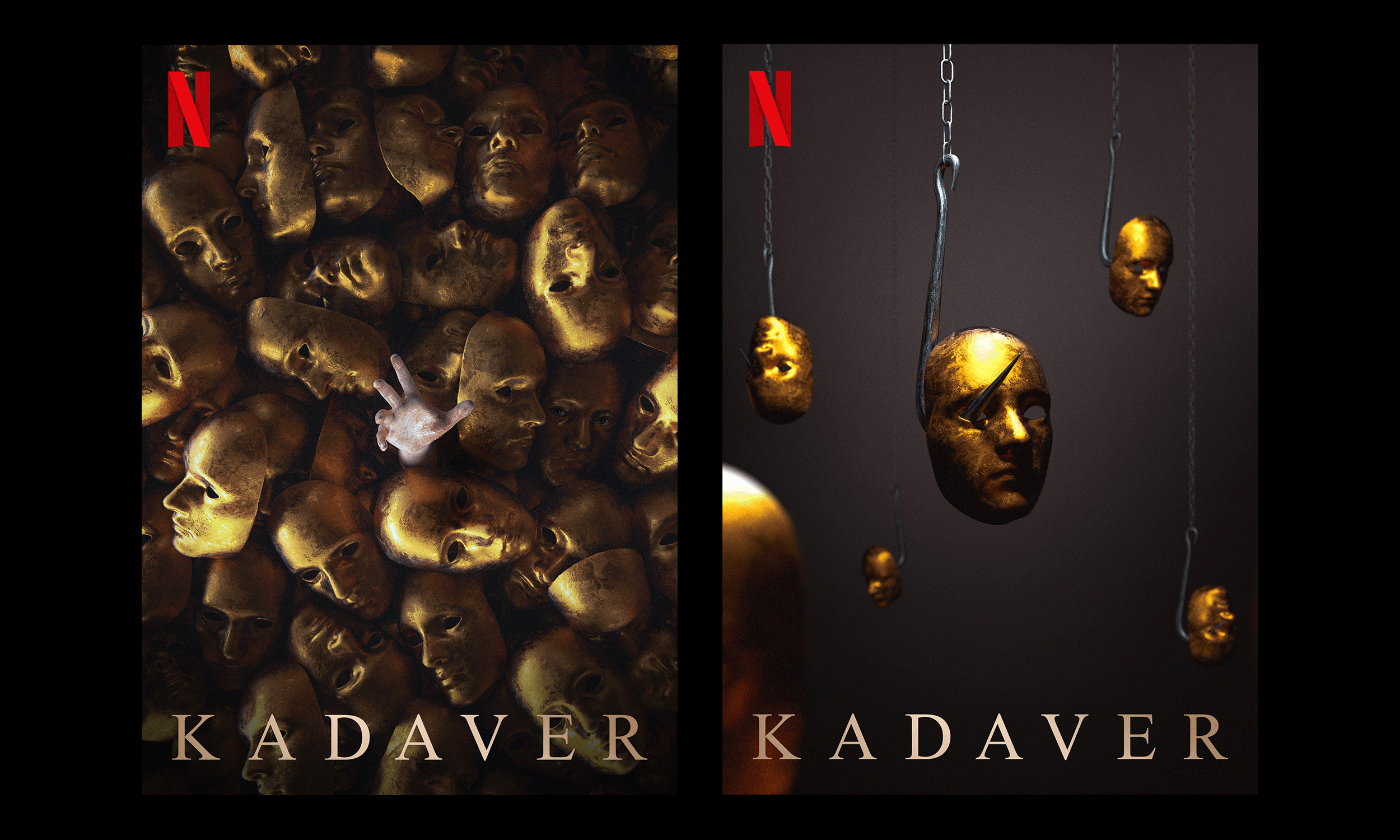 While freelancing, he was lucky enough to land a project with one of his favourite studios, Territory, based in London. They gave him the opportunity to work on a set of movie posters for the Netflix film Cadaver (or Kadaver, depending on what country you watch it in). "It was quite a short project, but super exciting and enjoyable. It pretty much encapsulated everything I love – concept development, Photoshop, 3D and animation. It was a great learning experience, and it was cool to see how they do things in the film industry. At the end of the project the client chose multiple versions of the posters. I believe two or three of the posters I designed are now displayed on Netflix and another as the official film poster on IMDb. To actually have my work displayed on such a huge platform especially so early in my career, was a surreal experience to say the least!"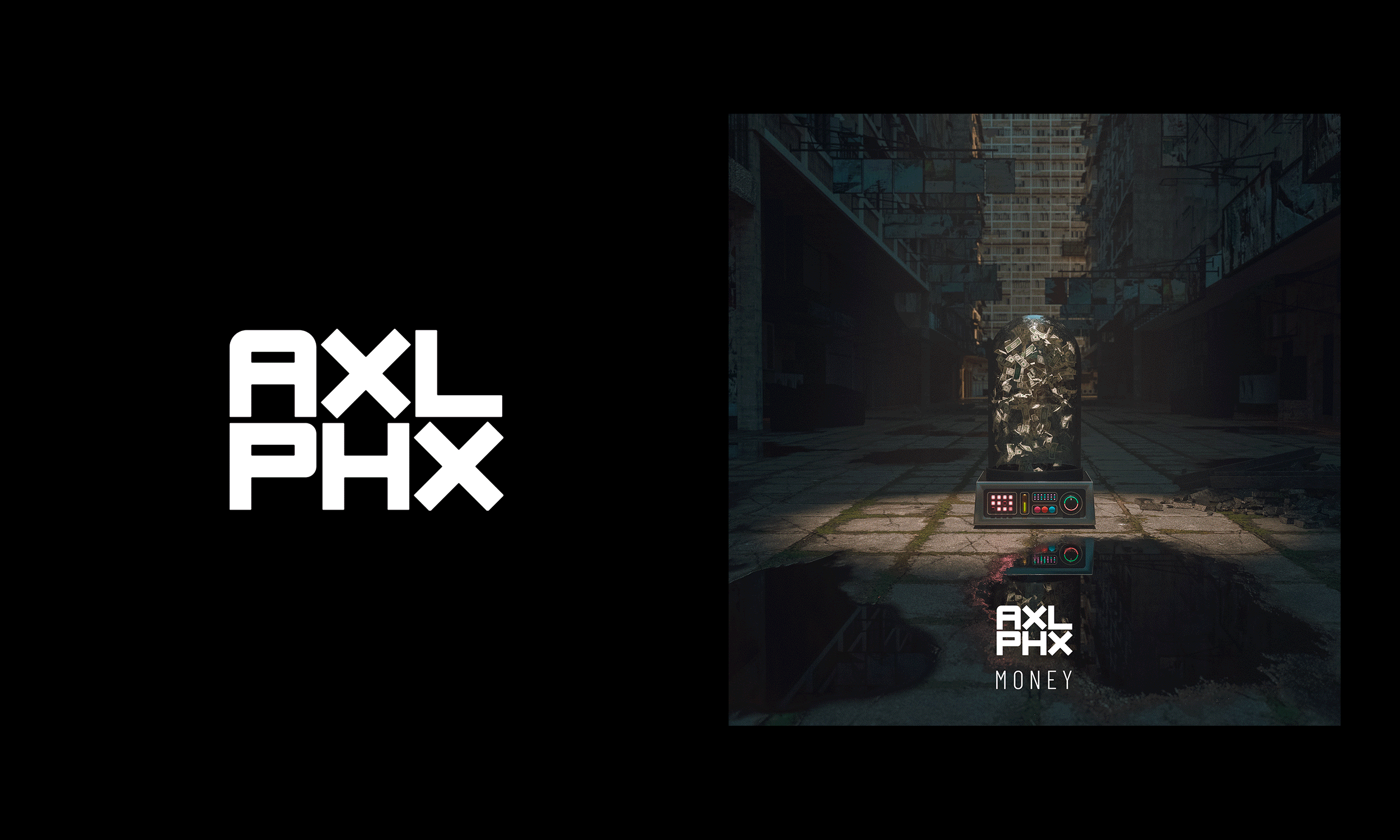 Rolands' journey to get to where he is now hasn't been straightforward. "I've always had this huge issue with comparing my age, my skills and my achievements with other people. Usually, it just puts me in a bad mood. I'm finally coming to terms with the fact that everyone's journey is completely different. There is absolutely no logical reason for you to compare yourself to others. We're all going to achieve different things and we're all going to be great at whatever we set out to achieve. Looking over at how well someone else is doing in their career is dumb. Instead, take that as inspiration and focus only on yourself. Try to become a better version of yourself than you were yesterday. It's super cliche, I know, but it's true and I'm still in the process of really ingraining that idea in my mind."
He has found the move to working from home a positive experience overall. "If anything, I've been feeling more creative and inspired than ever because there's so much more free time and less on my mind. I get new ideas constantly. I love the new norm of working from home and I hope it will continue in the future. I'm not saying the office is dead, but it feels a lot better not having to wake up two hours before work and commute for 40 minutes in a crowded Tube every morning." He enjoys spending long hours working on design, something he puts down to being a perfectionist. "If the job isn't close to perfect, it's not finished. It's going to be eating me alive until I can get it to that level. Freelancing is great. I like working by myself and I absolutely hate group work. I always have to do things my way!"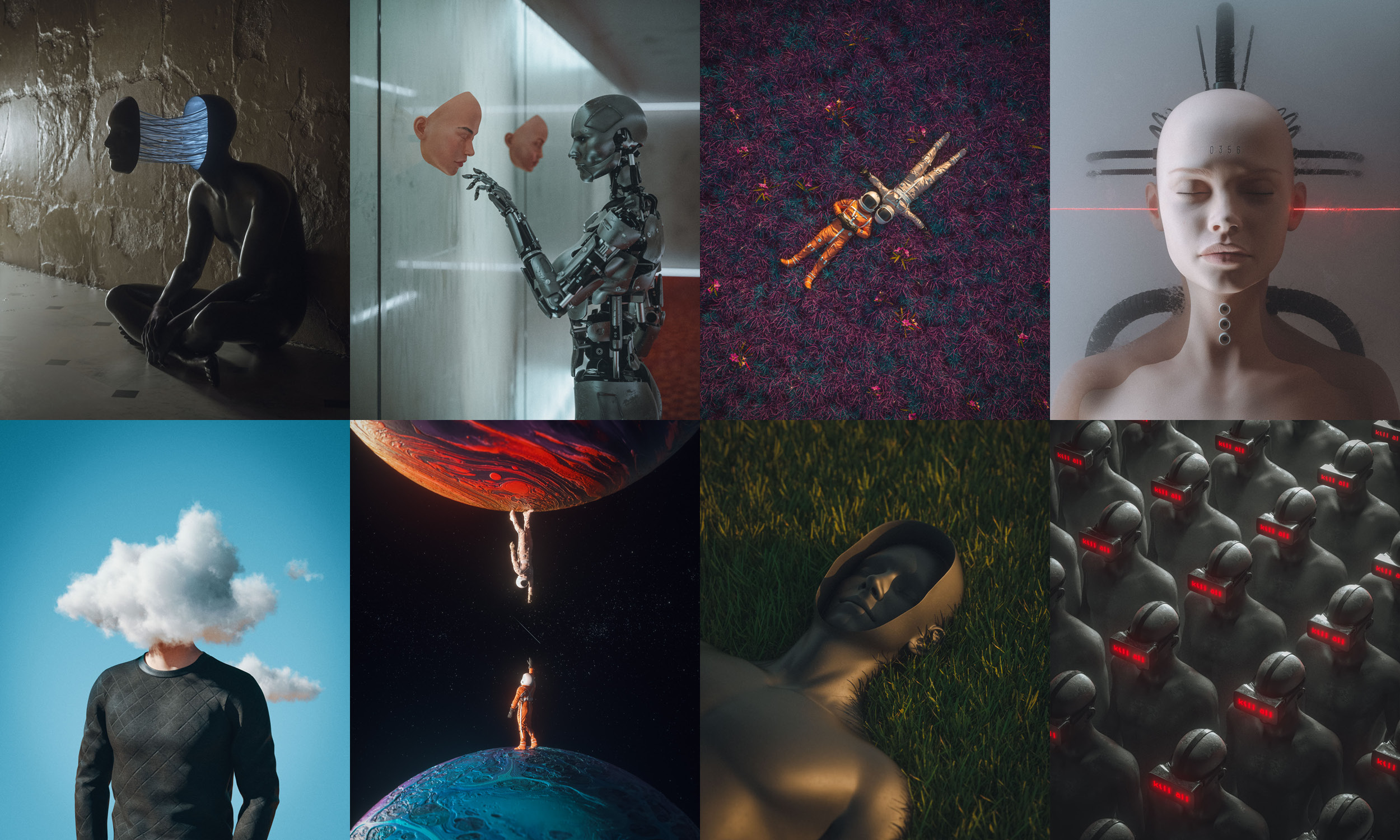 Going forward, Rolands would love to keep progressing with his exciting 3D work, where the market for artwork is booming. "I've been doing NFTs since September, but back then they weren't kicking off as much as they are today. Right now, I don't even take any client work anymore, or a very minimal selective amount, because I'm pretty much focusing only on NFTs. It's an absolutely crazy thing that's happening and working for clients just doesn't make sense anymore." He still plans to work on more traditional projects in the future, but the environment is rapidly changing. "I'd love to be involved in projects with some huge brands, such as Adidas. I know they've done some cool 3D stuff in the past and more recently. I'd also love to create and direct some cool stage visuals for a live music show. That's definitely one of the many goals I have. But I mean, who knows? I'm ready for whatever awaits me."
You can take a closer look at his work on his website here and his Instagram page here.