Ross Phelan grew up in Dublin, studied visual communication in IADT, Dun Laoghaire and now works in Detail. Design Studio. "I guess you could say I'm a bit of a home bird. After graduating I was pretty sure I was going to move to New York, but after successfully applying for the ThreeX3 internship programme I made the decision to stay." Established in 2007, ThreeX3 is an internship programme that offers three students the opportunity to work in three of Dublin's leading design studios – Atelier, Zero-G and Detail. "While it's one of the tougher career decisions I've had to make, it was one of the best. The unique opportunity of working in three studios I really admired was too good to turn down. I loved the idea of testing and improving my skills in changing environments. During the nine months, I had the chance to work on a wide range of projects, all while gaining invaluable experience and getting to know plenty of sound people." In Atelier Ross gained invaluable skills with regard to "typographic craft" from David Smith and Oran Day. "Their intelligent and reserved approach to their work is something I strive for in my own work." Having always admired Zero-G's branding work the opportunity to work for them was very exciting. "The inquisitive nature of the studio means there is a great working atmosphere. Their ability to bring the client along on the design journey was fascinating. One thing that stood out to me during my time in all these studios is how generous people are with their advice and time." On the back of completing the ThreeX3 internship Ross began working at Detail.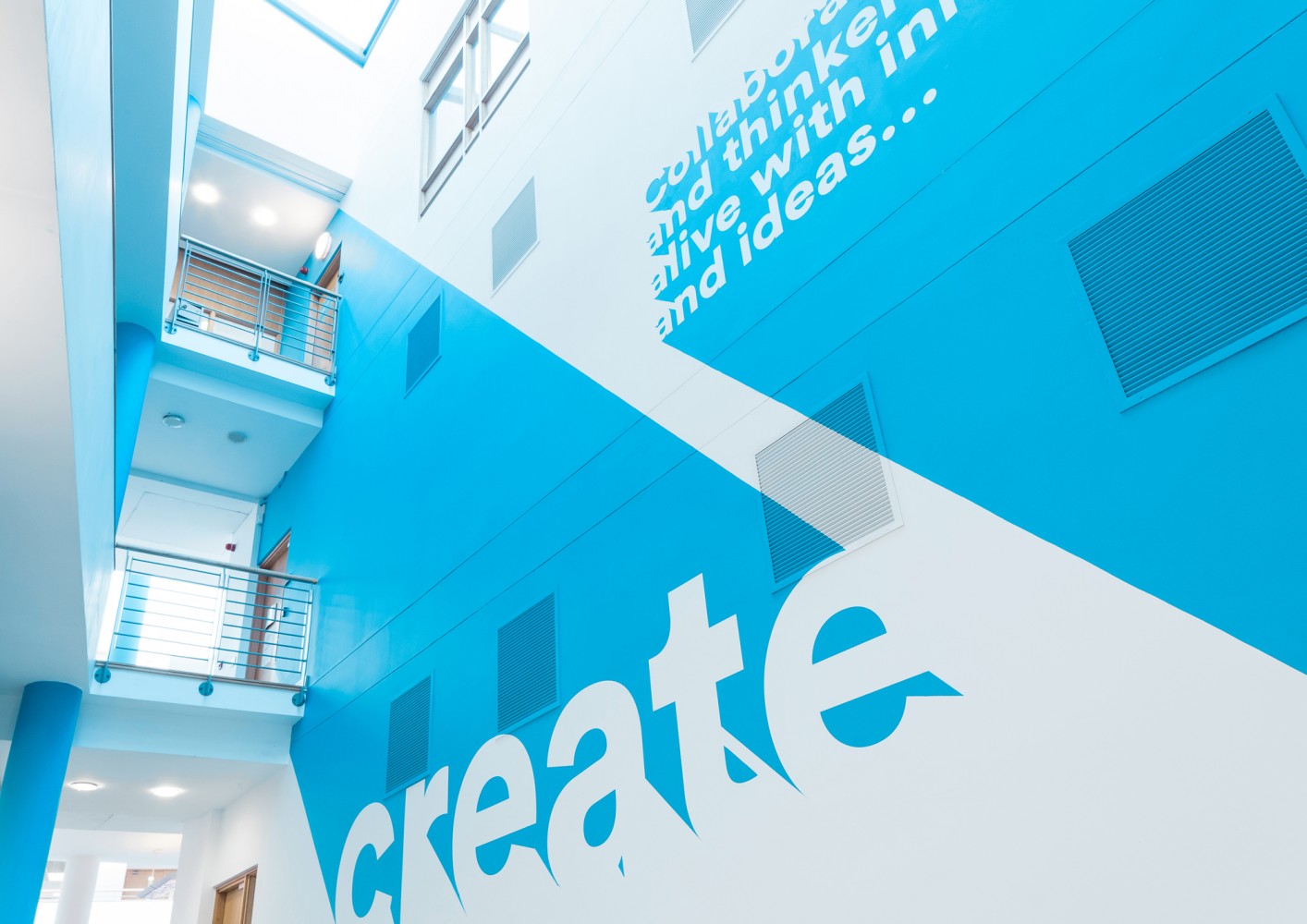 "Detail is a great place to work, full of sound heads. The studio itself is open plan, which contributes to a great working atmosphere and learning environment. Nobody's afraid to ask for opinions or give them…which helps to keep you on your toes." Since starting with Detail Ross has had the opportunity to work on a wide range of projects including larger digital, cultural and environmental projects. "The variety helps to keep things interesting and really test and hone my skills as a designer. One of the first projects I worked on when I joined Detail was the Atrium supergraphics in IADT. Going from creating mock-ups on a Mac in college to setting type that scaled three stories was certainly an experience! It really illustrates the trust and support that Brian and Paul give their designers." The IADT Atrium project was chosen for the 2017 100 Archive Selection.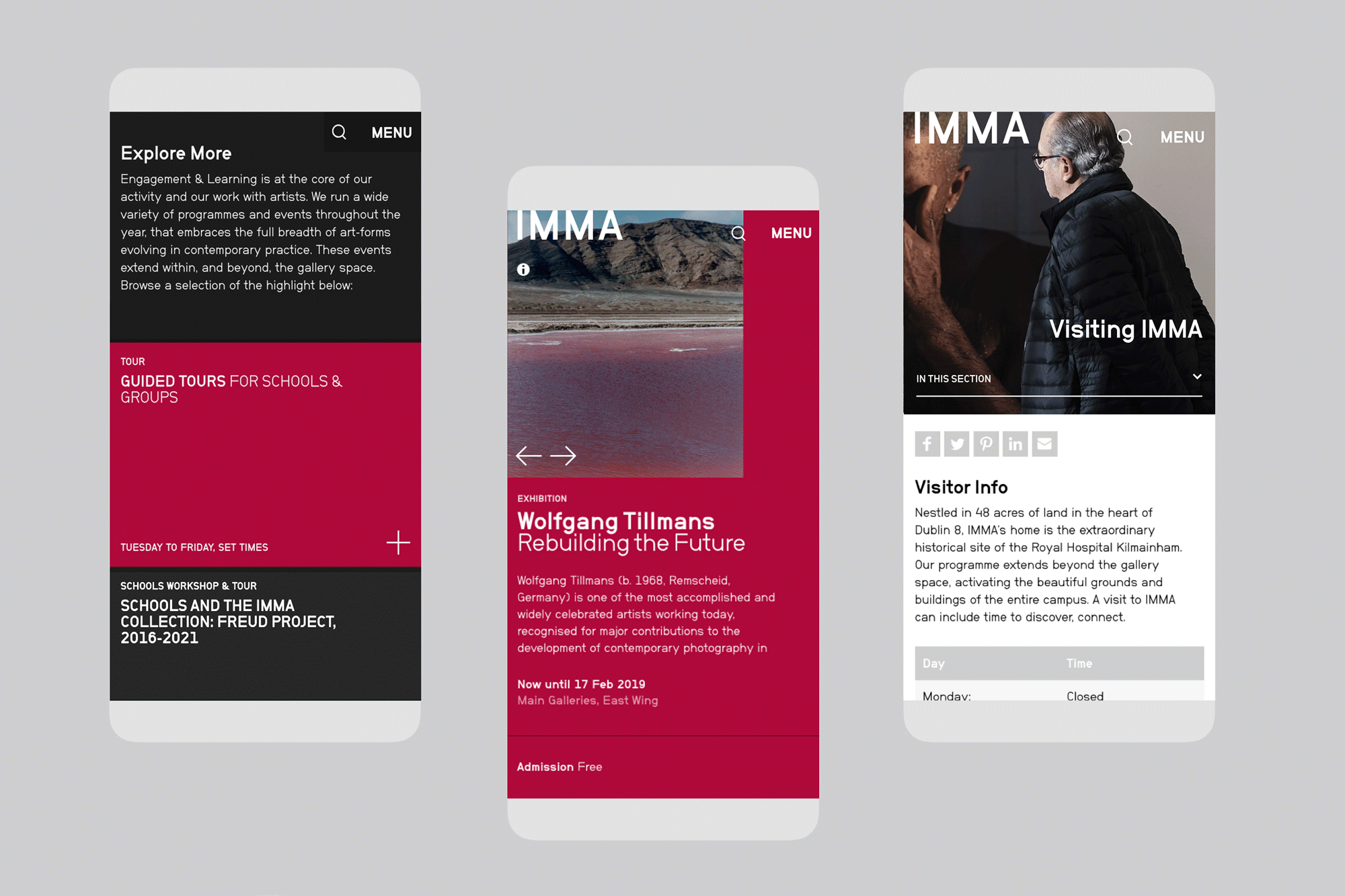 Last year Ross got the opportunity to work on the new IMMA website, one of the biggest and most challenging projects in his career to-date. "It was an amazing experience, helping to bring a cultural institute and their collection into the future. The project has been a huge undertaking for the whole team. It's been a great learning experience to work on a project that large from start to finish and an honour to be part of. I was involved with the user testing, wireframing and visual design." Designing the new website involved working with a lot of content. The platform now stores 20 plus years of legacy content and events. It also features a digitised version of the museum's collection – making it much more accessible to the public. "The website serves many purposes including, but not limited to, an information directory, an events calendar, a programme listing, an online gallery collection including the National contemporary art collection, an archive, a learning resource, an editorial journal and a shop, all with the main purpose of connecting audiences and art."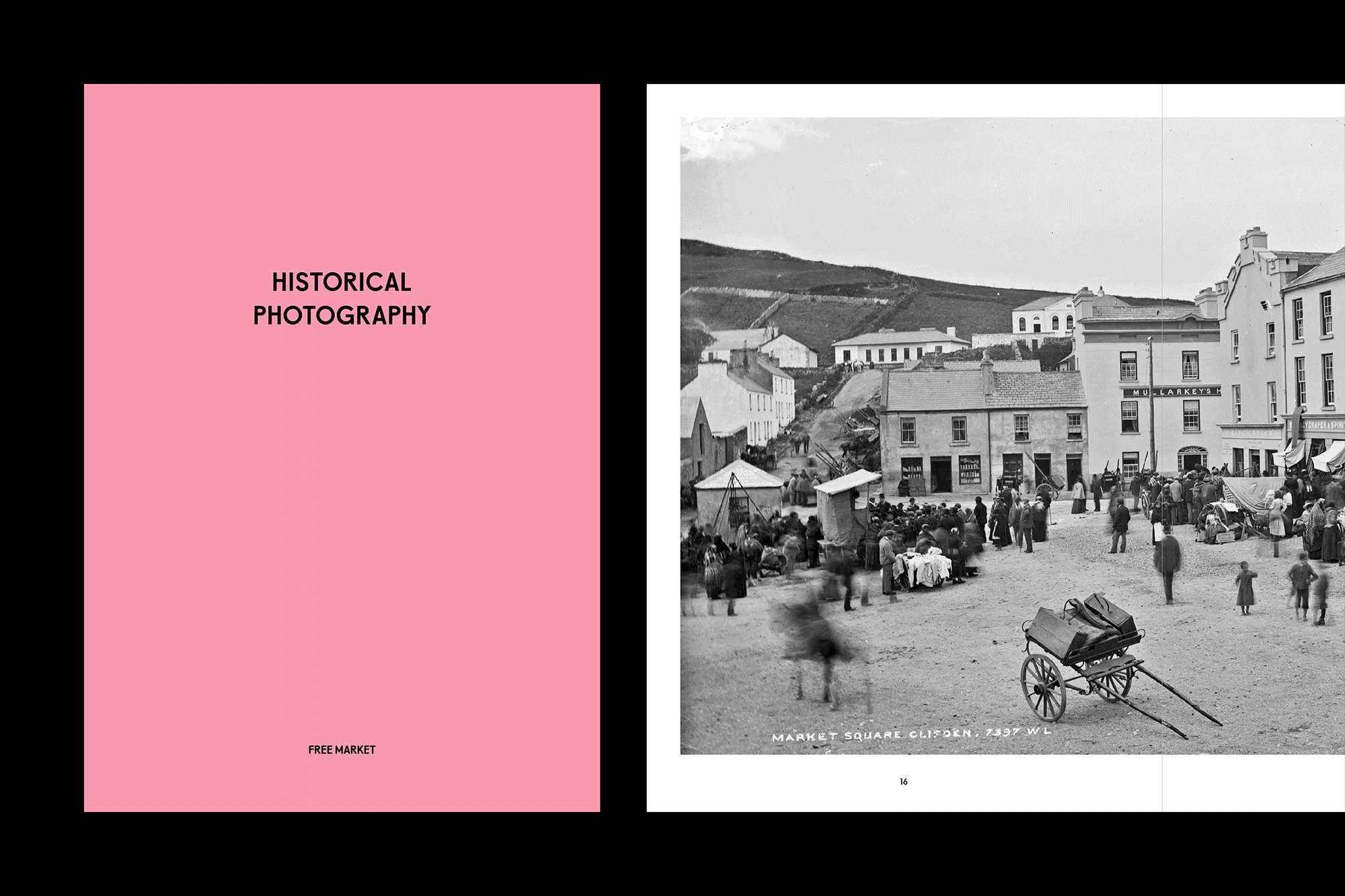 During the summer between 3rd and 4th year at IADT, Ross gained a lot of valuable experience working with IBM as part of a small multidisciplinary team consisting of both staff and students. "Here we were faced with the challenge of delivering a more engaging articulation and delivery mechanism for IBM Design Thinking that would hold up at-scale. In facing this challenge we became fully immersed in IBM's design culture. It was amazing to play a small part in a project of that size. My time in IBM really opened my eyes to the possibilities for a designer's skills outside of the expected and the importance of placing the user at the centre of the solution." Ross utilises the skills he learned during that time in all of the design work he has done since. He admits that he often enjoys the design process more than the finished project. "In my opinion, the most successful and interesting design comes from really understanding the problem and then leaving enough room for experimentation and prototyping. Early testing and prototyping leaves room for happy accidents, and for me that's where the most interesting stuff happens."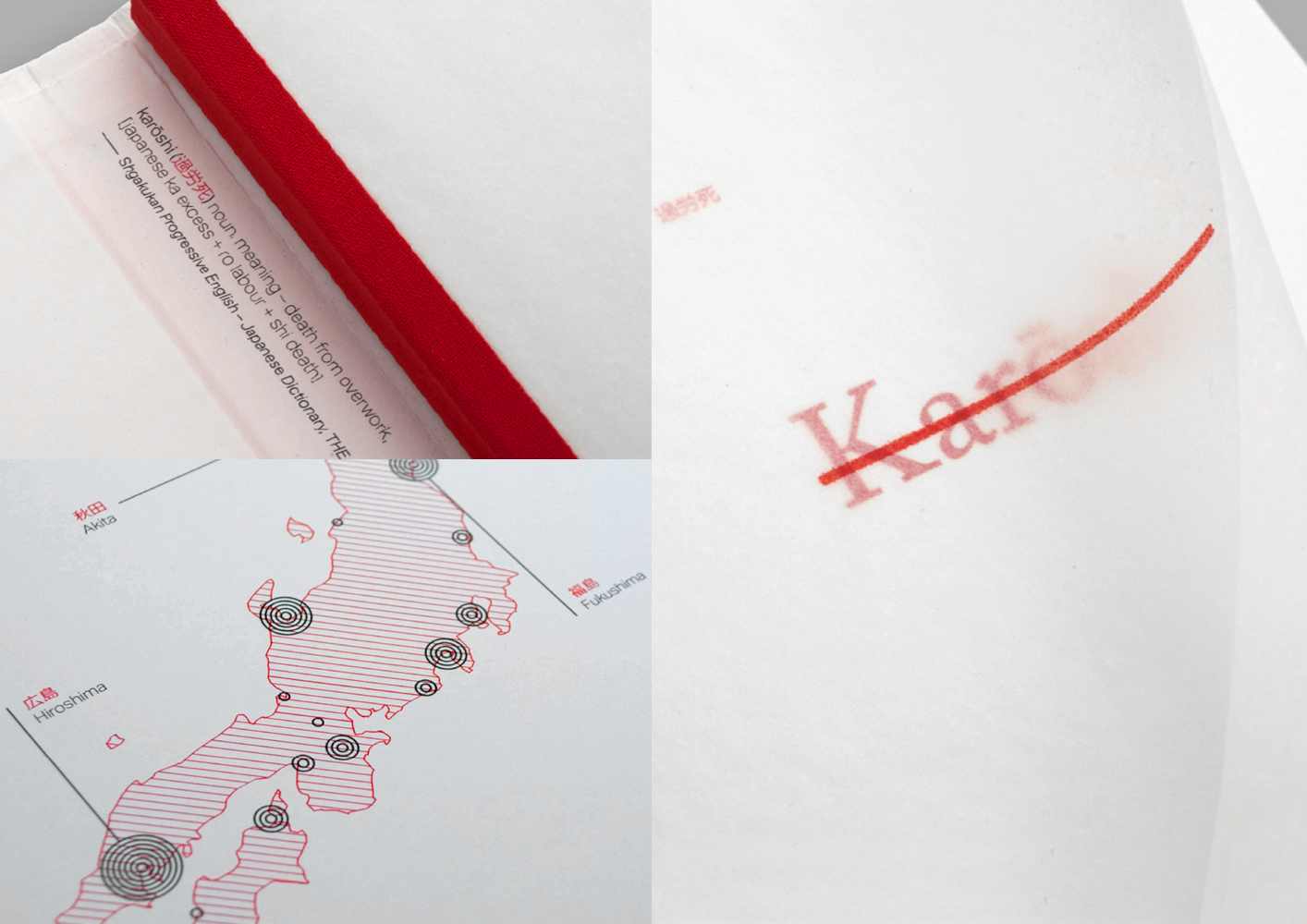 Outside of his full-time role, Ross sometimes takes on freelance work. However, in his experience it is important to be selective with the type of work you take on. "When I first finished college I made the mistake of taking on every freelance job that came my way. It's a quick way of getting burnt-out." Creative burn-out affects every designer at one point or another, so we asked Ross how best to deal with it (or avoid it in the first place.) "I love design but it can be quite mentally challenging. I don't think you could do it if you didn't love it. To be as creative as I can, I try to step away from it and take a break – live my life outside of the design studio. It's important not to take on too much work. I try to only take on freelance jobs I really care about or that challenge me to learn a new skill. It's important to say yes, but it's equally important to say no. Having said that, I've been very fortunate to work on a number of amazing freelance opportunities." He worked alongside Andrew Breen and Pete Redmond to create and develop the Shamrock Rovers website. "We pitched for the job (probably priced it too low), won the job (fresh out of college) and then just made it happen!" Ross went to college with fellow designer Andrew and met developer Pete during his internship at IBM. The project gave him a great insight into the business of design and a better understanding of the stress creative directors can be under.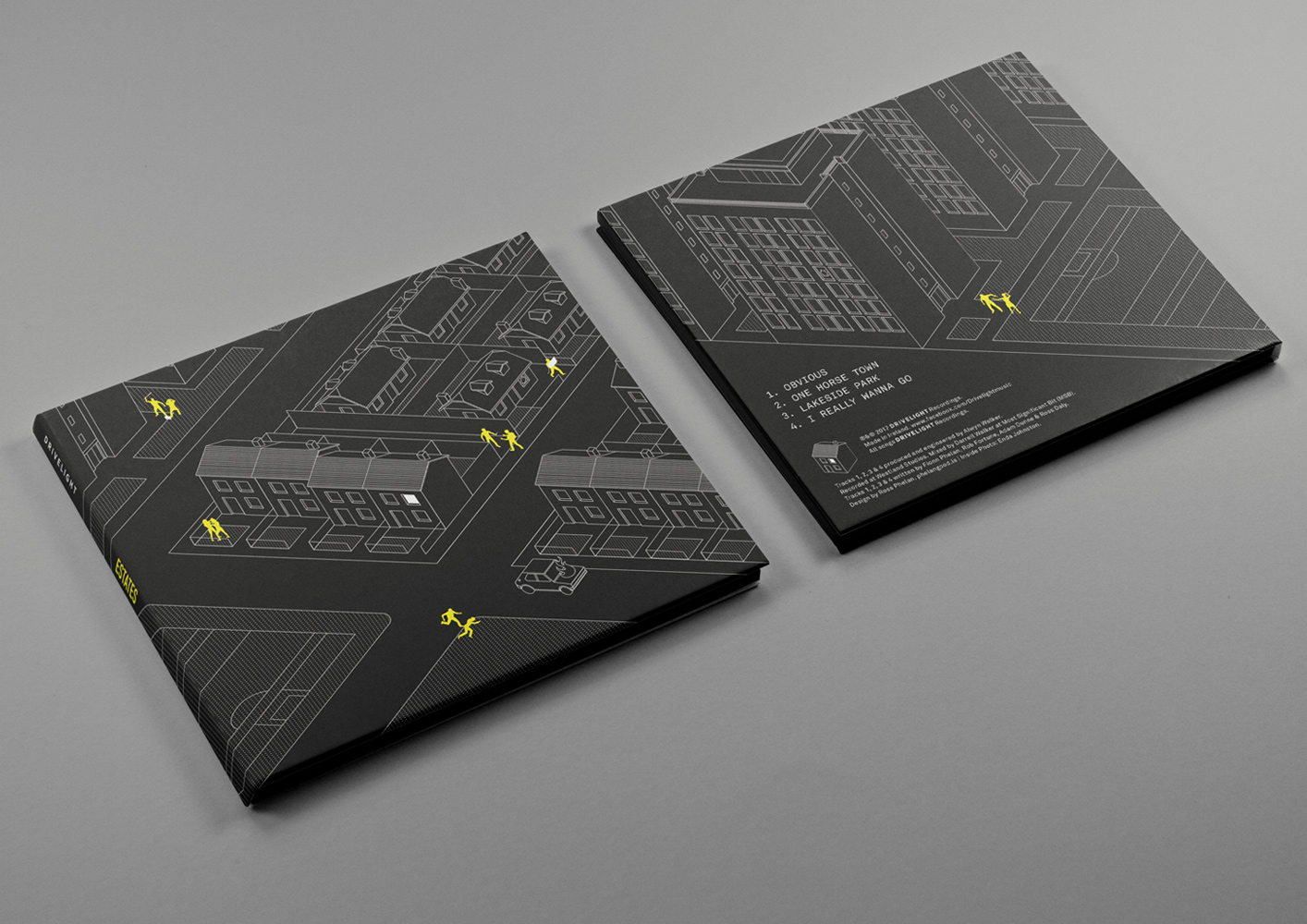 Ross has shared some of the design studios that he finds particularly influential at the moment. They are definitely worth checking out! "When it comes to design, everything DIA do just blows my mind. The thought and consideration that they put into their work is inspiring to me. There are so many lessons to be taken from their approach. Kinetic identities are the future and DIA are right at the forefront. I also love Spin's adventures in typography. They leave room for play and experimentation leading to some very interesting results. You can definitely see this feed into their studio work. When it comes to products and digital design it's hard to ignore Area 17 in Paris and New York. They solve very complex problems at-scale without ever sacrificing craft. Closer to home, there's been a couple of typefaces designed in-house at Detail over the last year. I'm very excited to see where this leads in the future." His inspiration doesn't just come in the form of design – "I just finished Phil Knight's biography and in it he discusses the idea of his work being meaningful play. This really resonated with me as I feel this is what draws me to work as a designer."
We asked Ross, in his experience so far, what are the advantages and challenges that face emerging graphic designers. "Designers have far more choice in the types of roles they can take on. From creating beautiful, more traditional design work in smaller studios to solving complex issues in bigger UI companies. Working for larger companies you may not have the same scope creatively, but you have the opportunity to create useful products that can really improve or impact people's lives. It can be hard to keep up with all of these new roles and the term's that go with them. As a young designer it is hard to find where you can fit into all of that." Like many of the other up-and-coming designers we have been chatting with, Ross agrees that working in the design industry involves an ongoing learning process. "It's cliché but the more you know, the more you know you don't know." (Try saying that fast!) "I'm always struck by all of the intelligent and hardworking people in the design industry. It's always a nice little reminder of how much I still have to learn and grow as a designer, to become more comfortable talking about my work and to try welcome critique. Nobody likes their work being critiqued, fearing the sting of negative feedback, and I'm no different. But I also believe that learning to take constructive criticism of my work on-board has been an important skill for my development as a designer."
If you fancy taking a closer look at the many great projects Ross has worked on so far you can visit his website here. Alternatively, check out his 100 Archive profile, which features a number of the projects he has worked on in Detail. Design Studio.