You might have heard about The Great Resignation. Since early 2021, people have been leaving their jobs in search of something that can serve them better: increased pay, career growth, work fulfilment, self-discovery, or a break from it all. The Covid pandemic was and still is a traumatic experience that forced people to look inwards and reflect on their decisions, aspirations, and beliefs. They suddenly had more time and space to think. They started asking questions like: "Am I happy doing what I'm doing?", "Why am I still in this job that I don't like?" and "What do I want to do when this is all over?". People became more critical and vocal about their employment. Many quit their jobs as they felt undervalued or underpaid. Others quit because they were being exploited or had no time for their family. This mass exodus from working life was so momentous that it made headlines for weeks (and continues to do so). This year, other employment trends with quirky nicknames have surfaced: Quiet Quitting (refraining from doing more work than necessary) and Career Cushioning (preparing for a speculative economic crisis). In any case, it's clear that the pandemic gave people the chance to question the nature and necessity of pre-pandemic work set-ups. And designers are no exception.
As the year comes to a close, we reflect on how these employment trends have impacted Irish designers in Ireland and abroad. When we delved into the topic and started talking to designers, we quickly uncovered an inspiring truth: while many did resign from their jobs during the pandemic, most of the changes were prompted by a desire to feel fulfilled, support others, or learn new skills. Our initial quest was to understand The Great Resignation and its effects closer to home, but we ended up with something far richer. We hope you enjoy these stories from our design community that delve into ideas of positive change, growth, adaptability and what it means to find fulfilment.
Pavels Lavrinovics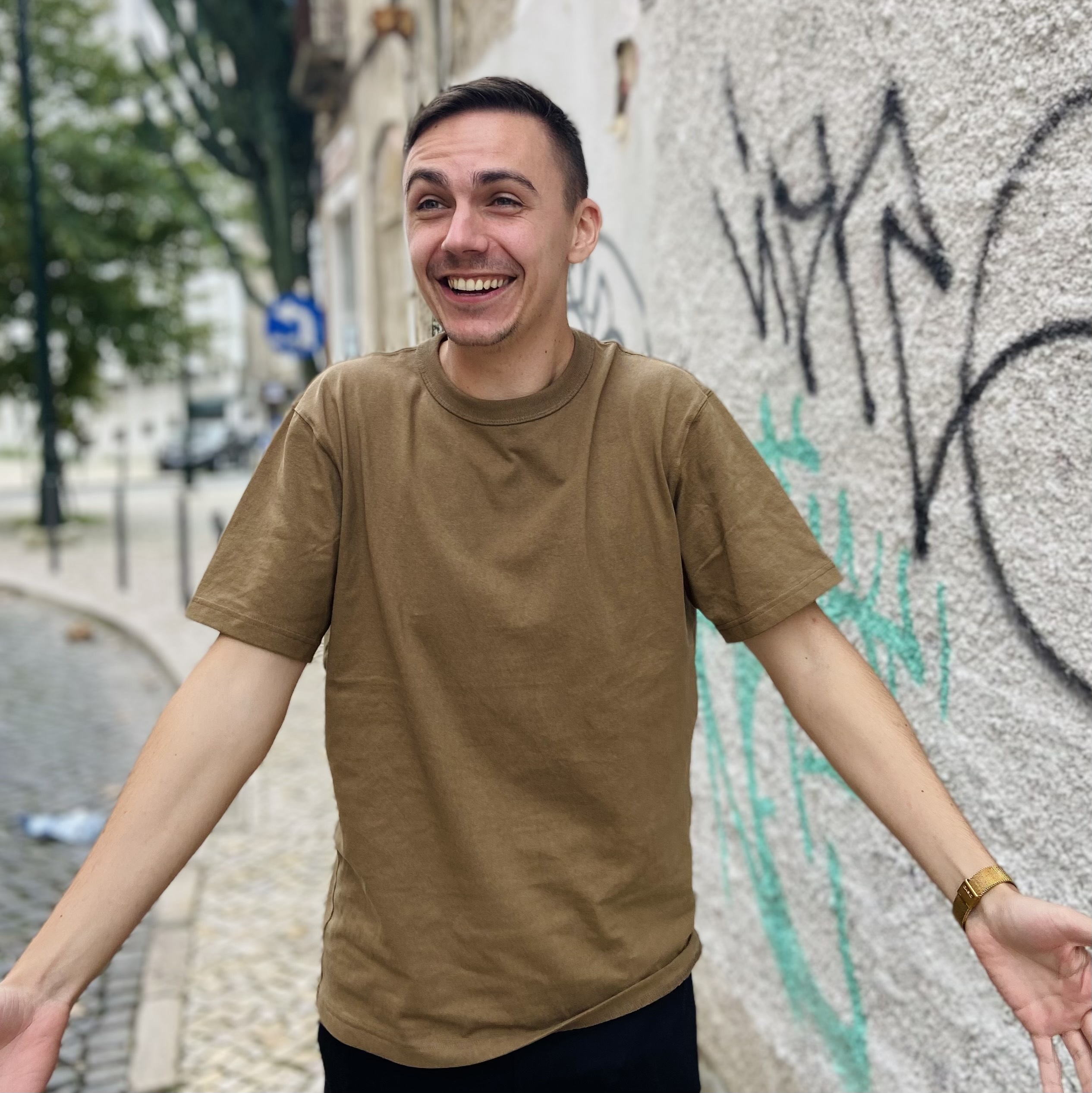 Like many other designers working from home during the pandemic, Pavels Lavrinovics, then a designer at RTÉ, realised there were both pros and cons to this new way of working. "It meant no commute, less expense, more time to myself and I found I was even more productive than ever. However, this quickly changed to a feeling of extreme monotony from not leaving the house and sleeping, working, and eating in the same room."
Realising that no commute meant not being tied to Dublin's sky-rocketing rents, Pavels and a colleague decided to work remotely from a more rural location—a house on a beach. "This was a game changer. I was living and working in a new place but the location wasn't determined by the job or commute time. It was determined by what I wanted to do. Two to four weeks turned into a year of travelling the west coast and working remotely."
Pavels decided to leave his job after five years at RTÉ, realising that working from one place felt incompatible with the new world the pandemic had created. He explains, "Where I should live being influenced by an employer seemed outdated after the Covid period." 
The pandemic gave people a chance to re-evaluate the kind of work structures they wanted to be part of. For Pavels, this translated into becoming a digital nomad. He now manages his own clients and currently works from Valencia, after briefly being based in Sydney. Looking beyond the wanderlust, Pavels recognises that freelance life has challenges of its own. "While politics can still be at play (depending on the client), the work is by no means slow and you constantly need to be developing to stay relevant." 
Pavels' transition from the corporate design life to a more nomadic one is something many designers are eyeing up, particularly as the world has opened back up to international travel. He explains how beneficial it is to connect with others in a similar situation, "During the first couple of months I was fortunate enough to get insights and advice from other people doing the same thing, some of whom I've met while abroad."
It's only in retrospect that people recognise how The Great Resignation applies to them. In doing so, designers have been able to foster new and strengthen old relationships with people who were also shown a different path by the pandemic, in their search for fulfilling work.
You can connect with Pavels on Behance.
Zoe Perrin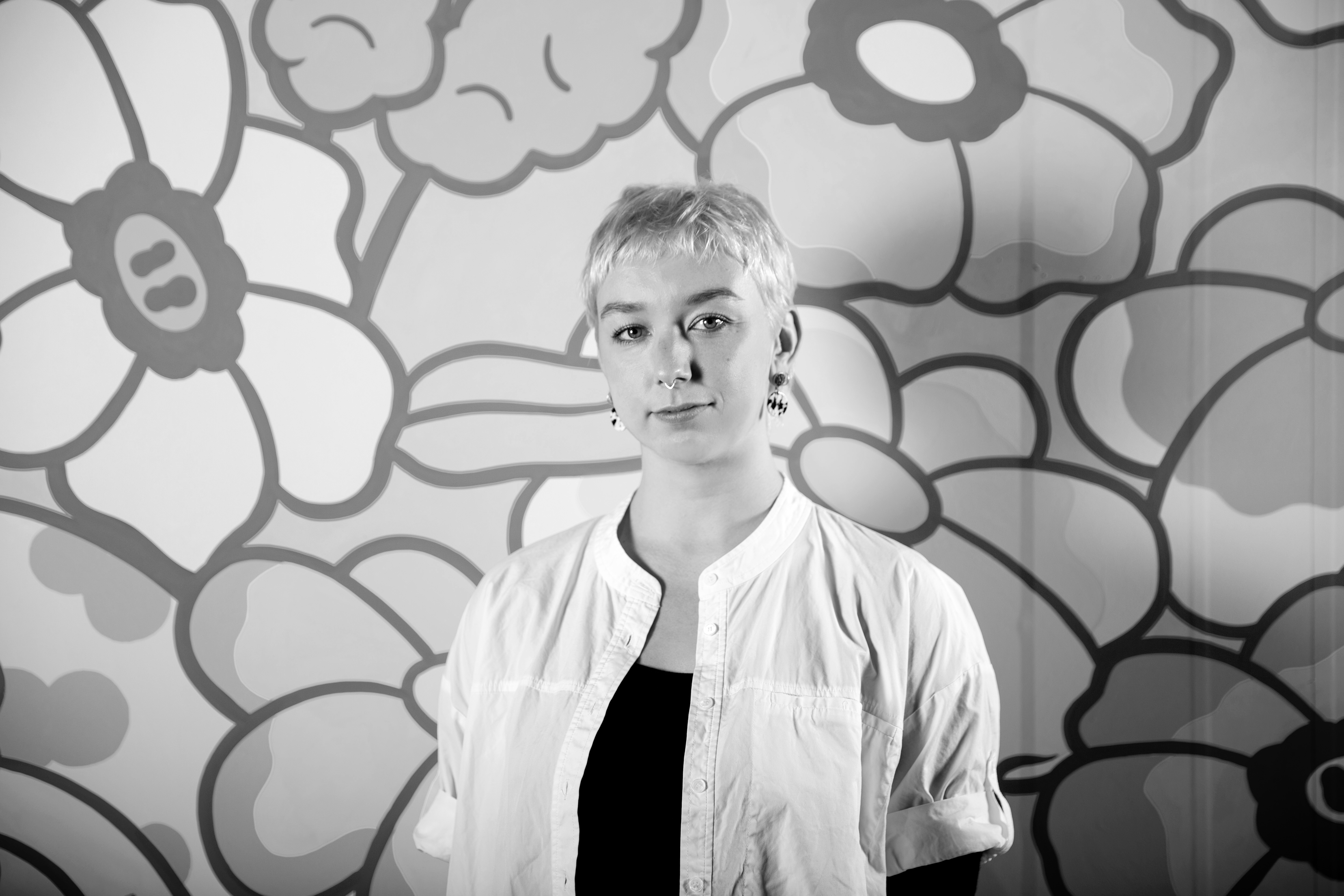 The impulse to start afresh, whether through a new job or a new country, was intensified by the pandemic and The Great Resignation. Like Pavels, art director Zoe Perrin jumped at the chance to move to the other side of the world. 
While her role hasn't changed, her move to Australia highlights how The Great Resignation affects other parts of life beyond employment. "It feels like many people were given the time and space to examine their lives under a microscope and question how they were spending it. Given time to question if where they worked, where they lived, or who they lived with was really what they wanted. And on a more pessimistic level, if the world is ending, is this really how we want to spend the end of it?"
Having previously worked at TBWA and Boys & Girls in Dublin, Zoe is now at Clemenger BBDO in Melbourne. "It was exciting and a little terrifying. The fear of leaving a great job without the guarantee of finding one on the other side of the world was nerve-wracking but I think, interestingly, the state of flux the whole job market (and world) was in made it feel less daunting. I felt like I was in a wave with others making a similar leap which was so encouraging."
In addition to recognising she wasn't alone in her tough decision-making, Zoe describes the need to reflect on how those challenging steps can eventually pay-off. "Appreciate how much all these steps would have meant to you a year or two ago. It can be easy to miss our successes in the rush of getting to them."
You can connect with Zoe on LinkedIn.
Grace Enemaku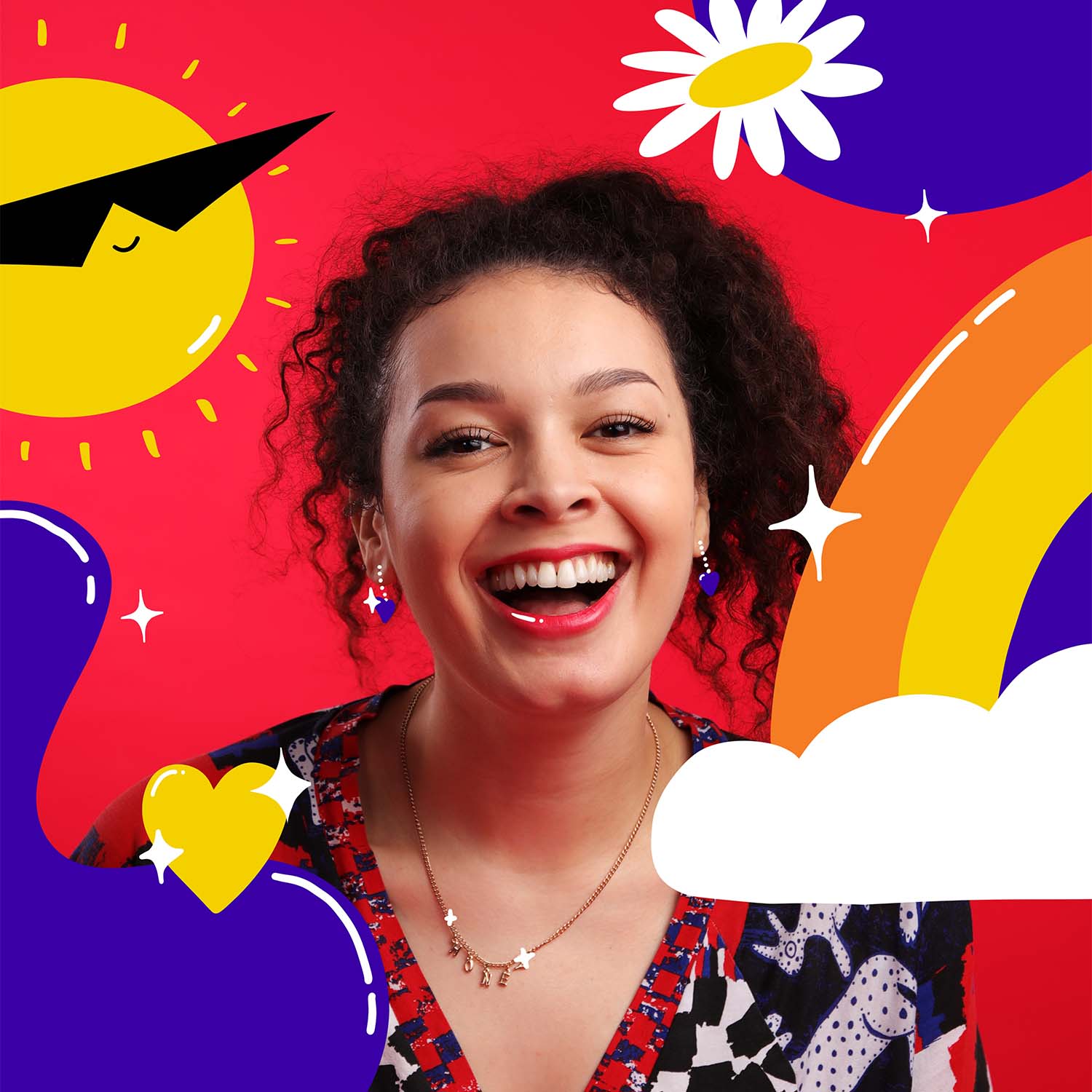 The desire to make a change also inspired multidisciplinary designer and illustrator Grace Enemaku, albeit in a different way. The murder of George Floyd by American police in 2020 led to a resurgence in the Black Lives Matter movement worldwide, and as a person of colour, Grace wondered how she and other designers in Ireland could get involved. Earlier this year, Fast Company reported that only 3% of American designers identify as black, despite African Americans making up 13% of the population. While this is an American statistic, it should be reason enough for Irish designers to question the make-up of their industry. 
For Grace, this way of thinking laid the foundation for what would become DesignOpp, a not-for-profit initiative championing diversity in Irish design so people of colour can fulfil their creative potential. "We felt so powerless and wanted to make a change. We didn't know what we could do as designers, especially from such a far away place as Ireland. But we could change how Black people are perceived in Ireland and create more opportunities for Black people and POC in our industry. So that's what me and the other two co-founders, Mic Chikanda and Greg Osborne, did!"
The Great Resignation and the pandemic at large sparked an entrepreneurial spirit amongst many. Aside from leaving jobs and moving countries, people created their own opportunities in spaces that the pandemic revealed could be improved. Grace sees in ways in which her work with DesignOpp speaks to how the 2020 world was reacting to adversity, "The extra time allowed people to think past just surviving the day-to-day and build the life they wanted, which included building up their portfolios and their communities."
Like Pavels and Zoe, Grace learned she wasn't alone in her thinking and sought the advice of others. "Don't try to do it all yourself. Collaboration is key to creating something long-lasting." She received support from Kim Mackenzie-Doyle and Charlotte Barker of the IDI, as DesignOpp learned from WhyDesign, a platform spotlighting women in design in Ireland. 
So far, DesignOpp has developed into a directory of more than fifty POC creatives across ten disciplines. For Grace, the initiative has benefited her in more ways than one. "Being part of DesignOpp has opened me up to new ways of thinking and given me the confidence to push the boundaries of my comfort zone and explore more creative fields."
You can connect with Grace on Instagram and Twitter. See DesignOpp for more.
Amy West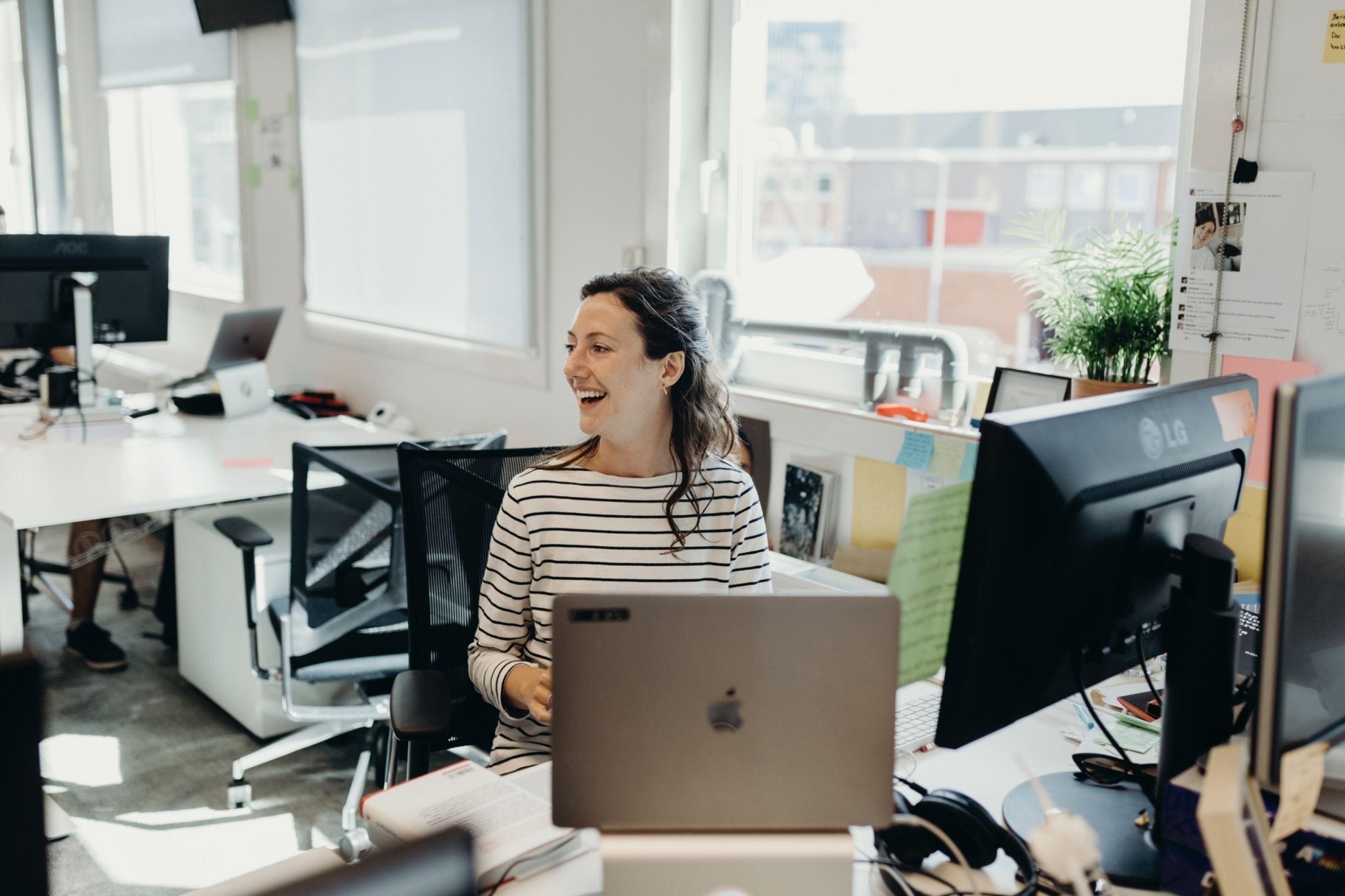 Finding a job that aligns better with how an individual views the world and practices their skills is another reason why some people decide to resign—or change—their position. Amy West recently joined Bakken & Baeck as a Product Strategist but when we asked her the difference between this work and that of when she held the title of "Designer" she exclaimed, "It's not that different at all. I ultimately do the same work as I always did, I've just found a 'title' that grants me the agency to ask
all
the questions. I am the type of designer who finds immense joy and pleasure in unpacking, understanding, and re-building a good brief rather than defining, outlining and creating a beautiful execution."
Sometimes a title can shoehorn people into a box that doesn't always fit or allow flexibility. Yet, designers have an amazing opportunity to shapeshift and navigate diverse paths throughout their careers because of their multidisciplinary skills and adaptability. And it doesn't mean you have to leave your employer to do that either. Amy worked at The Leprechaun Museum in Dublin, Web Summit, WeTransfer, and now Bakken & Baeck—all unique organisations. However, as Amy points out, "Each of these organisations might seem very different, but they're all congregations of great people, working together on interesting things."
According to her, "Any organisation has the potential to be a fun place to work if you put the work in to understand the organisation. Once you begin to understand it, you can start to dance with it, and experiment with improving/evolving or enhancing it, such that it can become a better organism overall, which in turn creates better, more interesting and progressive work for everyone to do as a result."
You can connect with Amy on LinkedIn.
Alan Doherty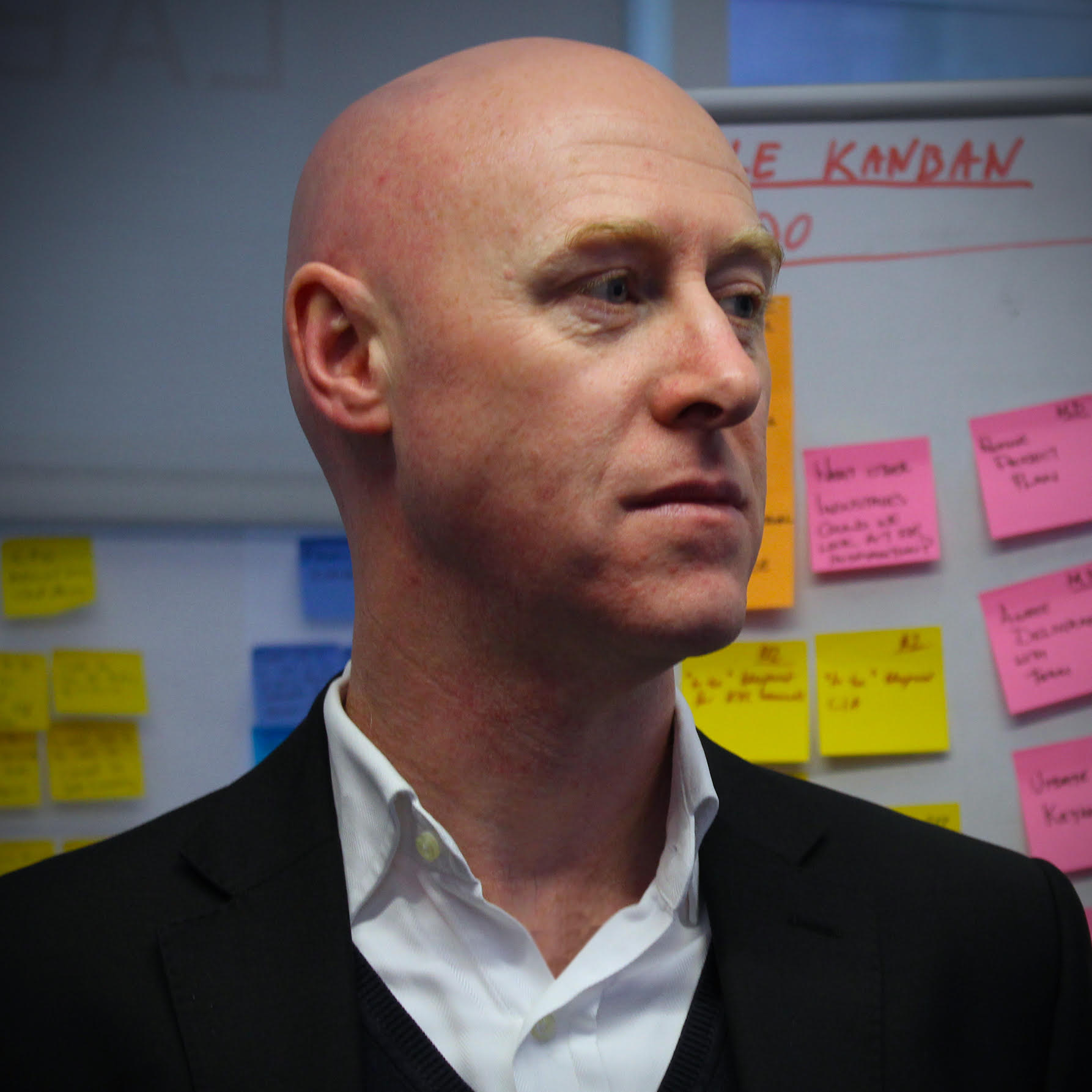 Like Amy and Pavels, Alan Doherty changed course to focus on work that aligned more closely with his interests and personal circumstances. Having previously worked at Citibank in Dublin, Alan decided to leave his role in financial services innovation to work exclusively in sustainability innovation. For Alan, this shift was "very much a personal decision, a confluence of internal things, ambitions to work on more meaningful projects, family and life events, and obviously the pandemic."
Always drawn to working in the innovation space, it was during the pandemic that Alan deepened his interest in sustainability. "Going from the purely functional/design aspects of sustainability in terms of products and services, you quickly find yourself getting into much broader questions like supply chains, globalisation, and ultimately, to the economic models that make the world run the way it does today."
Over the years, Alan has come to see design as "a sort of meta-skill or superpower" and with a varied career behind him, he appreciates design as a way not only to "make a product or service look better" but to also define the business context and business model in which a product or service can exist. He describes himself as someone who "likes making change and helping others make change", and believes that if "design thinking (small d, small t!) can be leveraged as a means to explore strategy, then designers can move up the value chain and massively scale up the impact of regenerative design."
His career journey was "decidedly non-linear" and for him, he "wouldn't have it any other way". When we asked him to share some words of wisdom for designers starting their careers,  or those looking to make a change, he responded with an optimistic call to action, "If you really want to make an impact as a designer, try not to stay in your box—and if people put you in a box try to enlarge the box as much as possible! Design is a way of looking at the world with an eye to changing it, so try to focus on the big picture as much as possible, even when you haven't been given explicit permission to do so. It may not be your job title, but you may have the best toolkit in the room."
You can connect with Alan on LinkedIn.
—
About the writers
Conor Foran is a creative practitioner based in London working in the design, academic and disability spheres.
Lara Hanlon is a food systems strategist, designer, and educator. She is the lead commissioner for 100 Archive articles.
—