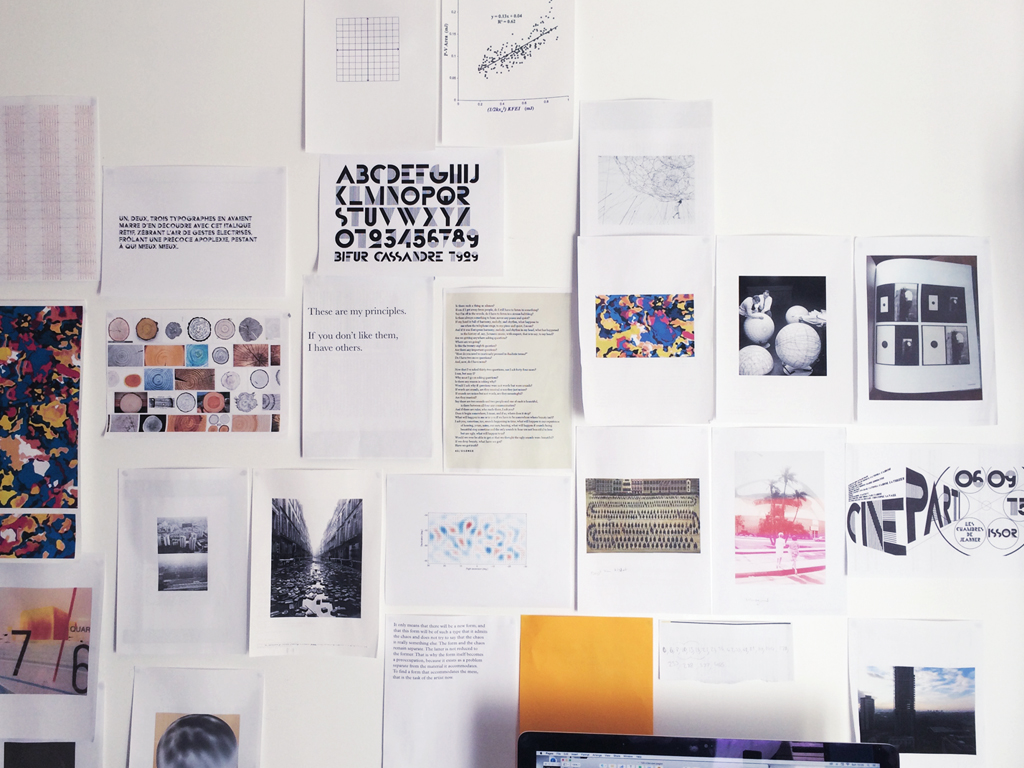 What's your background? How did you get to where you are?
I first studied at IADT where my ideas about graphic design were shaped directly from the outset by many teachers including David Smith, Ger Fox and Linda King, not to mention my classmates. I freelanced for a year from my bedroom in North Strand after graduation, working mostly on cultural projects, before moving to London to do an MA at Central Saint Martins where I studied mostly under Paulus Dreibholz (typography) and Ken Hollings (critical theory), amidst a highly international mix of students. This was during the economic crash of 2007/8, after which the message from home was: 'Don't come back, there's nothing here for you!', and many friends were soon having difficulty finding work or were being made redundant, so I decided to stay in London and have been here ever since, working as a graphic designer and teaching at university.
How would you define your role / practice right now?
For about the last five years, my work has been divided between graphic design, teaching and research/writing, with each activity taking up more or less of the share depending on the time of year and the nature of projects happening. Perhaps two of the most formative roles within all of this have been working as a lecturer in Contextual and Theoretical Studies at London College of Communication, and as a designer at Pony Ltd., where I worked under Niall Sweeney and Nigel Truswell on and off for about two and a half years. But I see myself as working within design in a fairly broad sense, and try not to dwell too much on the question of 'who' or 'what' I am professionally, but rather let suitable opportunities guide my path, whilst keeping an eye out to make sure it's all moving in a direction that I'm comfortable with.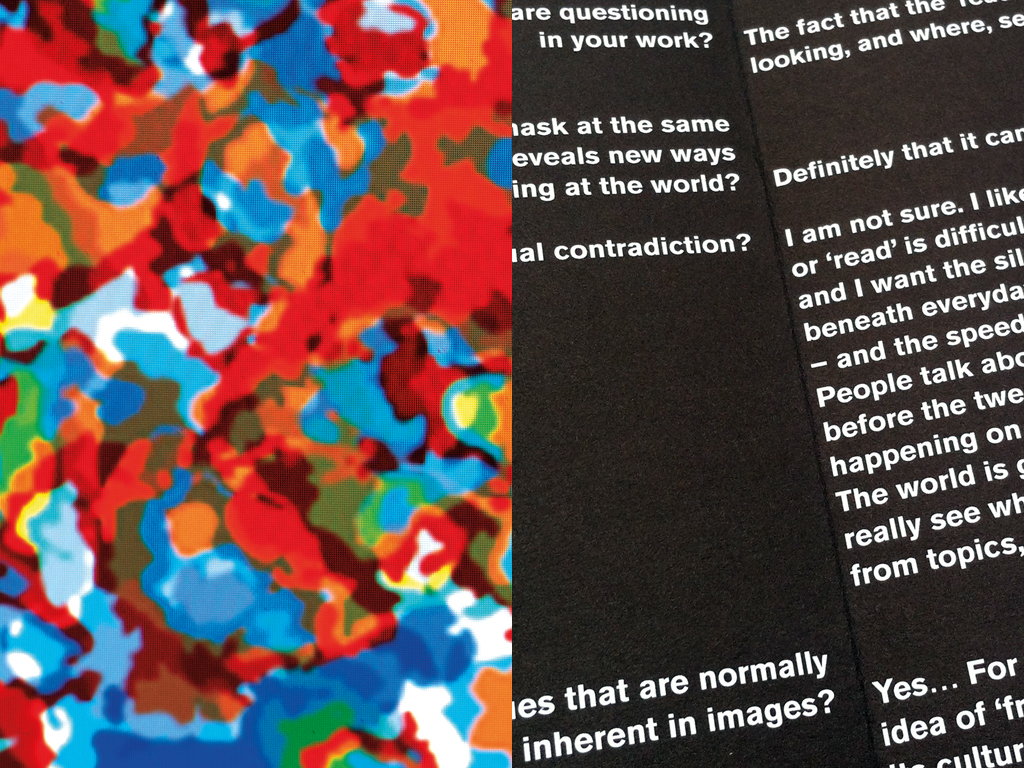 Do you think that definition will change?
Work from one area often seems to generate more work in the same area, so it wouldn't be hard to imagine someday that the balance between activities will shift, but I'm trying to stave that off for as long as possible – it's the intersections between various aspects of the work that have become the most interesting thing for me, they stimulate one another quite productively. Generally speaking though, I suspect that there are many of us whose ideas about the profession of graphic design are constantly developing, and as such, I think it's healthy to view one's role as designer from a reasonably flexible perspective – not with some awful adapt-to-the-market-or-perish mentality, but just in the sense that graphic design only exists in relation to its subject matter and the technology that supports it, and if these things are in a constant state of flux, then the working definitions of what we do as graphic designers will always be changing. For now I'd be happy to keep my own definition as vague as something like 'A professional interest in words and images', and maybe that's even too specific!
What do you set out to do with your work?
Beyond trying to maintain a sense of personal enjoyment and stimulation, the primary aim – whether designing, teaching or writing – is always simply to make and do work that is useful, and that has a constructive impact on the environments it appears in. I believe that we all have an opportunity to make a contribution to society through the work that we do, and we should attempt to form a clear view on what the nature of this contribution is. Making work is enjoyable of course, but it's what happens to the work after it goes out into the world that is the most important thing – away from designers and the design press, or websites like this. But this can be frustrating too, because in reality it is often very difficult to accurately measure effect or contribution – with regards both practicing graphic design and teaching too – we only catch glimpses of the effects of our work a lot of the time.
What's your motivation?
After consistently being disappointed that none of the pieces of work that I was producing were 'definitive' designs for me, I came to the realisation that the only sensible goal is to develop some sort of consistency in output over time, where all of the work adds up to something when it is considered together. I think that this is a defining feature of many of my favourite artists and designers – individual works are not necessarily that important on their own, but when you look at each body of work together, it all starts to resonate (sort of like those albums where there isn't a standout track, but the entire set creates a particular atmosphere). It's only history books that single out individual works anyway, they are not produced individually like that in anyone's real lived experience – I think that it's important then too to understand your own output in the same context, as an evolving body of work, connected to your own life and developing with it.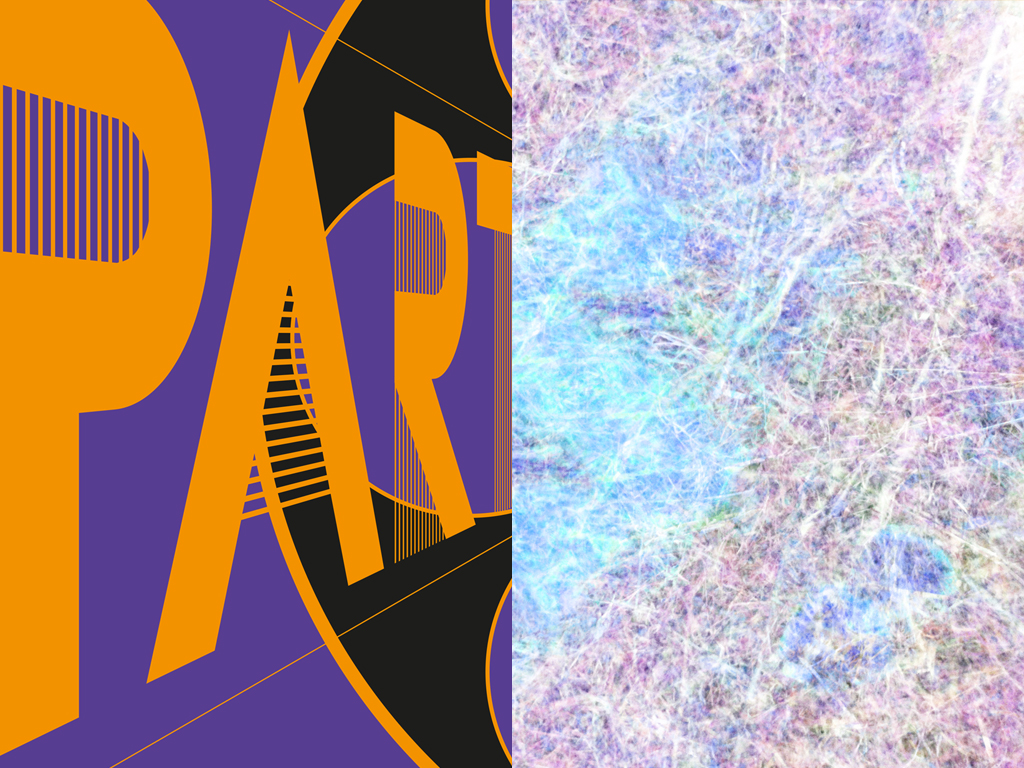 What values do you try and instil in your work?
From the perspective of the work itself, I hope that it communicates its subject matter in a manner that is appropriate/meaningful and visually engaging. From the perspective of someone practicing design, I think that's it's important to get along well with everyone involved in the process of making the work, to have fun working with each other, and to have shared aims about what you are trying to achieve together.
What are the areas you work in?
My own design work tends to be arts/culture related a lot of the time, but this is only partly a strategy on my behalf. I'd be happy to work on other kinds of projects in the future too, and have the feeling that the arts is reasonably well served by the design industry anyway, or at least gets enough attention from it. There are other areas that, relatively speaking, might stand to benefit a lot more (such as education, for example, which I am already involved with, or other socially engaged work), and I'd be interested in exploring them further in the future. Work at Pony was often arts based too, but then sometimes included more commercial work for corporations and businesses too. At LCC I teach on the academic component of different design courses, with a special focus on graphic design/typography history and critical theory.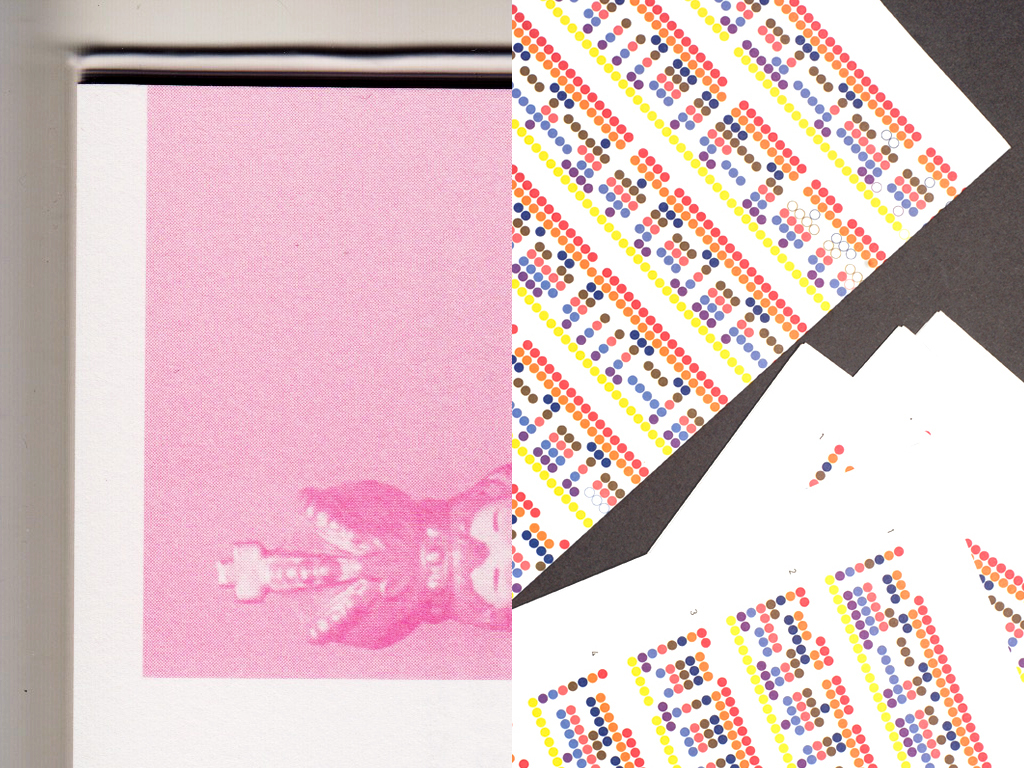 How many projects do you undertake a year?
This could really vary. Teaching takes up so much time sometimes that there isn't that much time left for practice, but there are other times where I've got a better balance going on between different kinds of work. The summer 'holidays' are usually quite productive for design practice.
How long are your timelines?
Anything from a couple of days to half a year, or longer in some cases.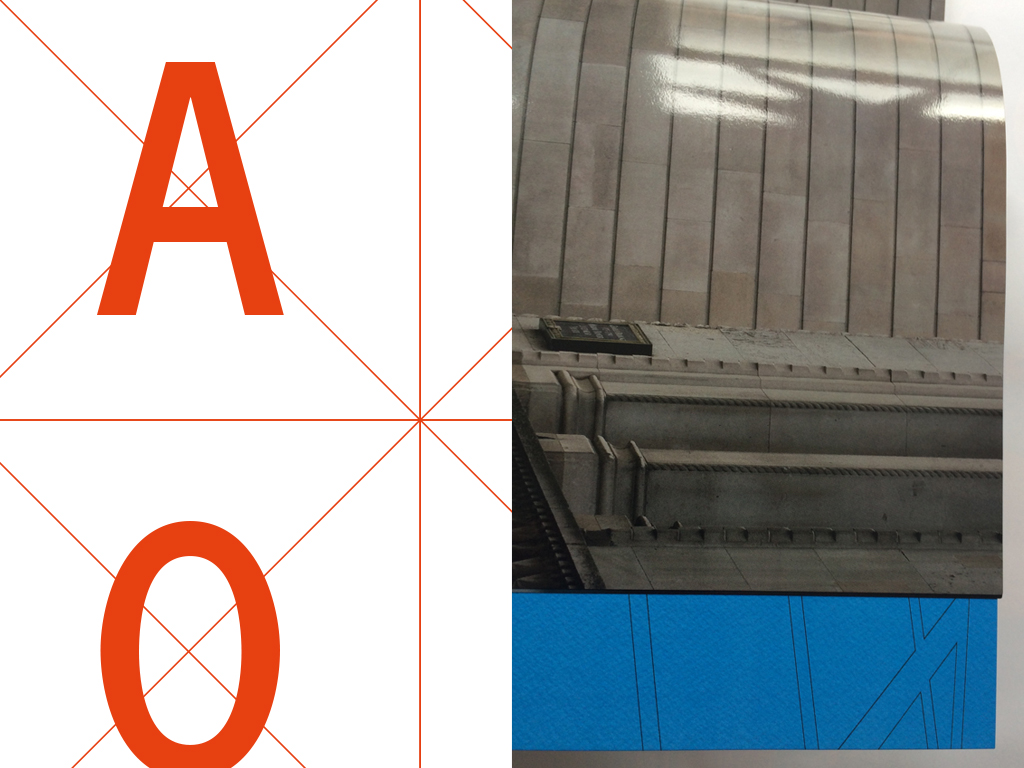 Can you give an indication of the budgets you work with?
Again, this can be quite varied, and depends on the work. Quite often the budgets for cultural projects are small, but sometimes these are the most rewarding to work on, when there is more flexibility in terms of the input you can have (though it would probably be a romanticisation to say that this is always the case).
Can you give us a sense of what your working week would be like?
During term time, teaching takes up about two or three days a week, maybe more if there is essay-marking to do, which usually happens around three or four times a year. This last year was quite busy, as I was teaching at LCC, working at Pony, and often doing other freelance and writing work on the evenings and weekends. But I'm hoping to establish a more comfortable rhythm next year, as it's no fun being knackered all the time, and the work suffers ultimately.
What type of outputs/outcomes do you deliver?
Mostly print related outcomes – books, programmes, posters, music artwork, some identity work, and occasionally some screen-based projects, such as websites.
Do the people you work with understand what you do / understand the value?
Most of the work that I'm involved with comes through word-of-mouth, and I hope that this is because clients understand what I do and what its value is (but then 'value' is not a quality that can be measured objectively, and we all probably believe that our work has values that, in reality, are not obvious to anyone else). On the other hand, this question seems to imply that non-designers might not generally understand what designers do? I believe that if you listen to a client's ideas, and explain properly what your own responses are based on, then they are usually receptive and open to trying things out. If there is an issue where designers feel like their work is not being understood, they could consider why this might be the case – for example, in recent years, there has been a silly fetishisation of the designer as 'creative', as if designers (or artists/musicians etc.) are the only ones around with an imagination! The industry seems more than happy to endorse this sort of mythologising, but this stance, as well as being stupid, is in fact self-defeating, because of the implied distinction it constructs between those are seen to be 'creative', and the rest of 'non-creatives' who make up the world – who then feel excluded from design and assume they could never understand the apparently mysterious process involved in making it, and are thus probably less likely to support any of the more progressive (even creative!) ideas that designers might wish to pursue. I think that designers need to open more dialogue with other parts of society if they want others to understand properly what it is that they can contribute, rather than just hanging out with each other all the time, congratulating themselves on how 'creative' they are. For example, it would be great to see to see more (or any?) scientists, politicians, economists, social workers, engineers, philosophers etc., being invited to speak at or attend graphic design conferences, and vice versa.
What do you consider a successful project to be?
I once met someone who told me that they went to an event that I had designed posters for, purely because the designs had made them curious about the event, and it struck me of how uncommon it is to actually have this kind of feedback – not offered as a compliment necessarily (usually from other designers saying 'that's nice!'), but as evidence that the work has had a measurable, if small, impact out on the street. Was this project a success? Both the client and I were happy with the design, and it seems that the posters achieved our aim of promoting the event and communicating the subject matter, which could all be deemed successful, but then again, I didn't get paid vey much for that job, so perhaps it wasn't a complete success! It's difficult to discuss this question hypothetically because really, there could be any number of reasons that a project might be considered successful within its own specific context.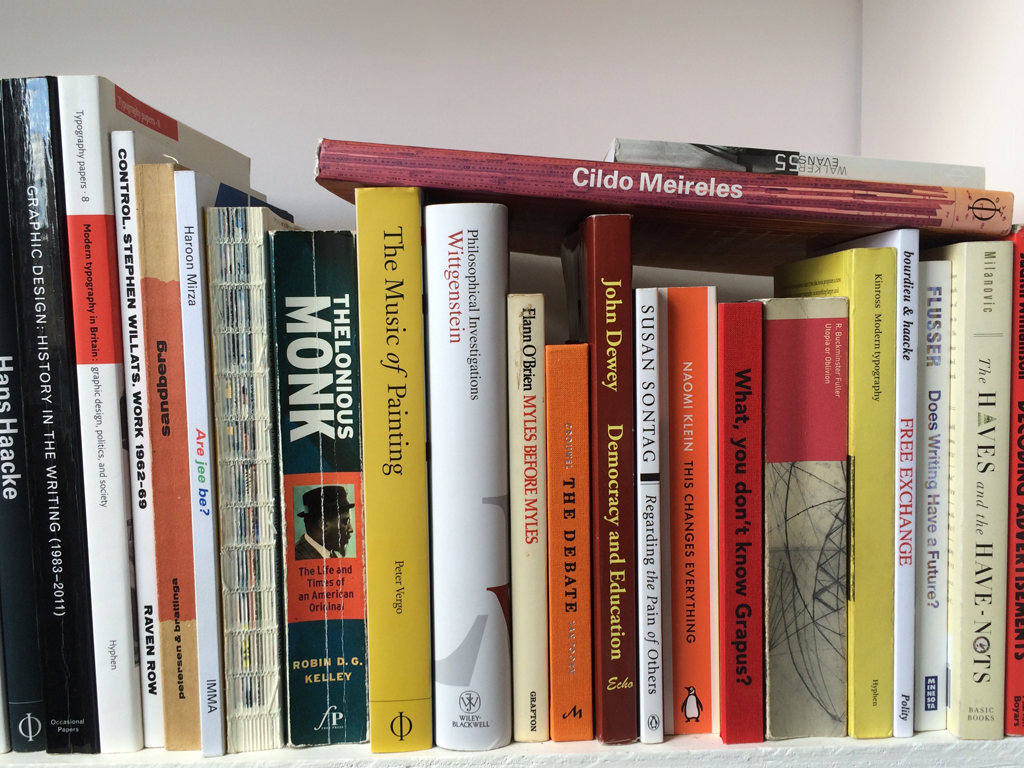 What do you feel is the impact of what you do?
The work that I do is quite diverse, and so has consequently diverse impacts. But as I mentioned, you often only glimpse these impacts – for example, that person attending the event, or a student emailing to say that a particular tutorial or lecture was helpful, but these are individual responses to work that is usually delivered to larger audiences, they don't give a sense of what the broader impact is. As with the majority of graphic design, my work is mass produced and dispersed around the environment, where it interacts with society in many different ways – every copy produced has the potential to stimulate a different reaction in someone, and we rarely witness the full range of these responses ourselves. I think that this reinforces the importance of applying plenty of self-criticism to your own work – in the end, you are the person who most fully understands the totality of the work and ideas that you involved in, the more that you have properly scrutinised what it is you are doing, the better chance these varied impacts will have of being positive.
What's the most important thing to get right in order to do your job properly?
It's difficult to isolate one thing, but it's important to have time to research and absorb content properly in order to get a feeling for it, so that you can develop a relationship with the subject matter around which to build your responses. But this is perhaps more of an ideal than anything, in practice unfortunately, there's often plenty of placeholder copy and images to be dealt with first! I like to have enough time to leave working drafts up on the wall for a few weeks before finishing them off. If they still feel right after a while, once you have lived with them, then you usually know you're on the right track.