What's your background? How did you get to where you are?
If I had to tweet the answer I'd say: "Worked really hard, always asked questions and desperately tried to keep the standards high."
But since you asked:
I grew up in a pretty creative family, so I don't think I even had a choice in what I was going to do. Not that I was forced to be a designer, but it was what I was exposed to so it was a very natural move.
I was very fortunate that in college (IADT, Vis Com and Digital Media) I had a few amazing teachers and mentors, some of the best in the industry and maybe just as influentially they weren't opposed to pushing me when needed.
Straight out of college in 2003 I got a job working under Martin Gaffney and Jason Delahunty at Designworks. They really nurtured and trusted me and gave me the opportunity to be an integral part of some great projects. Not to mention the talent that surrounded me. It sounds cheesy but it was inspirational. I think that type of environment is one of the best starts a young designer can get and I'm very grateful for it.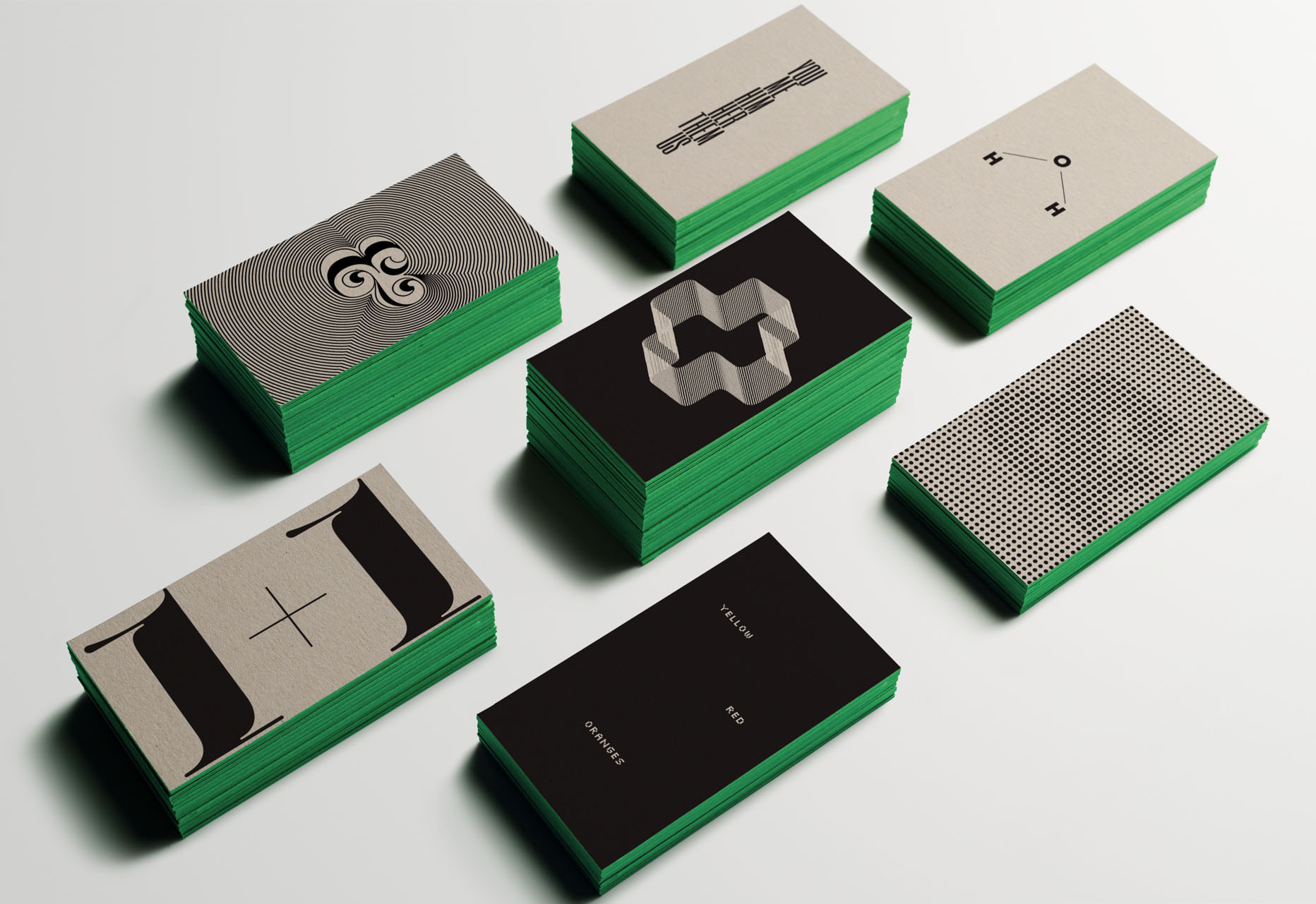 I moved to New York in 2006 after (falling in love with my now husband!) getting a senior position under CD's Bonnie Seigler and Emily Oberman at Number 17 (now at 8 ½ and Pentagram). It was a real learning curve, both from an industrial perspective and a cultural one. I think I went into shock a little bit. I stuck it out for a year but it just wasn't the studio for me. I landed a design director role at Sequel Studio, working on accounts like Comcast, Merrill Lynch, CA technologies and Nonesuch Records. Although I was able to work on some of their smaller, more creative projects, it was very corporate and mostly financial. They had some large accounts—I remember one particular client had a 400k budget for internal facing photography. Now that seems more normal but at that stage in my career I had never heard of such things. The job gave me an insight into branding on a completely new level. I was there a year or so when the economy crashed in 2008. The budgets disappeared, as did my job. It was pretty tough in New York (as it was everywhere). No one was hiring and studios were closing all over town.
Fortunately I had met some cool people in the previous two years who kindly recommended me to people they knew. I also went looking for clients. After snagging one or two small jobs, I decided to do my own thing, found a small studio space in Dumbo, Brooklyn and set up Together We Create. Slowly but surely the economy started to pick up and so did my client list. I also managed to subsidise with freelance work when things were a little quiet. Freelancing has proven to be instrumental in the development of the studio. Although as a freelancer you often don't get to see a project to fruition, which can be frustrating, you gain real varied experiences and a look into how different companies do business, tackle design challenges and get stuff made. I have been at some great agencies; Mother NY, Anomaly, and Yard amongst them, and from each one I've learnt something new and invaluable.
Since 2008, there have been financial ups and downs, some projects I'd like to forget about and others I celebrate but in general it's been great and luckily the business has always come.
We are starting to collaborate more with Irish organisations, which has been really interesting, and a client base we want to continue developing. Last year we took on a naming, identity and rollout project for a new development at 65 St Stephens Green - LXV. The project has been deemed to be a great success, including by a passer by who felt a compulsion to tell our photographer how much they "appreciated how it brightened up that corner," an experience I'm delighted we had a role in.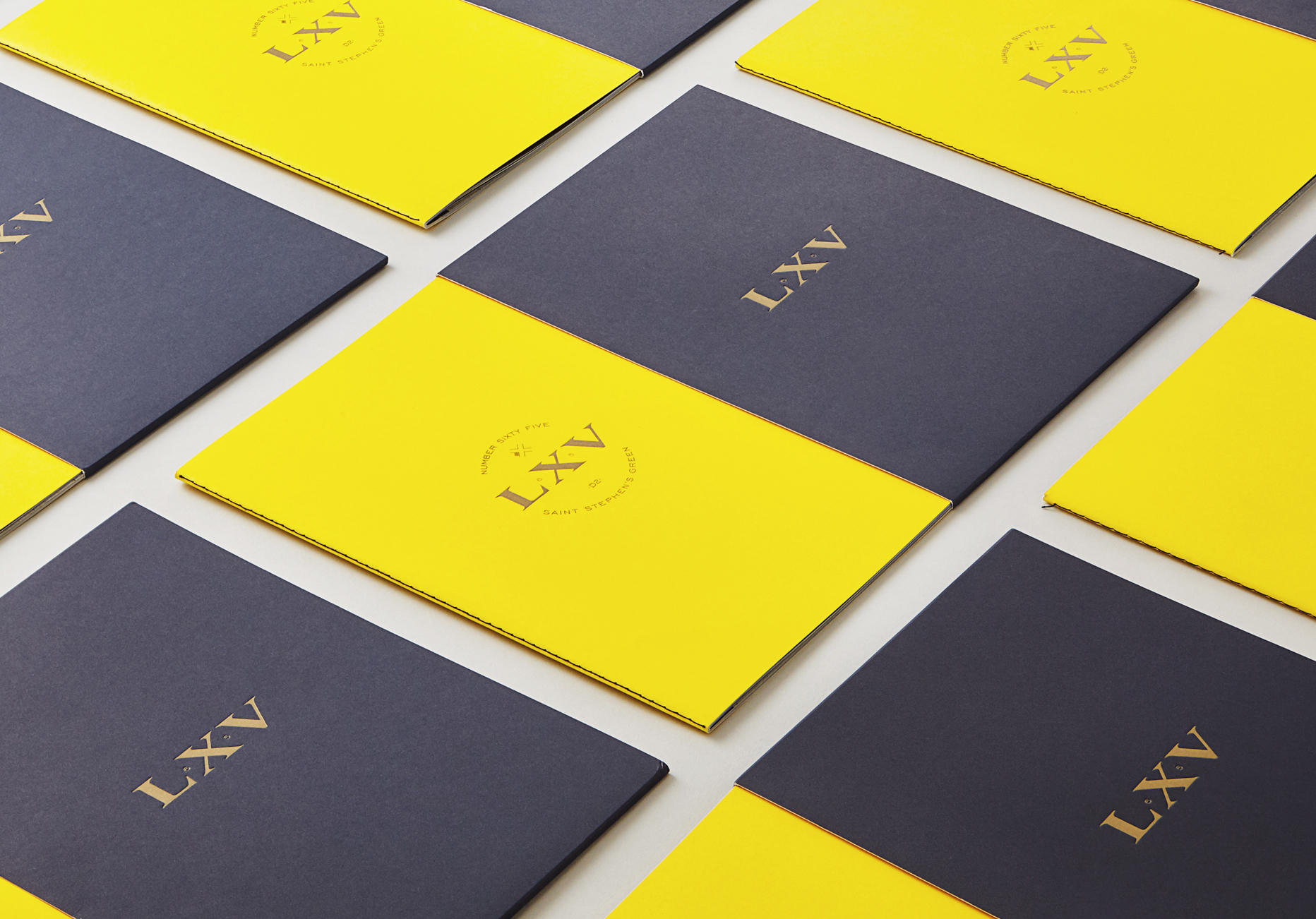 We have always dabbled in self-generated projects and we are now starting to create pieces that are destined for market (but not client-led), so I'm excited for the future.
How would you define your role / practice right now?
Together We Create is creative branding and packaging studio. We forge partnerships with our clients to genuinely tell their story empowering them to connect and prosper in the collaborative world we live in.
The needs of our clients have become more sophisticated. They are coming to us for more than a logo, identity, or packaging solution. They are looking for true collaboration to help tell their story holistically and give their audiences a real reason to care and stay caring for the long haul. A strategic approach to content generation, messaging and social now come hand in hand with the more traditional outputs we have seen in the past.
We are small but nimble and have the ability to very quickly scale up or down according to the studio's needs. Luckily we have cultivated great relationships with a brilliant group of creative and strategic partners we can call on when needed. We love when we have the need for specialisation, like illustration, animation, web development, etc. as it means that not only do we get to collaborate and learn a little, but because we get to support friends and community and share the wealth.
I sometimes think it would be great if I could just say I'm a designer, art director or creative director but I think I'm all of the above, not to mention project manager, client liaison, new business lead, writer, etc. 'Jack of all trades, master of some' may be a more realistic description.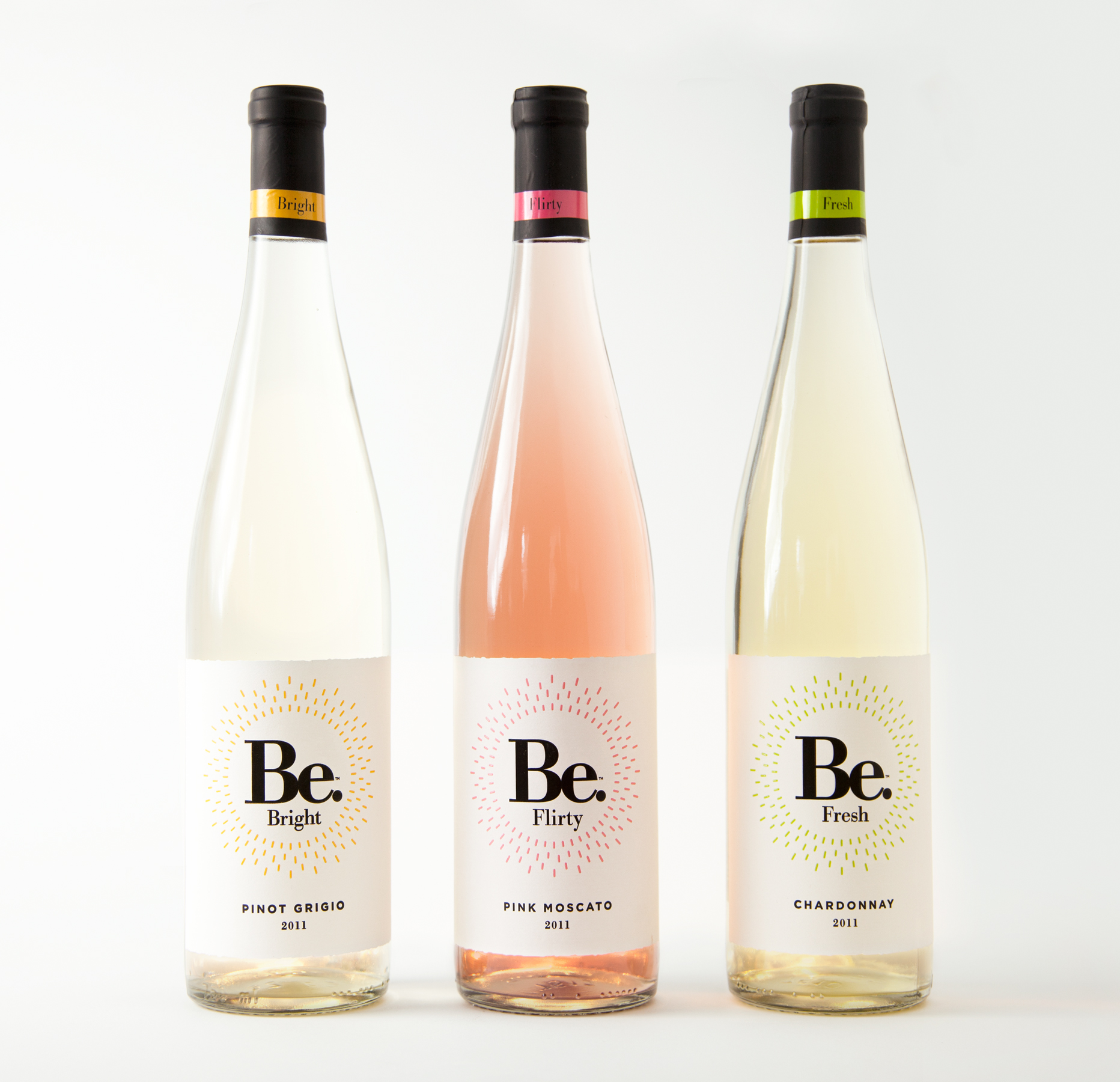 Do you think that definition will change?
Yes, possibly. We have lots of plans for the coming year, so change is on the way. I'll keep you posted on this one.
What do you set out to do with your work?
I think it's a given that we want to create conceptually and visually strong and meaningful work realised on the appropriate platforms but, as clichéd as it sounds we set out to solve a problem. That problem can come in many shapes or forms, but ultimately we have a responsibility to work in the real world, simplifying the complex, making our clients' and their audiences' lives a tiny bit easier.
What's your motivation?
It is definitely more a 'resistance is futile' kind of thing. Every project is a carrot, a big creatively enticing carrot. The potential to work on something great, grow the business, keep our clients moving onward and upward, learn something new, innovate, use a method/format/platform we haven't used before, boost our egos—the list goes on. Personally I have what I call a "creative itch" a compulsion not just to create, but also to investigate. It's a beautiful curse and a driving force.
There are projects that we undertake that are purely motivated by curiosity. Somehow they just won't leave our brains until they are properly investigated. A great example of this is the 'Saturday' animation. It was a slow burner to begin with, but it kept coming back. Once we started to produce the characters and build the set, we knew it was going to be good and that was motivation in itself. The project took on its own momentum and everyone involved just perpetuated that. The payoff was a few awards, a shout-out from Creative Review and a featured spot in the Guardian just before the FA Cup. Not a bad outcome from a "what if?"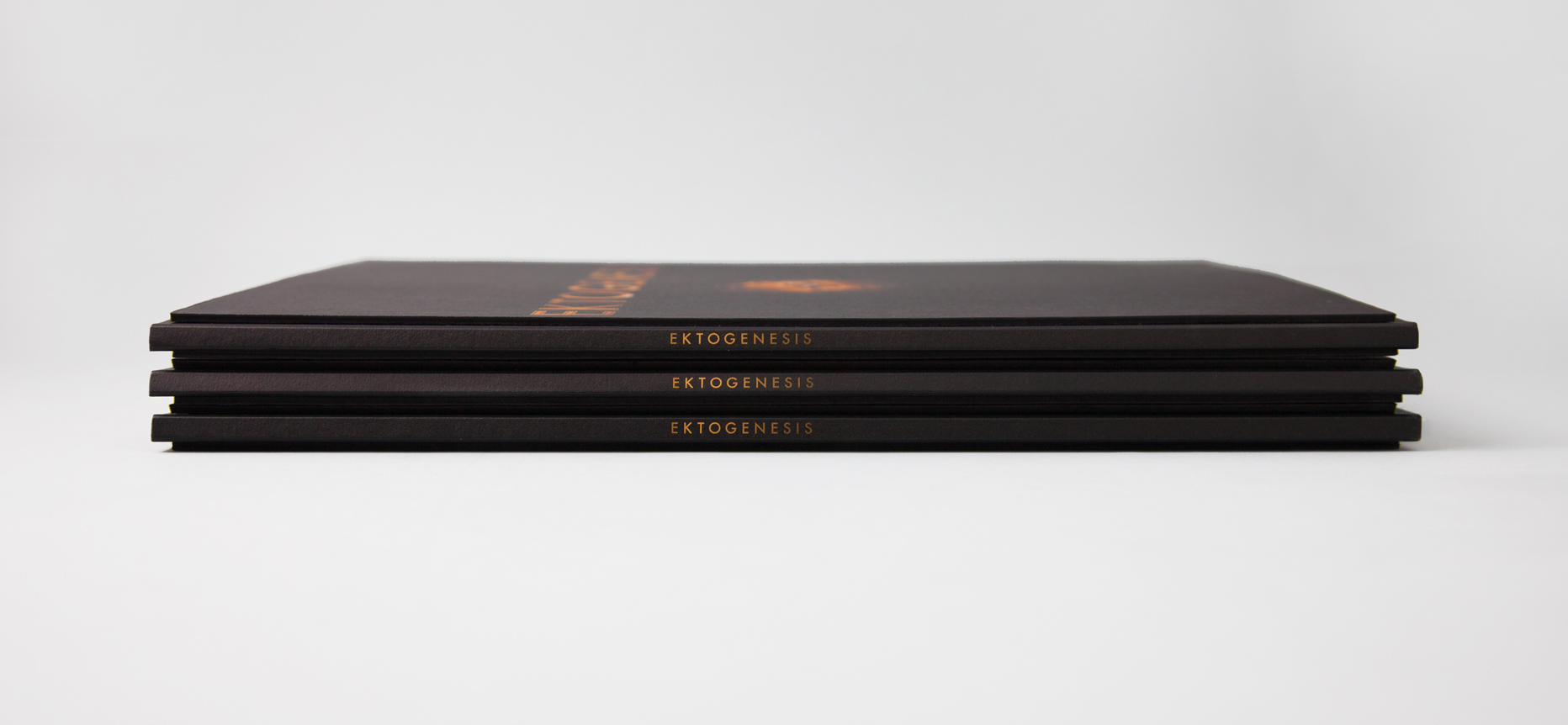 What values do you try and instill in your work?
I say "keep the work conceptual, authentic and crafted."
What is the main focus of your practice?
I think we are pretty polyamorous when it comes to what we do and whom we do it with. That being said, we do a lot of identity and packaging work with scopes that range from a logo to a full rollout from strategy and naming, through all traditional touch points, web, social, messaging and content creation. As I mentioned before we are starting to focus on self-generated projects. They are generally product based and that feels really exciting. Anything is possible.
What are the areas you work in?
We have clients from all sectors. Government and non-profit, real estate, entertainment, beauty, cultural institutions... For me, it's important to be a generalist – to be curious about different industries and mindsets.
We also love working in the startup world. It gives us an opportunity to get in on the ground and really partner in the direction that business will take.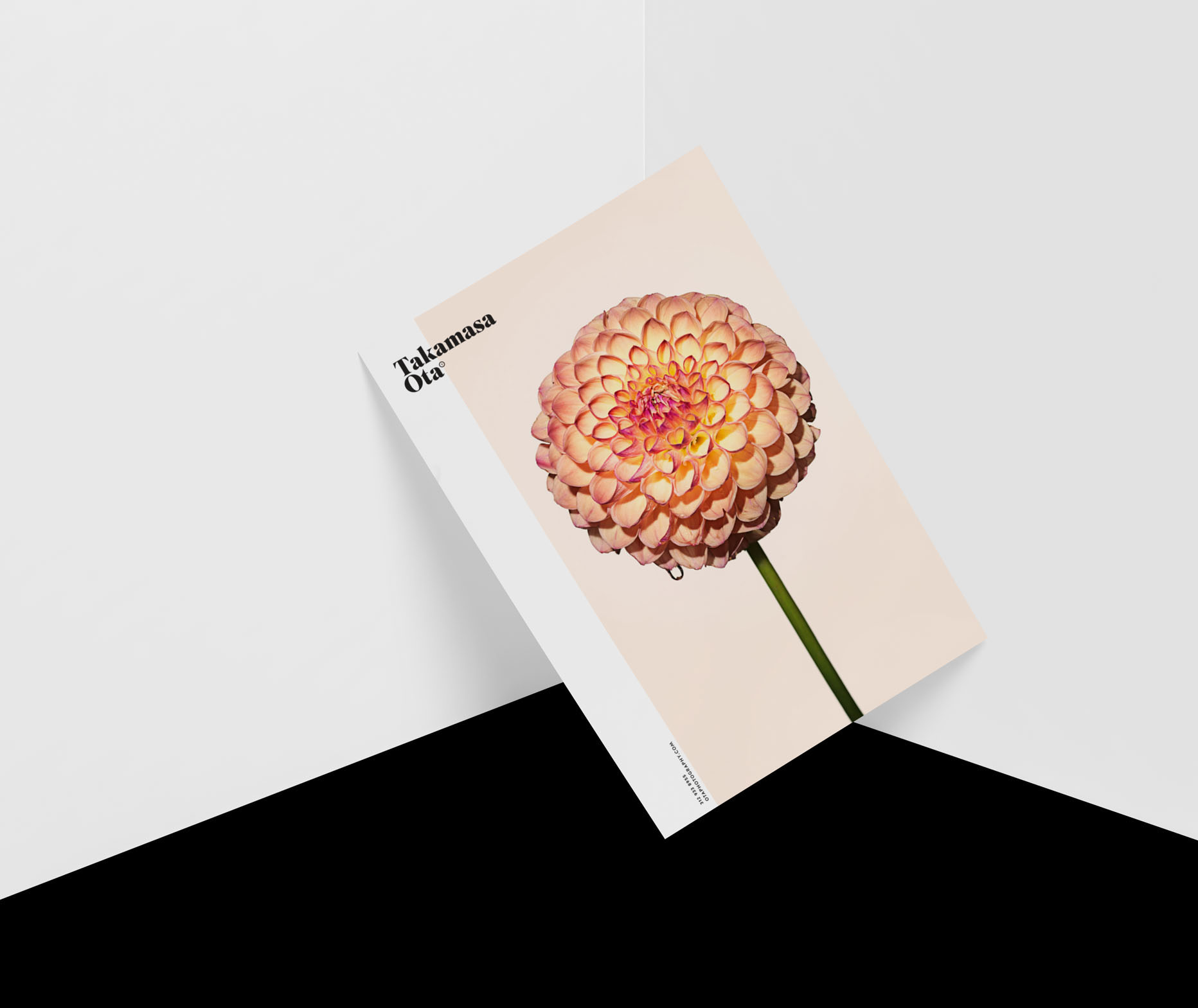 What is the scale of your projects?
Like timeframes and budget this varies a lot. Is it cheating if I refer you to those two questions to answer this?
How many projects do you undertake a year?
I'd say 1-2 large projects and about 8-10 decent mid sized projects with lots of little projects throughout the year. We are fortunate to have some long-term clients and for them we often do little bits and bobs.
How long are your timelines?
Besides the little things I mentioned above, I'd say anywhere from one month to a year, because the size and scale of a projects vary greatly so do our timelines. There are many factors that could stretch or contract the timeline of what appear to be similar projects. For instance, an identity project with a small number of stakeholders may have a shorter timeline than that of a client with many stakeholders and levels of decision makers. We've had packaging projects that have gone into testing for long periods of time and others that needed to go to China for production right away. It just depends. I do try to run a tight ship for everyone involved. When a job loses momentum it can become a real drag on resources and when enthusiasm dwindles it can have an effect on the project.
To give one example that may help answer the previous few questions:
The re-brand of jewelry company, Juvi, would be considered a small-to-medium-sized project for us. There are a few reasons why:
They are a reasonably small company. This doesn't always translate to a small project but a lot of the time it does.
There were only two stakeholders who were very aligned in thinking, which translated to less work getting co-ordinated feedback and final decisions to be made.
The final outputs were limited to: Identity (logotype, monogram, color, typography, pattern etc.), copywriting, brand imagery, Packaging, POS, in-store display recommendations and website look and feel.
The timeline for that project was about 8 months from start to finish. Discovery, design, realization and refinement took 12 weeks give or take; this also included a day shoot in Brittas Bay. All packaging was produced in China via an Irish agent. Sampling took 10 weeks with production and final delivery 14 weeks.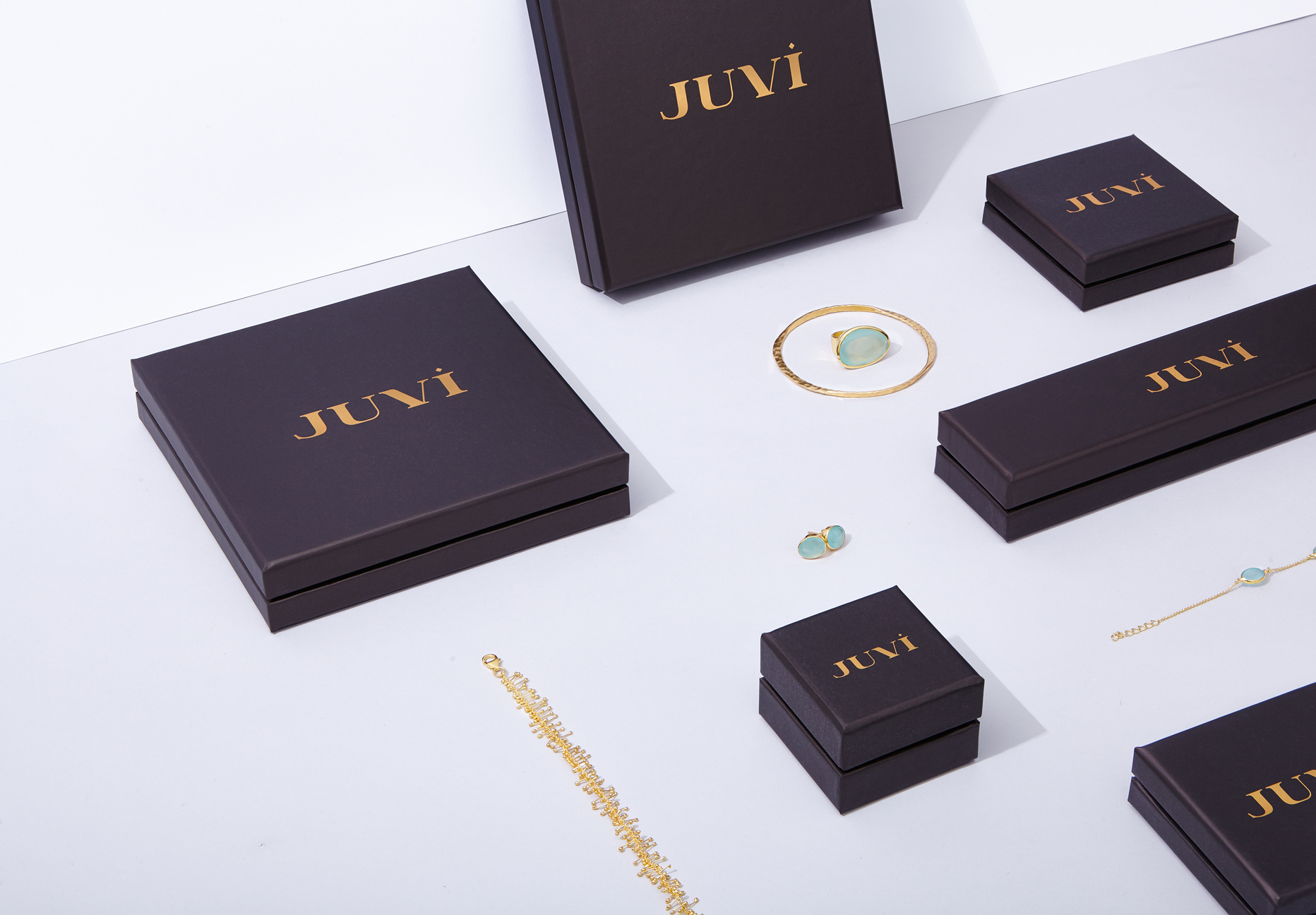 Can you give an indication of the budgets you work with?
Budgets can range anywhere from $5k to the low six figures. The projects on the larger side would generally encompass implementation and 3rd party costs. That's not something we take on that often but it does happen from time to time.
Can you give us a sense of what your working week would be like?
I feel very strongly about a work-life balance and I'm pretty hard on myself about getting things done within their allotted timeframes, not just to leave work but because each project has an operating budget that needs to be observed. Of course I'd work through the night if it was required but in general I try to stick to slightly generous office hours. I think finding the most efficient way of doing something plays an important role in maintaining decent hours.
Every week is different depending on what's in the studio but to give a rough idea: Monday is usually spent reviewing schedules, returning emails, contacting clients, reviewing budgets. Tuesday through Friday is generally spent designing, reviewing, briefing, writing proposals, presenting, etc. I also use Friday as a good day to start thinking about new projects. I find ideas often come over the weekend when I'm not working but my brain is.
What type of outputs/outcomes do you deliver?
I think there is a significant difference between outputs and outcomes. What we output would be a full array of print and digital communications including but not limited to brand and identity programmes, packaging solutions, animations, websites, art direction, naming and strategy. The outcome or the benefit of what we deliver is hopefully a positive and meaningful interaction between our happy client and their happy customers/audience. Specifically, one of the main and ongoing outputs for our client HelloArtists is their website. The outcome is a smooth browsing experience and a barely-there interface—a blank canvas on which the creative work of their photographers and stylists is always front and center.
Do the people you work with understand what you do / understand the value?
Yes, I think so to a certain degree. Our work often comes via a recommendation so there's generally an understanding around what we do and what they can expect. We hope to form lasting relationships with our clients so for new clients or clients that are in the early stages of their business we estimate a certain amount of handholding and make the extra effort to give them a more rounded idea of our processes. In the past there have been clients that have surprisingly not 'got' us but from those few I have learned what to look out for in the future. We do pass on jobs from time to time based on the insight that the prospective clients don't, and will not ever, understand the value we bring, but there is room in the world for every level of designer and studio and if a client just isn't the right fit for us we try to recommend someone or place that is.
What do you consider a successful project to be?
On reflection, every project has something that could be improved whether it's client management, production quality or even the design itself. It's important to take the lessons from one and apply them to the next. Success? Well it is always very flattering and appreciated when our work wins awards, is featured on blogs or gets recognized by our peers. Having said that, if our work can empower our clients to reach and connect with the right audience in the right way to build and grow their business, I'd say we're on the right track.
To be specific about one of the verticals we deliver: when designing packaging there are certain fundamentals we consider part of a successful outcome. Ben Chandler (Landor, Sydney) wrote a short article years ago that I read soon after I set up Together We Create that informed my approach to packaging projects. The article described the six principles of good packaging design. I have since seen it re-written in various iterations so I'm not going to attempt to do so, but in brief the principles are Simplicity, Honesty, Personality, Practicality, Sustainability and Authenticity. If we can instill these principles or at least a modified version of them into the design and maintain the aesthetic merit of the package I'd say it's pretty successful. Of course, at the end of the day 'the proof of the pudding is in the eating': it has to close the sale or, if not destined for market, perform the specific task required of it. We are just about to kick off a project with a start-up on an innovative sound system, a product destined for the big-box retailers. Because it's new for that marketplace the package has to work really, really hard to educate the consumer about what it actually does and what the benefits of using it are, so in this case I think getting that piece of the puzzle right will be the key to its success.
On a micro level, I follow my gut instincts a lot and I get a certain feeling when concept, form and function just click. That moment when I just know it will work feels like success, even if it is short-lived.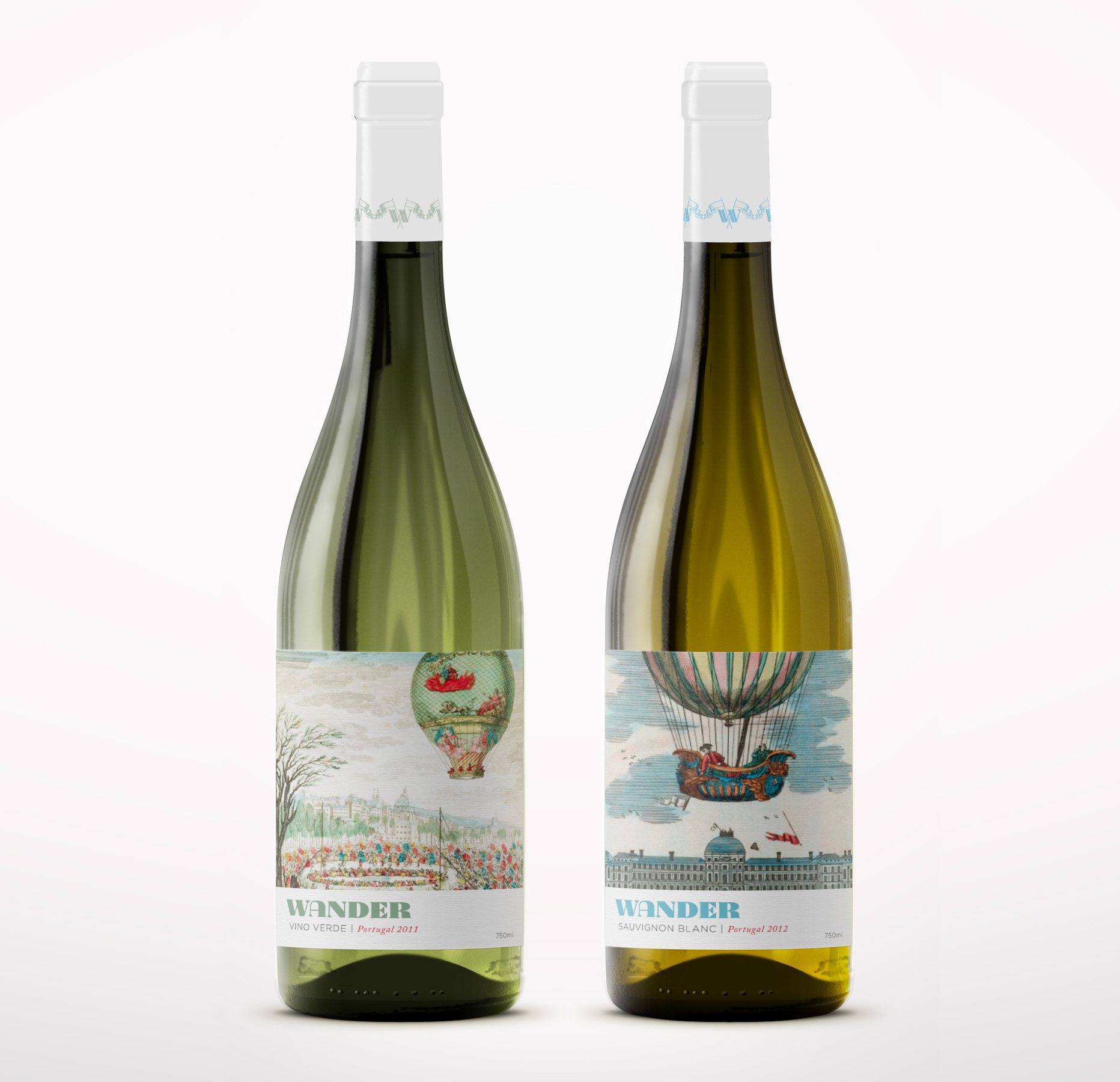 What do you feel is the impact of what you do?
I know to a certain degree, based on our clients' feedback, that we have enabled their businesses to grow and develop, so our collaboration has meant a return on investment for them. Hopefully the impact of our work for the end user/audience is that their experience with our client's business/product is authentic, easy and relevant and overall enjoyable. I also hope we are contributing positively to creative/design/visual culture.
What's the most important thing to get right in order to do your job properly?
It's more of a recipe than one thing: Work with people you respect. Collaborate with, rather than work for, your client. Lay solid foundations: whether the project is big or small, start with clear, honest communication, do your homework, go out of your way to know your audience and above all form a solid strategy. Any project has the ability to go tits up, and if that happens, don't be afraid to switch things up and seek council.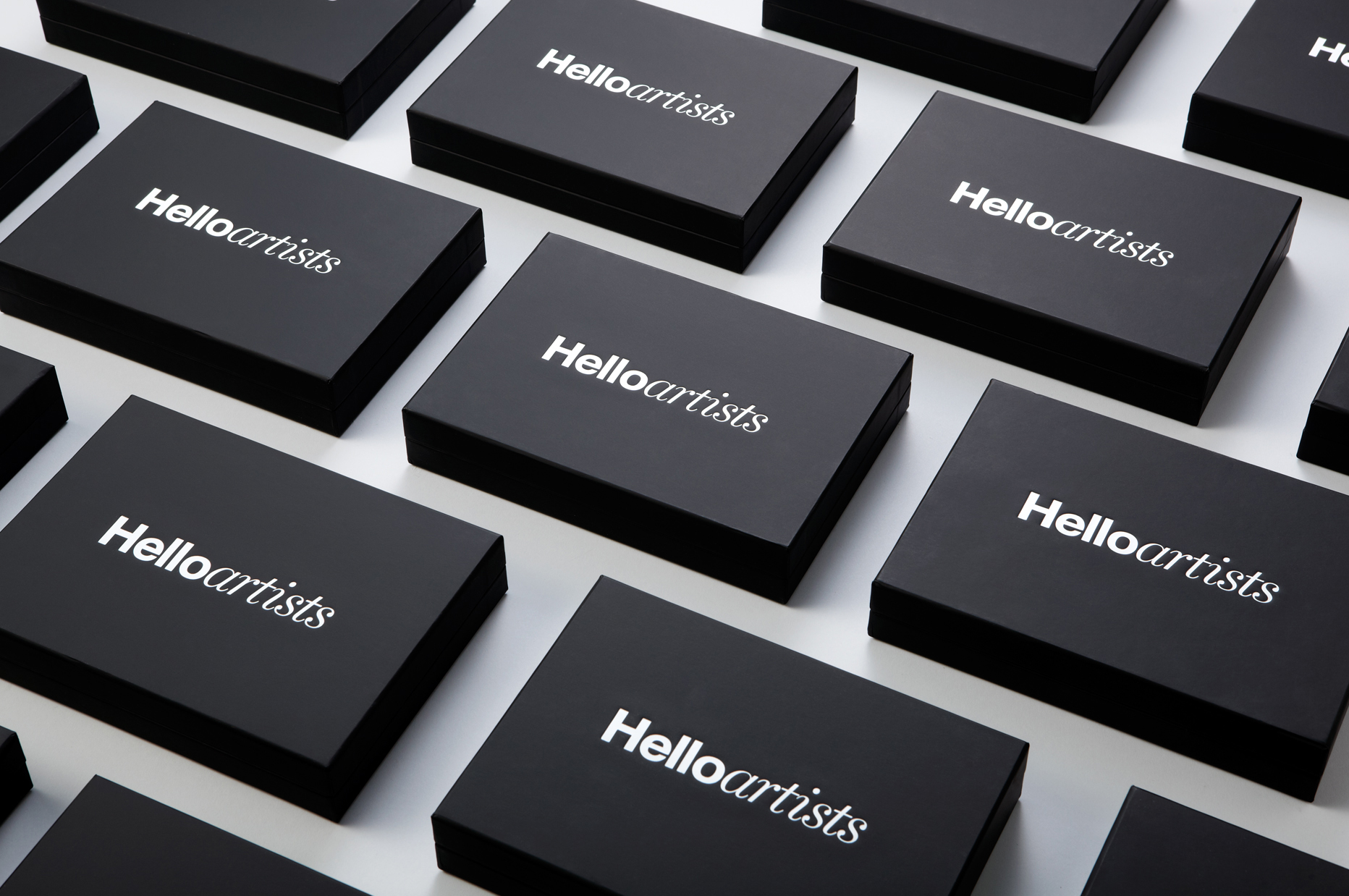 Are you working the way you want to? What would you change?
We very often work remotely with our team and clients. It's how things are these days but I do enjoy and think it's beneficial to have a good face to face. If time and budgets allow for that, it's definitely something I would try to implement more. There's a general structure to how we approach a project in its entirety, but there are also so many external and internal factors that are influential. Just when things get comfortable, a new client, technology, production technique, innovation etc. comes along and we have to adapt accordingly. As I said before, change is on the way for us and this includes how we work. I could tell you about it, but then I'd have to kill you…