What's your background? How did you get to where you are?
After finishing high school, I had the naive notion that I wanted to be an artist, so I went to study fine art at the National College of Art and Design. After quickly realizing fine art was most certainly not for me, I managed to talk my way into a job as record sleeve / web designer at my band's record company. After a couple of years I went back to study Visual Communications at Dublin Institute of Technology (which was awesome), after which I moved to London to do a Masters at the University of Westminster. After a couple of internships, I moved to Berlin for a full time role at Edenspiekermann. In January of this year, after almost four years at Edenspiekermann, I moved to New York for my current job as Art Director at Huge.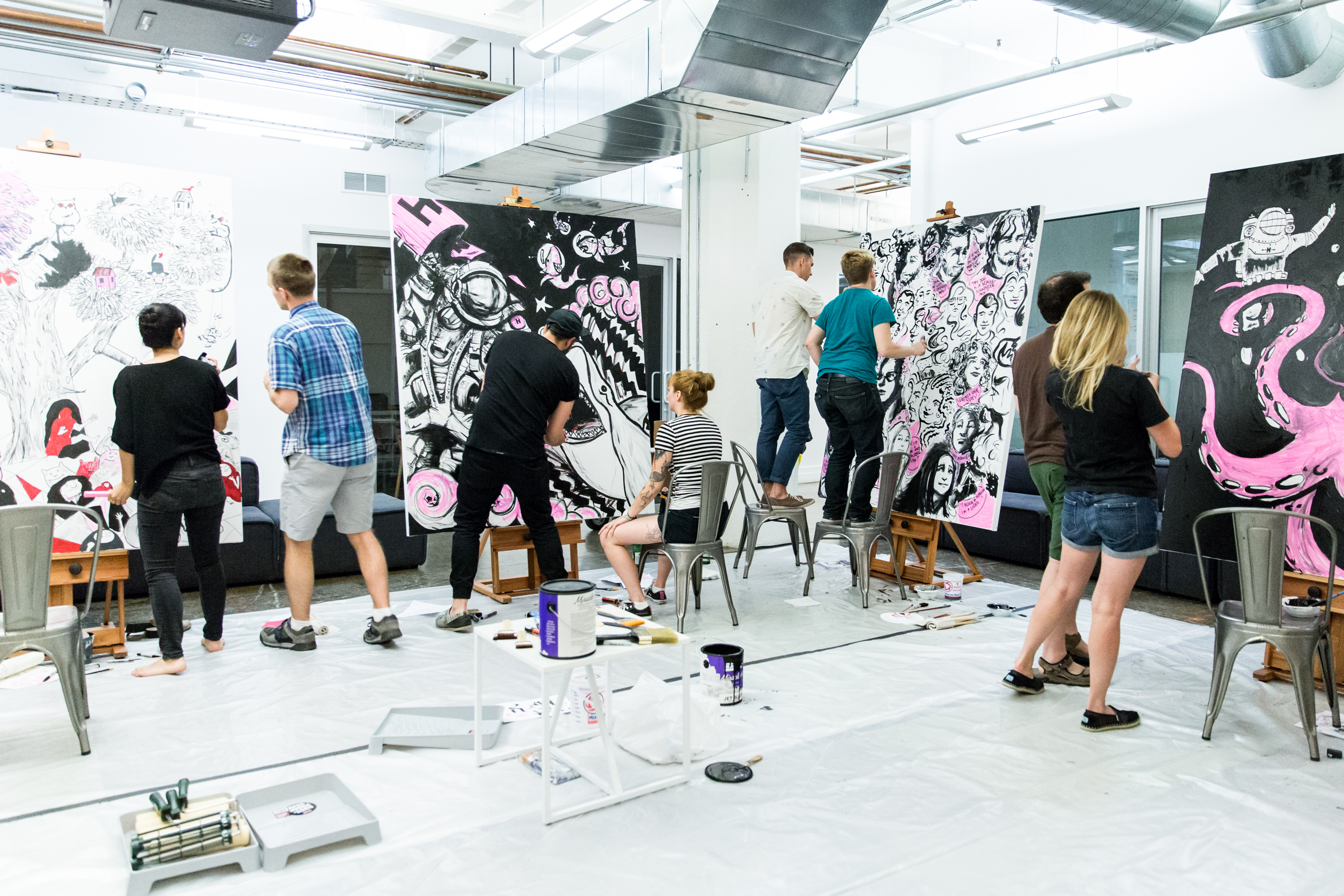 How would you define your role / practice right now?
If it was a dating ad it would read something like "Art director / illustrator seeks understanding client not afraid to be berated about branding vs. blanding, the importance of Agile working and lofty opinions on what constitutes good coffee".
Do you think that definition will change?

Definitely. It changes daily.
What do you set out to do with your work?

Excite, provoke a reaction and maybe even offend. Above all, solve a problem. Where possible, I try and instill humor in my work — after all, the world is serious enough as it is. Often I can see my punk rock background come through in my work.
What's your motivation?

Like every other creative, lingering self doubt.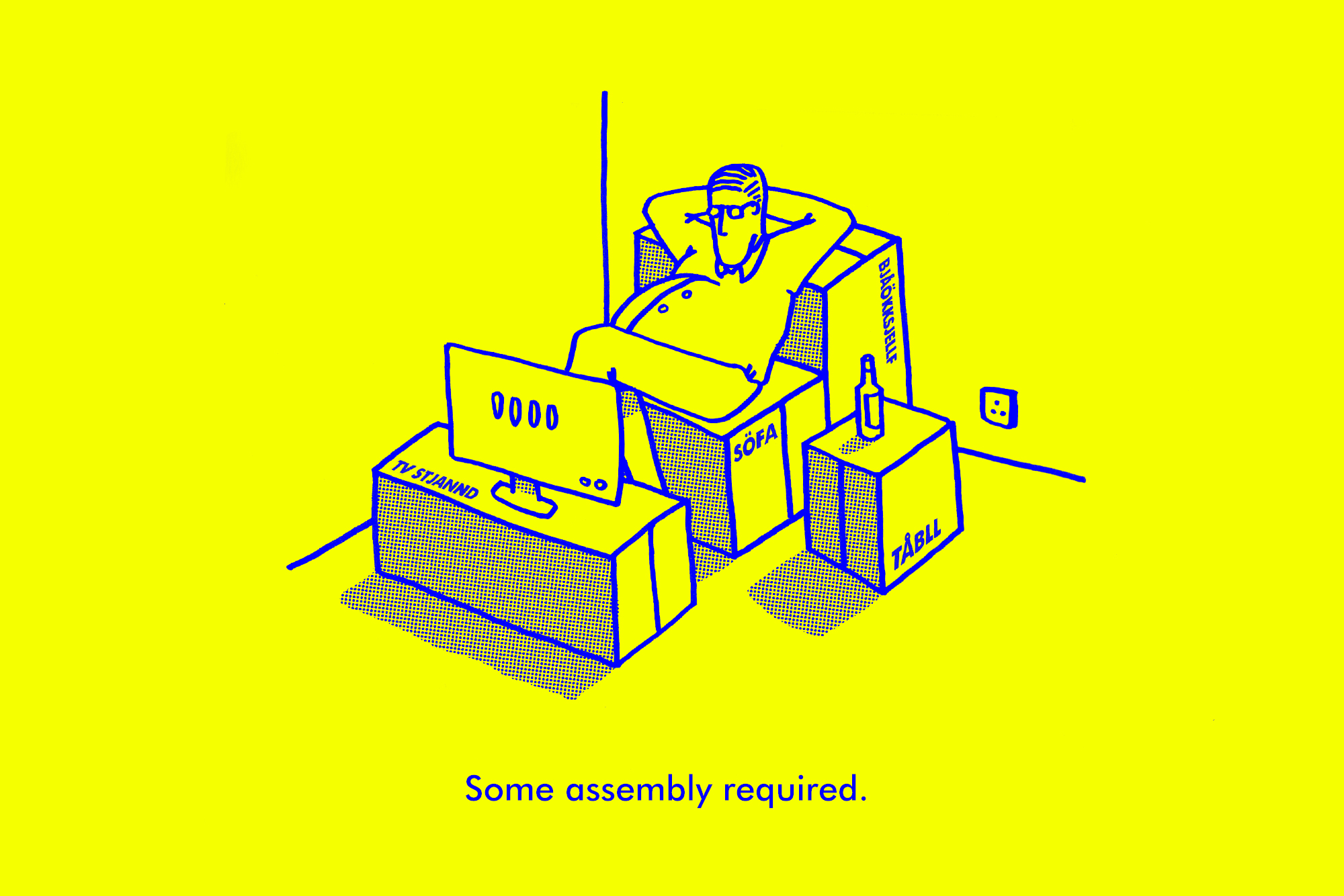 What values do you try and instill in your work?

User focussed solutions that stand out and have a sense of fun.
What is the main focus of your practice?

Creating brand experiences for digital and beyond.
What are the areas you work in?

Campaigns (both traditional and digital), brand development, digital branding in products, digital content creation.
What is the scale of your projects?

In my agency role, I'm lucky enough to work with some great international clients, as well as smaller projects (which are often the most fun). My two favorite favorite projects from last year were at the opposite ends of that spectrum. The first was an entire branding, naming and digital design project for a Berlin based ebook subscription startup called Blloon (http://paulthedesigner.ie/blloon/). We had so much creative freedom and fun on this. It ended up being really well received by both client and also in the industry. The other was a large scale digital project for social entrepreneurs in developing countries for Red Bull called 'Amaphiko'. Over the course of a year, we built a social network / funding / skill sharing e-platform for social entrepreneurs from around the world. One of the most rewarding aspects of the project was travelling to Soweto (a township just outside Johannesburg) to work on the ground with social entrepreneurs in the community to tell their stories through digital.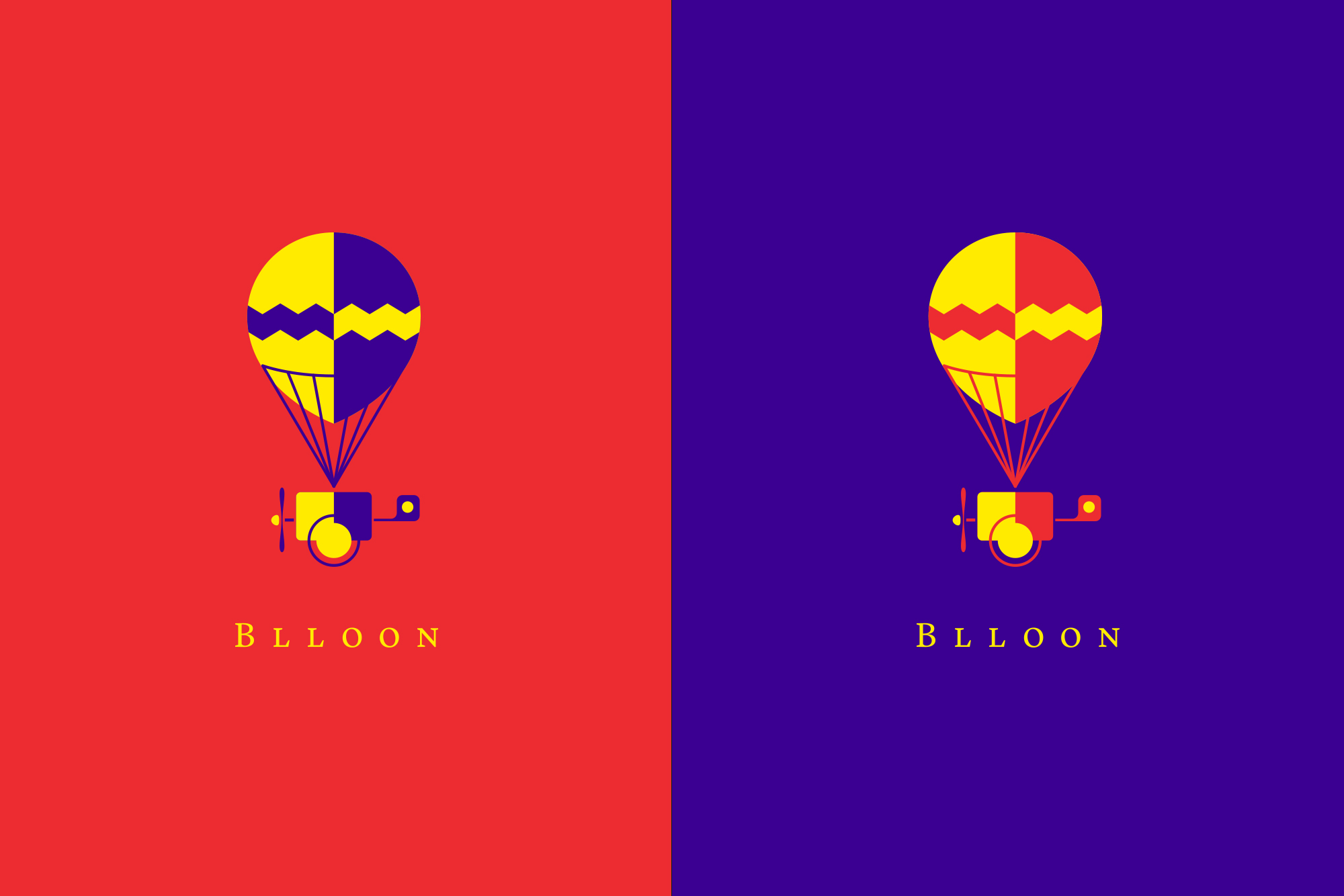 How many projects do you undertake a year?

Agency side it depends. Last year at the agency I worked on about three big projects and then a handful of smaller ones. Personal work is a bit different — things tend to go a lot slower! This year, initially because of visa reasons, I'm only working on freelance projects that I do for free. Actually this has become refreshing, as it really forces you to think carefully about what you spend your time on. There's been a lot of illustration and writing this year.
How long are your timelines?

Branding / identity work usually lasts somewhere between one and four months — but occasionally can run for longer. Digital projects working in Agile / Scrum workflows tend to run for a lot longer as they are more akin to long term product development. Red Bull Amaphiko started around last June (2014) and as of writing this interview it is still in sprints with a full time team. There are other projects that have run for triple that time.
Can you give an indication of the budgets you work with?

It really depends on the client / project. In the past few years I've worked on the full spectrum of projects — from four figures to seven.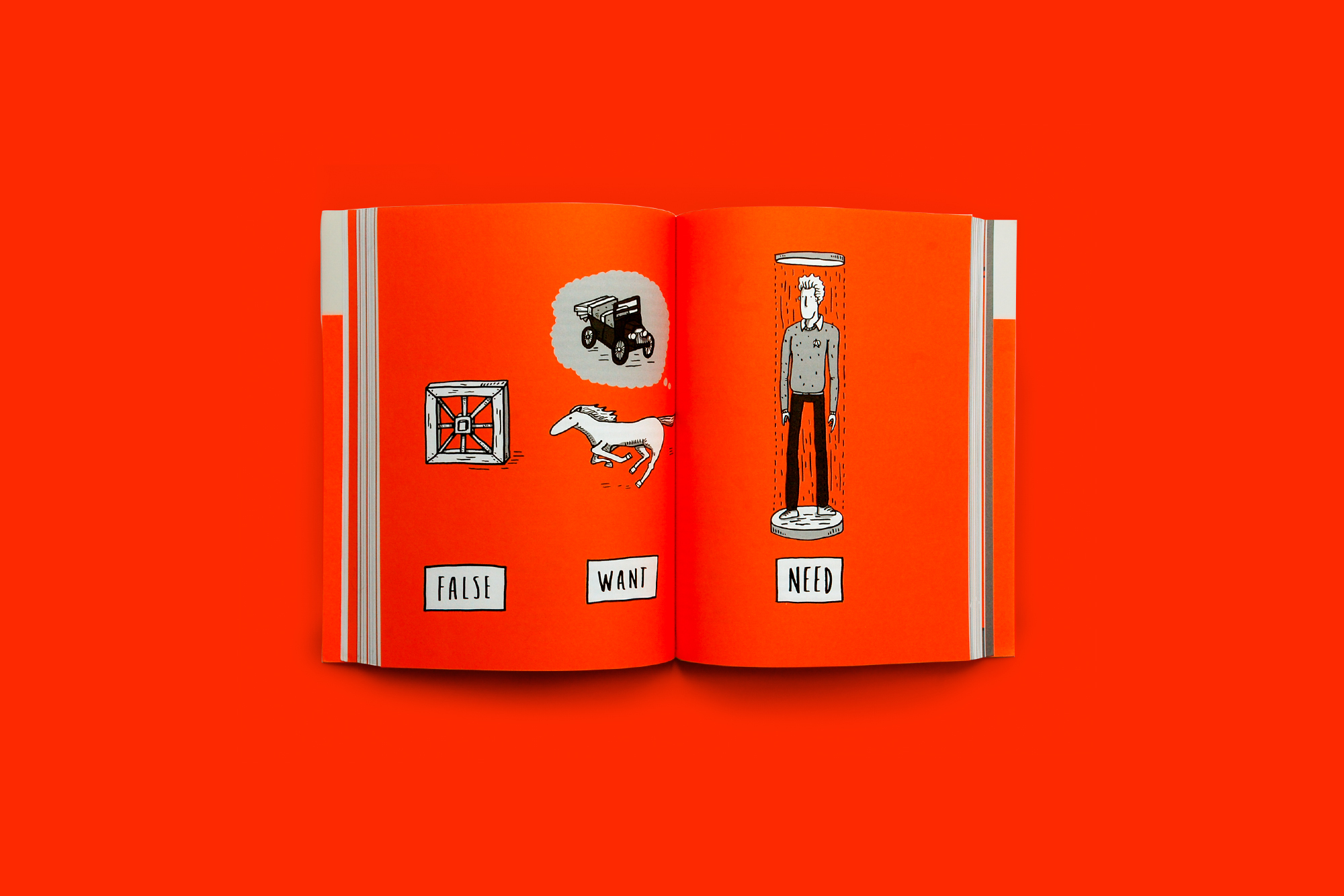 Can you give us a sense of what your working week would be like?

I get up at about 5.30am and walk my dog for an hour. Walking is a great time to plan the day ahead. I then spend about 2 hours at home on personal work (my wife Nora and I are doing a series of cartoons at the moment), writing and interviews such as this one. I arrive at the office at around 9.30am and generally leave before 6.30pm. HUGE has an amazing office atmosphere and it never feels like work. Much to my wife's dismay, I usually spend a lot of the weekend working on personal projects. I don't do any agency work in the evenings or at the weekend except in exceptional circumstances.
What type of outputs/outcomes do you deliver?

Without trying to sound bull-shitty, a good idea, beautifully executed and that consider the bigger picture rather than a specific medium.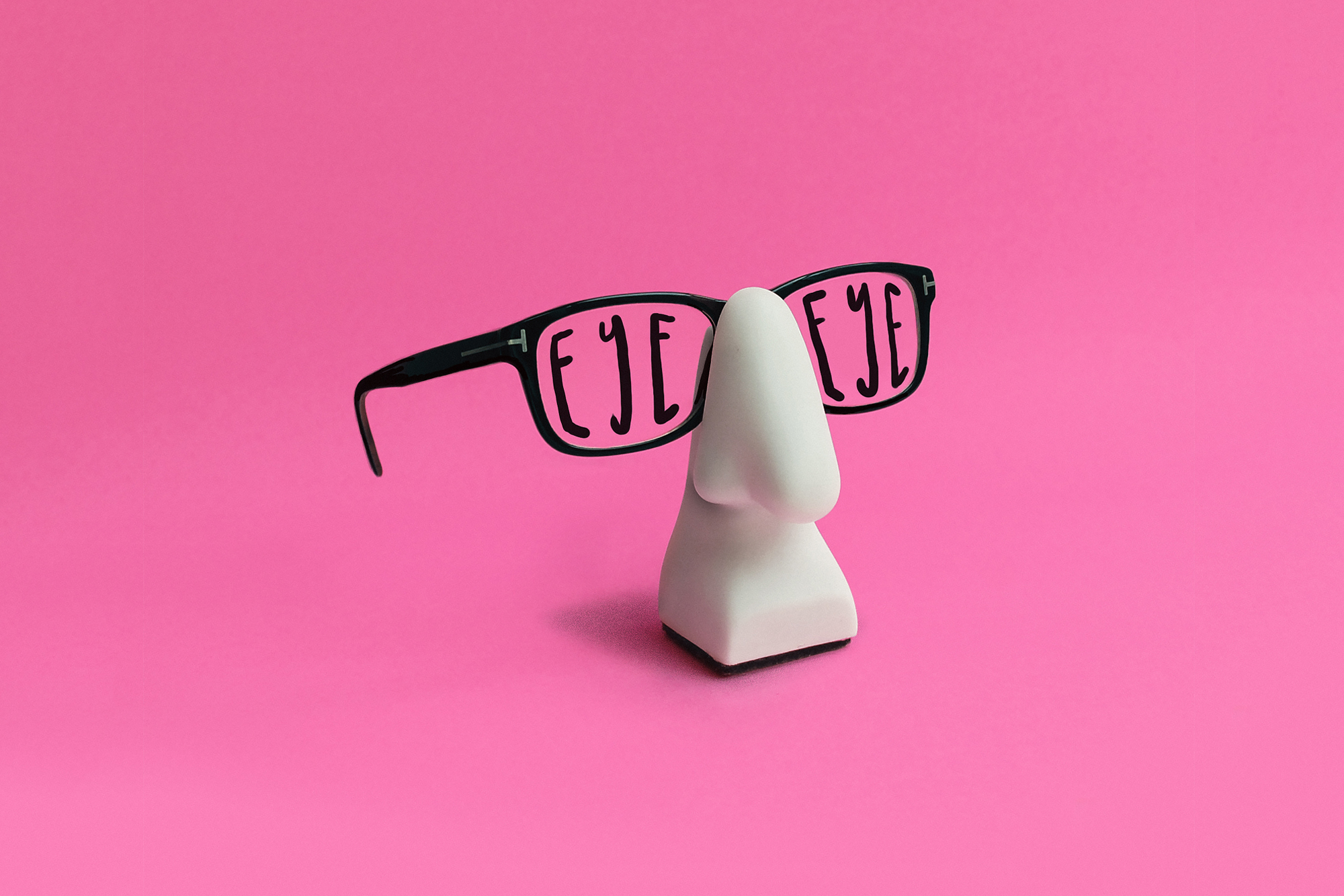 Do the people you work with understand what you do / understand the value?

I've been very lucky. Almost all the clients I've work with recent years have placed great value on the importance of design work. I've found that working with clients / product owners who are genuinely passionate about what they do (and not doing it for career or financial reasons only) are by far the easiest to work with and in general value others that do the same, regardless of industry.
What do you consider a successful project to be?

One that solves a previously unmet user need in a way that brings a moment of delight.
What do you feel is the impact of what you do?

Red Bull Amaphiko was without doubt the project with the most tangible outcome, especially because I was working with the community on-site in Soweto. Many of the social entrepreneurs we worked with were doing truly life-changing things in their communities in South Africa. It was a real privilege to work with them and get their stories into the world using design and technology. The response to the digital stories we created was very popular, with one of them even being retweeted by Bill Gates.
What's the most important thing to get right in order to do your job properly?

Above all, a client who really trusts you and who is passionate about their product / service. Without that, any commercial project is doomed to fail.
Are you working the way you want to? What would you change?

I would love to illustrate more. Despite the fact I've already got a Masters, at some point I plan to go back to university again and do another one in Illustration at Kingston University in the UK. I love the idea of spending two years just drawing.