WHAT'S YOUR BACKGROUND? HOW DID YOU GET TO WHERE YOU ARE?
I studied Visual Communications in DIT Mountjoy Square, graduating in 2002. On 'mature recollection' going from secondary school in Monaghan, straight into DIT Mountjoy Square meant I wasn't a very savvy or sophisticated student in terms of technology, craft, and execution during my first few years at college—in fact computers terrified me. And I'll never forget at one point in first year my typography lecturer Jacques Teljeur telling me in his distinctive Dutch accent that I was 'very sloppy'...! I was however driven by a tenacity to succeed—a trait that motivates me to this day—and as I settled into my third year, things started falling into place more as I figured out that all good design is built on a sound idea. And that was the one thing I relished—the concept. I also loved working with word play and language. So I chilled out a bit and played to my strengths by really focussing on conceptualisation (the country was in the midst of tribunals, so the shenanigans of Charlie H, Liam Lawlor, Ray Burke and co. weirdly provided plenty of fodder for my projects), while constantly working to improve my typographic and image making skills, and overall execution, as I worked my way through the last two years of college. The ISTD student Assessment Scheme came to Ireland for the first time in 2002, and I really enjoyed completing their brief and getting membership, I finally found that I really 'got' typography.
When I got out of college, things were just ok industry-wise, I kept my self busy doing nixers for a few friends, and created a series of self promotion pieces, and from THOSE I got to meet a few creative directors around town. Then in October 2003, I got the opportunity to do a weeks work experience in Red Dog. From that, I was kept on part time until the end of the year and then was offered a full time role in January 2004. Mary has always been great, really encouraging and right from the start she entrusted me with great projects. I think that there has always been a sink or swim culture in the studio with graduates—from day one you get the opportunity to tackle decent briefs with the support of more senior designers, so you try your best not to f*ck it up. And everyone in the studio makes tea. And tenacious P never said no to anything; I would have sat there half the night figuring stuff out if I had to. In October 2012 after nearly nine years, Mary asked me to be a creative director. I was really honoured to take on the role—and I feel a great responsibility to the team, and most of all, to Mary to do my very best to build on an already great reputation. And I'm loving every bit of it… I'm hard on myself (well people tell me I am), but it's what drives me to keep elevating my standards and those of the studio. In this industry you cannot afford to be passive.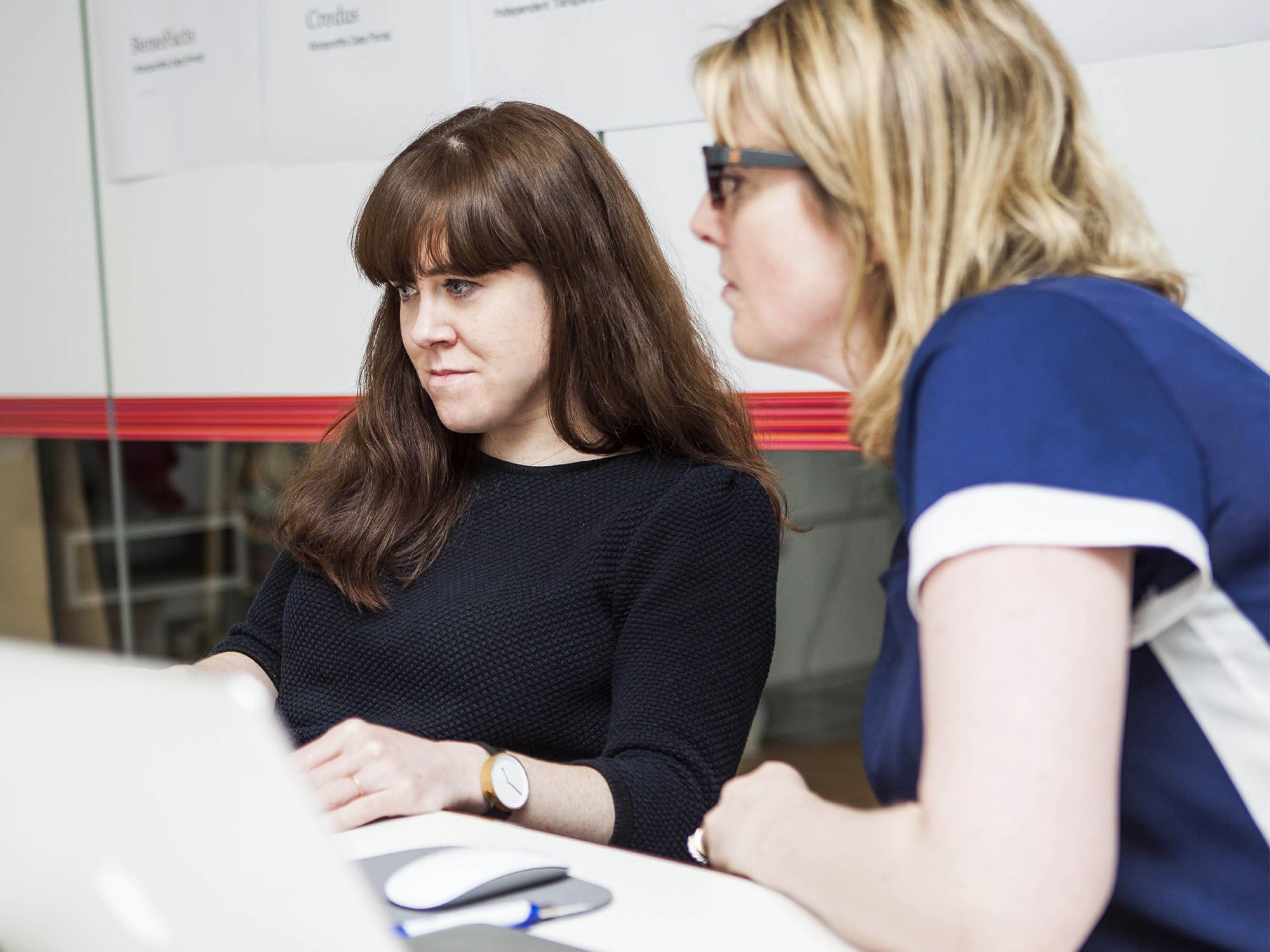 HOW WOULD YOU DEFINE YOUR ROLE / PRACTICE RIGHT NOW?
Over the years since I first started, things have really evolved. When I started out, I would have classified Red Dog as a traditional graphic design studio of the time; you'd be given a brief for an identity, and from that you'd do your research, create a lovely logo with stationery, or you'd get content and you'd design a cover and spreads, then typeset that content beautifully, without challenging the client's approach to messaging, or content structure so much. But since the challenging few years that have just gone by, things have greatly evolved—necessity is the mother of invention and all the rest. Plus, Red Dog is 21 years old now, so I honestly believe that with our experience, and particularly through what Mary has built, we've become more grown up and confident, in respect of advising our clients on how to communicate more effectively, through whatever channels necessary. Our remit has broadened in an organic and remarkable way. So we must be doing something right... The word 'consultancy' somehow feels more apt now, and our offering and output is more diverse.
Also, I perceive that as a result of the global instability in recent times everyone craves a sense of belonging—we're all striving more meaningful lives—and because of that I think that an integral part of our role as a studio is the obligation to help our clients to identify how to communicate in new, more emphatic ways to specific, and more visually sophisticated audiences. So it's not just about taking them down the traditional print route to reach their audience. Today creativity doesn't require reinventing the wheel, but simply thinking in fresh ways. When starting out on a project, during the scoping session, I see an important part of our role is to challenge the clients content in terms of messaging, structure and accessibility for the audience. We would also ask all the relevant questions that we would have traditionally queried as part of the process, for example, around imagery, styling and the overall aesthetic that a particular organisation may have previously established.
Collaboration
We've always collaborated with illustrators and photographers, (e.g. Steve Doogan, Steve Simpson, BrenB, Paul McCarthy, Peter Evers, Sean and Yvette, and Matthew Thompson, to name a few). But at present the projects we work on require much more diverse collaborations. We currently work with a broad spectrum of copy writers, strategists, animators, developers, production companies, plus the bank of national and international illustrators and photographers we work with has grown greatly. So in these instances we act as the lead agency, and assemble the dream team to deliver a project. It's an enjoyable and rewarding way to work as it means we have the freedom to call on the best of breed for to fulfil specific requirements. But with these diverse collaborations you have to be able to effectively delegate, direct and drive a project with a unified clarity of purpose.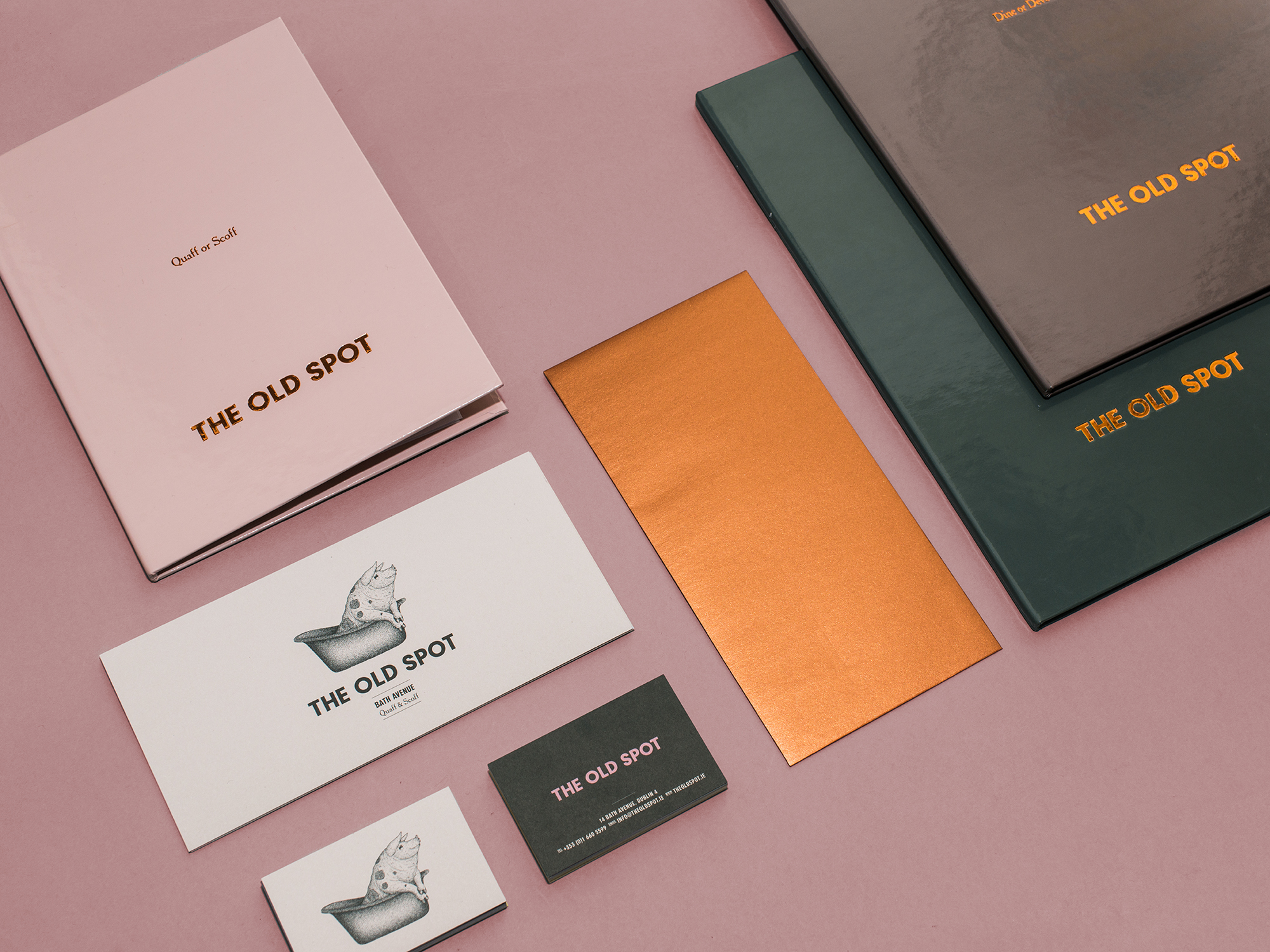 DO YOU THINK THAT DEFINITION WILL CHANGE?
At present, as my role goes in Red Dog it doesn't get any better! I genuinely really enjoy it. But I always believe I can improve and keep inspiring the team to raise the bar in terms of creative thinking and outputs, so that drives me. From a studio perspective, for now we just need to keep doing what we're doing, except striving for better every time.
WHAT DO YOU SET OUT TO DO WITH YOUR WORK?
Put simply, we set out in every project to originate a really strong idea and ensure that it is beautifully executed in a meaningful way through all the relevant channels, demonstrating a deep understanding of our clients needs.
WHAT'S YOUR MOTIVATION?
The client and their needs, for sure. When you have a strong working relationship with a client, based on trust, honesty and clear communication, you want to do your best for them and for your design to have a positive impact. And of course, I'm motivated by the potential of that creative project that's just around the corner. There are so many developments out there in terms of communication channels and technology, so the aspiration to constantly grasp and apply those learnings to the next potential project fires me up, big time.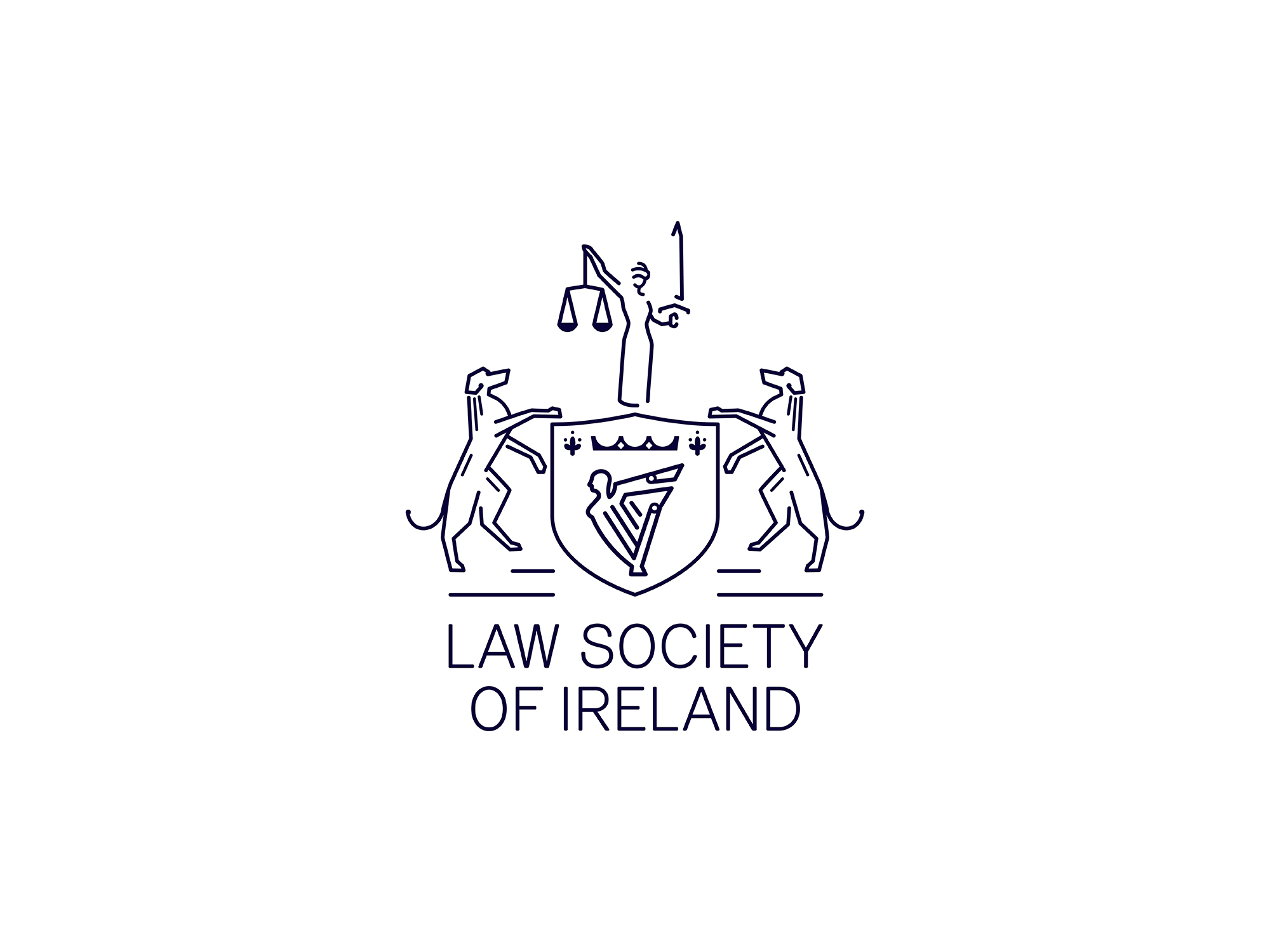 WHAT VALUES DO YOU TRY AND INSTIL IN YOUR WORK?
Honesty is very important. For example, over the years we've worked with many not-for-profits, with very tight budgets, so I've always felt the responsibility to create sincere, beautiful, accessible pieces of visual communications that fit with the organisation's vision and goals.
I'd like to think that Red Dog isn't just a safe pair of hands; that we are willing to try to do things differently, or test fresh collaborations, where appropriate; so in a way 'uncomfortable' is good… And I suppose that takes courage, as you run the risk of something not working out as you had hoped, or the job running way over budget. But sure, in the words of Beckett; 'Ever tried. Ever failed. No matter. Try Again. Fail again. Fail better.' It's what keeps me on my toes nearly 12 years later…
WHAT IS THE MAIN FOCUS OF YOUR PRACTICE?
We focus on creating honest, hard-working, top-notch creative that delivers success for businesses and communities. Great creative work really can transform business and attitudes.
WHAT ARE THE AREAS YOU WORK IN?
Traditionally Red Dog has always had the reputation of working in the not-for-profit, arts and government sectors. We still do work in those areas, but we have now moved strongly into the corporate and finance sector, which means our work is very business led and we find it really interesting. We are also helping clients more with social media content both here and for clients in the USA.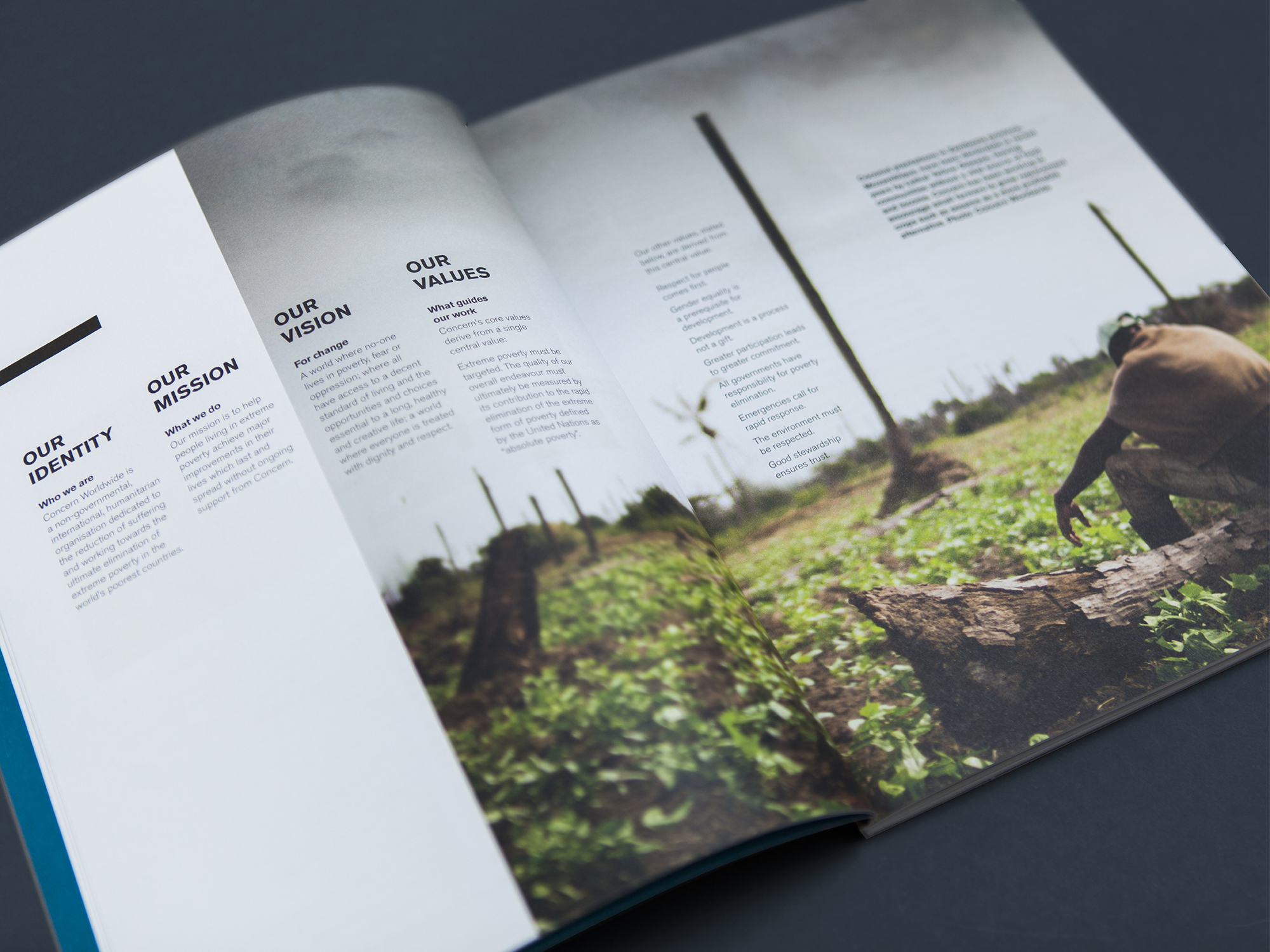 WHAT IS THE SCALE OF YOUR PROJECTS?
Scale varies greatly; some projects for example branding projects or larger websites, require a thorough strategic process initially, including consultations, research discussions, workshops and one-to-one interviews with stakeholders. And when we have identified the communication platforms and methods that are most appropriate for reaching the right audience, the design part kicks off, usually involving three or more members of the team. Or an annual report for a large PLC could take months of intensive design, typesetting and art direction—again this might require two or three members of the team over the course of that period of time. But other jobs can be in and out in a week, if they are straight forward typesetting. For some have some larger clients and we have a continuous relationship, and service all their needs, for example Emo Oil, where outputs range from ATL and BTL communications, advertising campaigns (radio, online and print), to direct marketing, and social media content generation and management.
HOW MANY PROJECTS DO YOU UNDERTAKE A YEAR?
I couldn't put a figure on that; as graphic design studios go in Dublin, we would be on the slightly bigger side with 14 staff, so as you can imagine it takes a few meaty jobs to keep the team busy over the course of a year. And they all vary so much in size.
HOW LONG ARE YOUR TIMELINES?
That's hard to gauge. We try to keep all stages of the process as tight as possible—that's why the scoping and briefing stages are so important, and that's where a bit of intuition has to kick in—if you ask the relevant questions, you can be hopeful that you're hitting the mark with the solution. And depending on the size and budget of the job, this stage could take a few weeks, before a creative brief reaches the team, particularly if we carry out workshops or interviews with the relevant stakeholders. When we work on new identities or rebrands, we can take an average of three days to two weeks to come up with the initial concepts, depending on scale, with development and roll out taking anywhere from six weeks to a couple of months. Campaigns might take longer to tease out initially as thorough planning is involved to ensure that the relevant audiences are reached on the relevant platforms with clear and appropriate messaging. But in general everything is getting faster because technology is getting more efficient, and the quality of digital printing is getting so strong. So it now is possible to design, produce and print smaller reports and brochures in the space of a week if the client required them—obviously not an ideal situation, but it can be done.

CAN YOU GIVE AN INDICATION OF THE BUDGETS YOU WORK WITH?
The scale of the project and the nature of the client dictate very different budgets, so they could range anywhere from €4K for a brochure, to a six figure sum for a large campaign which may include video production and media buying. For budgets like that we would take responsibility for all aspects of how it's spent, so it takes really great understanding of your client's objectives and their audience to ensure it's used judiciously on the relevant media.
CAN YOU GIVE US A SENSE OF WHAT YOUR WORKING WEEK WOULD BE LIKE?
My week is so varied. I spend a large majority of it creative directing the team on projects. I go to a few meetings over the course of a week—taking briefs, presenting concepts, discussing schedules, and presenting credentials to potential clients. Sometimes I help out on proposals, where required. And of course design—I'll never give that up. I'm also currently on the Board of ICAD, so some of the week and weekend would be spent contributing to ICAD related projects. All underpinned by gallons of tea and coffee. But it's not easy to switch off in the creative industry; the thinking never stops when I leave the studio, so I'm very fortunate that my nearest and dearest understand my passion and commitment to my job.
WHAT TYPE OF OUTPUTS/OUTCOMES DO YOU DELIVER?
We deliver outputs in all areas of creative communication; brand strategy through to brand expression, annual reports, websites, identity programmes and one-off design pieces.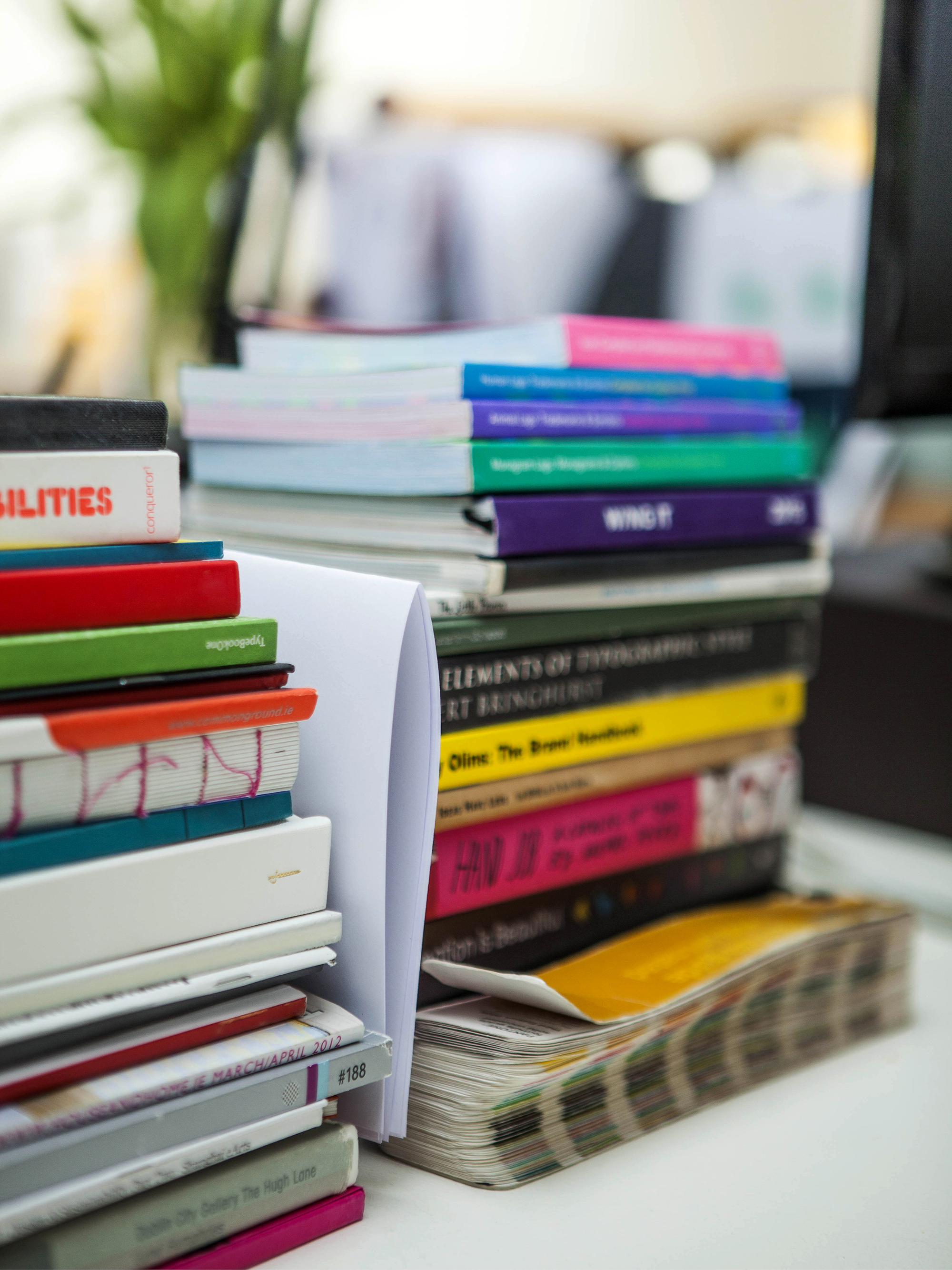 DO THE PEOPLE YOU WORK WITH UNDERSTAND WHAT YOU DO / UNDERSTAND THE VALUE?
Easy answer is some do, some don't. We have clients who we've had relationships with for years and keep coming back, as they recognise that we understand them and their needs, and that we always strive add some unexpected extra to every project we complete with them. They get it. But on the flip side, we've worked with clients in the past who don't get that clarity of message in a brochure for example, may mean a healthy balance of negative space; to some clients blank space is wasted prime real estate. And I remember one client a few years back who said 'surely you have a battery of logos to choose from'—no appreciation of the creative thinking and craft that goes into each identity we create. In these situations, I hold my breath, count to three, then kill them with kindness—and if that doesn't work... Jeepers.
We work especially closely with new clients who may not be familiar with the design process, so that they are not intimidated by a preconceived notion of what graphic design is and how the process may go. I read somewhere recently that 'the only thing worse than the fear of death is the 'fear of stupid' and think this somehow applies to certain novice clients. On occasions a client may approach us, expecting us to design something visually similar to the communications of their industry peers, so that they blend into the landscape in a sense, without drawing any unwanted attention. But to create a healthy client relationship and instil confidence, you have to clearly articulate the process without any pseudoscience or jargon, and listen to them every step of the way. This in turn encourages the client to be more courageous, resulting in braver and more appropriate design outputs that complement their needs, Plus a positive design experience can really invigorate the client's organisation, injecting fresh confidence and pride.
Seriously though, I think sometimes that as designers, we can be a tad elitist and impatient with the general public who may not fully understand the process of graphic design, or appreciate a beautifully crafted project and it's finer typographic detail (and I'm guilty of that in the past). But rather than despairing, we've just got to patiently keep articulating the value of what we do and how it can enhance lives, over and over again. We've got to remember that we are a young country with a rich tradition of creativity in terms of theatre and writing. But with respect to graphic design, we're teenagers in comparison to our European neighbours, certainly no Holland or Denmark. So initiatives like ID2015 are invaluable in really helping to celebrate, promote and ingrain the positive transformational effect of good graphic design to businesses and society overall in the long term. Real transformation takes time, but when I look at the second level curriculum and what there is on offer, from technical graphics, coding and digital media literacy at junior level, to design and communication graphics at senior level, I feel hopeful for the future of graphic design, and Irish society's appreciation of how it can enhance lives and businesses. Furthermore, I hope that ID2015 leaves a deep impression in the public sector. Consequently, it will be interesting reviewing the 100 Archive Past in 10 or 15 years and hopefully see more positive change by measure of the outputs and the types of projects represented.
WHAT DO YOU CONSIDER A SUCCESSFUL PROJECT TO BE?
A successful project has a healthy balance of a great idea, beautiful execution, and is sympathetic to the audience. In a successful project good graphic design complements a great idea, it doesn't overshadow it.
WHAT DO YOU FEEL IS THE IMPACT OF WHAT YOU DO?
With every project we strive to exceed our client's expectations with solutions that enhance their business, add value to what they do, and hopefully make their job a bit easier.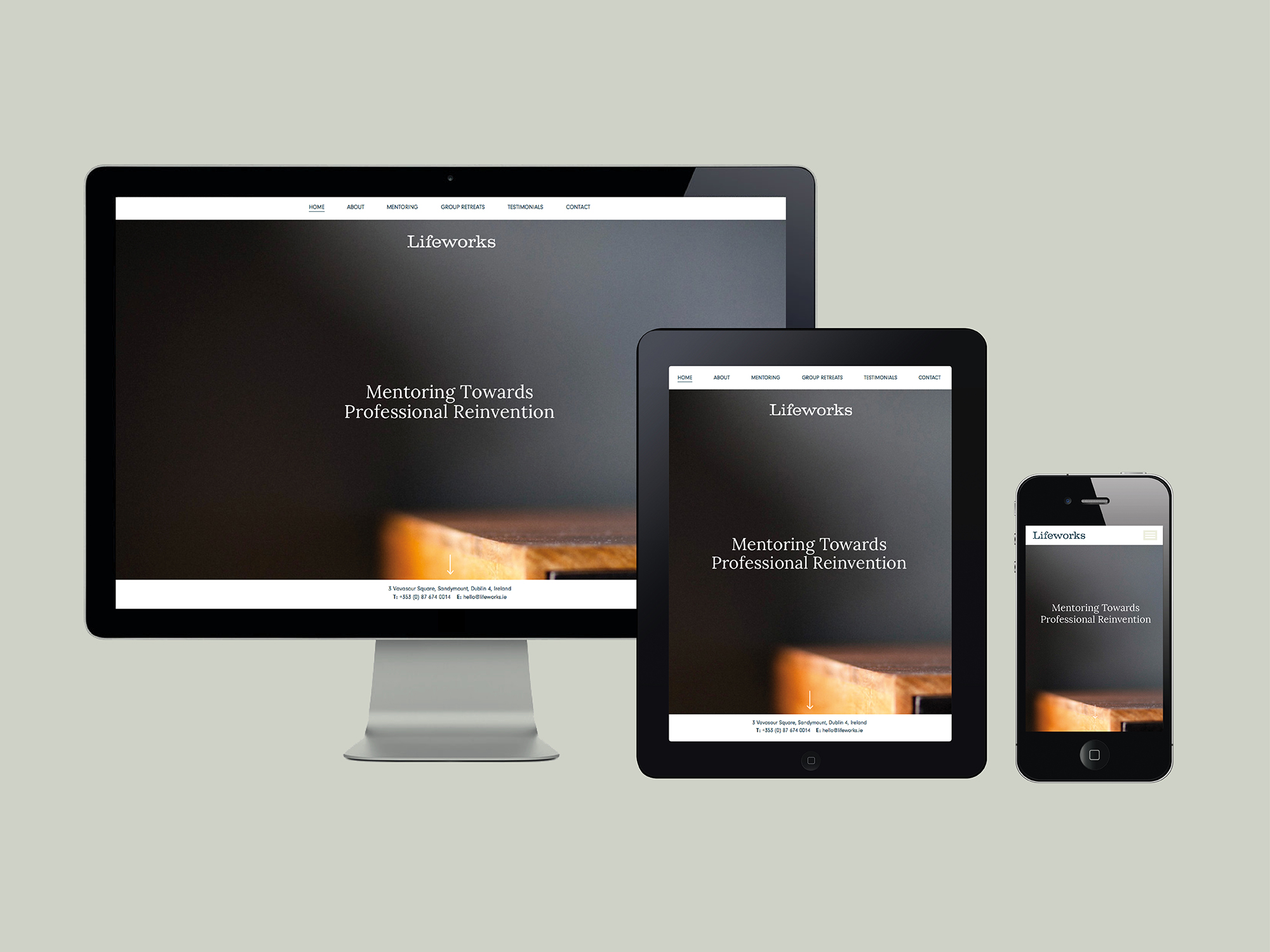 WHAT'S THE MOST IMPORTANT THING TO GET RIGHT IN ORDER TO DO YOUR JOB PROPERLY?
I reckon that there are a few things… Get to know your client very well, ask the right questions at the beginning and listen. I try my best not to micromanage; it's about clearly briefing, inspiring and trusting your team, so that you can have a clear holistic view of the project. And trust your gut instinct.
ARE YOU WORKING THE WAY YOU WANT TO? WHAT WOULD YOU CHANGE?
Yes, I'd say we are in a good place in terms of how we're currently working in the studio. It certainly has been more challenging over the last few years, requiring a change of culture in terms of how we think, approach a problem and come up with solutions that meet our clients needs in order to get a true understanding of how today's audiences access and assimilate the information they need. I wouldn't necessarily change anything as such, but we're always fine tuning our processes and creative thinking, with the ultimate goal of creating with beautifully simple, smart and accessible solutions that are relevant, and devoid of any unnecessary graphic distractions. We have a great and very loyal team in place, plus access to the best creative collaborators out there to ensure that our outputs are kept simple, smart and effective. On my wish list for the future: a slick creative digital designer to join Team Red Dog… Know any?