It is well established that the term 'designer' contains multitudes. Even if you narrow your focus to design for the web, the work spans strategy, information architecture, user experience, user interface, content, and code. It goes without saying that there is no one point of view from which to consider how we do this work sustainably.
In August of last year, 100 Archive hosted an event during heritage week titled 'Sustainability by Design'. I sat on a panel with Elaine Butler and Ruza Leko and spoke from the perspective of a digital designer. In truth, my understanding of both sustainability and design is always evolving. As a contributor to this series of articles, I was keen to include the perspectives of other designers working on web and digital projects. Learning about the environmental impact of the web helped redefine my focus and made me think about the work I do in a new light: is this a common experience? Is digital sustainability an established concern, or something new? Does it play a significant role in day-to-day work?
I spoke with Karen Hanratty, Seán Mongey, and Ross Harrington for this article. It's a small sample of voices, and I talked to people I knew to be thoughtful about this aspect of their work (spoiler alert, everyone is on board with climate science). For me, the conversations highlighted that perspective, purpose, and practice interact with our work in ways that aren't always neatly separated into distinct categories. I'm grateful to Karen, Seán and Ross for their time and for sharing their points of view.
—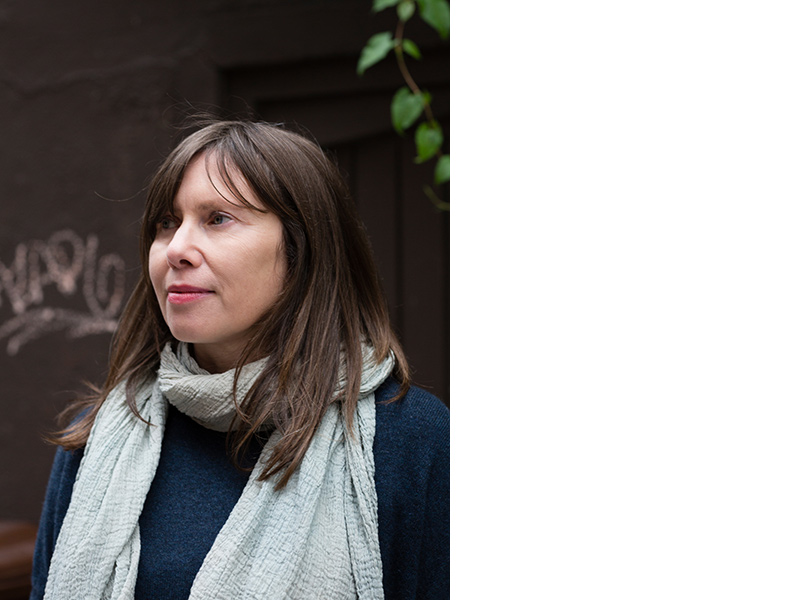 Having constraints when designing for the web forces us to get truly creative, we have to explore, look harder, that's what makes it interesting
Karen Hanratty is founder and Creative Director of Path, a digital strategy and design agency. Her work spans strategy, brand, and UI/UX design, helping clients clarify, express, and execute their digital strategies to deliver beneficial, enjoyable, and resilient user experiences. While Path made the decision to offer website sustainability consulting as a standalone service in 2021, the environmental impact of the web has been a concern for Karen from the earliest parts of her career. 
"Sustainability and accessibility were always part of our ethos at Path. We never really talked about it, it had always just been there." Having begun the process of registering Path as a B-Corp in 2018, the value of highlighting this aspect of their process came into focus - it speaks to the purpose-driven nature of the company, and also meets a need for clients. 
"Highlighting sustainability in our service offering doesn't change the fact that this mindset is fundamental to our work." 
The weight of digital was apparent to Karen early on. "Design files are large and everyone backs everything up multiple times a day. It's not free, there is a cost there. We now conduct workshops to help clients consider the impact of their online content and focus instead on identifying the most useful content for their audiences. It's good to see more written about the environmental impact of the web."
Designing lighter, simpler websites is now a conscious choice that designers need to advocate for in conversations with clients. The growth in web page size is driven by faster broadband allowing for video content and higher resolution imagery. Sustainability and accessibility are co–benefits that can help create a context for client decisions on page weight. "There are millions of people in the world without access to high-speed broadband. Accessibility, inclusivity, sustainability, page speed and SEO are so aligned."
Karen echoes the idea that designers should take ownership of our work as expressed in Lisa Zimmerman's recent articles. "Designers have a huge influence. Ultimately, everything in the world has a designer somewhere in the chain." While it can be challenging to get teams to take the time needed to reduce or rationalise the amount of content hosted on websites, describing the work in terms of the carbon footprint of data is one way to encourage people to take action. "One website might not have a huge footprint, however, if every website reduced its weight by 20%, that is a giant difference. Light and simple suits everyone, it's better for users, search engines, and the environment. And we still meet our goals as designers." 
"Having constraints when designing for the web forces us to get truly creative, we have to explore, look harder, that's what makes it interesting. This idea connects with the earliest movements in digital design. There used to be an annual challenge to build a complete website using less than 5 kilobytes. What would a similar brief be like today – to have to make something as small as possible. It could be fun."
Visit Path.ie
—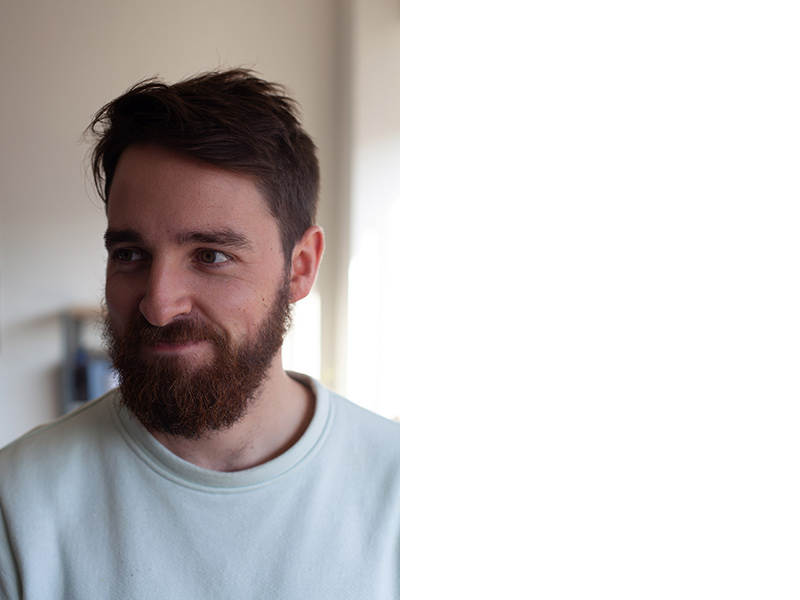 You must have a wider view of things a client might be doing. If they have a carbon-friendly website, that's fine, but are they doing other things that undermine that?
Seán Mongey is a co-founder of Post & Estd. They work with design studios and clients on brand and digital projects, from design to implementation. Seán thinks about the carbon impact of the web as another way to focus on best practices.
"Being sensitive to the carbon impact highlights the importance of website performance. It starts by trying to understand the footprint of something 'digital'. In slightly earlier digital times, a goal was to make the web accessible and not penalise users for having slow or expensive internet. Testing tools of the day showed the cost of loading a website in dollars. Even these days, with the embrace of mobile, I still find it surprising how much the homepage of the New York Times costs to load globally."
The tools of the web and the complexity of the services can be a challenge for teams trying to create lightweight digital projects. "We often get asked to replace websites, but future-proofing is a real challenge when there are ever-changing web paradigms. Building from scratch trumps fixing and improving. A growing dependence on third party services to build most digital products also sacrifices control for convenience."
It can be challenging to control the weight of a project if it's not considered from the outset, but influencing technical factors is critical. "Any single image on a webpage, if not optimised, can ruin your website's performance. Sustainability and performance influence what we do, but when advising other designers as their web partners, it can be hard to explain why too many images and automatically playing homepage videos might not always be a good idea. There are technical solutions to allow this, but these add further weight and complexity and affect maintainability."
User expectation, too, is a factor in driving the weight of the web. "People expect a rich, visual experience online. Video is ubiquitous, which has an impact (less than you might think), but it's hard to go back to a text-only web when there are expectations regarding how things should look and work." Shared, established standards to measure and represent impact at the browser level will be required to influence behaviour. "Consider https; adoption accelerated drastically when in 2018/19 Chrome started flagging websites without https as 'Not secure'. A mechanism to make users aware of 'impact' as they browse has the best chance of influencing the web's evolution."
Considering the broader context when thinking about impact as a designer is necessary. "You must have a wider view of things a client might be doing. If they have a carbon-friendly website, that's fine, but are they doing other things that undermine that?"
Sustainability is one factor in a set of choices that fit the company's mindset. For Post, a focus on technical simplicity has multiple benefits. It reduces the footprint of what they do and is more secure and scalable. They work in lean ways with lightweight approaches that minimise complexity, use less energy, and have less environmental impact. "Offering green web hosting was one thing we felt worth doing. We are trying to consider the environmental impact of our choices as designers and pushing for small steps to enable bigger change."
—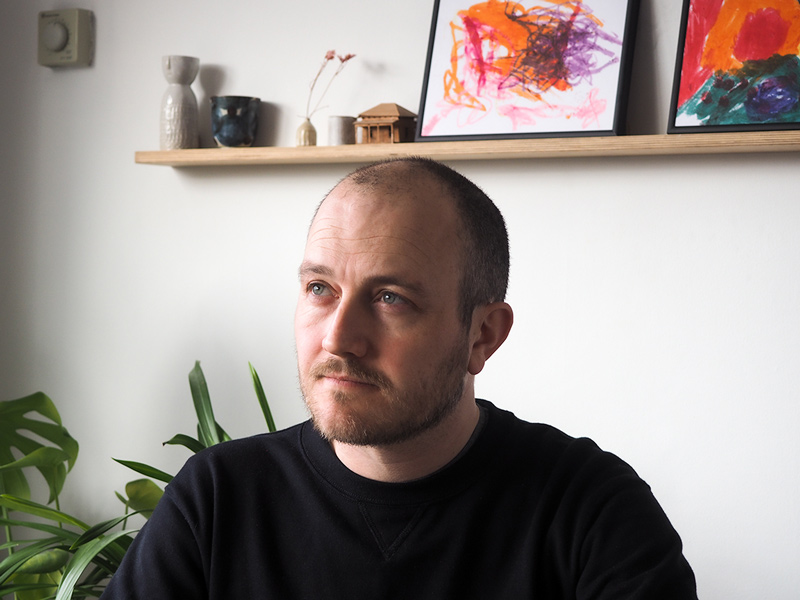 The difference a low-carbon website or digital product makes may seem negligible in the grand scheme of things, but if we adopt these principles as an industry we can make a significant contribution to a more sustainable future
Ross Harrington is a brand and digital designer who is interested in how design and technology can achieve positive change. After several years working as an independent designer in Europe and Australia, Ross recently joined Pattrn – a London-based user experience design and development consultancy practicing sustainable digital design.
Ross was interested in the ways design could contribute to positive change from the earliest stages of his career. "As a student in the mid-2000s, I was influenced by purpose-driven designers such as Ken Garland – author of the First Things First Manifesto. After graduating, in an interview for my first job in a studio, Zero-G, I was asked why I would be interested in working there. What appealed to me most was that much of their work wasn't purely commercial. They worked with clients from a range of sectors including charities and nonprofit organisations."
"I remember a site called Design Can Change around that time. It was about how designers can influence clients to make sustainable choices about paper-stocks, production techniques, inks and materials. I was interested in sustainability and climate change and wanted that to be central to my work, but I wasn't sure how to do that when my work was primarily digital. I had ideas about working with clients on climate tech and renewable energy – which still interest me – but it was only relatively recently when I learned about sustainable web design that I realised that our industry, and the internet as a whole, is responsible for significant carbon emissions."
Thinking about performance and best practice through the lens of sustainability created a new context for Ross' work, one which is implicit in his approach. While a sustainable mindset can inform a project, whether it is explicit or not, it usually forms part of the conversation because that is how Ross thinks about the work. "I realised there is an opportunity to bring climate-conscious thinking into the work we already do as digital designers. Every project can be sustainable." New projects and client relationships are an opportunity to build a sustainable mindset into a piece of work. "Many clients have sustainability goals, even if the project itself isn't about that."
Device consumption is something Ross is conscious of too. "I was already inclined to buy refurbished tech, but when I started to learn more about e-waste, and the environmental impact caused by the extraction of minerals I became more conscious about buying equipment. I try to use devices for as long as possible before upgrading them. I think the awareness of that is more mainstream now and some retailers have started to specialise in refurbished goods."
Thinking not just about what we consume, but our consumption itself is something Ross is increasingly conscious of. "I've been reading about degrowth as a movement. It's not a discrete thing, digital sustainability. The economic system is inherently unsustainable. Many, if not all industries need to change to reduce their climate impact. The difference a low-carbon website or digital product makes may seem negligible in the grand scheme of things, but if we adopt these principles as an industry we can make a significant contribution to a more sustainable future."
Visit RossHarrington.com and Pattrn.
—
Written and edited by Kevin Horan, Karen Hanratty, Seán Mongey and Ross Harrington.