The idea for an international design summer school started forming during my time as Acting Head of Visual Communication at NCAD. I was always interested in taking design education beyond the college walls and connecting with the wider design community. We did a few gigs at Smock Alley Theatre during those years with people like Hamish Muir, Paul Hughes, Max Kisman and David Rooney and I always enjoyed that mix of students, educators and professional designers meeting to discuss work and have a bit of fun, usually continuing on to The Lord Edward for more banter and refreshments.
Many conversations took place at this particular venue over that period — NCAD colleagues Jamie Murphy, Bobby Tannam, Aiden Grenelle, Kate Brangan and Noelle Cooper were regular contributors to these imbibing debates. "How would something like Werkplaats Typografie work in Dublin?" — "If Dutch Design Week can work in Eindhoven, why couldn't we do something like that outside of Dublin?" — "Have you heard of Black Mountain College?"
Actually no, I had never heard of Black Mountain College. Kate Brangan suggested I read The Experimenters: Chance and Design at Black Mountain College, which I duly did. Shortly after World War II, Black Mountain College, an unaccredited school in rural Appalachia in the USA, became a vital hub of cultural innovation. Practically every major artistic figure of the mid-twentieth century taught there: Josef and Anni Albers, Walter Gropius, Robert Motherwell, Robert Rauschenberg, John Cage, Buckminster Fuller, Willem and Elaine de Kooning, Allen Ginsberg…the list goes on. The Black Mountain College concept fascinated me and I got hooked on the idea of getting a group of critically acclaimed international designers and students together in a remote Irish location. After a lot of searching and a series of happy coincidences I ended up in the village of Letterfrack in Connemara. A beautiful, remote location that just happened to have brilliant studio and workshop facilities. Perfect. It even had its own mountain, Diamond Hill, overlooking the stunning GMIT campus, which is the National Centre of Excellence for Furniture Design and Wood Technology, designed by O'Donnell + Tuomey Architects.
I met Dermot O'Donovan, Head of Department at GMIT Letterfrack, to talk about the concept and he was enthusiastic and supportive from the outset. Noelle Cooper, Colin Farmer and the team at Unthink have been incredible, collaborating from the very early stages of the project, including doing a fantastic job on the website. I've also had great support from Tony Rhodes (School of Visual Arts, NYC), Carla Marrinan (National Print Museum), John Paul Dowling (NCAD), David Smith (IADT), Richard Seabrooke (The Future) and of course Stephen Kavanagh (Design Factory). Together, over the last 18 months, we have carefully formulated a distinctive offer — "Design Unplugged" on the Wild Atlantic Way.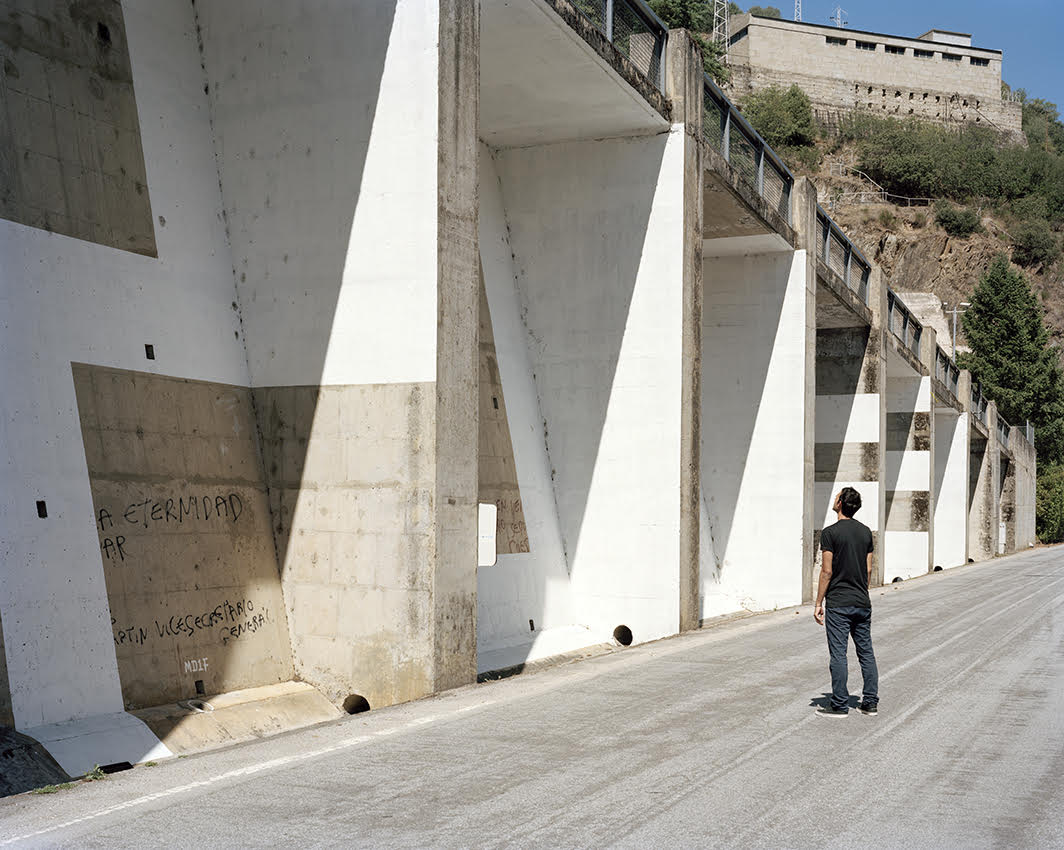 Design West offers superb facilities, wi-fi connectivity etc… however, beyond the campus, connectivity is weaker, and the landscape spectacular, providing an opportunity for participants to "unplug" from the busy world of design and gain new perspectives. It's an opportunity for students and professionals to "escape from the tyranny of the everyday" and spend time working with and learning from amazing designers. We are privileged to have a fantastic team of tutors and instructors on board — Lizá Defossez Ramalho and Artur Rebelo of R2 Design in Porto, celebrated Spanish illustrator and graphic designer Isidro Ferrer, Ken Deegan, Associate Partner at Pentagram (NYC), Noelle Cooper and Colin Farmer from Unthink (Dublin) and Susan Rogers (GMIT Letterfrack). Instructors will include Letterpress Printer Sean Sills (National Print Museum), designers and Riso printing enthusiasts Kate Brangan and Jo Little from Or Studio (Dublin) and the team of technicians at the GMIT campus.
We welcome applications from all design disciplines — graphic designers, typographers, illustrators, architects, educators, writers, artists, creative directors, art directors, product designers, motion designers, interaction designers, UX/UI designers, furniture designers, fashion and textiles — students, graduates, professionals — in fact anyone interested in creativity, adventure and fun is welcome to apply. Why might they? — it will be different. Design conferences are great, but audiences only get to see one hour presentations or on-stage interviews. This is a unique opportunity to really engage and spend time with leading international designers and learn from them. Yes, participants will see presentations, but will also take part in workshops and discussions. They will work with, talk with, walk with and socialise with this great group of designers — and all of this will take place in the amazing landscape of Connemara.
What really makes it different is the landscape — it's astonishing. Visiting islands and small villages, walking beaches and climbing hills in the stunning landscape of Connemara National Park will form new modes of research, hopefully leaving default online sources behind, at least for two weeks! I'm sure there will be one or two barbecues as well… There's so much I'm looking forward to, but above all I can't wait to see the faces of our participants on Day 1 as the Design West bus turns right down the R344 and heads towards Lough Inagh and Connemara National Park. It's quite stunning.
Design West, a two-week design summer school, takes place in Letterfrack, Connemara, Co Galway from 23 June to 6 July 2018. Further information can be found on designwest.eu or by emailing Conor, and the final deadline for applications to participate is Friday 20 April.