After a flurry of submissions, months of deliberation and a fancy shindig in Twitter's EMEA Headquarters in Dublin, 381 submissions have been whittled down to 100 great pieces of Irish graphic design and the 2016 Archive is now live! Many thanks to everyone who submitted their work, congratulations to all the designers, studios, clients and commissioners whose work has made it into the Archive and a big thank you to everyone who joined us to launch the Archive at Twitter on 30 May.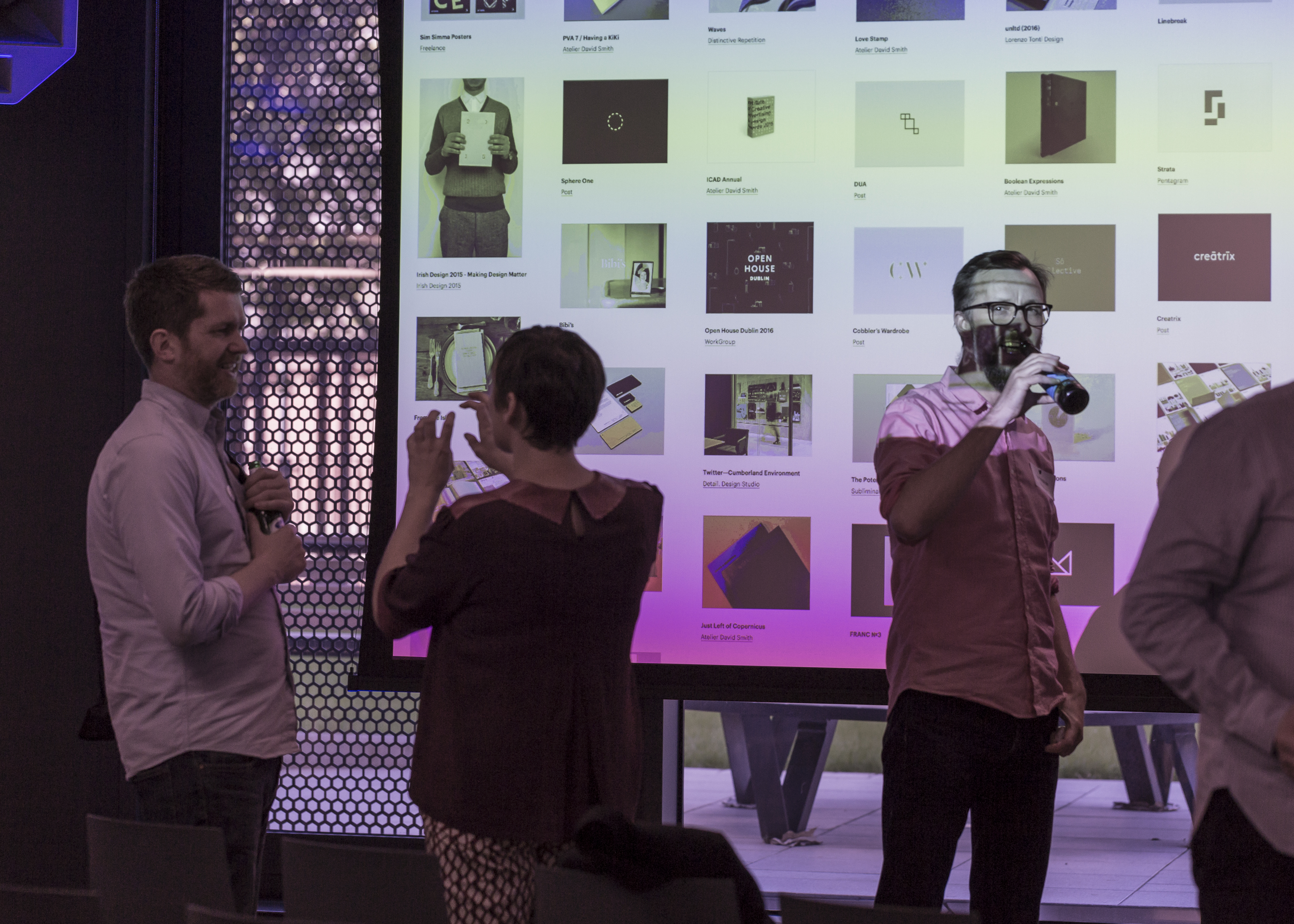 If you couldn't join us at the launch, you can replay some of the event on Periscope: here's part one with introductions from the 100 Archive team and here's part two, an excerpt from our panel discussion, Back to the Future, with Aoife Flynn/IMMA, Jason Delahunty/Zero-G, Claire Dowling/Deloitte Digital, Rachel Earley/Fjord and Seán Mongey/Post, chaired by Oisin Lunny. It was a really interesting discussion looking at what's now and next for the design industry in terms of the environments designers work in, the skills they need, the changing nature of user research and client relationships and the perennial role of the brief. Once we were done talking the 2016 Archive was revealed.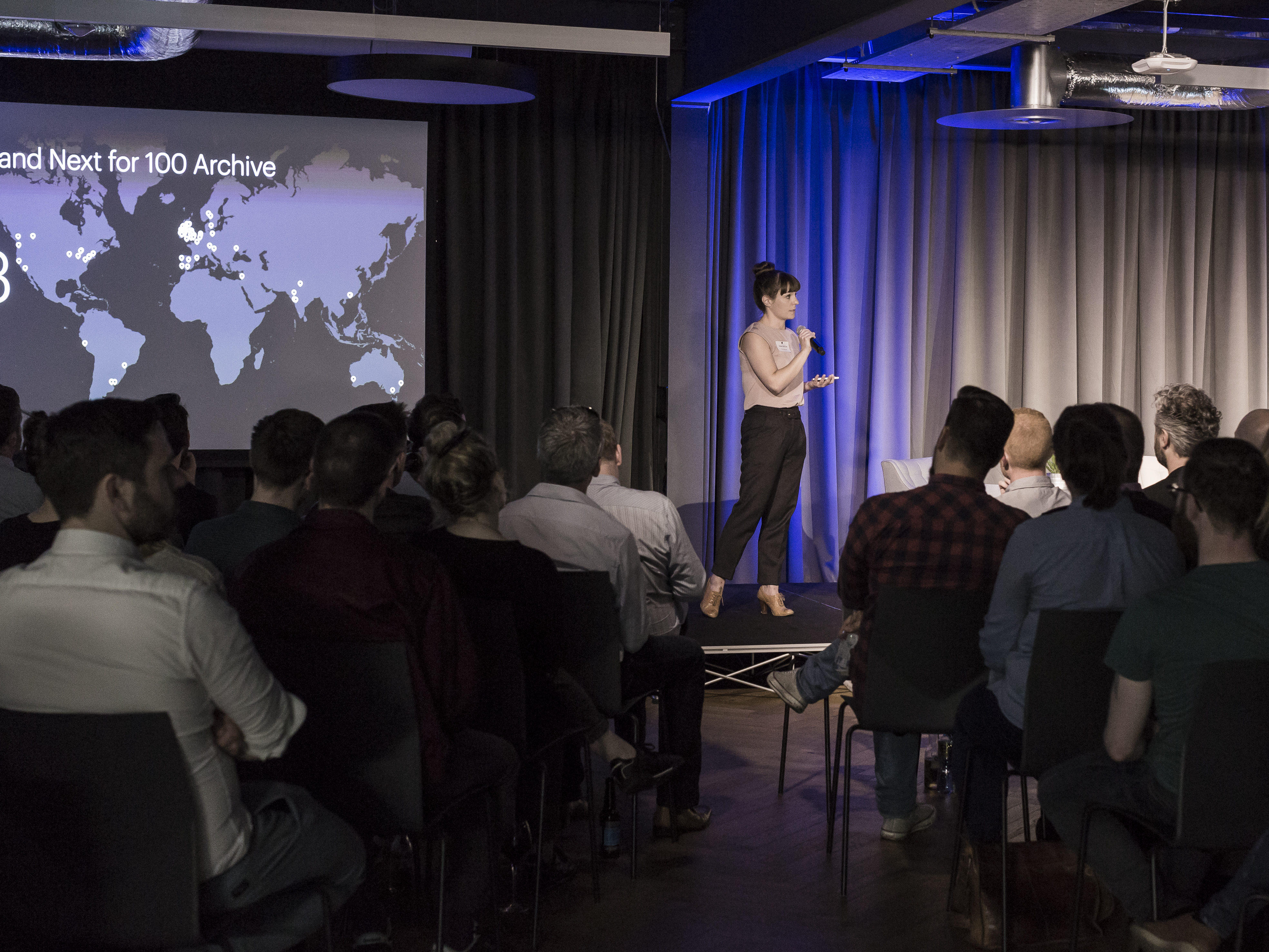 The 2016 Archive shows work from a range of cultural, commercial, charitable and corporate projects from emerging and established designers across Ireland and Irish designers in locations from Toronto to Oslo and from London to Sydney. It shines a light on the myriad ways in which design - and visual communication in particular - impacts on all facets of life, and we think it's safe to say it proves that Irish design is going from strength to strength. The final selection was made by our Archive panel who are Aoife Flynn, Head of Audiences and Development at IMMA, Kasia Ozmin, designer and creative director at Together We Create, Amsterdam-based designer James Cullen, LSAD lecturer Eamon Spelman and CCO of EdenSpiekermann LA Paul Woods. We spoke to them about their thoughts on the selection process and the work that's made it to the 2016 Archive and here's what they had to say:
'The "best of" bar is being raised by a collective Irish force, both at home and abroad. The spectrum from good to great design is much broader than before, creating a more challenging yet exciting selection process,' Kasia notes, and it's clear that her enthusiasm for the standard of design shown in the Archive is shared. Paul chips in: 'Irish design, and the designers behind it, are making an impact both at home and abroad. This year sees a very strong representation in brand design, everything from packaging design for boutique businesses to integrated campaigns for multi-billion dollar corporations. Digital work also has a particularly strong showing this year, showing Irish designers can play with the best in the interactive landscape.' While it's the interactive sphere where Paul sees our strengths, James reckons we're also raising the bar in another aspect of practice. 'In my opinion we've started to carve an identity for ourselves, especially with our approach to typography. This year's selection is proof of this and also features a healthy mixture of work that either communicates either a great idea or a dedication to craft (across multiple mediums) and at its best a combination of both.'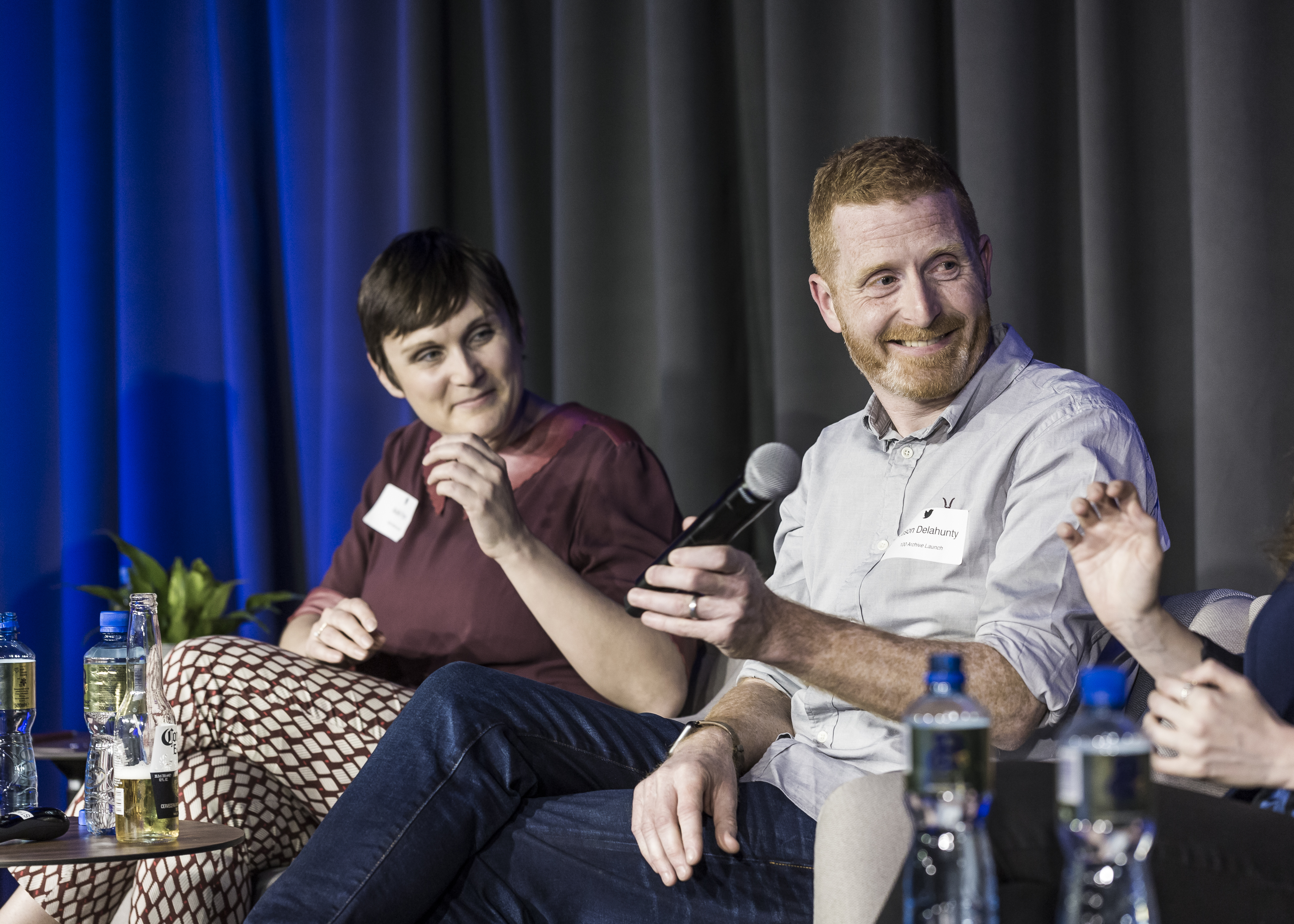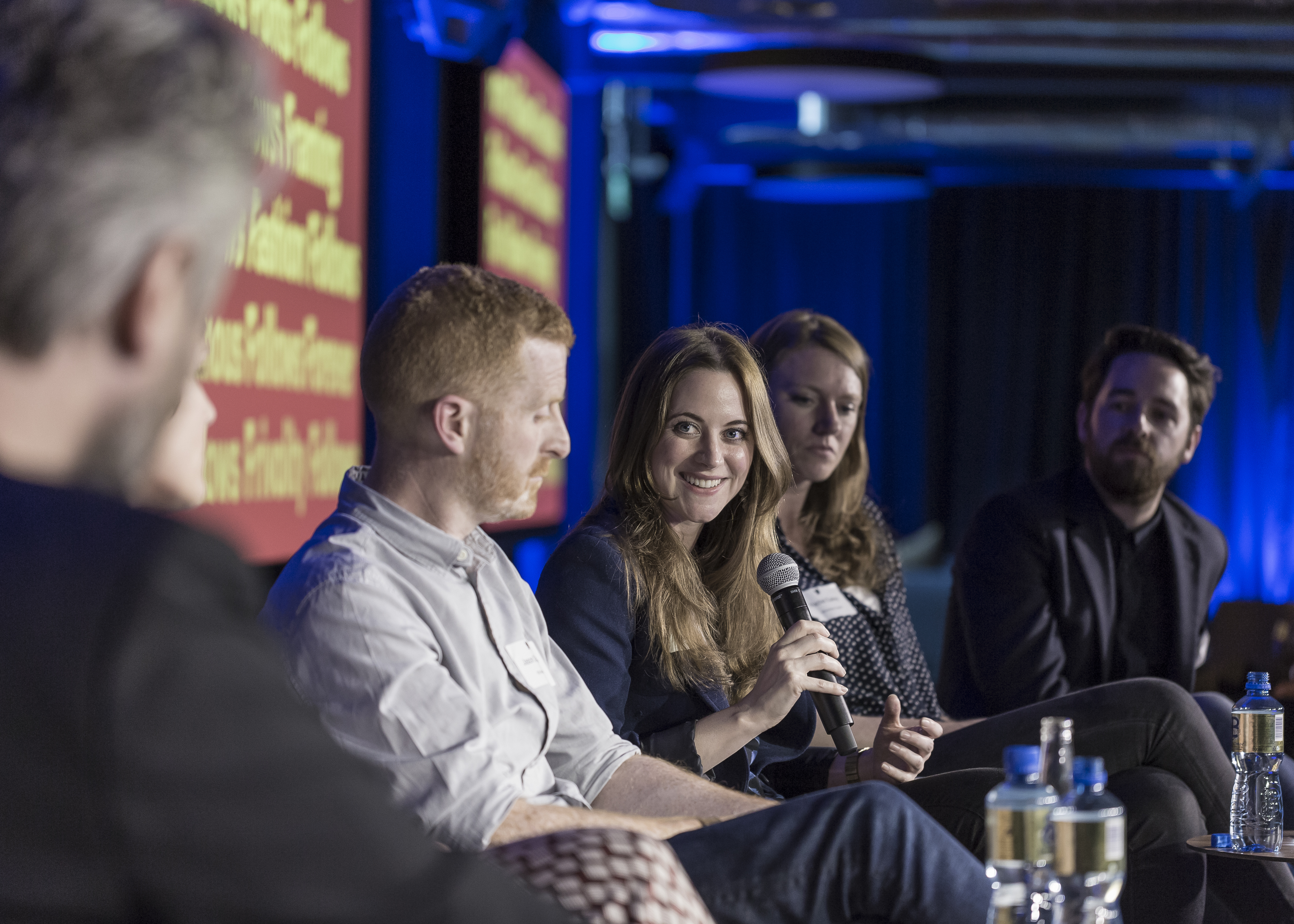 It's important to note, too, that the 100 Archive doesn't and shouldn't just tell us something about design, as a collection it can tell us much more, which Aoife sees as an important aspect to consider when selecting. 'When we reflect back on the 100 Archive for each year I think it's as important for the selection to tell a story of where design was at in that particular year, but also what we were thinking as a society: what some of the themes and concerns were in business, in culture and in our day to day lives.' Lastly, Eamon sums up the role the 100 plays in it all: 'Graphic design promotes, advocates and celebrates the work of others; it is important to have a space, such as this, where the discipline can acknowledge its own achievements.' Eamon, we couldn't have said it better ourselves...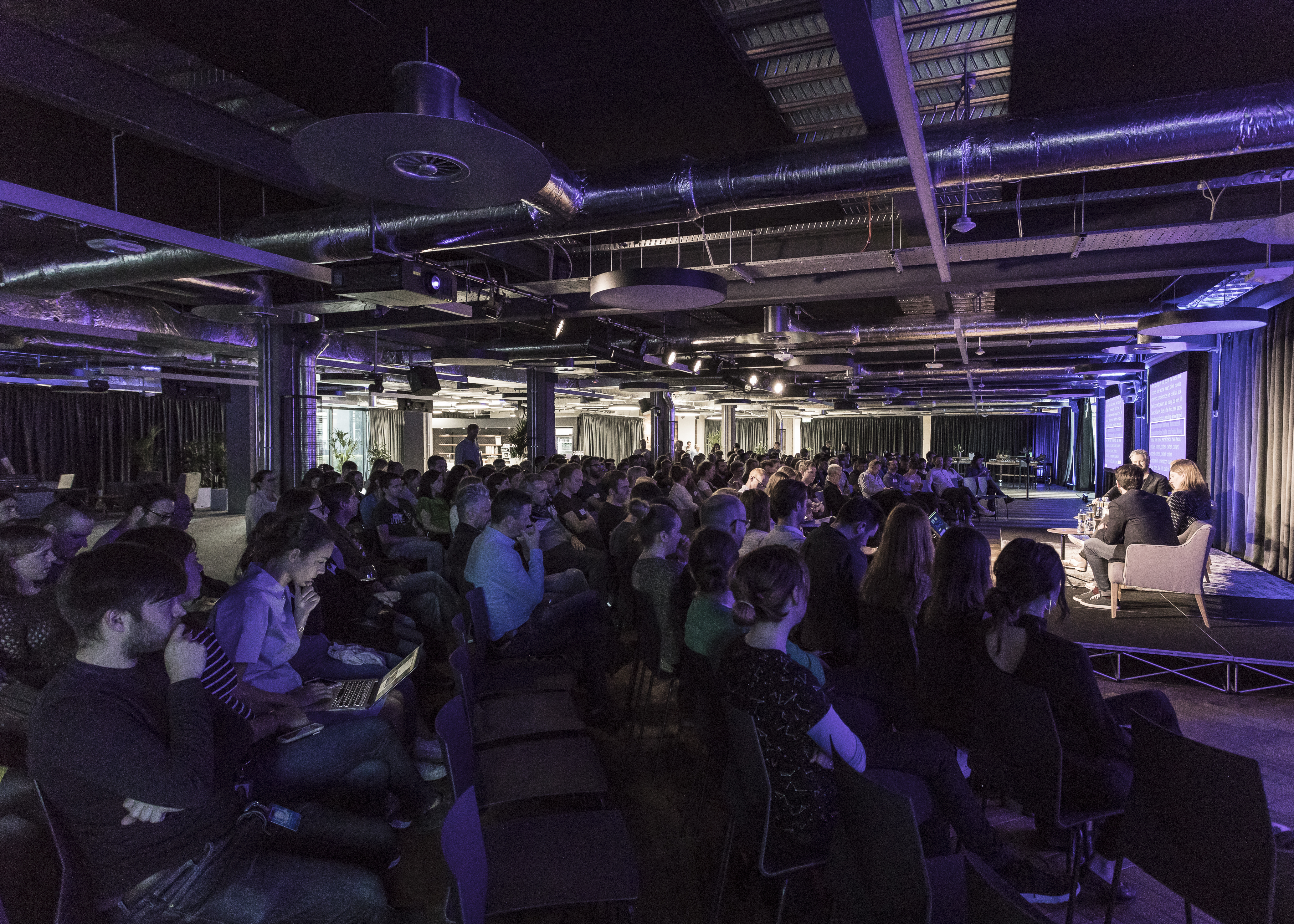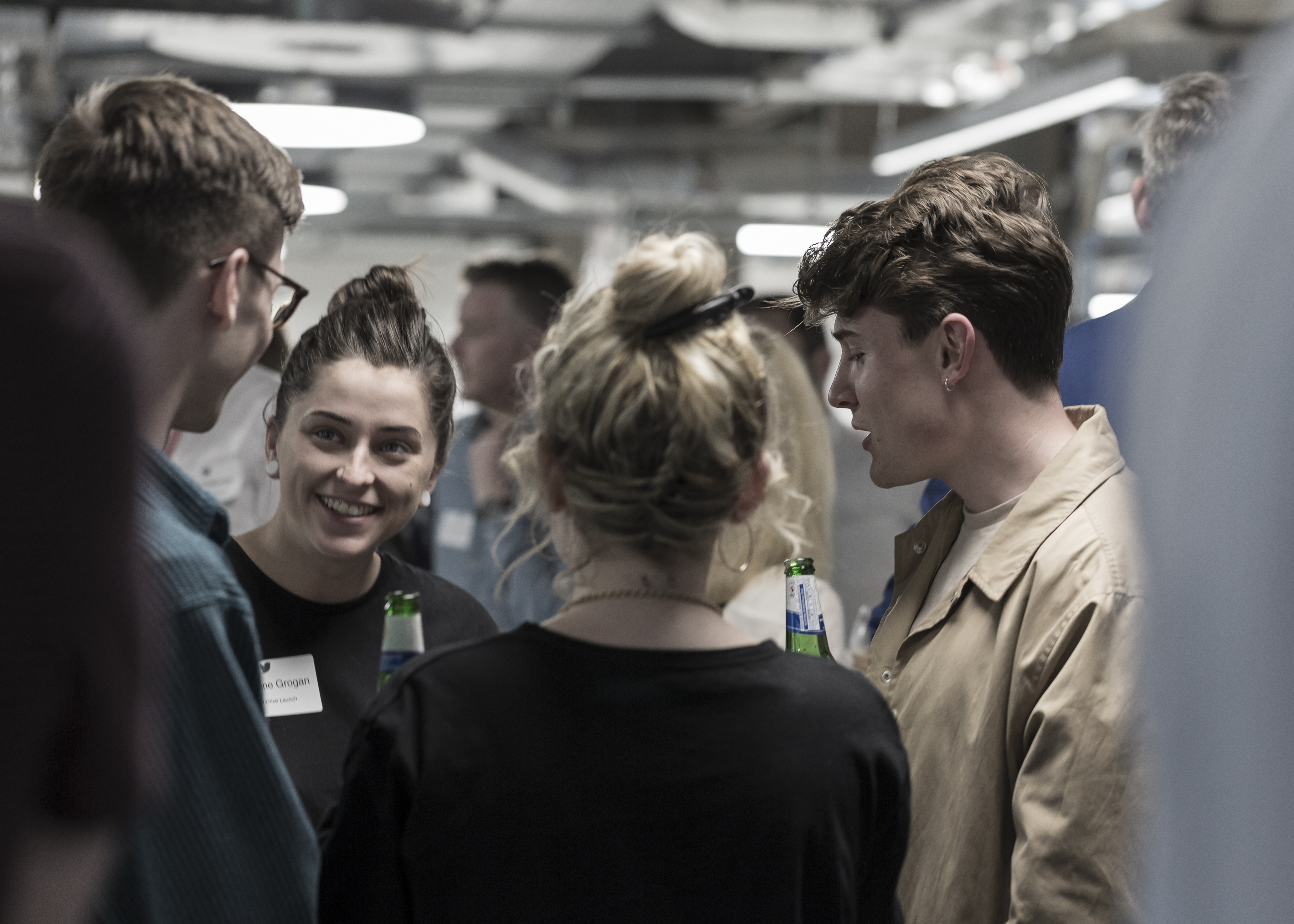 Thanks again to Twitter for hosting us at their EMEA Headquarters in Dublin. All photographs by Aisling McCoy and Matthew Thompson.