Dublin-born Katie Kidd studied visual communication at the National College of Art and Design, combining both her love of art and her love of writing. "I learned how to bring these two things together in the most aesthetically-pleasing way: from posters to book design, to motion graphics. I learned how to tell stories with shapes, colour, typography and layout." For the last two years Katie has been putting those skills into practice as an art director in Boys + Girls. More recently, however, she has travelled to Australia in search of new opportunities and adventure!
In July 2016, having graduated from NCAD, Katie got an internship with Boys + Girls where she hit the ground running as a junior art director. "In college I could never decide which discipline was best placed for my creativity. Book and editorial design were great, but so was illustration, film directing, film editing, photography, animation and everything else!" Katie was drawn to art direction when she heard Rory Hamilton from Boys + Girls speaking at Offset 2015. "The culture in Boys + Girls is ideal for fostering creativity. We're definitely encouraged to reach for the stars. Ideas you might feel are too crazy can always be made possible with the right people. The agency's brand purpose is all about collaboration, which extends from working together as a team in-house to working with clients, suppliers and creators of great work, from all over the world. As an art director, it is my job to be 'the eyes' of a project from start to finish, and to make sure that the finished piece stays true to the initial idea. Collaboration is key in making sure the work reaches its' full potential."
Katie got the chance to work on her first TV ad in 2017 for the Three Mobile 'Make It Count' brand campaign. "The messaging was all about how mobile data is not just bits and bytes, but something that can carry meaning to those using it – whether that be photos shared, WhatsApp messages or Youtube videos." Working with copywriter Avril Delaney, Katie created three short films for the 'Make It Count' campaign. "My favourite of these was the 'Make-Up Tutorial,' which is a window into the moment a teenage boy tries make-up for the first time using a Youtube tutorial. The director Mark Albiston treated the whole thing very sensitively and we love it because it represents a wider conversation around identity politics, gender and diversity in advertising."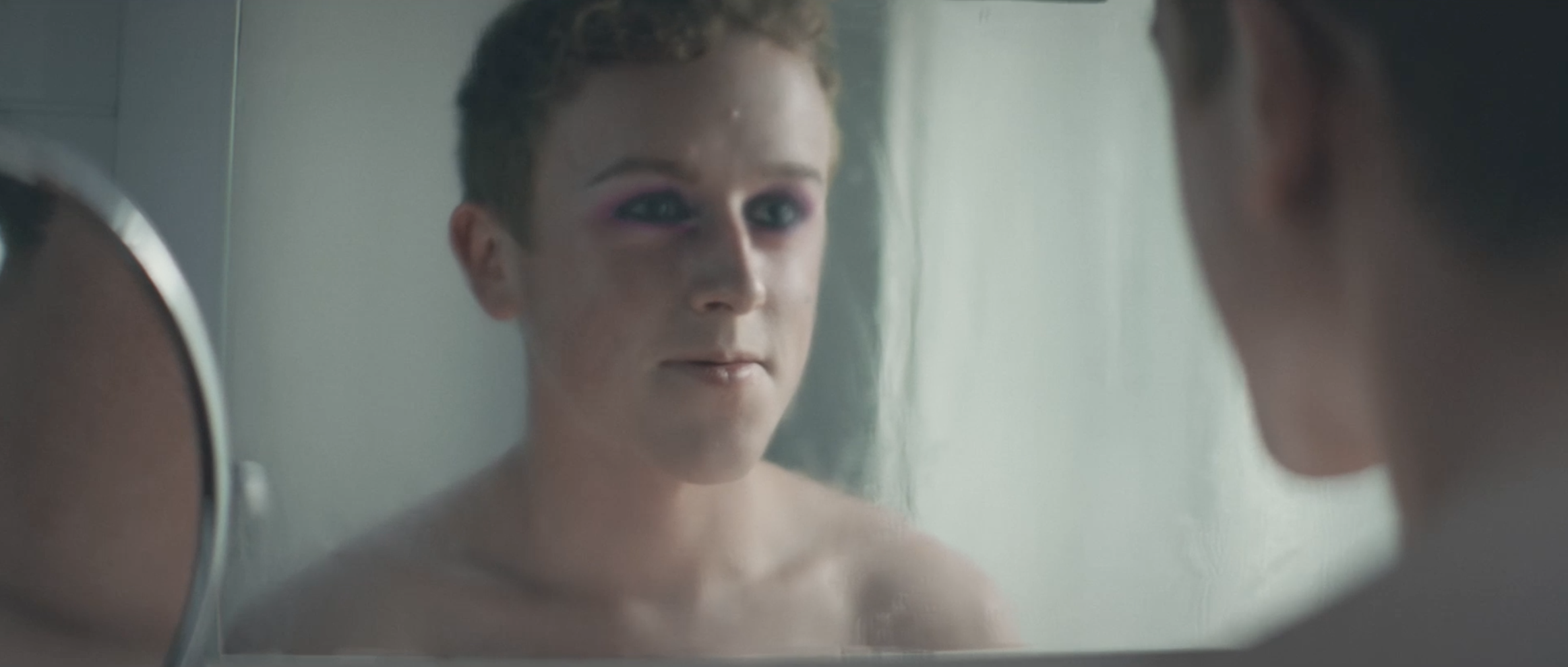 We're fairly certain that most people have seen the very memorable Mc Donnells 'Curry Cult' television ad campaign, which was released just before Christmas. Thanks to Katie and the Boys + Girls team, the 'Chippus Currius' mantra has probably gotten stuck in your head at some point over the last few months. Katie tells us that as part of the project Boys + Girls collaborated with Annie Atkins on the design of the cult sigil, leaving them all feeling a bit starstruck. "Boys + Girls have a history of making very funny commercials for the curry sauce brand, so the pressure was on when we got briefed on McDonnells next iteration of 'OOOOOHH!' Thankfully, people seem to really like it. It's the sign of a good ad – when it disrupts the audience enough that they actually remember it and remark on it. At the end of the day, my job is to sell stuff to people. And the best way to sell stuff to people is to disrupt them in their day-to-day lives – to make something they'll notice. As irritating as a lot of advertising can be, it's something we see, hear and are bombarded with every minute of the day. So why not use that to our advantage and shake things up?" In addition to working on the TV ad, Katie was also involved in creating the billboards, press ad, radio campaign and social media content.

One of the most challenging (and exciting) projects Katie has worked on to-date was the Jose Cuervo Tequila 'Live from the Other Side' social media campaign. The initial aim of the project was to create educational social media posts about the Mexican Day of the Dead tradition, which takes place at the end of October / start of November. They came up with the idea of a parody chat show. "There were a lot of challenges in production: we had a short turnaround time and a limited budget for a campaign that had to work in a global market. Creative magic often happens when you hit a roadblock and if we couldn't afford to have humans on our chat show – why not make puppets?" The final result was an entertaining and educational puppet-filled chat show – 'Live from the Other Side' hosted by Antonio Suave. The Boys + Girls team worked with director Julian Hills, who has a lot of experience working with puppets and previously directed some episodes of 'Podge & Rodge.' "Our eyes were opened to a whole new world of puppet-show-making that we'd never experienced before. The process was fascinating. It was truly a collaborative piece of work. We worked in tandem with Julian, who put loads of energy into managing our puppets and the narrative of the show as a long form piece. The show's brand identity was done in-house, as was the edit and motion graphics. We handed the episode writing over to two up-and-coming comedy writers: Dale Longmore and John Quinn. Julian's set designer worked with our in-house designer to build a classic chat show set with a Dia de los Muertos twist. The cityscape in the back depicted the "bridge" between the Land of the Living and the Dead."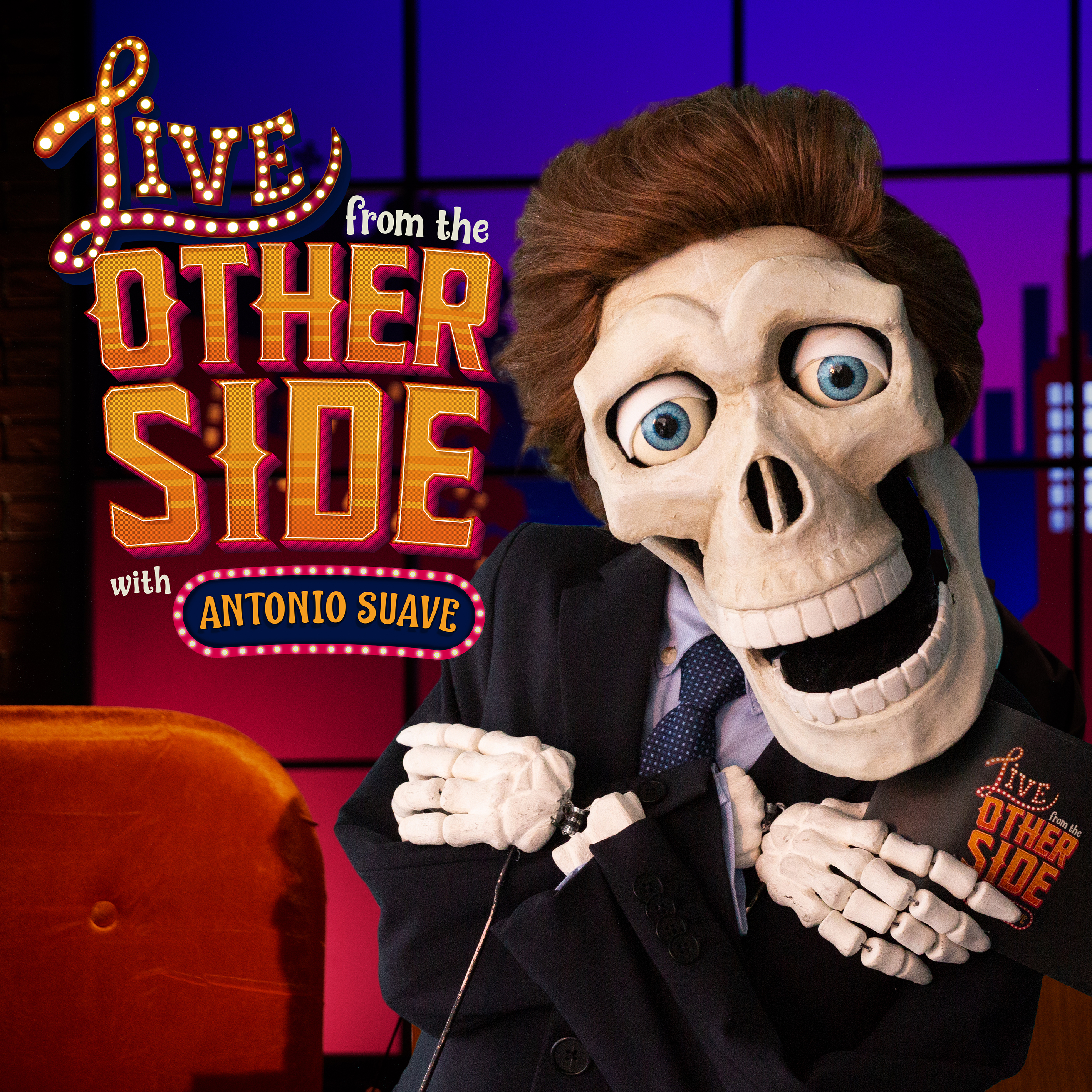 Another challenge of the project was staying true to the initial brief. "How do we make a chat show educational? We struck a good balance between educational and silly with the chat show interviews. The guests included a celebrity chef who discussed traditional food and drink at the festival and Anna Wintour who chatted to the host about traditional dress and the importance of 'baring your soul,' which is Jose Cuervo's working line. The show also featured a teeny tiny chilli house band called 'The Hot Jalapeño Peppers.' As an art director, it was an exciting piece of work because the whole show is so visually rich. It was a great opportunity to flex my art-directional muscles."
With the intensity of working as an art director, Katie still manages to find the time to work on design and illustration-based personal projects. "Between client feedback, budget and other obstacles, sometimes ads don't go out exactly as you pictured them when you first had the idea. With a side project the work goes out exactly as envisioned by me. It's creative therapy for the times I've lost an idea I loved in work. One of my favourite personal pieces from last year was a poster I did for Image Now's Sound + Vision exhibition as part of the Dublin Bowie Festival. Each participant in the exhibition was given an album to typographically interpret. Mine was Scary Monsters and Super Creeps, so I took the line 'Same old thing, in brand new drag' from a track called Teenage Wildlife, and made it out of make-up."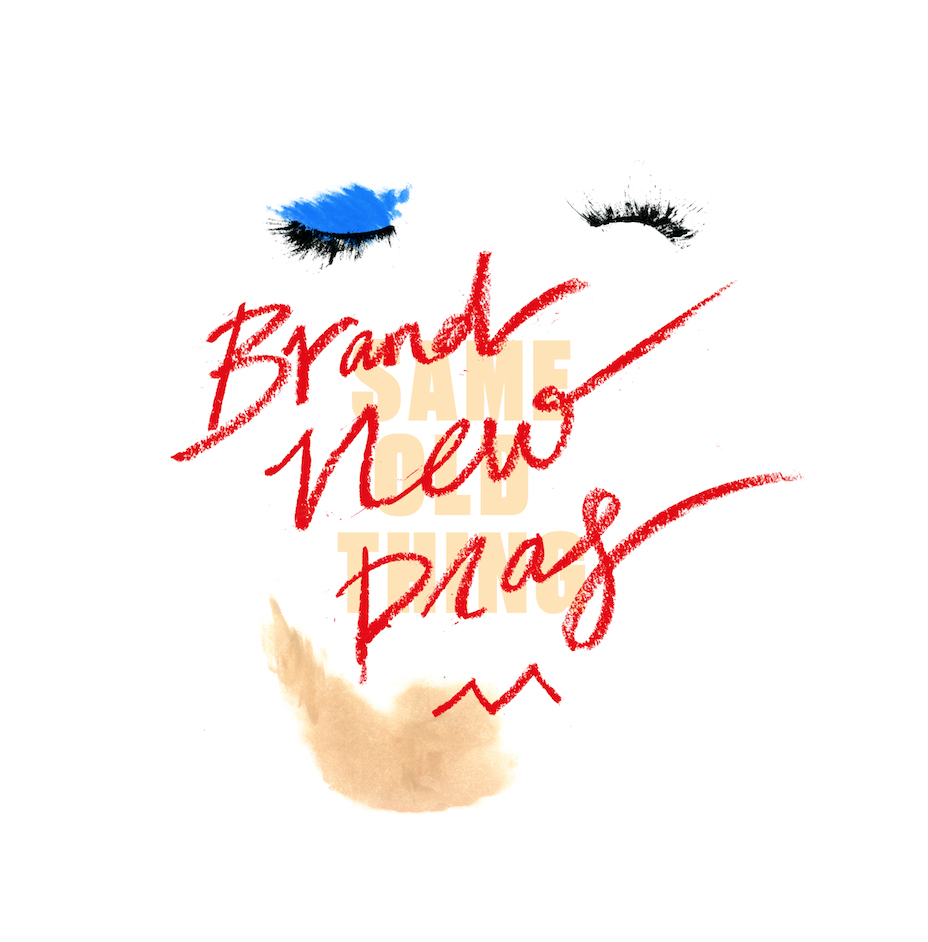 Like many up-and-coming designers Katie's personal work is sometimes influenced by current political issues. "I think if you're a creative and you're interested in politics, it's important to use your skills to take a stand when you can. You can't fix all of the world's problems, but creativity in the face of adversity is always good." Katie and her work partner Avril created 'Vote for Women,' a politically inspired project which connected the 2018 referendum for repealing the 8th with the centenary of women obtaining the right to vote in Ireland and the UK. "I designed an identity that echoed the suffragettes' placards a hundred years ago. Avril wrote a gorgeous line: 'In 1918, getting the vote changed history. In 2018, using your vote will change it again.' We recreated iconic photos of the suffragettes with young Irish women today, and used them for a film and as social media assets." As part of the campaign Katie and Avril created a mini zine containing all of the important information about what you are voting on and how to register to vote. The zine doubled as a small poster when folded out. They distributed it to as many colleges, canvassing groups and shops as possible. "The project lived well on Instagram where we did countdowns to the vote registration deadline and posted tips for voting day. It culminated with the crew in Hen's Teeth putting on an exhibition of bespoke protest placards to raise funds for 'Together for Yes.' The whole thing was a huge undertaking and almost like a full-time job at times, but totally worth it." In November 2018, Katie was selected by the Art Directors Club of Europe to present 'Vote for Women' to an audience of other young European creatives at the Festival of Creativity in the Museu del Disseny, Barcelona.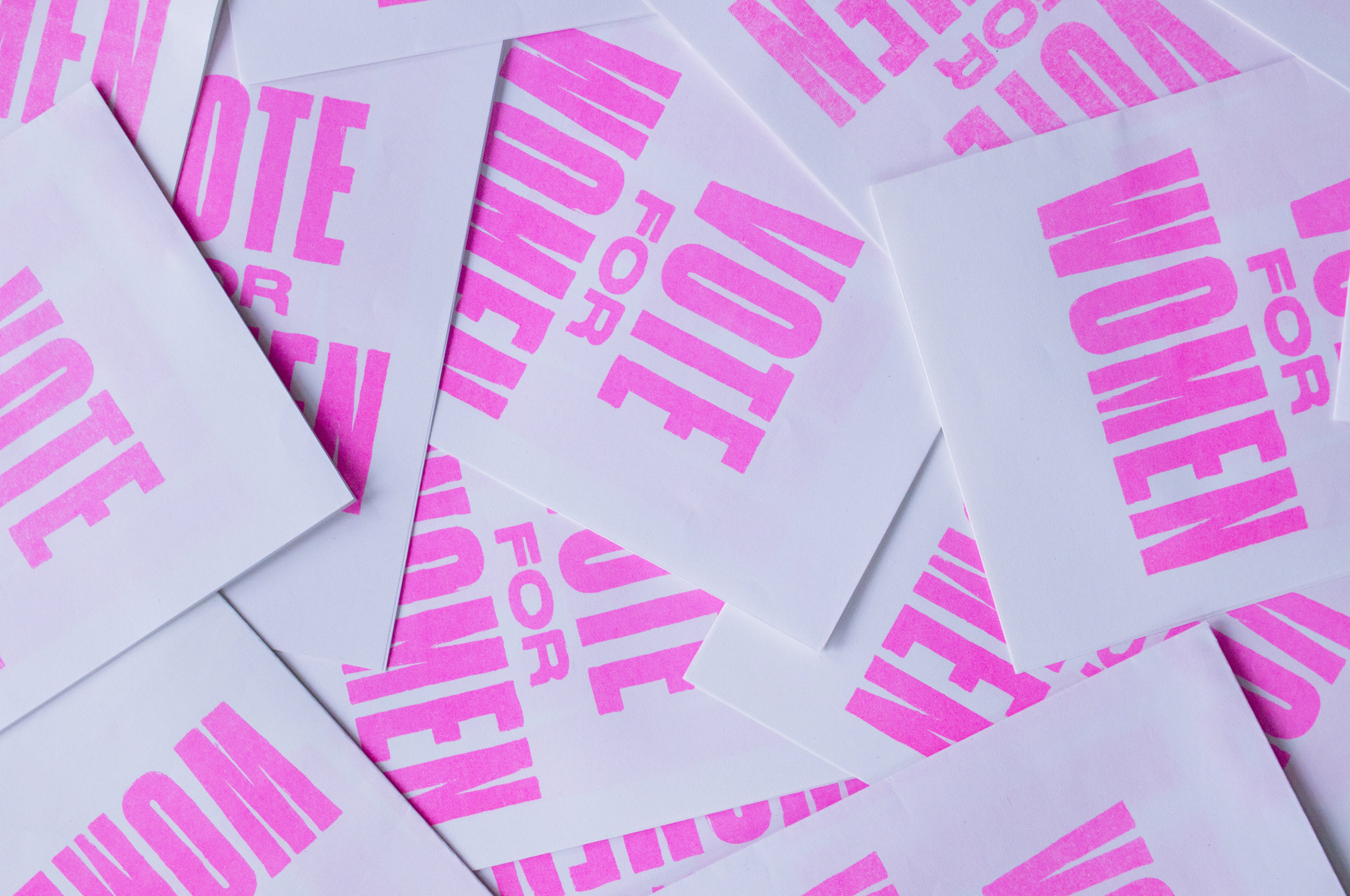 Ads that don't necessarily behave like traditional ads are a key inspiration to Katie. "When we hear the word 'ad,' billboards, TV spots, newspaper spreads and radio all come to mind. When we see or hear an ad, we're likely to tune it out. There's a lot of noise. How can we break through? We make ads…in disguise! Last year, KFC unfollowed everyone on Twitter except for six people named Herb and the five former Spice Girls because their secret recipe contains eleven herbs and spices. One eagle-eyed Twitter user spotted this and KFC rewarded him with a painted portrait of the Colonel giving him a piggy-back."
Katie intends to continue exploring the world of advertising while also exploring the land down under! "I'm coming into the industry at an exciting time. Change in mainstream media and how we consume things is happening rapidly, and I'm bang in the middle of it. I'm delighted to have made TV spots and print so far, but I'm excited to see where innovation and technology will take me. Hopefully I'll be the brains behind some of it. I'm at the beginning of my career and I'm still figuring out my voice, but this much I know: creating culture through advertising is important. I want to make ads that disrupt and make culture instead of adding to the noise that already exists."
Find Katie on the 100 Archive here or take a look at some of her other great projects on her website.