We visited CI Studio in Herbert Mews to chat to founder and Creative Director Mel O'Rourke to find out more about design in the public sphere. We also discussed the changing attitude of clients to design, and the increased understanding businesses have of what design can do. Watch the video clip or read the full interview below...
When did you first become interested in design?
I'm from Kilkenny, with Kilkenny Design Workshops just up the road, and I remember three of the designers coming to give us a talk. One of them was a graphic designer and I remember thinking, 'Oh my god, posters, albums covers!' I loved art, but actually didn't think you could use it commercially. And that was the lightbulb moment, that I could actually do something that involves art but is more commercial. I was 14 years of age.
Tell us about studying and moving into the world of work.
I went to London and studied in a small art college called Putney College of Art. I came back to Dublin where there were probably only a handful of good studios around so the scene was still quite young, but it was really interesting. I started work in a really small studio in Temple Bar and it was great just to learn how you set up a studio, the whole ins and outs of business, because ultimately I wanted to have my own studio. In Dublin design was very much in its infancy, whereas I had come from Kilkenny where design was everywhere because of KDW. It really wasn't until the start of the Celtic Tiger that design started to become quite important to the commercial growth of the city.
Tell us a little bit about CI studio.
I started the studio in '96. I had been working in another studio and they were moving premises to the northside and I decided that I was going to stay put. It's funny; the whole motivation for setting it up was this idea I had that it would be great to take off whenever I wanted. I didn't realise that for the next two years there were absolutely no breaks. It was like having a child that needed constant care and attention!
But I suppose from the beginning, from working in other studios, I just thought that it would be nice to create an environment that people really loved being in! I was used to bosses who put their word and law onto things, and I thought that wasn't necessary, it was about having an environment that people could really look at design, really collaborate, and I wanted a studio that I really liked and wanted to work in! So that was the ethos from the beginning and as it grew it was purely instinct in terms of the people we brought in. They got it, they liked the work, they were excited by design, they understood what we were trying to achieve. And it's always been like that, it's always been a place where collaborating, working together, thrashing out ideas together has always been a really big part of what we do. And enjoying it! We're not rocket scientists, and we're not neurosurgeons. We are really lucky to be in an industry that is so visual and creative, and we are lucky to do well in the industry, so we never forget that. It's a privilege to do this kind of work.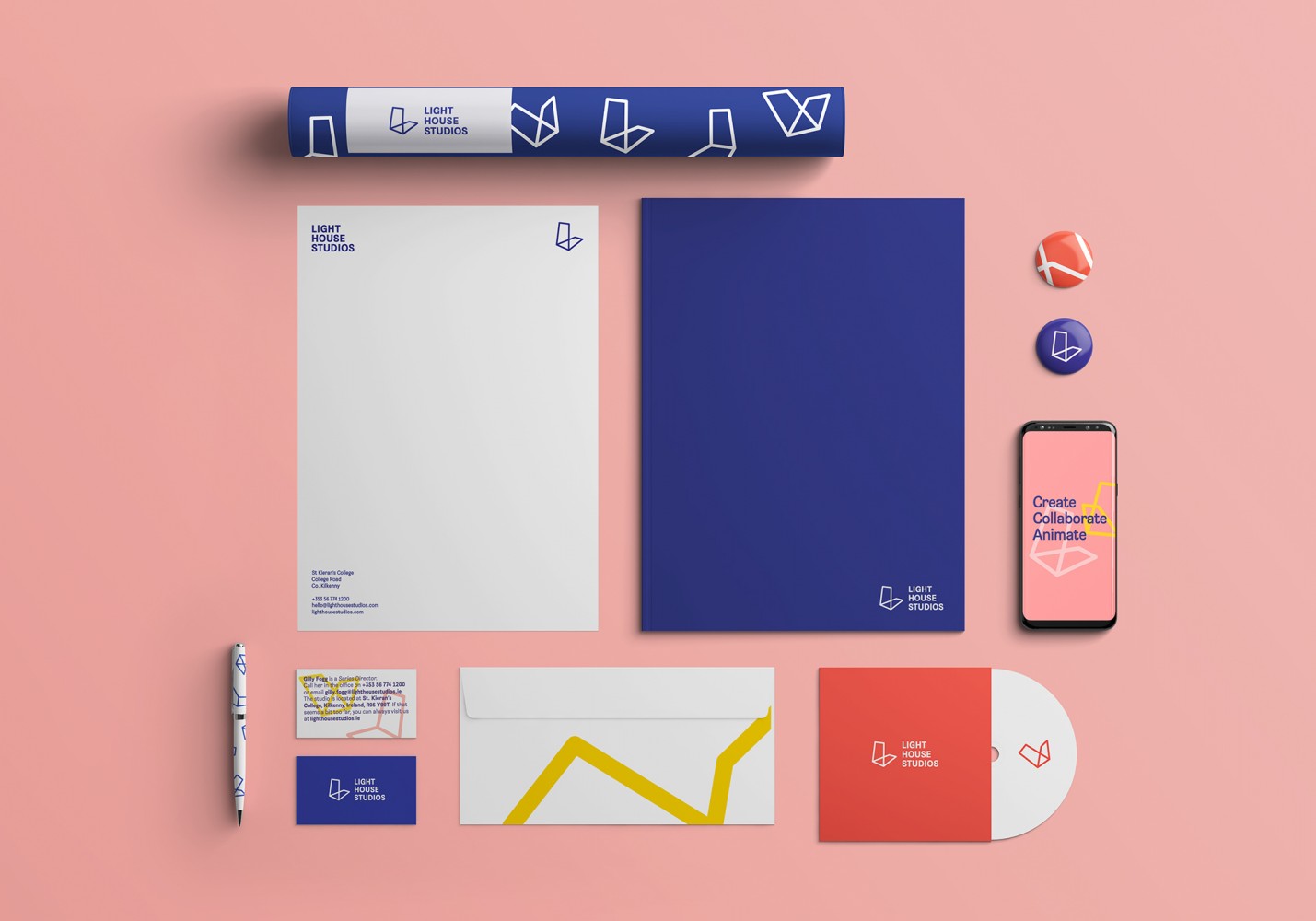 So tell us a little about the kind of projects you work on and how you approach them?
Clients usually come to us when they have a problem with perception, or there's something strategically going on in the business, such as a merger, or they just want to reposition themselves and have a different focus. So we look initially at what they are doing, why is there an issue, how are they being perceived? We don't believe in research for research's sake, it's all about trying to get to the heart of things. We try to find and work with the main people, not just the marketing teams: it's their business and they know more about it than anyone else. We try to get to know the client and their business as much as we can, try to live it really to make sure we are doing the right thing! We get the designers who are most suited to a certain project and have them get to know the client as well as we know them.
The first presentation to the client is the most important part of any project because that's really where we want to reflect them back to themselves. This is their world and this is how we think they should be perceived, this is their tone of voice and their style of imagery. Usually, they agree, they say, 'Oh my god...this is us!' And we want that reaction from them, we want that shiver up the spine! After that there's a little bit of tweaking, then it's onto implementation. We work on everything from interiors to environmental graphics to digital in-house, but if we need a specific area of expertise we'll bring that in.
When it comes to working with companies, we think the internal audience is as important as the external one. A company's staff are the ambassadors of the brand so we want them to really understand the company and their purpose so they take ownership of it. People tend to really embrace brands that are happy brands, as opposed to when a company says it's one thing but we know that internally it's a mess... To sort out the internal house is really important to us. What we do is only the wrapping of what should be a really happy, well-organised organisation.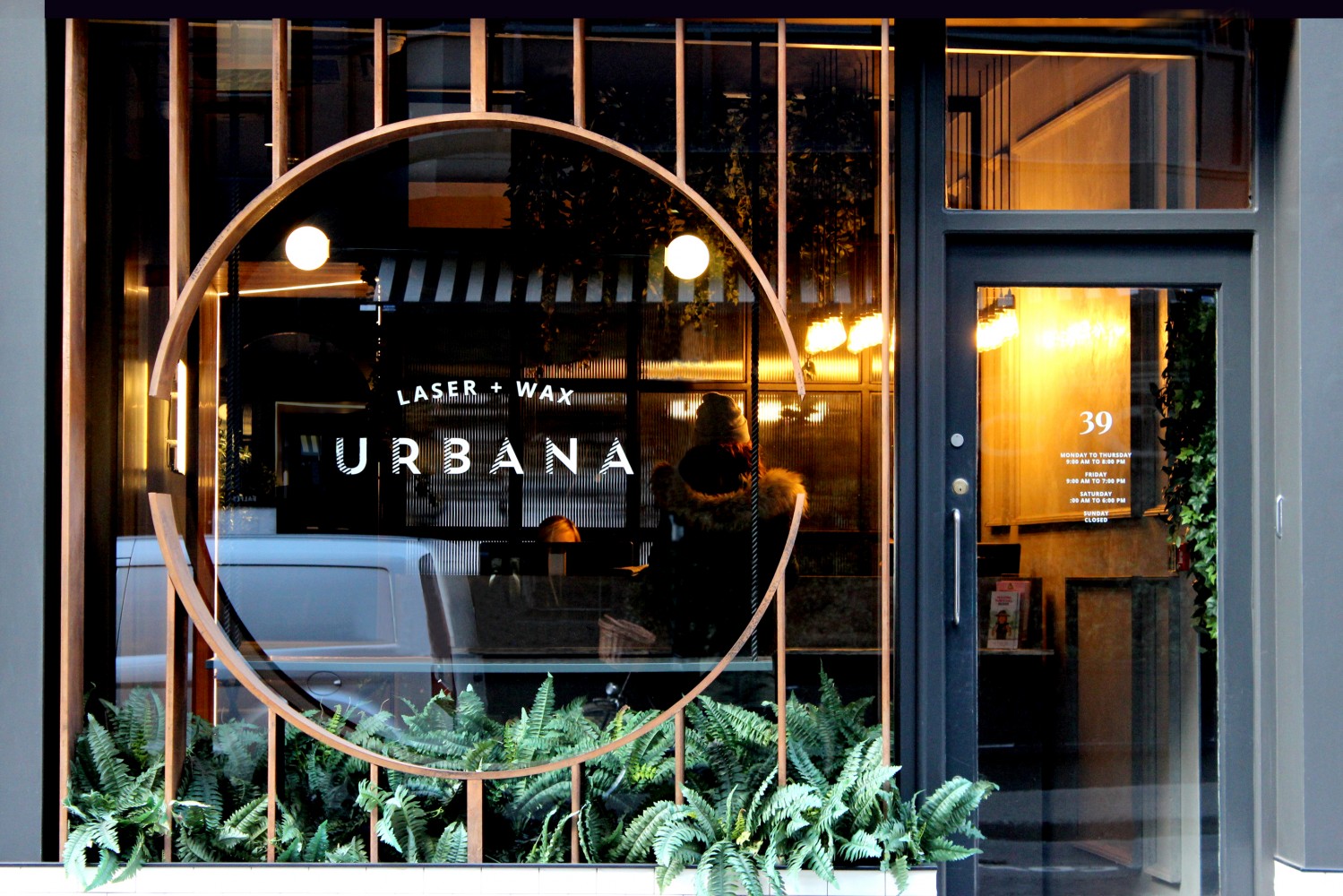 You've recently worked on a bar called Tenters, tell us a little about that.
Tenters is an interesting project. The owners were planning to redevelop this traditional pub in Blackpitts in Dublin, and they really wanted to create something that took into consideration the history of the place. There is a lot of bad press about the hotels that are springing up in the city centre, and there's good reason for it. This was one project that we felt we really needed to treat properly and be very sensitive to history, so we researched the area, what went on there, what was there before.
The Tenters is all based around the linen industry: there were a lot of linen factories in the area, a lot of leather making, a lot of craft. We wanted to bring that into all the different elements of the brand identity, even in terms of the gold lettering on the windows, just making sure everything had that craftsmanship that was renowned in the area. We changed the name of the bar from The Tenters to Tenters just to make it a little bit more contemporary, but we kept the original lettering and all the elements that were there previously. We think that we did a good job in terms of making it work within the area as opposed to an eyesore of a new logo popping up. And I do feel that's really important; we are losing a lot of our traditions and history through these new buildings and new hotels going up, and there doesn't seem to be a sensitivity towards the environment they will sit in and what's gone on before. So we just didn't want to go down that route, we want to make sure that every little part of that had some relationship with the past.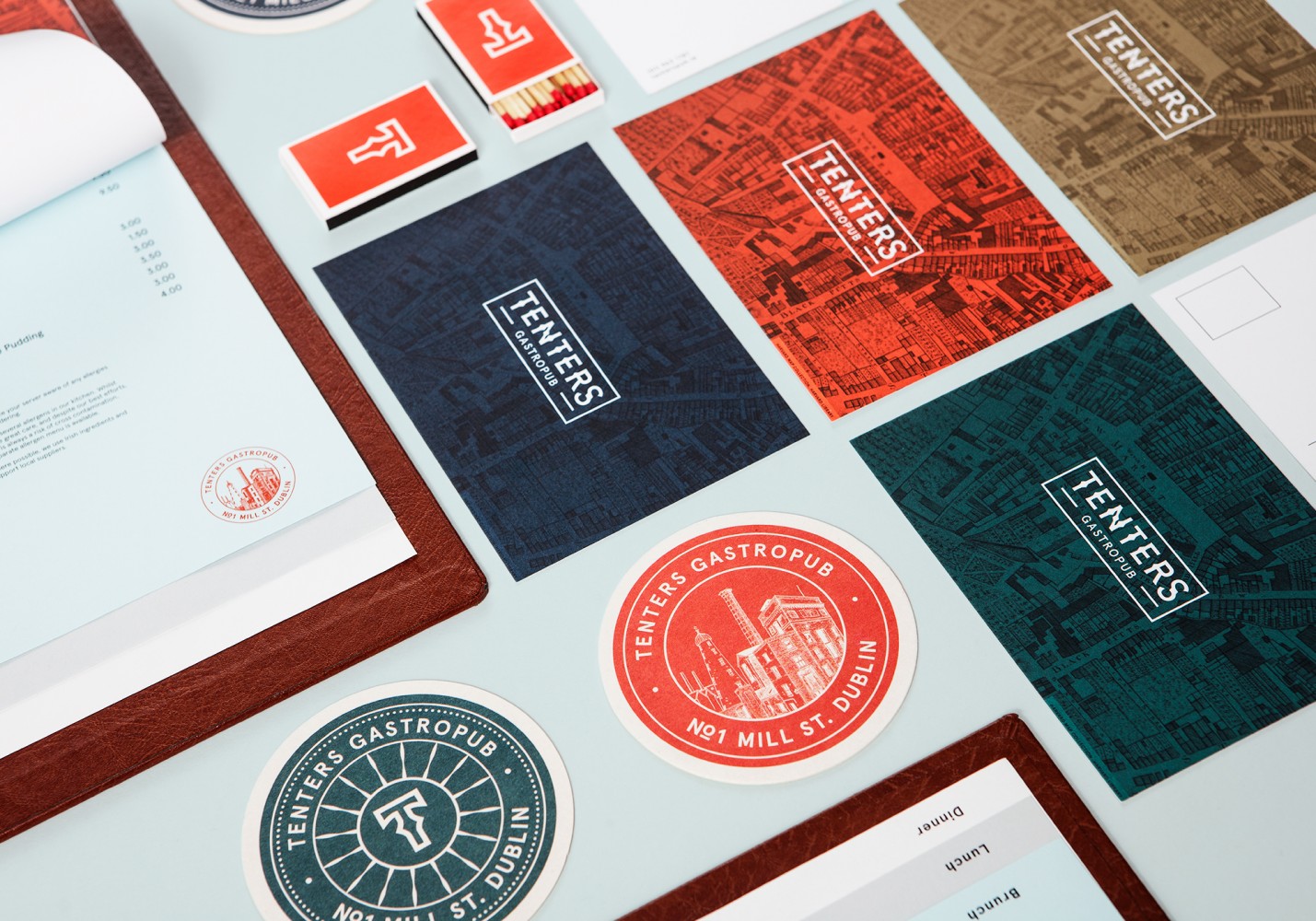 What's your approach to work in the public realm?
What we try and do is get into the minds of the audience. Who's going to be seeing this, who's going to be working with it? When it comes to the public realm we have a huge responsibility: anything that's out there is done as well as we possibly can do it because there's nothing worse than seeing awful design around the city… And I do think that most design companies in Ireland, and Dublin in particular, feel that sense of responsibility. Design has matured so much in the last few years, the standard is really high, but you still get the odd company that really don't see how important quality of design is and they put up an atrocious looking sign that people have to pass every day… It's just really important to put care into everything that's on the street.
Speaking of something very visible on the streets of Dublin, tell us about Dublin Town.
Dublin Town was an interesting project, they approached us a couple of years back. They were called BID at the time, Business Improvement District, a term used in different cities. The problem was they weren't getting the benefit of the good work they were doing. Activities they were responsible for were Dublin Fashion, Dine in Dublin, things like that, but there was no connection between their identity and the activities that they were doing. They also had a website that was really popular called Dublin Town. We felt that Dublin Town as a sentiment was really nice because it had a community feel and was probably their most well-known activity. So we thought that it would be really good to bring everything under the Dublin Town brand.
We created a new identity for them that was a lot simpler than the previous one, and then we directed all of their activities back to that identity. We created this visual device like a badge that all the people involved would wear, We Are Dublin Town. It reinforces that businesses all over the city are working to improve the city. They do so much work to make the city a better place to visit and to try and attract as many people as possible into the city centre as opposed to going to the different shopping centres further out. The identity works across vehicles, livery, uniforms and customer service kiosks around the city. Now they have something that people recognise and understand a lot more.
CI Studio has been around for boom and bust and come out the other side again. How has that been?
When we set up in the '90s it was at the start of the Celtic Tiger, so very quickly the company grew exponentially. We needed to grow with the businesses we were working with. So we ended up having 26 people at one point, yet we felt there was something missing. There was too much money around, projects were been given these huge budgets but the work wasn't necessarily as good as it should have been – and that was across the board. I think there was a lot of excess in the late '90s, early 2000s. When 2008 happened it was a wake-up call, and we had to cut our cloth to suit.
At first, we thought the recession was something everyone else was talking about but it wasn't actually happening to us! And I remember, I think it was slap bang in the middle of September 2008, three projects that were signed on the dotted line, about to start, were all pulled. I remember one of the designers looking at his watch and saying, 'The recession has officially started because this is the first time I don't have anything to do…'
Since we started it was always manic busy, so it was a real time of reflection. One thing we decided not to do was to chase work, lower our costs and lower the standard of the work, even though the budgets were tiny; I mean, we've literally only come out of it in the last two years. We feel that we are over the worst. But we did reevaluate what we do, in terms of making sure everything is perfectly designed and that there's real craftsmanship in the work.
I think overall it's been a positive thing, even though it was horrendous at the time! Now we see so many different variations of businesses that have started since then, people created their own work. And we did some really good work, things like creating a beer brand with two guys who were brewers and giving them a platform to really go out there and to start selling their product. So it was a really interesting time. Commercially it wasn't good but in terms of the work and having time to actually spend on it, it was really good for us.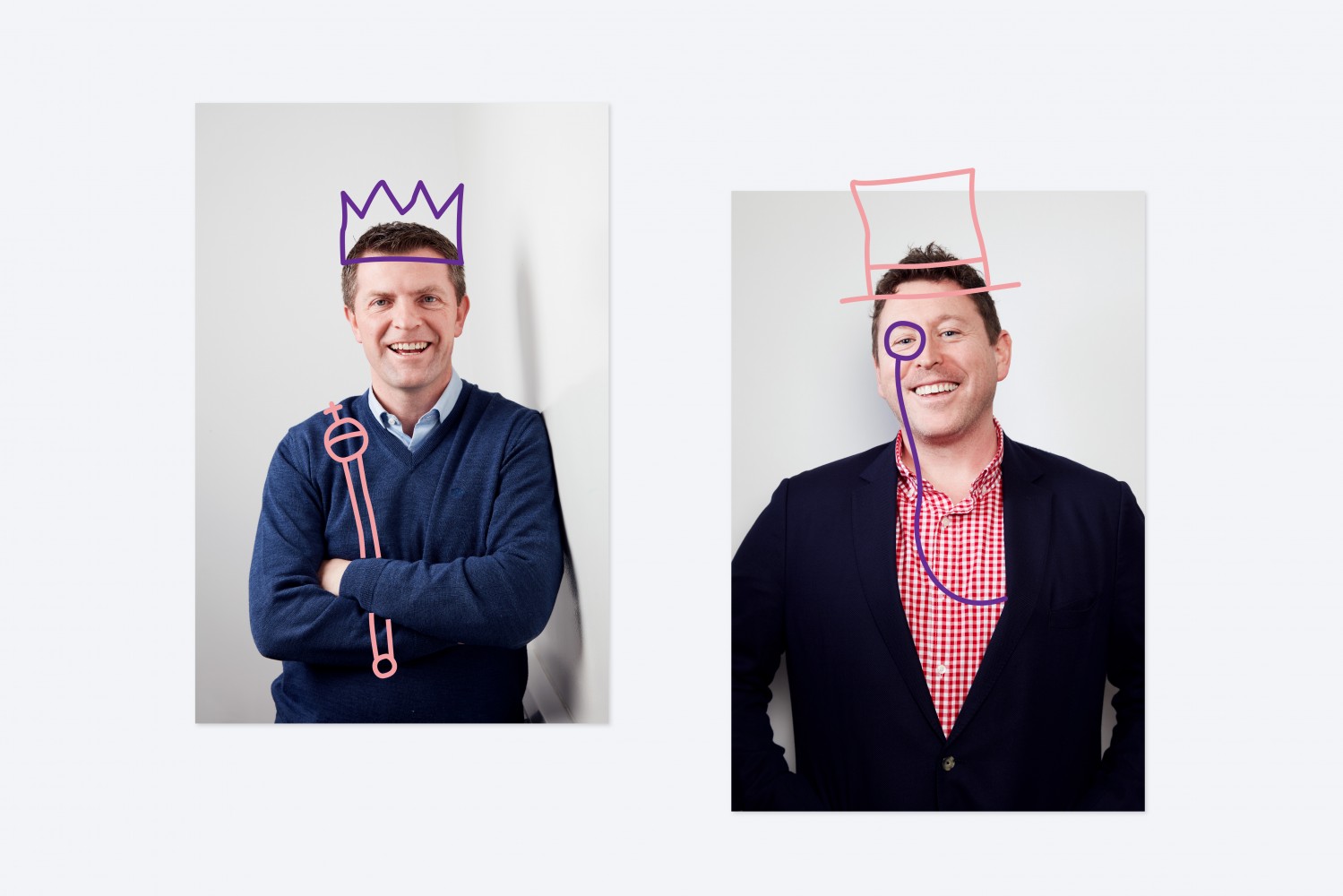 What changes has this brought to your work?
We've seen in the last two or three years things coming back. Budgets are getting slightly bigger, but more importantly, there is a definite emphasis from the client on design. While there was a lack of knowledge about how design can really improve things in the past, I think now clients are really getting that if you bring design into an organisation you reap huge rewards. Clients are saying, 'I know how important it is to do this and to do it properly and to put our full resources into the research because it's at the heart of what we do. We need to make sure that design thinking is there, and it's not just about a logo.' Whereas before we were constantly trying to convince clients that it's not just a logo, it's about understanding the internal workings of a business and how that can be reflected outwards. In terms of the commercial world, there is much more acknowledgement about how important design is and that's really good.
Now it's not such a hard sell, whatever your perception of budget is you can probably add a lot to that. What we do is only the starting point really, you have to bring that internally into an organisation and that costs, but you know a lot of things they'd spend money on are repeat things, like print, or even digital, like their website… They have to do that anyway, we're just saying do it properly. If you're spending money at all spend it in the right way. Because if you have a brand identity or a brand image that's not right it can be really harmful to a business. Whereas when organisations do it really well, they really see the benefit.
Lastly, why do you submit to the 100 Archive?
I think the 100 Archive is a really important platform for design. It's an amazing resource and it's great just to capture Ireland and how we have developed in terms of design, so I think it's a really worthwhile thing to enter into. What's nice about the 100 Archive is that it's not an award: it's very pure and it is a good reflection of how design work in Ireland changes year by year. We are very proud and delighted to have or work up there, and when it's actually accepted into the Archive each year, that's huge!
____
This article is part of a research project called Map Irish Design, undertaken by the 100 Archive and funded by the Creative Ireland Programme. The project explores how design affects life, culture, business and society in Ireland, as viewed through the communication design work gathered by the 100 Archive since 2010. See the project at map.100archive.com