Up next in our new series of posts looking at the work of some of the younger and emerging members of the 100 is Bridget Butler. Bridget grew up in Wexford, studied in Limerick, spent a year working in Germany with GfG/Gruppe für Gestaltung, and for the past three and a half years has been working as designer in CI Studio in Dublin. Alongside that she runs Marsh Sisters, selling handmade luxury marshmallows with her sister, Christine. We caught up with her to find out a little more about where she's been and what she's up to...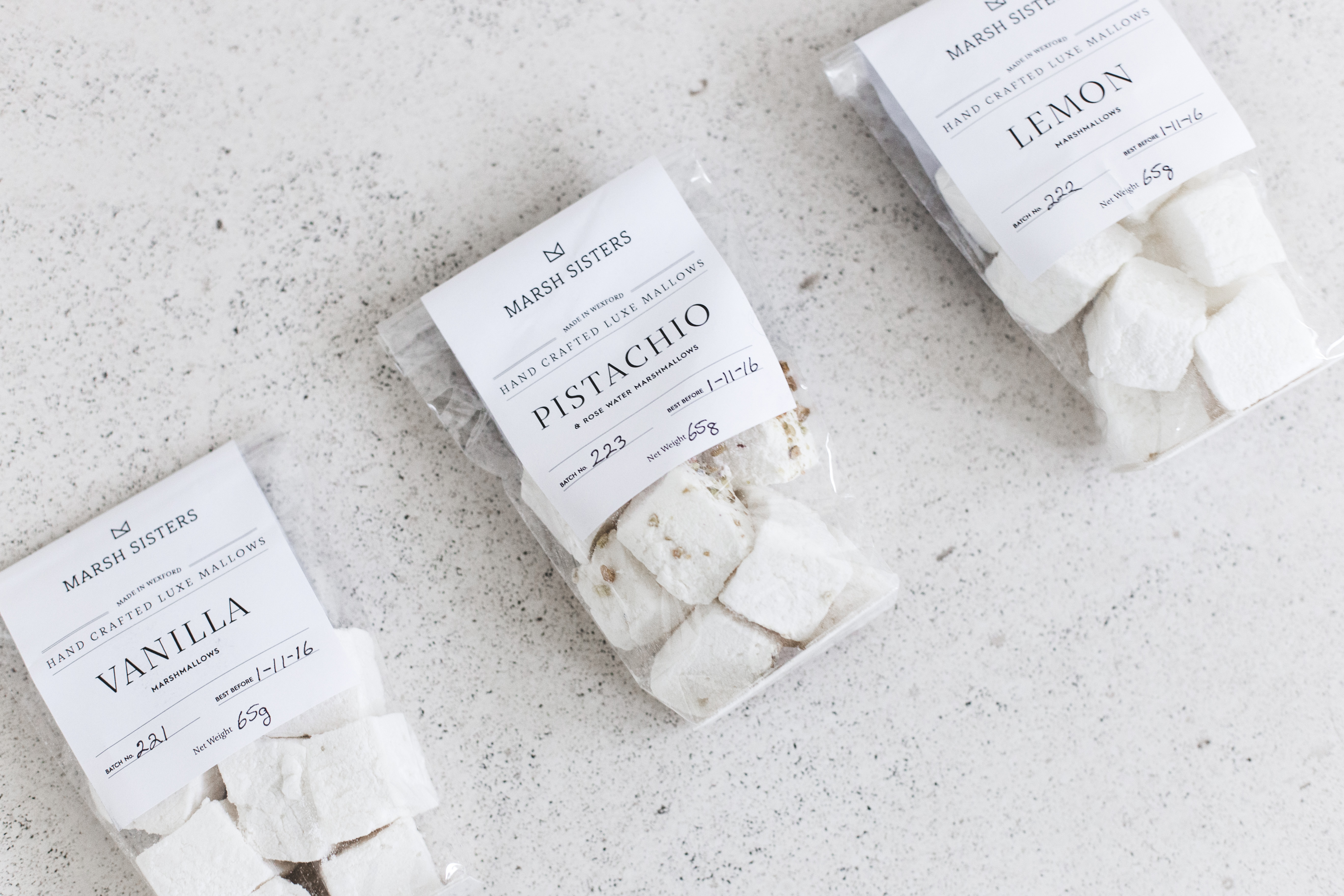 'I think every designer has had their fair share of helping out family and friends on the side. It can be difficult when working full-time to find the time to follow through with side projects but last year I did just that.' Having always enjoyed baking together, and marshmallows having become something of a speciality of theirs, 2016 seemed high time for Bridget and her sister to share their culinary work with others. Producing marshmallows in a range of flavours and already stocked in Indigo & Cloth and the Bullring Market in their home county of Wexford, Marsh Sisters has been an opportunity for Bridget to learn more about a range of aspects of running a business, as well as learning about design from the client side: 'I've learned that sometimes good business means compromise. I'd spend all of my money on packaging if I could but designing with a shoestring budget made me realise why clients sometimes struggle to part with cash. But anything that challenges you to learn and grow can only be of benefit to you as a designer!'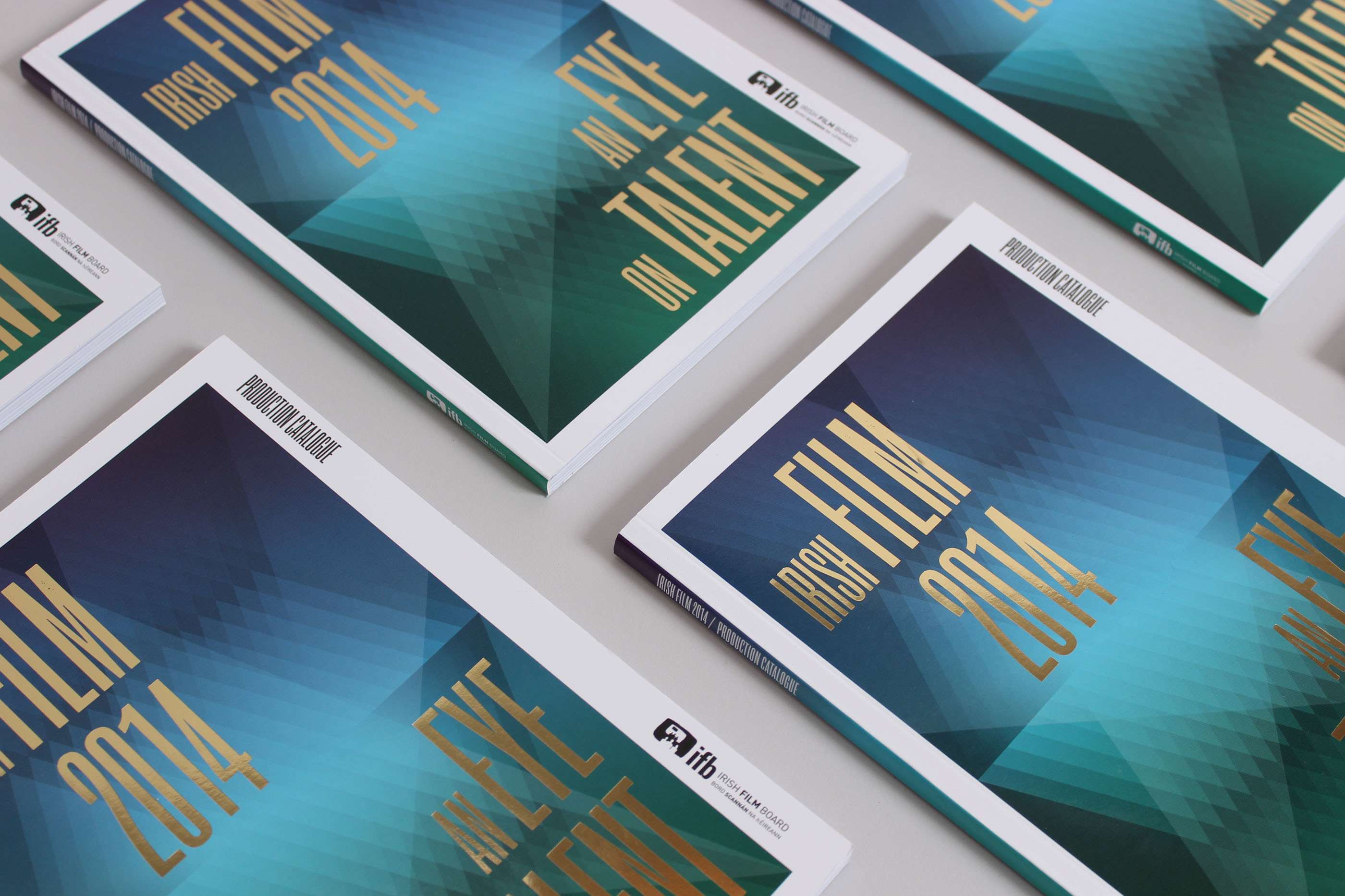 Meanwhile, Bridget spends her days at CI Studio, contributing to work such as the Insurance Institute rebrand and a number of projects for the Irish Film Board. Among other things, she gets to produce photographic work for IFB and other projects, an aspect of her work she's really enjoying the chance to develop (no pun intended): 'I get the opportunity to explore photography and have done at most studios I've worked at. This flexibility as a designer is definitely what excites me most about my work, and I think such variety in our role as designers is a real privilege.' With variety comes the chance to learn a lot, and I ask her what's the most important thing she's learned so far: 'To trust my gut and put myself out there. I took a leap a faith when I applied for a job with GfG in Germany a few years ago. It paid off not only for the experience I gained there, but it also helped me stand out when I returned to Ireland.'
Bridget reckons some time away really helped her to appreciate things here, and she's full of enthusiasm for the city she now works in. 'I've always loved Dublin and there's a huge variety of design in this city. There is constantly so much happening in Dublin, it fosters an eternal sense of growth which is very inspiring. There are so many talented people in Ireland, I love to find ways in which to work with them in order to achieve the best possible outcome in the work I'm producing.' But she could be tempted away again, citing Norway as a huge source of design inspiration: 'Norway is pioneering design and has been for quite some time. Some of their studios are at the forefront of contemporary design and are producing some of the best design out there, in my opinion. Their overall aesthetic and how they think about design is truly beautiful: it trickles into every facet of daily life.'
Bridget has submitted a number of pieces to the 100 Archive, and some of her work for the Irish Film Board is included in the 2013 Archive. Check out her submitted projects and keep updated on the Marsh Sisters.