It's far from flat whites that we were reared, yet looking around any town or city in Ireland you would be forgiven for thinking otherwise. One in three Irish people now buys a coffee at least once a day, and this is a figure that seems to have been continuously growing in recent years, according to a survey by Allegra World for UCC Coffee Ireland (Irish Times). And in terms of where we're buying those coffees, Euromonitor has recorded significant growth in specialist coffee houses in Ireland, going from 210 in 2013 to a massive 358 in 2018 (fora.ie).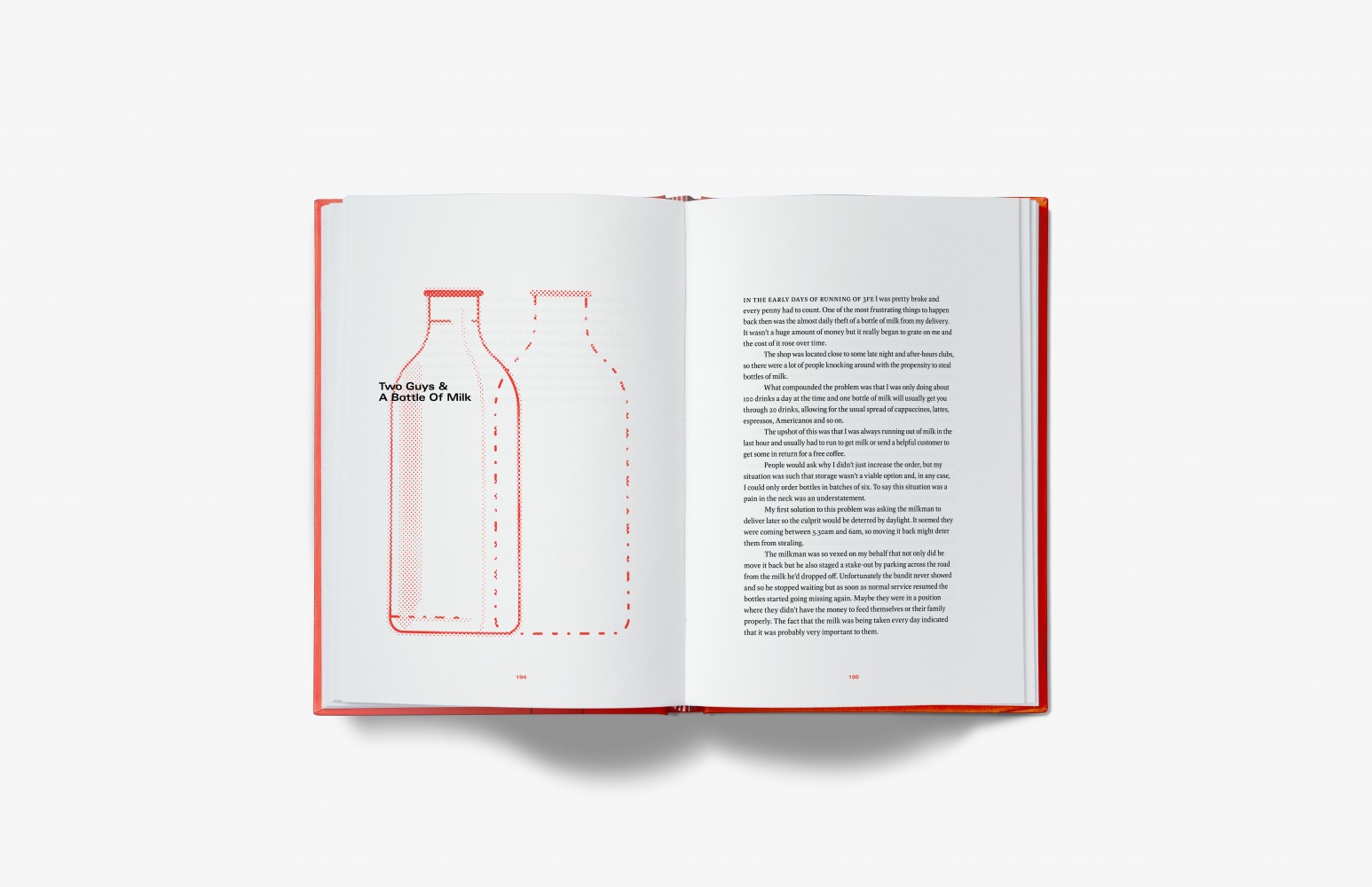 While the beginnings of specialist coffee sales and service are typically attributed to Kevin Purdy, founder of Coffeeangel, the beginnings of design's role in how we navigate the world of coffee in Ireland can be traced, in the 100 Archive at least, to the longstanding collaboration between 3FE (and founder Colin Harmon) and design studio WorkGroup. Since 2010 they have worked together, first on the identity for 3FE and from there packaging, websites, coffee cards, environments and even a book, 'What I Know About Running Coffee Shops', in 2017. In fact, of all the work found in the 100 Archive relating to coffee, 35 projects in total, 37% of it has been made by WorkGroup, and all bar one coffee project submitted by the studio has been made with the 3FE team.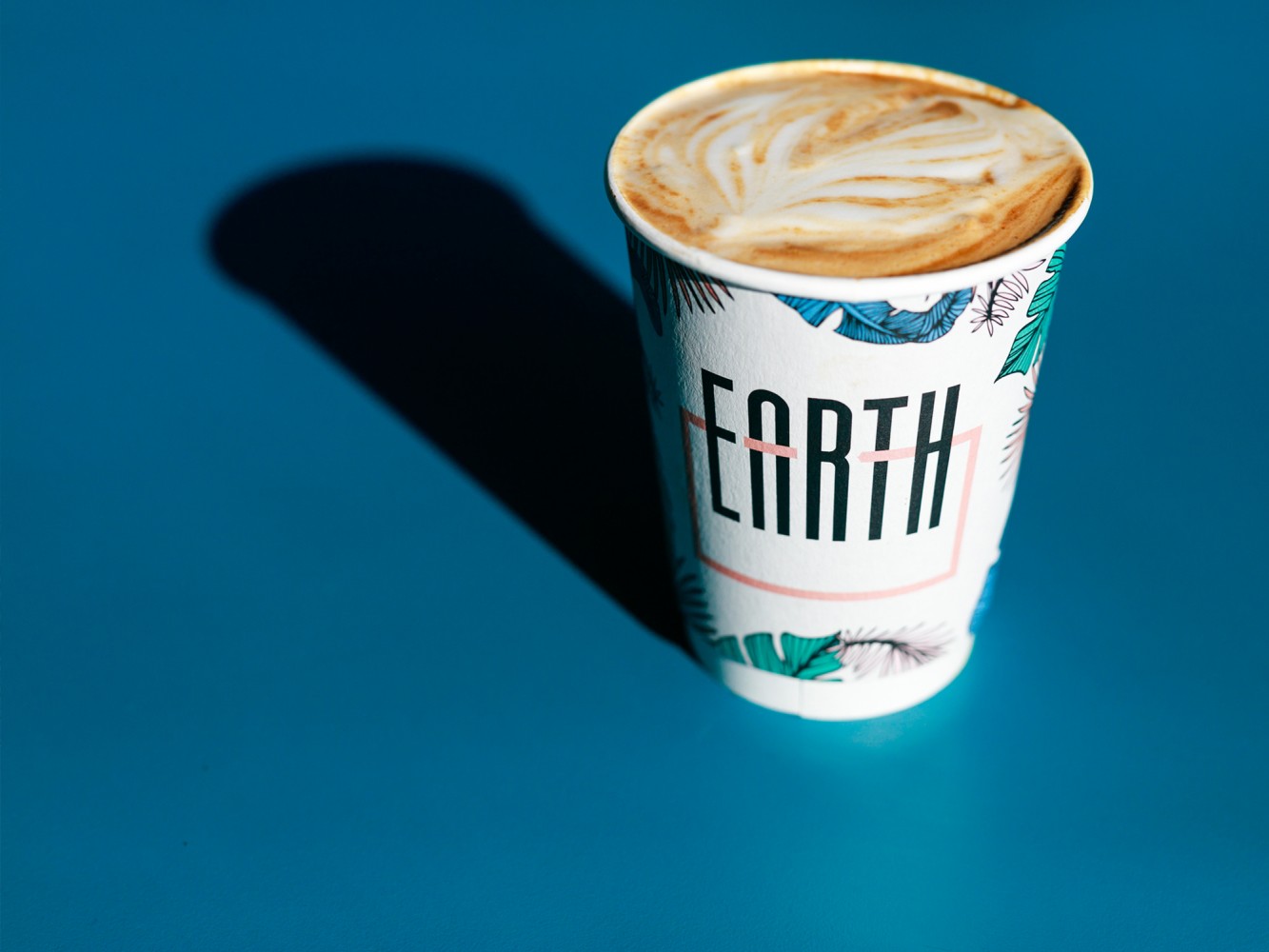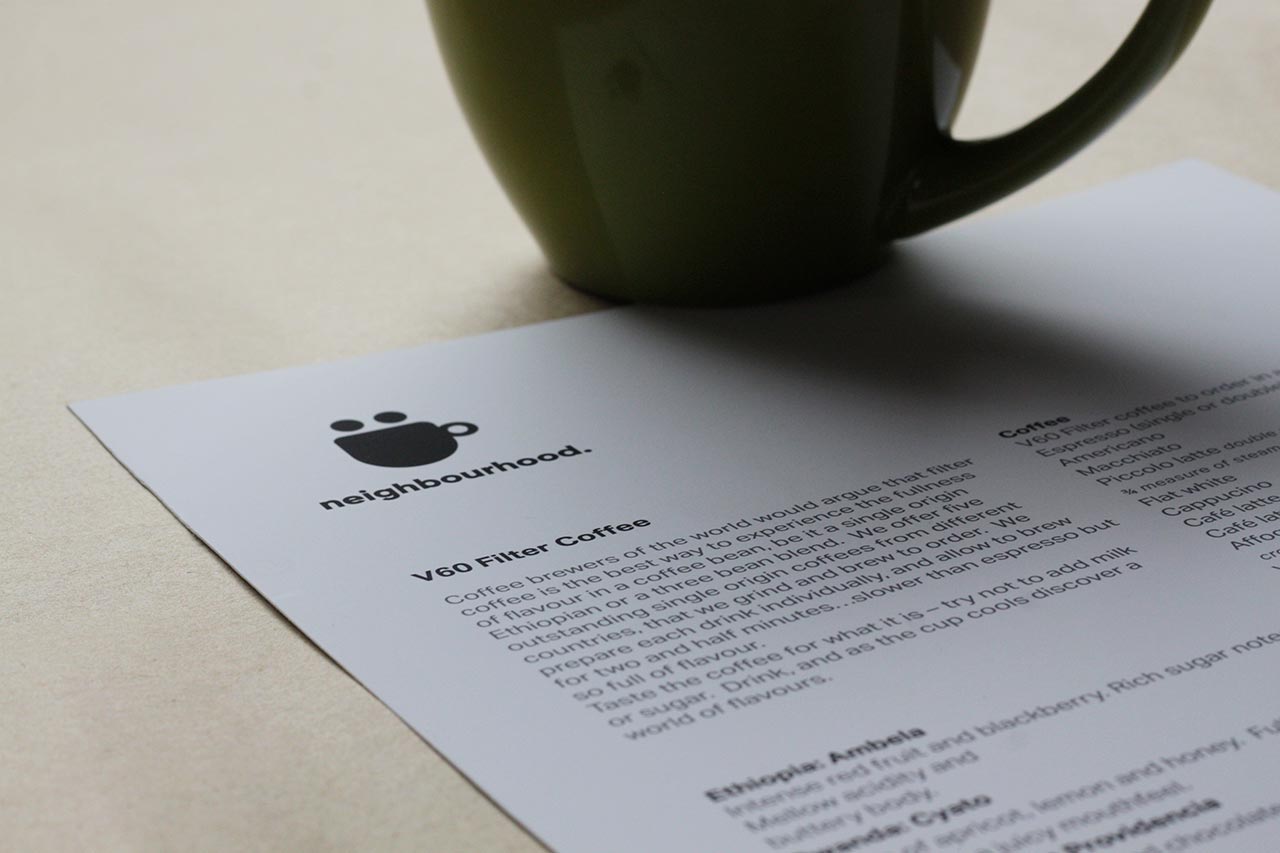 40% of coffee-related projects in the 100 Archive are identities for specialist coffee shops and cafes, such as those for 3FE and its sister coffee shops Five Points and Daniel. Notable examples are Network in Dublin by Slater, Earth in Cork by Chapter, Neighbourhood Espresso in Wexford by Counterpart, and Ardkeen Barista Bar in Waterford by TrueOutput:. Identities for coffee businesses (such as roasteries like the Cinema Coffee Project in Carlingford, again by Slater) account for 14% of coffee projects, while packaging, such as work by RichardsDee for Bewleys or Indigo & Cloth for Clement & Pekoe, make up 17% of coffee projects in the 100 Archive.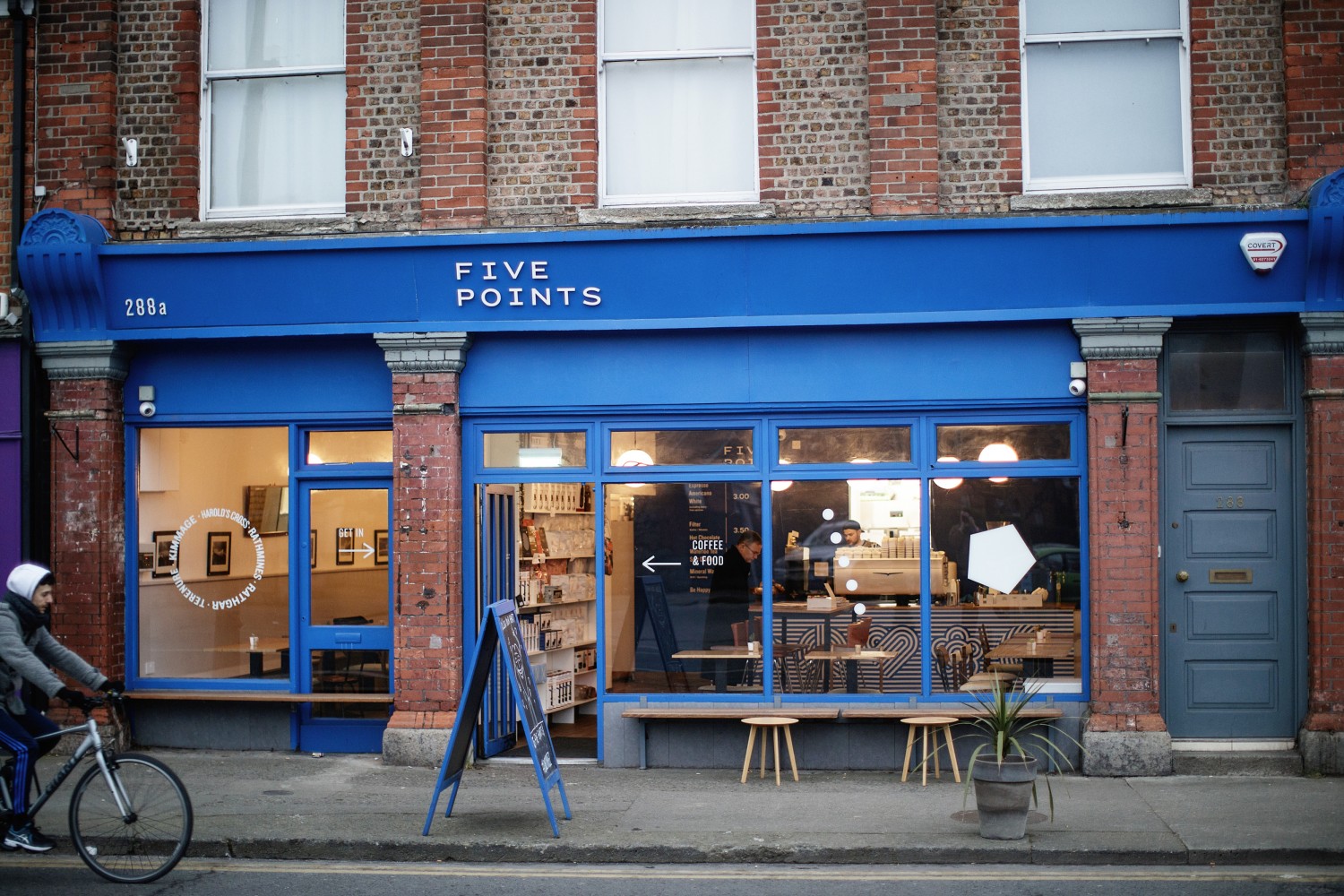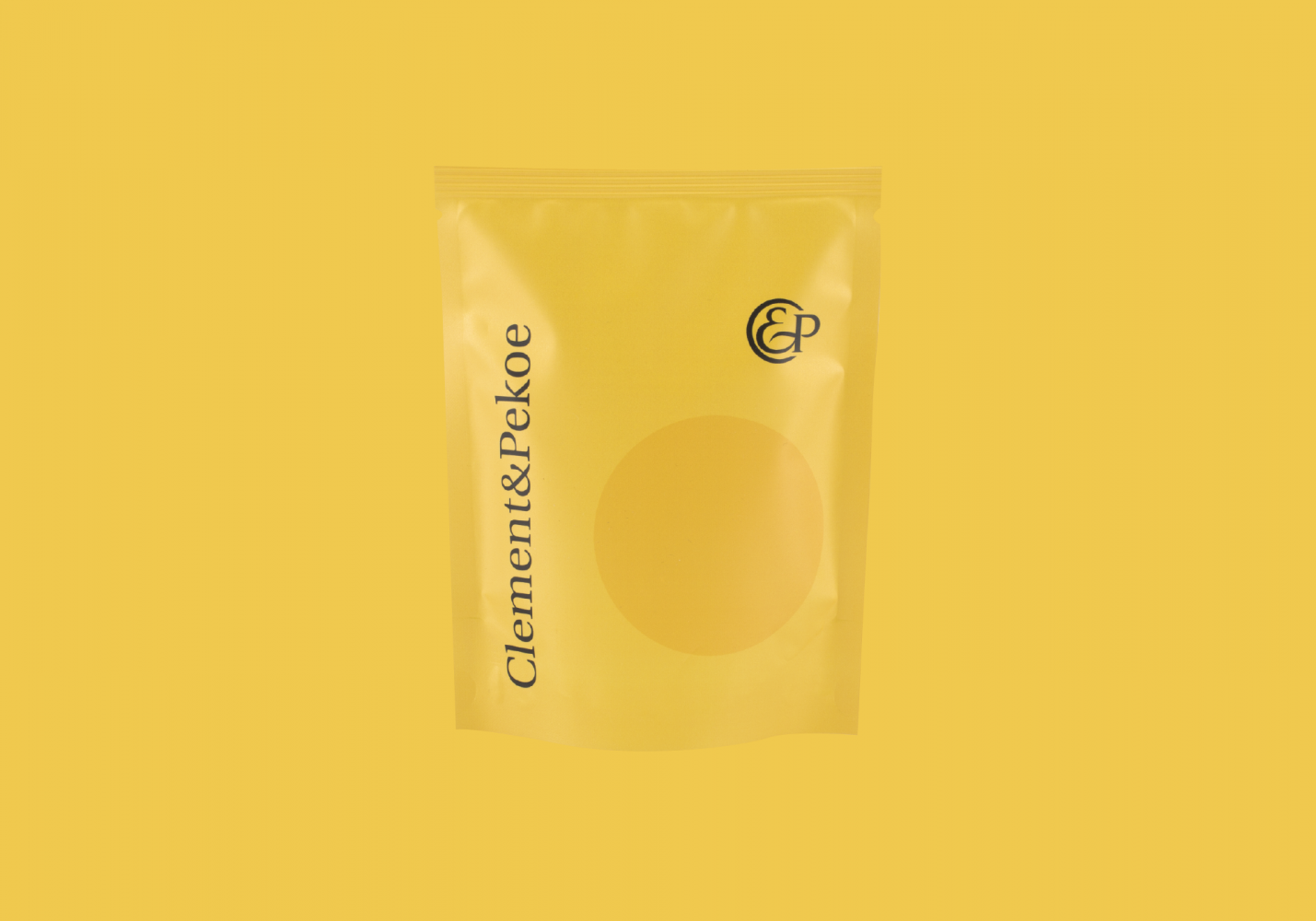 The remaining projects are websites, as well as things like the aforementioned book and brew cards, showing that our recent love of coffee manifests itself in more ways than you might think. This love shows no signs of abating (UCC Coffee Ireland predicts the market will not only remain steady but continue to grow over the next number of years), so we can expect to continue seeing such work being submitted to the 100 Archive. While I hope our need for branded single-use cups will dwindle, cleverly-designed packaging, signage and cafe shopfronts will be an ever-welcome sight all over Ireland.
____
This article is part of a research project called Map Irish Design, undertaken by the 100 Archive and funded by the Creative Ireland Programme. The project explores how design affects life, culture, business and society in Ireland, as viewed through the communication design work gathered by the 100 Archive since 2010. See the project at map.100archive.com