How does the design profession portray itself and how is this manifested within the 100 Archive? The design industry has been working to communicate what it is and what it does for as long as it's been designing. In Ireland, we have professional bodies and initiatives that lobby on behalf of the industry, and host events, exhibitions, awards and training for graphic designers. There have been government-funded initiatives too that have endeavoured to connect design to broader audiences and demonstrate its value and relevance within Irish society, culture and the economy.
Organisations and initiatives working in this field unsurprisingly produce design work of a high standard and these manifest in the 100 Archive in interesting ways, with over 60% of showcased projects making it to the archive, double the average of an already distinguished group.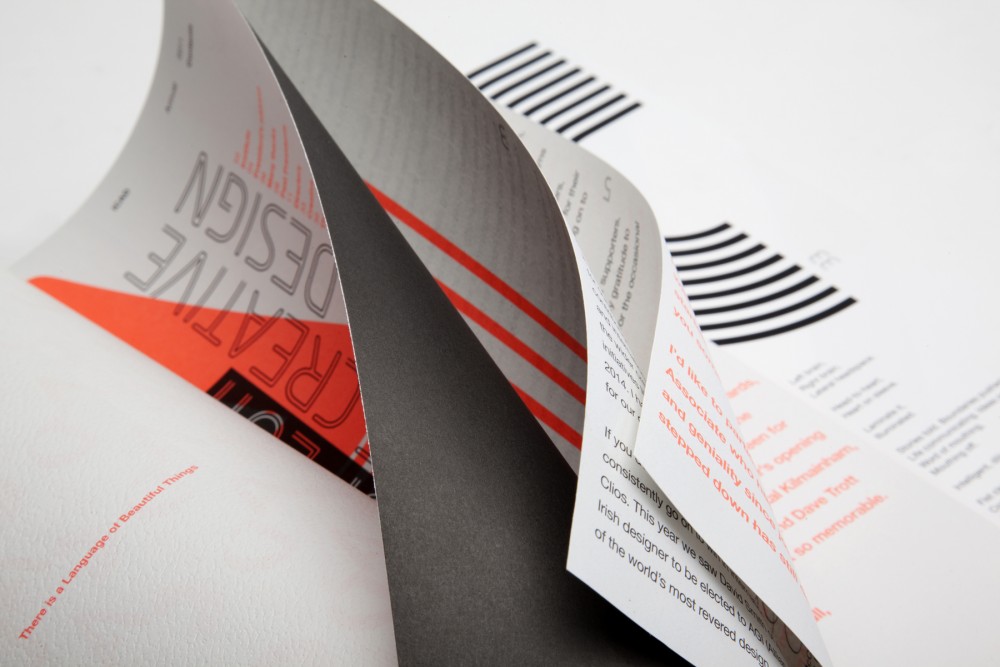 The longest-standing organisation in Ireland that represents graphic design is The Institute of Creative Advertising and Design (ICAD). In fact, it represented graphic design before it was a commonly used term. ICAD's early graphic design members were largely referred to as commercial artists or two-dimensional designers. We can see from the pieces submitted on its behalf how its focus on creativity has continued through awards (here, here and here), fostering new talent (here), building community (here and here) and providing critical discourse and historical context (here).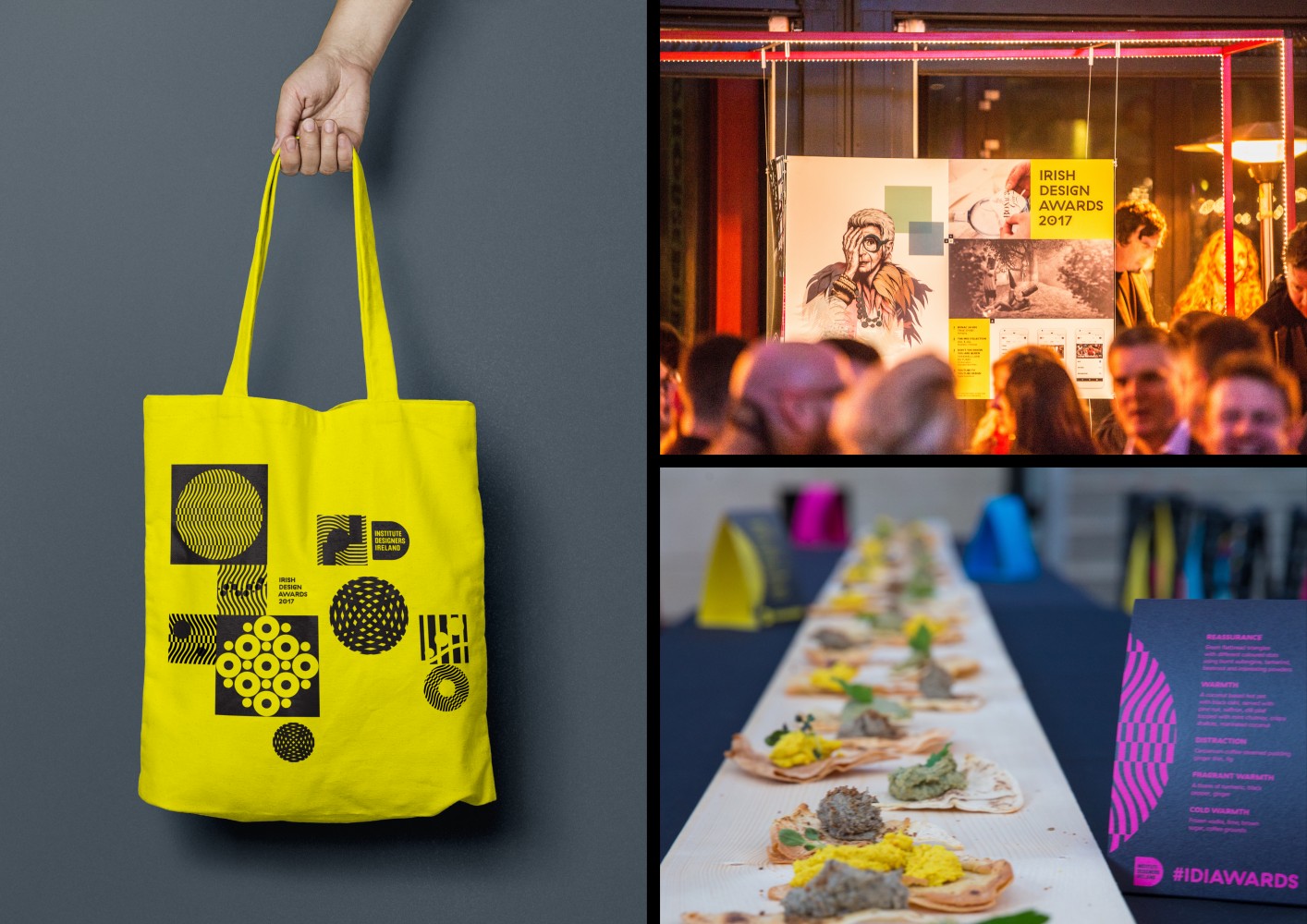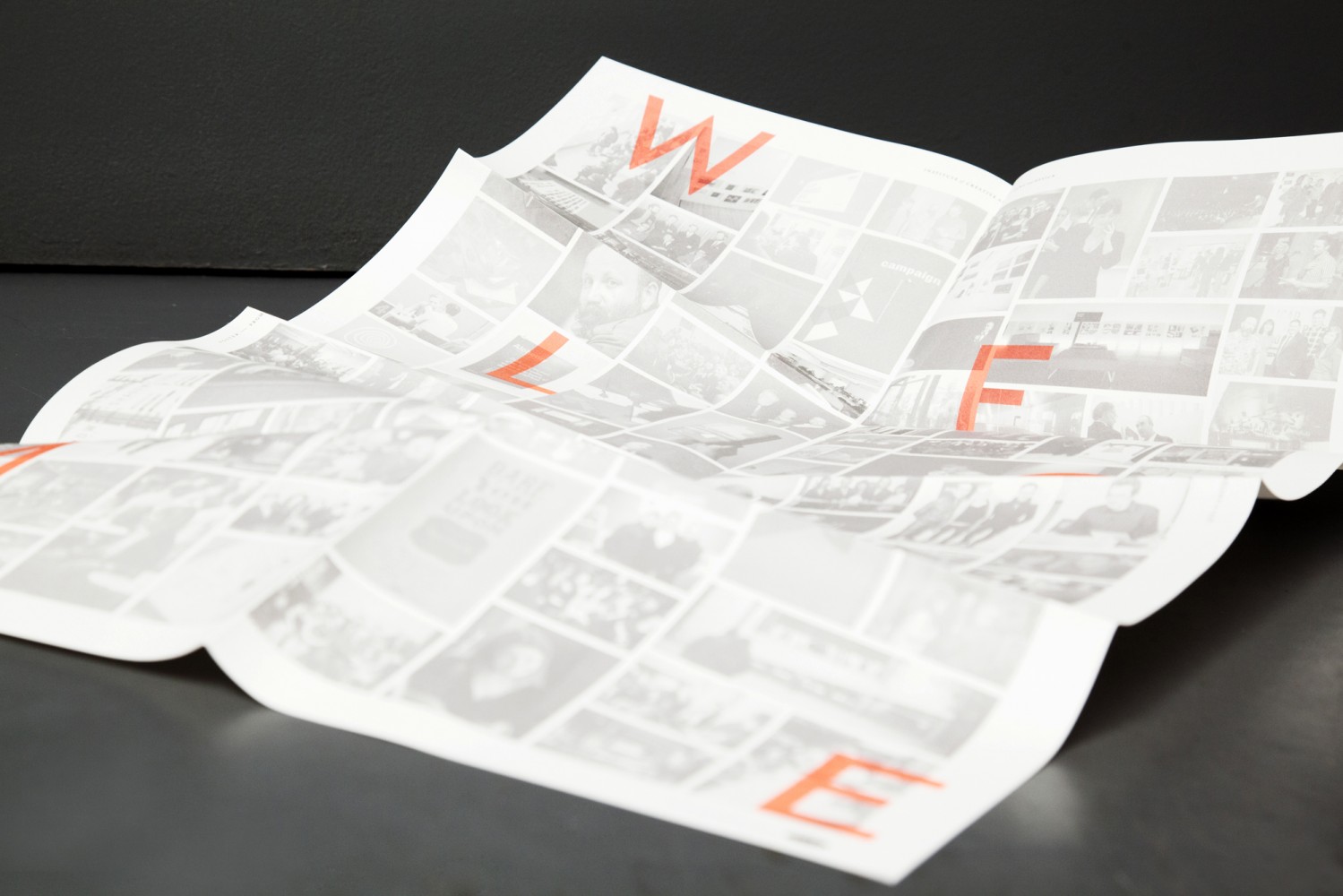 Another membership body, The Institute of Designers in Ireland (IDI) was established in 1972 and to this day promotes and advocates for Irish design across a range of disciplines, including graphic design. The IDI maintains strong regional and education links throughout Ireland, evidenced in the archive through events (here and here). They have also made significant changes in recent years, overhauling their brand, website and awards.

It should be noted at this point, as we skip from 1958 to 1972, that the Kilkenny Design Workshops, a state-sponsored design studio, was established in 1965. Having closed in 1988, they are not represented within the 100 Archive but played a crucial role in shaping the Irish design landscape. There are initiatives that provided a showcase for Irish designers too but aren't represented within the archive for reasons of dates, notably Design Week which first took place in 2002 and Candy (magazine and collective), along with its Sweettalk events which were active largely between 2004 and 2009, and led to OFFSET's founding.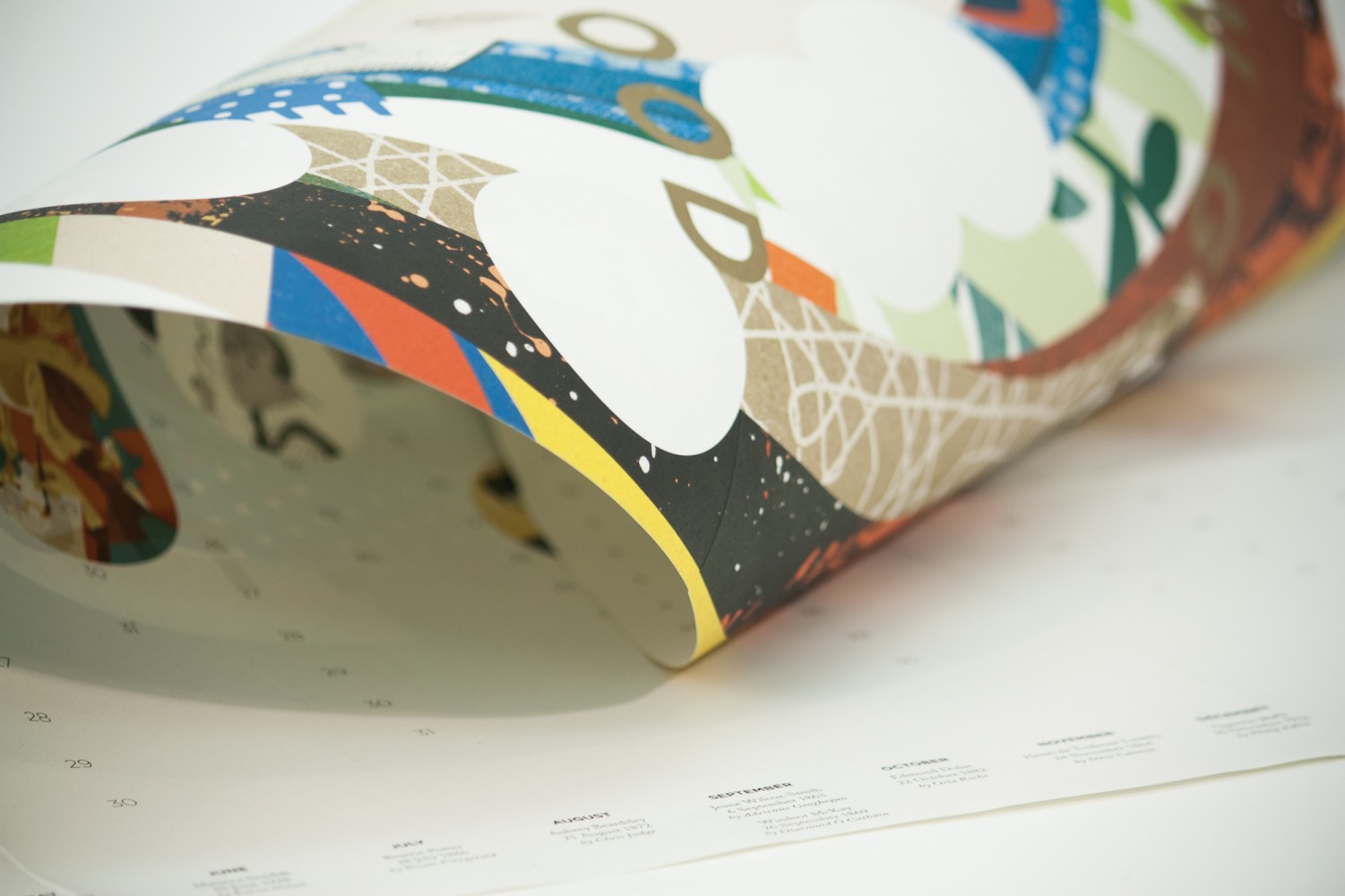 Designed by Colin Farmer, Noelle Cooper at Unthink)
Now a well-established independent brand with a strong international reputation, OFFSET's multi and cross-disciplinary and collaborative approach not just to curation but to its live, digital and print (here, here, here and here) output is clear within its 100 Archive representation. Since its inception in 2009, OFFSET has also engaged with other initiatives, commissioned a number of offsite events and paid attention to the role of creativity within the city of Dublin, in particular (here and here), whilst extending its reach overseas.
So, there's no doubt that Irish graphic design professionals have enjoyed a history of advocacy, inspiration and collaboration. Many of the above projects operated in the public realm too but what happens when direct engagement with those outside of the profession is the focus of the project?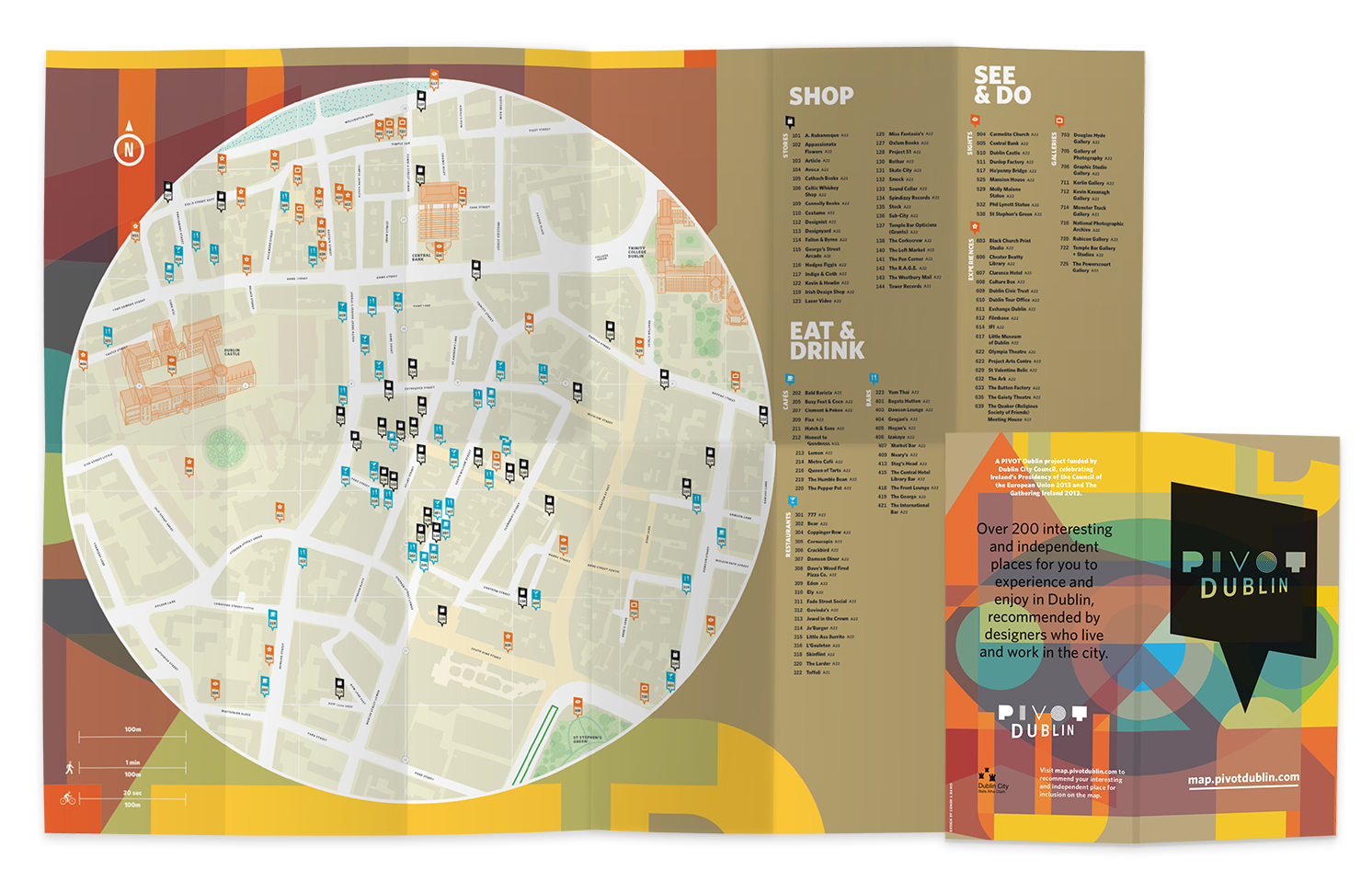 Designed by Conor Nolan, David Wall at WorkGroup)
Pivot Dublin was borne out of an application from Dublin City Council to be designated World Design Capital in 2014. In building the application, the organisers worked closely with the design industry through consultation and collaboration resulting in a bid book which cannot be fully appreciated in photo form. Through the Re Think + Re Act project and Pivot Dublin map (updated versions here and here) Pivot Dublin moved firmly into the public realm. It enjoys an ongoing and deserved legacy through Shape, a film and accompanying website that show design as it happens in peoples lives, rather than within fields of design and can be used as an educational tool to illustrate its value and purpose.
Irish Design 2015 (ID2015) was part of the Irish Government's Action Plan for Jobs. Through a year-long programme, culminating in over 600 events, it worked towards raising the profile of Irish design, at home (here, here, and here) and abroad (here, here and here). Within the 100 Archive, its identity, website and programme also feature, along with its Design Directory. The findings of ID2015 left us in no doubt of the value of design to the economy and the positive return on government investment, with a €5m investment returning over €55m benefit, including nearly €4m of incoming tourist expenditure generated and over €24m of direct sales achieved during the year.
It's fair to say that any industry-focussed organisation or initiative is largely, if not intentionally, preaching to the converted. Nonetheless, what the above projects illustrate is a welcoming environment, a rich visual allegory and evidence of the strength that design can add to culture, society and the economy.
____
This article is part of a research project called Map Irish Design, undertaken by the 100 Archive and funded by the Creative Ireland Programme. The project explores how design affects life, culture, business and society in Ireland, as viewed through the communication design work gathered by the 100 Archive since 2010. See the project at map.100archive.com